So I went on the weekly breakfast ride with my bicycle club this morning.
There was the usual bike club crowd.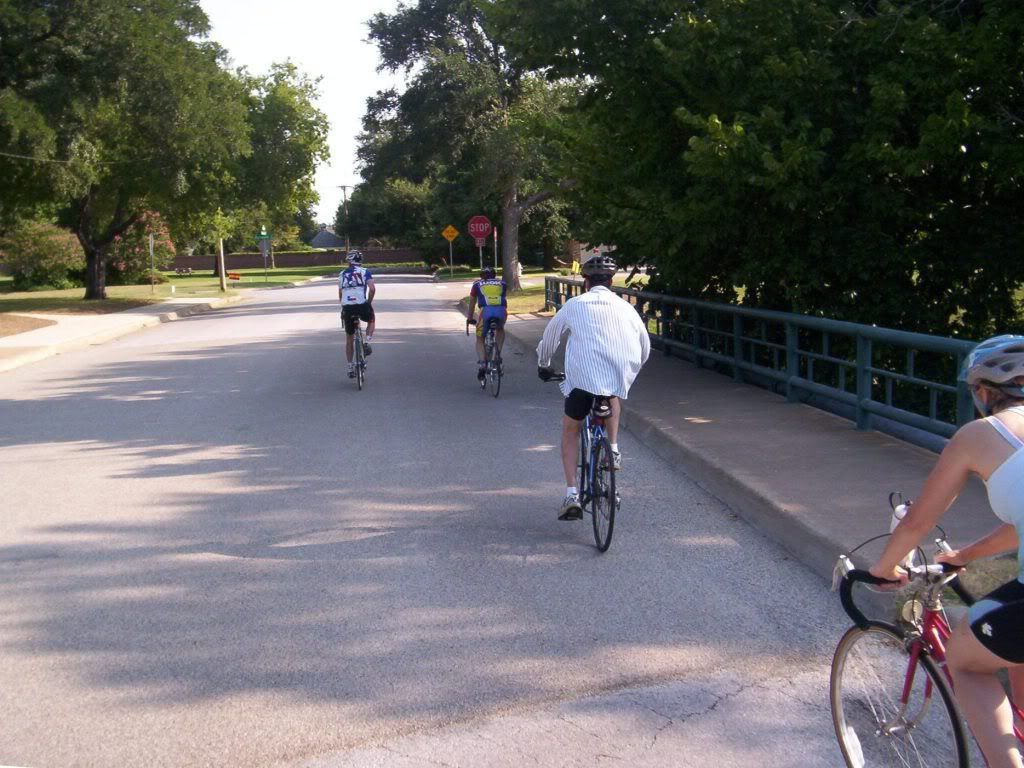 But hey! Who's this?
Why it's none other than
HeidiTri's
, aka Mrs. Doohickie's sister, and therefore my sister-in-law.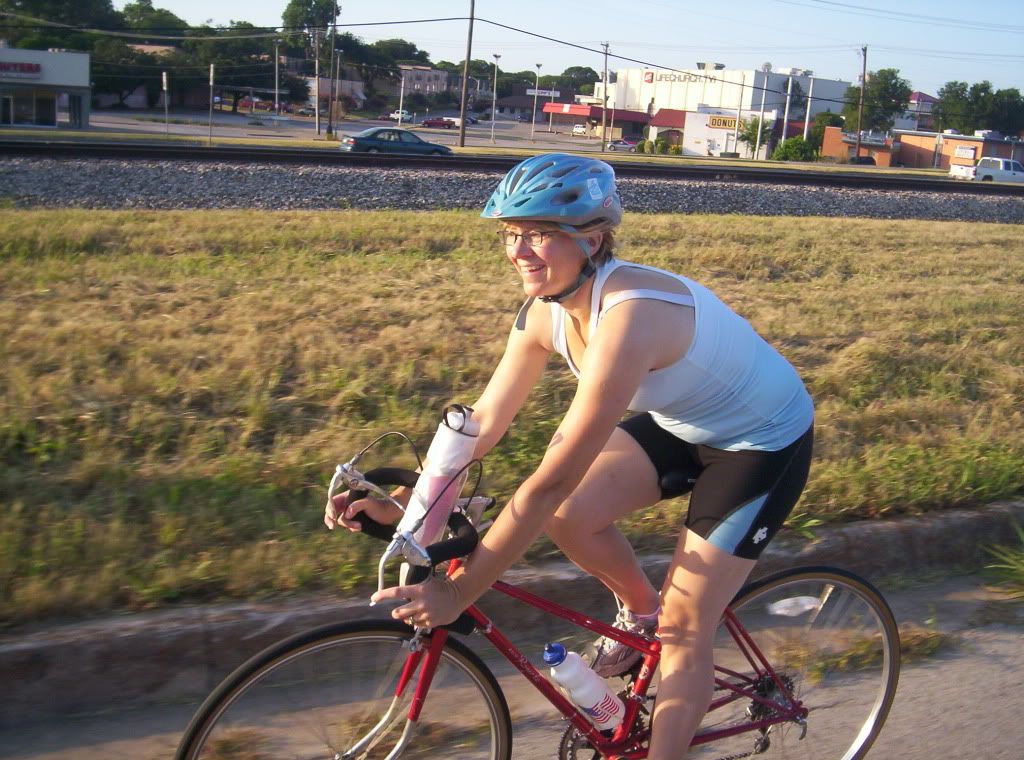 She traveled down from upstate New York to visit us here in Texas along with her daughter. If you read her blog, you know the "Tri's" part of her blog name is for triathlons. While she was here, she was happy to join us on the breakfast ride to get a few miles in while she's away from home. On one of my vintage bikes, of course (a 1981 Fuji mixte).
She did very well in the Texas heat (it got up over 100 degrees today). We only had to stop once to cool off... at
City Cyclist
, of course! Heidi was very impressed with their selection of recumbent bikes.
So it was a little strange to have someone from one of my worlds to be inserted into another of my worlds, but everyone seemed to have a good time.