This is for
HeidiTri's
who happens to be Mrs. Doohickie's sister and who is coming from New York State to visit us in Texas this week. I heard she was packing her bicycle helmet "just in case."
It's not too clean, but I just finished a mechanical tuneup of a 1981 Fuji Royale I picked up a couple months ago. The wheels were badly out of round, so I swapped out the wheels from my old Nishiki Olympic 12. I'll tell ya what, Hei.... I wish this bike was big enough for me to ride. With just a little TLC, it rides very nicely indeed.
The catalog
weight for this bike is
27 lb.
, but I don't think it weighs that much.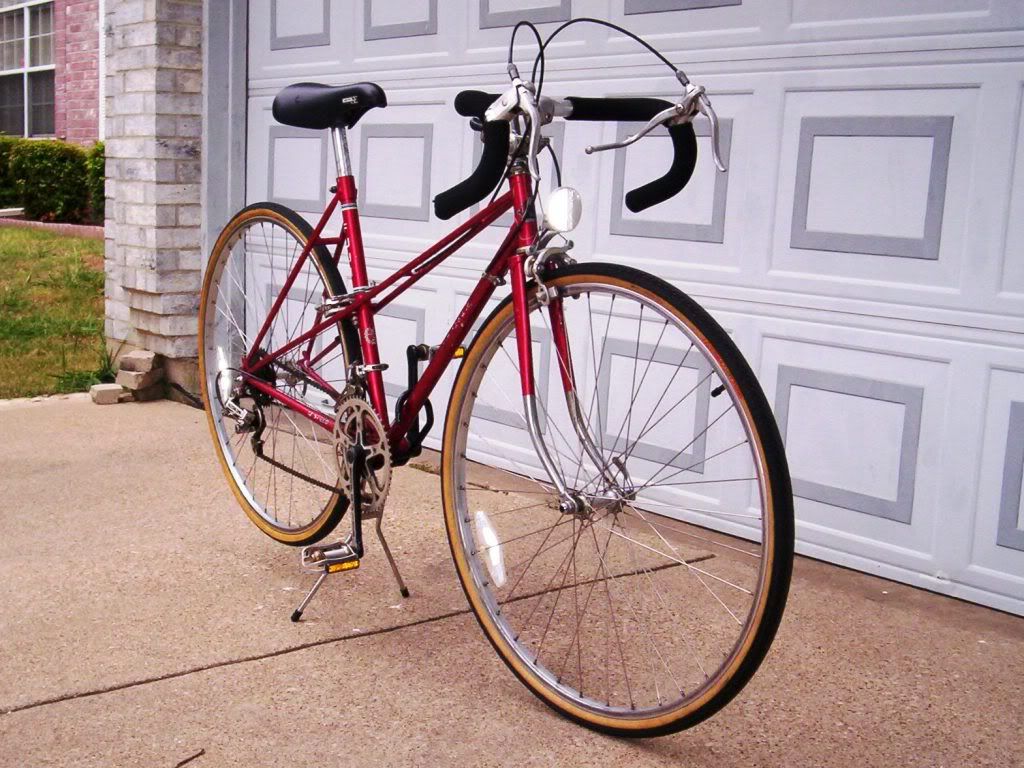 If you're up for it, you can do the Saturday breakfast ride with me, and Mrs. Doohickie and Mack can meet us at the restaurant. It should be a nice little jaunt.