So in a comment on my other post today,
Steve A said he wanted bike pr0n
. Here ya go, Steve. Before I start the pictures, though, I'd like to say something about the ride on which the pics were taken. On Friday, the day before
Myles's foray into the garden
, I rode from my home to the Fort Worth Zoo to meet up with the rest of my family (including my wife's sister and niece), because our car wasn't big enough to fit all of us. Good excuse for a ride, right?
Anyway, we left the zoo at about 2:30 pm, when the temperature was about 102. I was riding through the TCU area, and remembered
a neighborhood garden Myles had posted about a few months back
, so I kept my eyes open and found a garden at
McPherson Avenue & Stadium Drive
in Fort Worth. Although it wasn't the same one Myles posted about in May, it was a nice place to stop on a hot, hot day.
On to the bike pr0n. The subject is my 1983 Raleigh Marathon: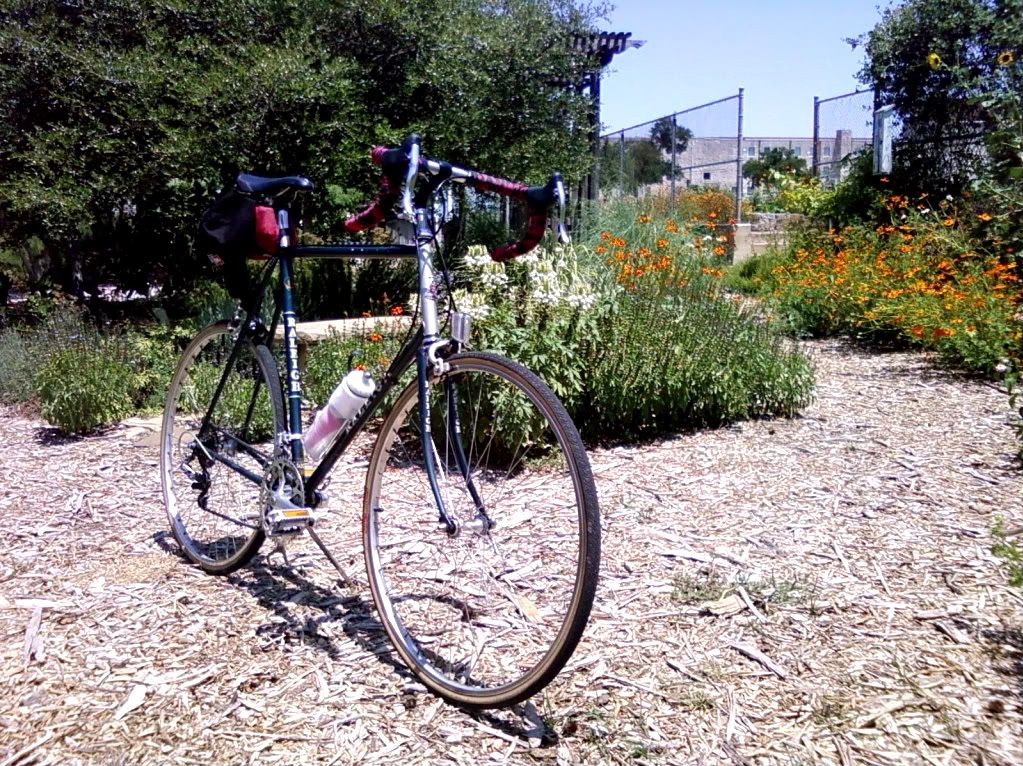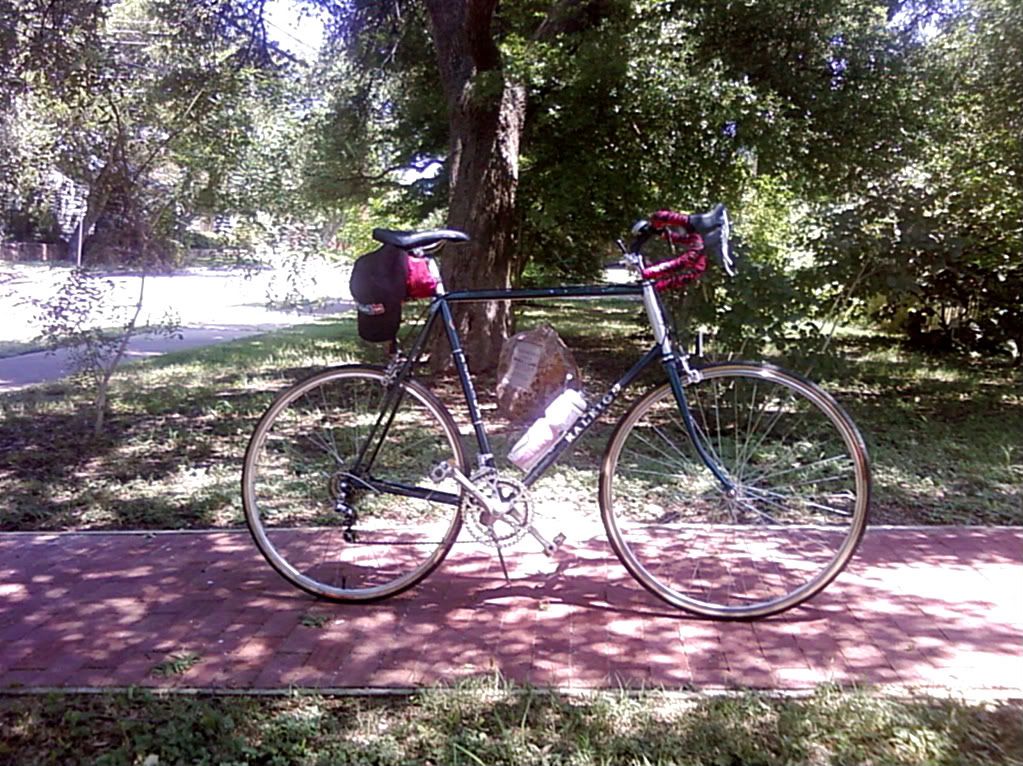 That's pretty much it. If you want to see more pics of the Marathon,
click here
. One last pic- this was at the entrance to the garden: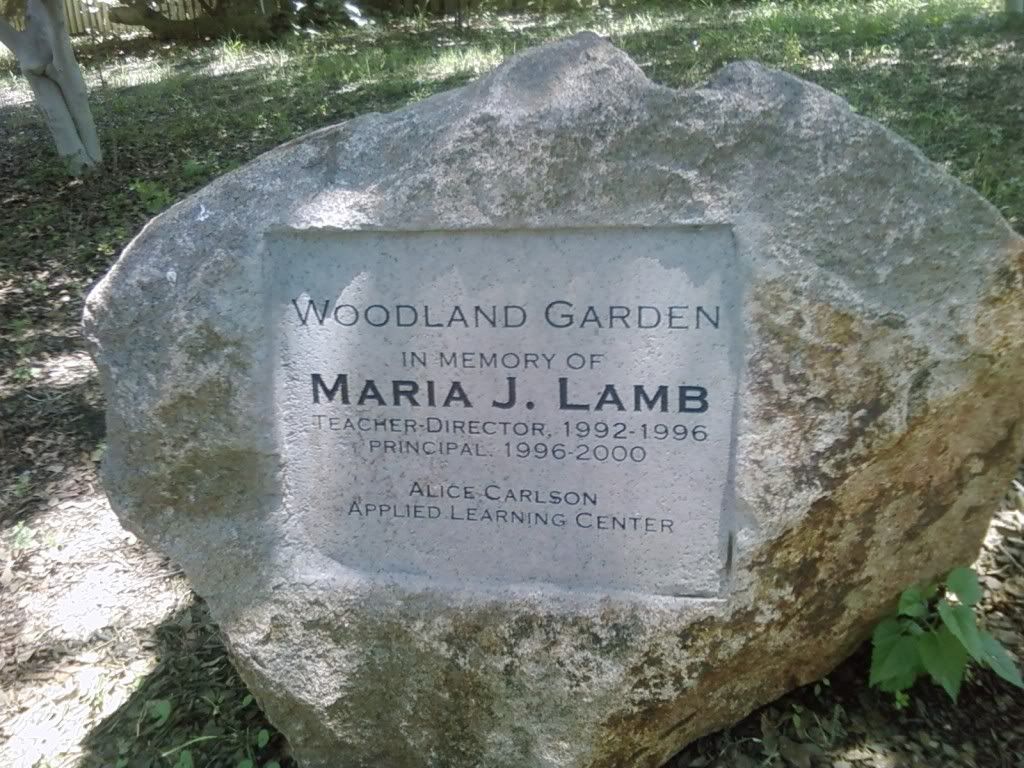 Does it look familiar? If you read
Rat Trap Press
, it should!