Where I work, we get every other Friday off. So today about a half dozen of us met at Lake Benbrook and
rode to downtown Fort Worth for breakfast
.
Between the ride the group did, and my ride from and to my house, I did a little over 40 miles on my bike.
There were about a half dozen of us that did the ride. The featured part of the ride for me was that we followed the portion of the
Trinity River Trail
from Lake Benbrook to Bellaire Drive in Fort Worth, a section I'd only ridden once before. It's unique in that it isn't right along the river and there is a lot of shade.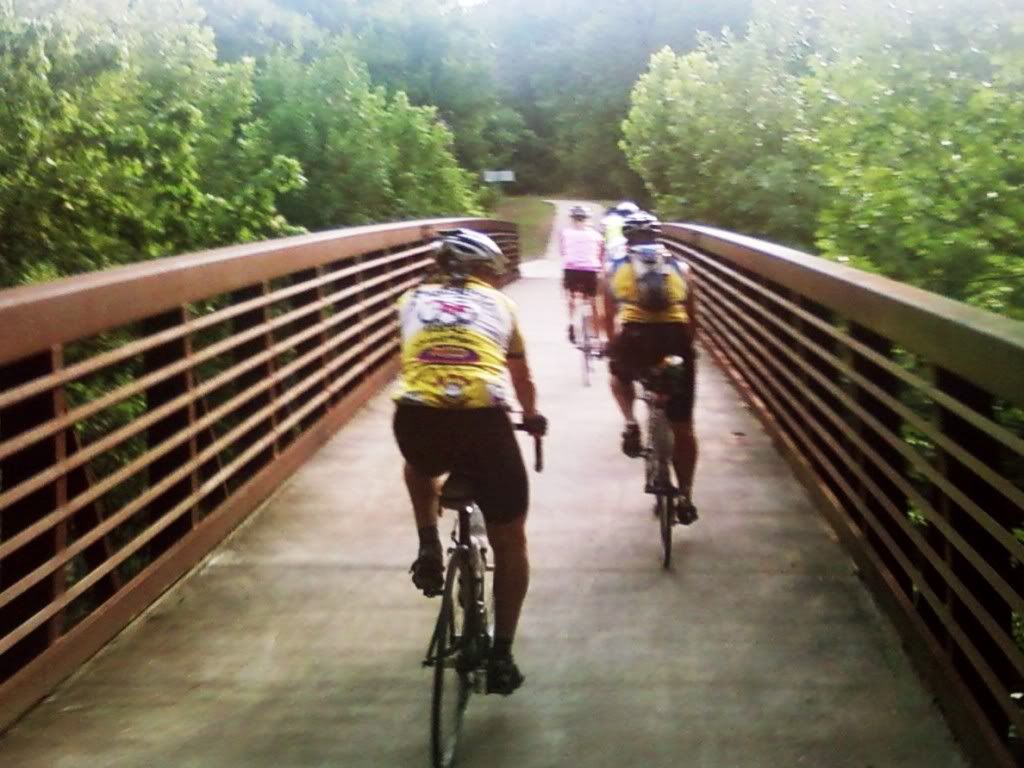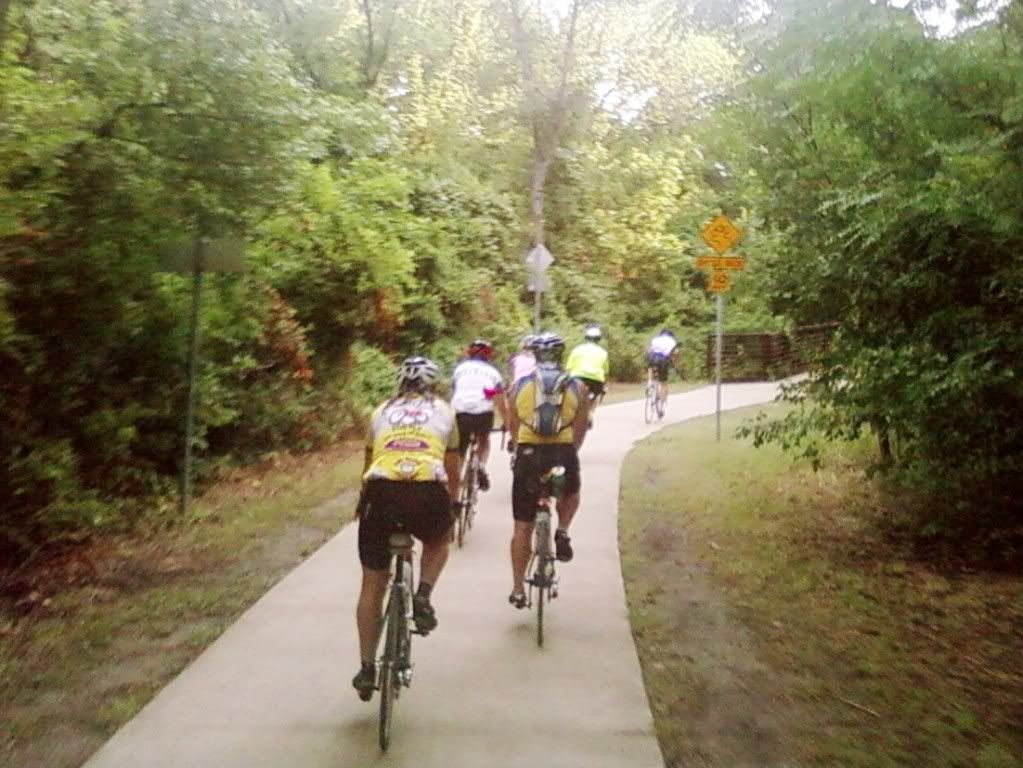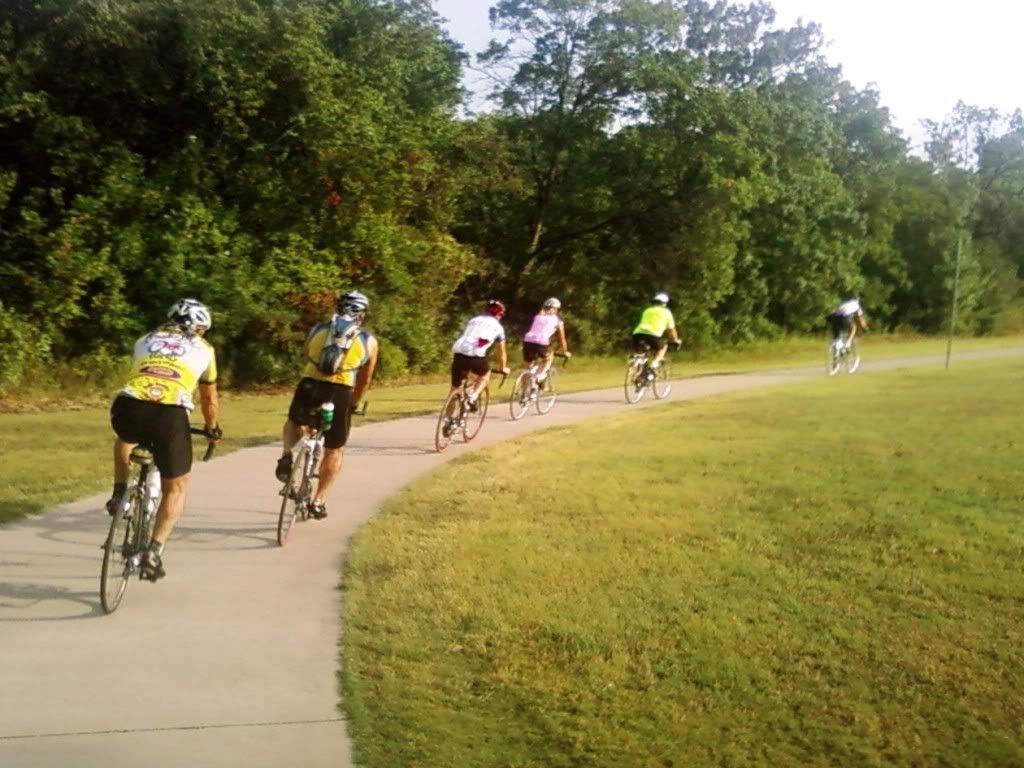 The trail finally comes out on Bellaire
...then after a couple miles we were traveling along Trinity River toward downtown Fort Worth. We cycled on through some light rain.
As the downtown skyline got closer, things dried up.
Then it was a bridge over the Trinity River and we were downtown.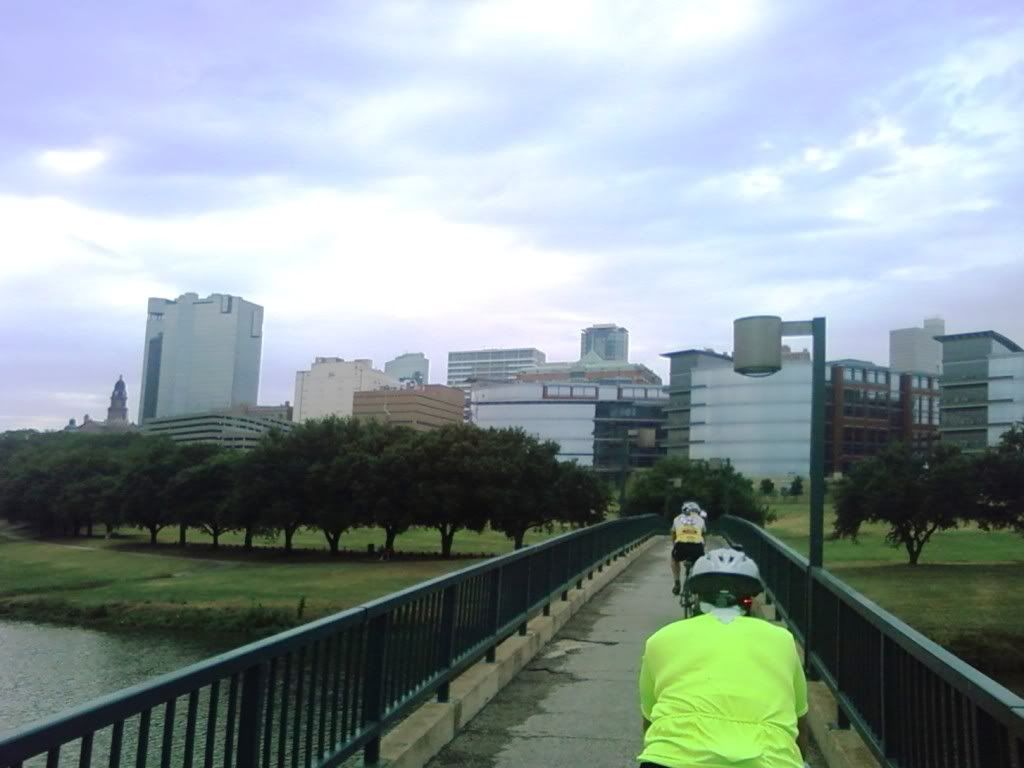 We had breakfast at
The Corner Bakery
. Most of us had The Commuter Croissant or Baked French Toast; I highly recommend either one.