Back in September
I set out to Benito's
for breakfast, so I ended up diverting to Esperanza's. It was only after I got there that I realized they open at 11 am during the week (and 10 am on weekends). Today, Mrs. Doohickie and I went to grab some lunch at The Spiral Diner, but they were packed so we diverted to Benito's a couple blocks down at
1450 West Magnolia Avenue, Fort Worth
.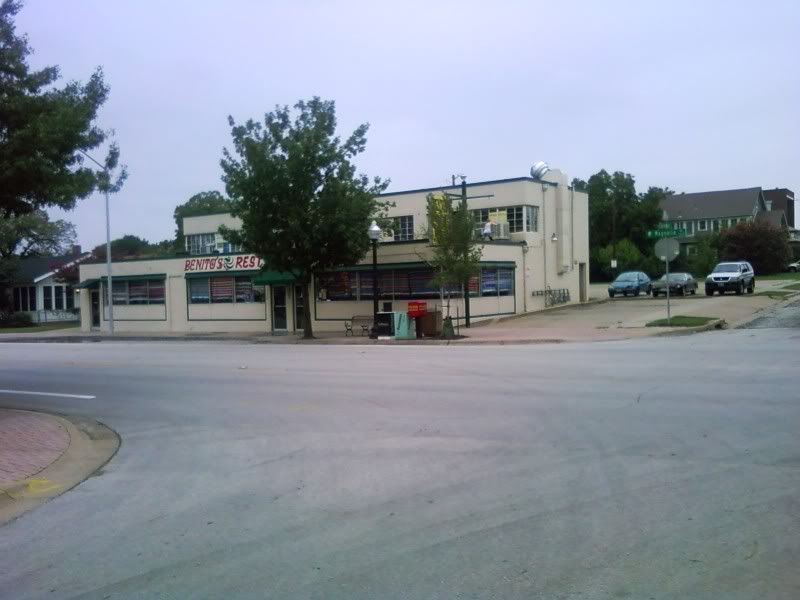 The one thing that always puzzled me was all the Mexican blankets in the windows. Why didn't they want us to see inside? It turns out it has more to do with blocking the sunlight. From the inside my camera still sees the south wall as solid white,
...although in reality the lighting was fairly even and pleasant. Mrs. Doohickie is a vegetarian so she ordered spinach and cheese enchiladas. They come with a hot sauce but she asked that they leave it off. I ordered Combinación #3 which was one enchilada, one tamale, and one soft taco. The ordering was a little iffy in that we couldn't quite tell how well our waitress spoke English. She answered our questions... we think, and did our best to order. In other words, this is an
authentic
Mexican restaurant. Luckily the menu was bilingual. The meal came with tortilla soup,
...which was delicious. Mrs. Doohickie's only complaint was that without the sauce her enchiladas were a little on the bland side (but then again, she didn't want spicy hot). My meal,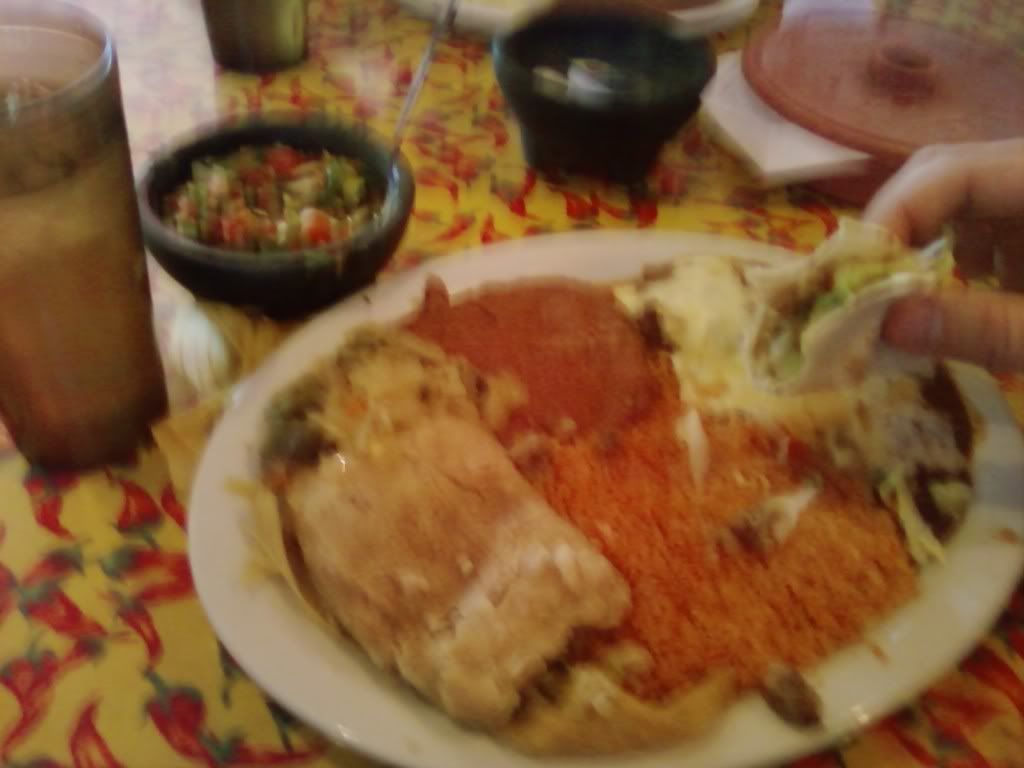 ...was tasty. The taco was your basic taco (I ate half of it before I took the pic... duh!), the tamale was HUGE, and the enchilada was great- it was a cheese enchilada topped with chile meat, with cheese over the whole thing. I think that was my favorite part. The total bill was about $20 including tip.
I would highly recommend Benito's, especially if you have out-of-town guests you'd like to take for good Mexican food. Even though there was a bit of a language barrier, we felt very much at home.