I've been out of town on business and not riding my bike. So this weekend I tried to make a point of riding. I was planning on going up to the Denton Denim Ride on Saturday but the high potential for rain in the afternoon made me consider other options, so I went on my club's breakfast ride (which was also abbreviated due to weather).
Today was a nicer day, although there was a stiff wind out of the north which made it feel colder than it was. I decided to ride into the teeth of it so I could have it at my back on the way home. I rode my Schwinn Cutter single speed. It's interesting to ride a bike with only one gear; the ride itself always seems for fun. On the way out I stopped in Trinity Park and took some pictures.
On a bridge over a stream on the Loop Trail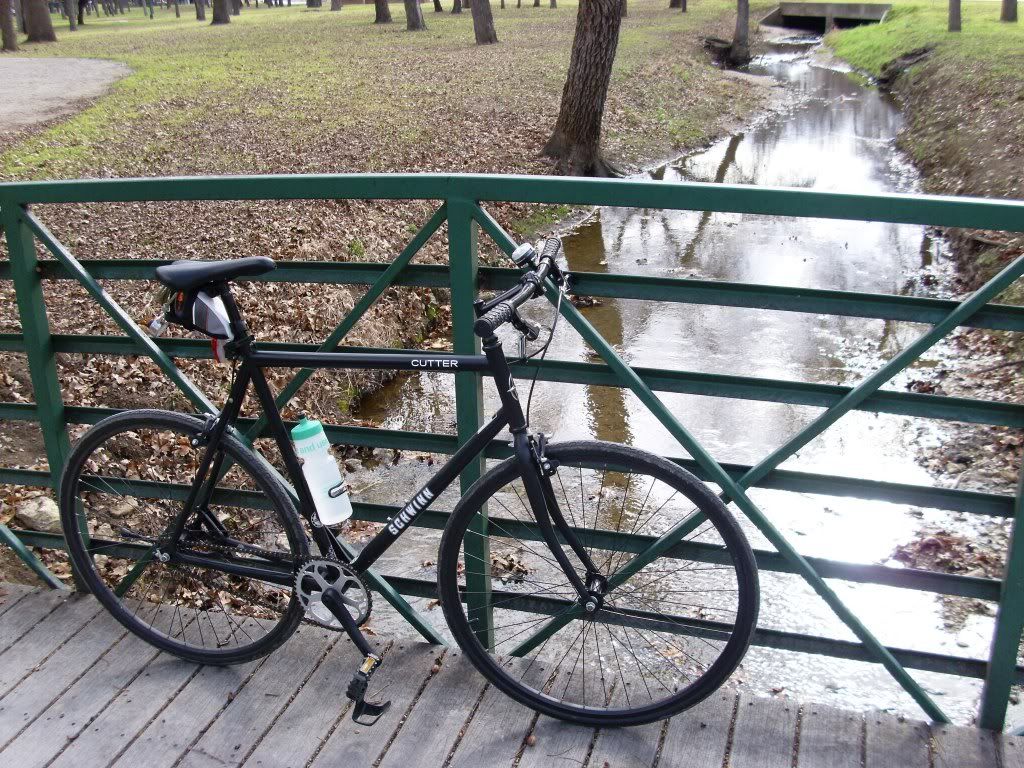 Every day is a winding road... or path... or whatever
A boy and his bike
Views of Downtown from the north end of the park and the Trinity Trail
I wanted to see if I could get up the Taylor Street hill on the single speed which I've heard is a 12% grade (I tried to verify this on Google and that said it is a 15% grade!) At the bottom looking up...
...is not nearly as good as being at the top looking down.
Taking some pictures while riding Downtown:
Bass Hall
Close up of a Bass Hall angel
From Downtown I set out northward, up Samuels Avenue. There is new development along Samuels. I rode through just kind of gawking before I realized I was past it.... and I forgot to take pictures. I finally decided to take some near the north end of Samuels where it crosses the Trinity River.
The road and rail bridges look to be pretty old.
From the north end of Samuels I got back on the Trinity Trail which provides some nice views of Downtown. This one is further out:
And these near the Main Street bridge show the Courthouse a little better
Peeking under main Street to see the Radio Shack headquarters:
A picture of the bike... looks like it's swimming upstream.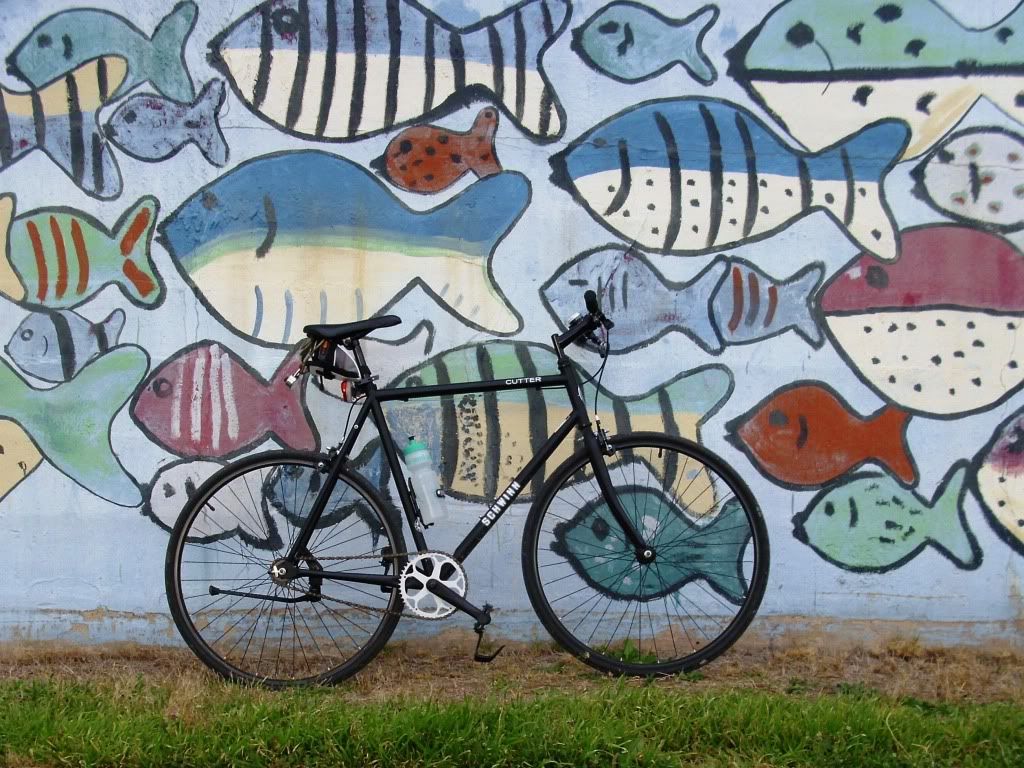 It was clouding up and I feared it might rain, so I started riding a little more quickly and didn't take anymore pictures... until I ran into a group of cyclists that looked familiar at the south end of Trinity Park. It turns out they were the crowd from my favorite bike shop, The City Cyclist. They said they were going to pop into Chili's for a drink and wondered if I wanted to join them... so I did.
Me and Debbie and Larry
Larry and Mike the Mechanic
A group shot of the whole crowd- Debbie and Larry standing, then Mike, Eric, T-Ann & Mica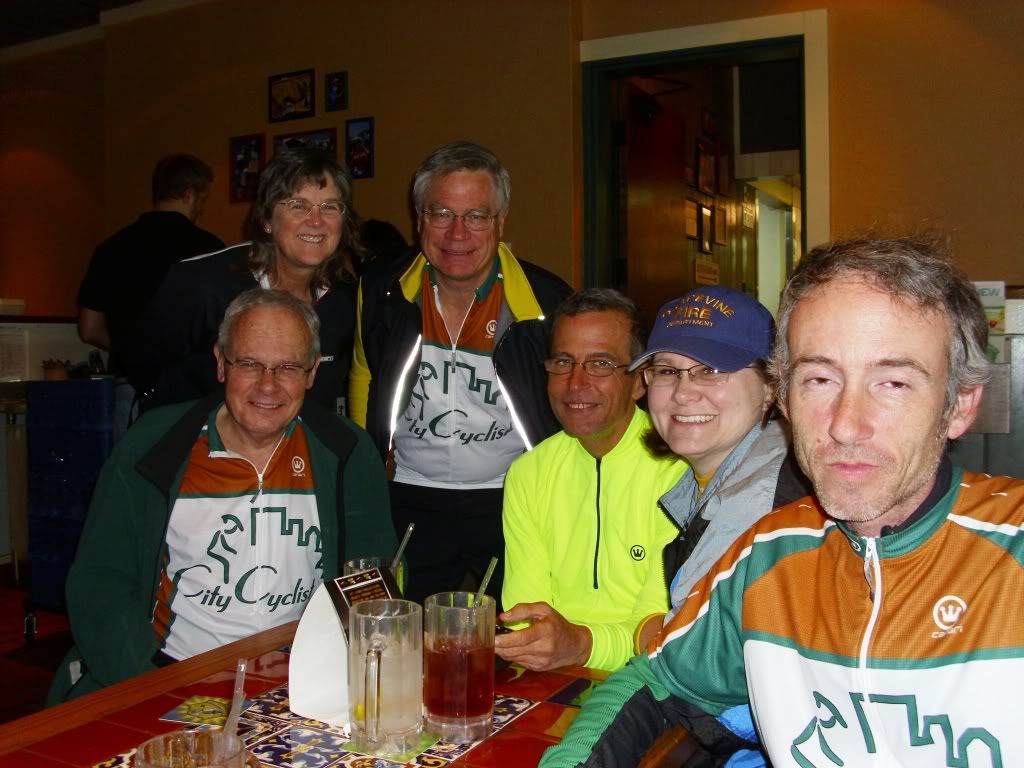 And another shot to show that yes, I was really there.
The staff at The City Cyclist usually don't get a chance to ride much, except on Sundays. I rode with them afterward along the Trinity Trail until I had to split off to head for home.