...
or, All Quiet on the Riverfront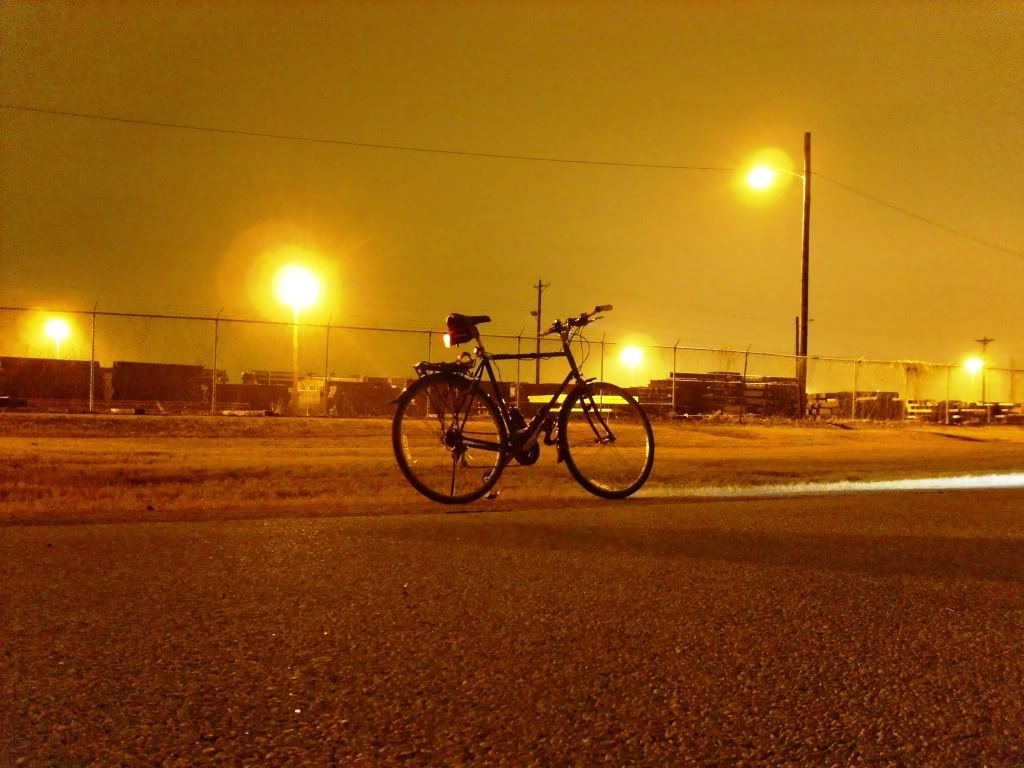 I had some problems with my commuter bike (aka The Daily Grind) before the holidays, including a flat tire and a couple broken spokes. (The rear wheel on this bike is a cheap replacement wheel I put on after I had problems with the original.) I think I'll end up replacing the wheel fairly soon, but I'd like to get some more miles out of it before I give up on it. Also, this is the bike I was riding when my knee first started acting up, so it was kind of a check ride for me, too. Anyway, before riding it to work again I wanted to take it out for a shakedown ride. Here's my 18-mile route:
It did fine. In fact, after riding my single speed with similar geometry around for several days, I think my technique with this bike was improved a bit. I didn't lay back as much, attacking a little more.
I took my camera with me and took the picture above by the massive rail yard that runs beside the Trinity River Trail. It was pitch black out, but the camera was on auto mode and squeezed all it could out of the halogen lights in the yard. I had a little tripod with me so I figured I'd a take a picture of Yours Truly as well:
Hi!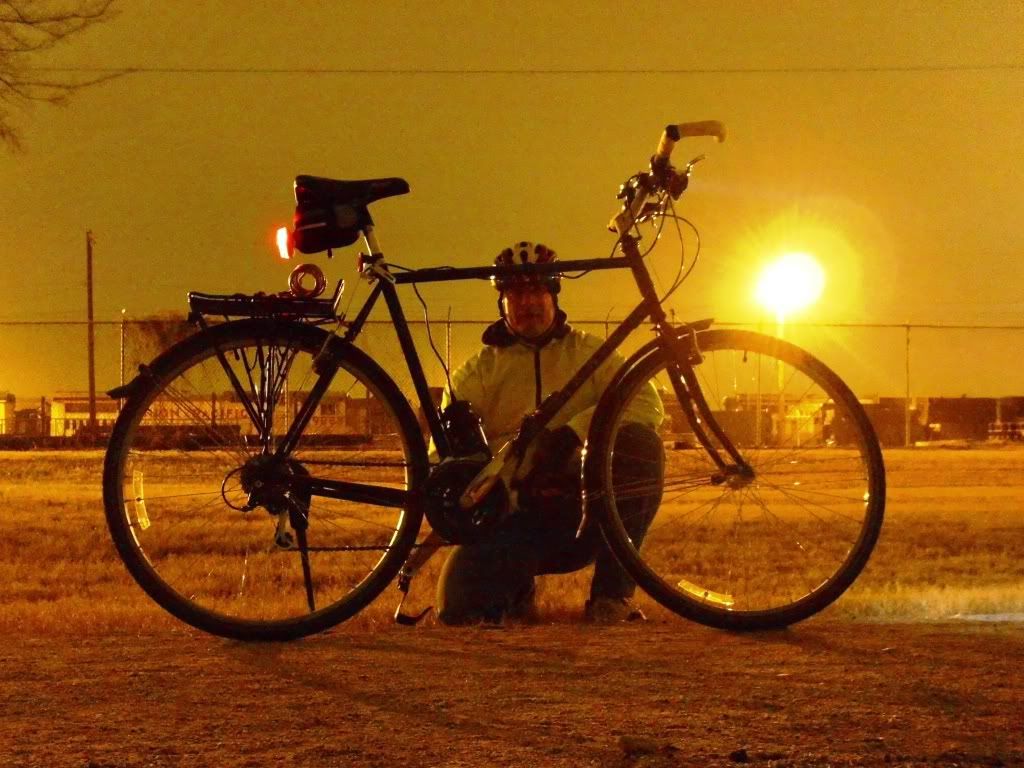 As you can see by my clothing, it was a little nippy out. Temps in the 30s and the first part of the ride featured a stiff 15 mph north wind to head into. I wore jeans, plus a tee shirt, long sleeve tee, a hoodie and a windbreaker. I had a hat under my helmet and nice wool gloves on my hands. My face was a bit cold while I was heading into the wind but I was otherwise toasty.