EDIT... I just noticed that this is my 100th post on Doohickie. Yay me!
Another one of my bikes was featured on
Old Ten Speed Gallery
. This time it is the
Nishiki Olympic 12 I crashed in February 2008
. Here's a pic from before the crash.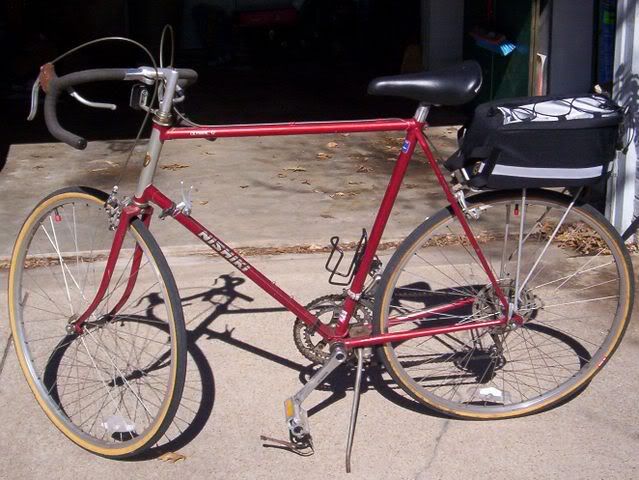 That crash precipitated my new hobby of picking up classic and vintage bikes.