There's a joke that goes around among bicycle collectors: How many bikes do you need? The answer: N+1. In other words, one more than you've already got. This weekend I acquired N+1
and
N+2, both for free.
The first is a 1981 Fuji Royale mixte. It is too small for me and I'll sell it after fixing it up, but it's a pretty good bike; it was 2nd highest in Fuji's hierarchy of "recreational" bikes that year. It was in a trash pile in front of someone's house. Yes.... I garbage-picked it.
The second is a keeper. It's an old "stovepipe" (~40 pounds!) Schwinn Varsity Sport, large frame. I took the dented hood from the car my son wrecked last month over to the city dump. They told me to put it "over there" which happened to be appliances and other stuff with lots of metal. At the back of the pile was the Varsity. I walked back over to the guy I had talked to and asked if I could take it. He said people aren't supposed to take stuff from the dump but because I asked no nice... sure!
Serial No. CJ526842 = March 1973
according to OldRoads.com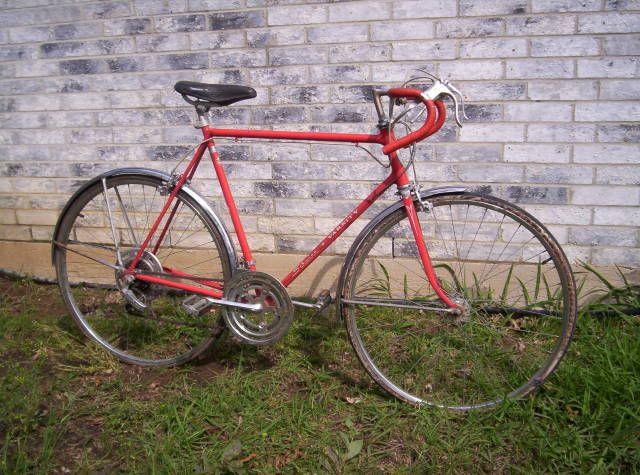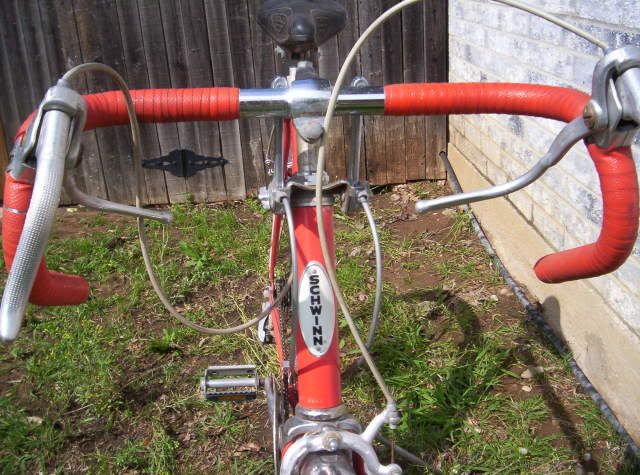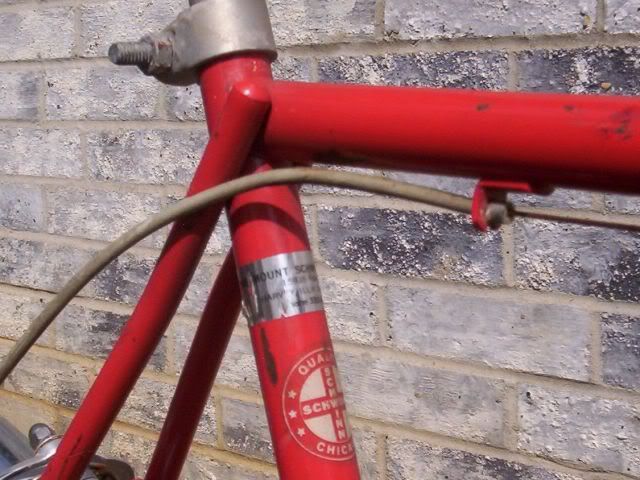 Originally sold by Paramount Schwinn, Harvey, Illinois- a Chicago Schwinn from a Chicago area store!
Looks like everything is there, with some rust and a little cosmetic damage. I've never seen a Schwinn seat that old in condition that good.
That's two bikes in two days. Then again they seem to come in pairs for me.