On Saturday I did a breakfast ride with my bike club. It's the same ride we've done several times before so I guess that makes it a commute, right? Anyway, there were about a dozen bikes from our bike club locked up together.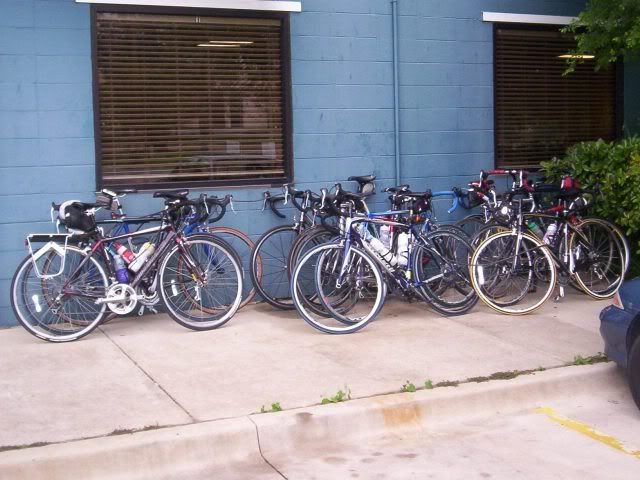 As we came around the front of the building, I saw that we weren't the only ones who rode. There was also a charming Raleigh Spite locked up to a sign.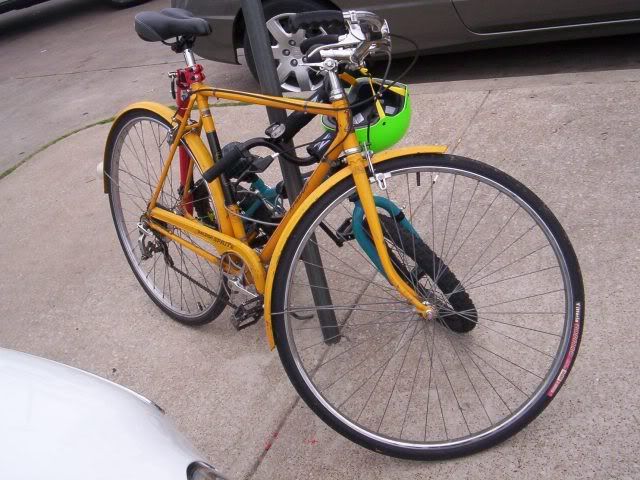 And what's this on the other side? A small bike...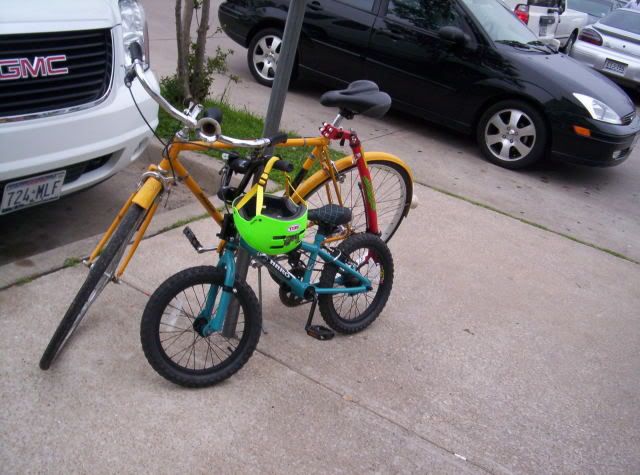 Well, we went in and had breakfast, and as we were leaving we met the owner of the Sprite and his son. What I thought was a trail-a-bike was actually just a coupling tube that linked the two bikes together. Dad still had pretty much full control of where son went, but the son had more freedom than on a single wheel trail-a-bike. It was pretty cool.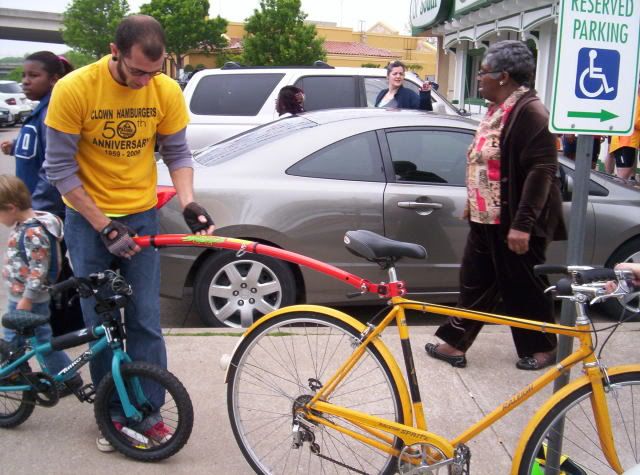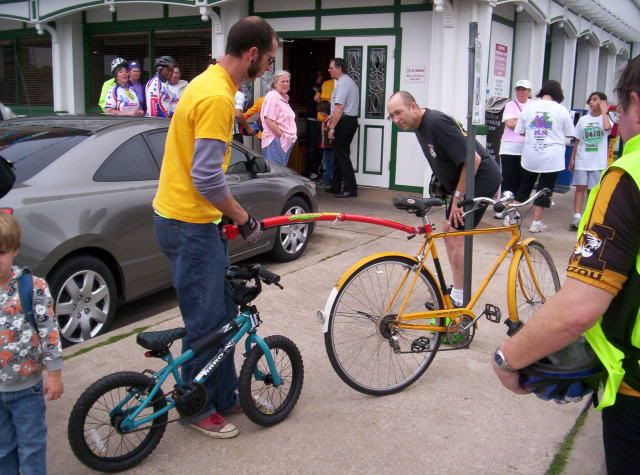 Another bike commuter in the making!