A
couple of posts ago
, I talked about two bikes I had acquired. One of them was a 1973 Schwinn Varsity. It is an old-school Schwinn tank of a bike at 40 pounds or more. When I first got it I wasn't sure if I could get it fixed up without a lot of money and time.
A week later, it's running great. I had to replace both tires. I cleaned up the rear wheel, shined up the chrome a bit, and lubed the freewheel (which was just about seized up when I got it). I cleaned up the front cogs a bit too. There's still some rust here and there, but from a few feet away you just see shiny chrome. Here are a few pics; for more you can see a
slideshow here
.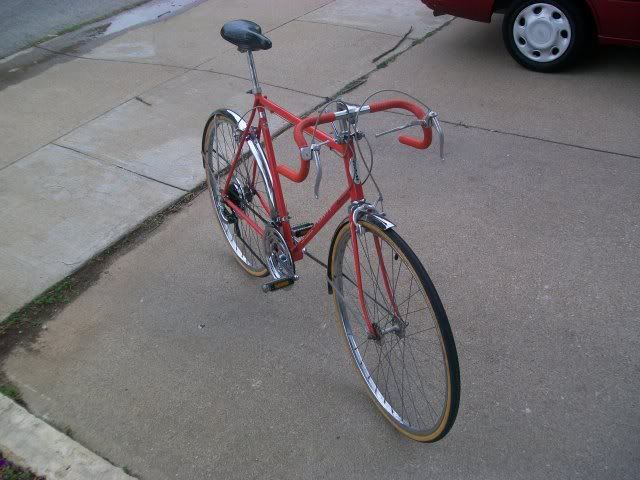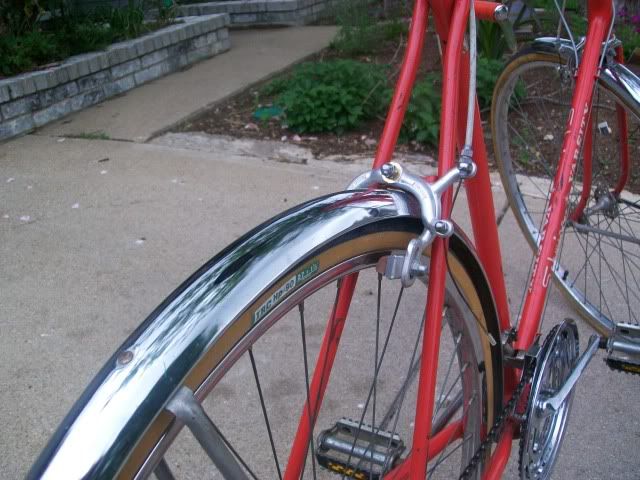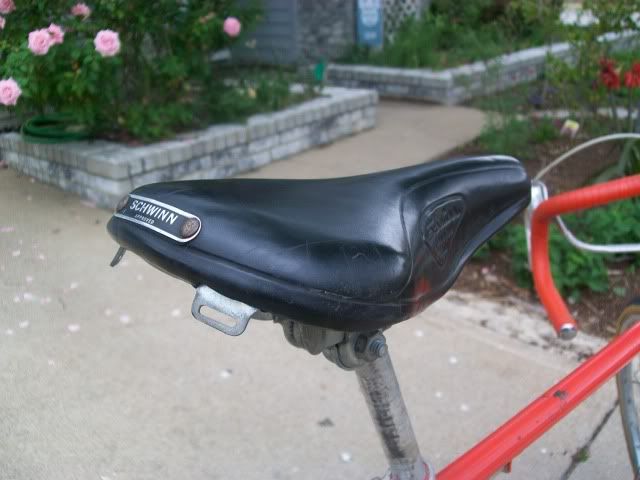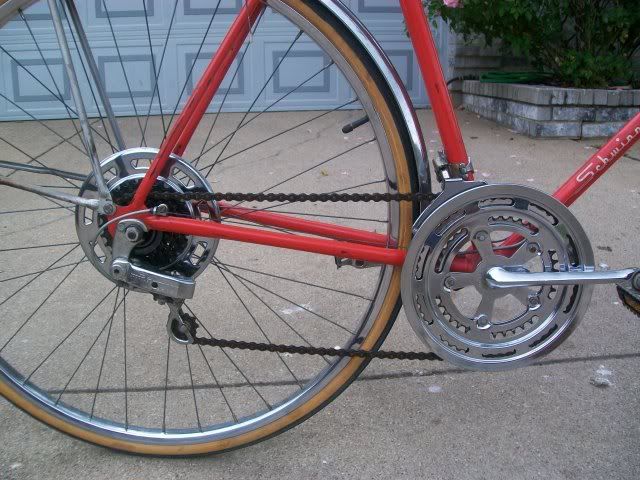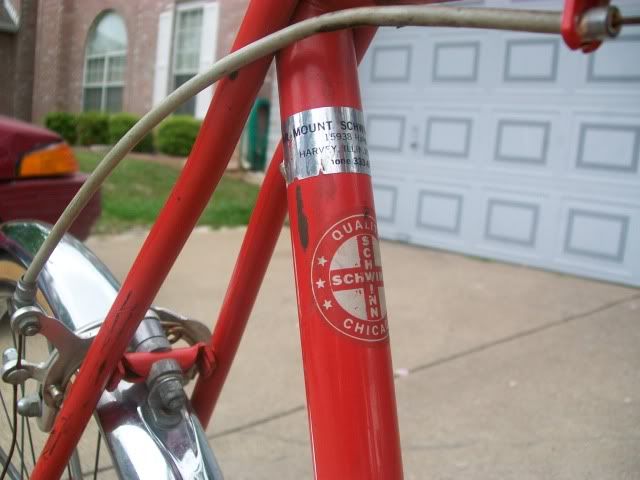 Frankly, this bike is a little terrifying to ride. It is a spartan bike; nothing fancy here. The speed it generates feels primal and almost uncontrollable. I don't suppose it's as fast as my other bikes, but it sure feels like it, and then some.
I'm glad I saved it before it was crushed and recycled!