Last Friday of the month means another Critical Mass ride. Perhaps due to the Memorial Day holiday, many of the regulars didn't show up, but there were a lot of new faces. I would guess there were 50-70 riders.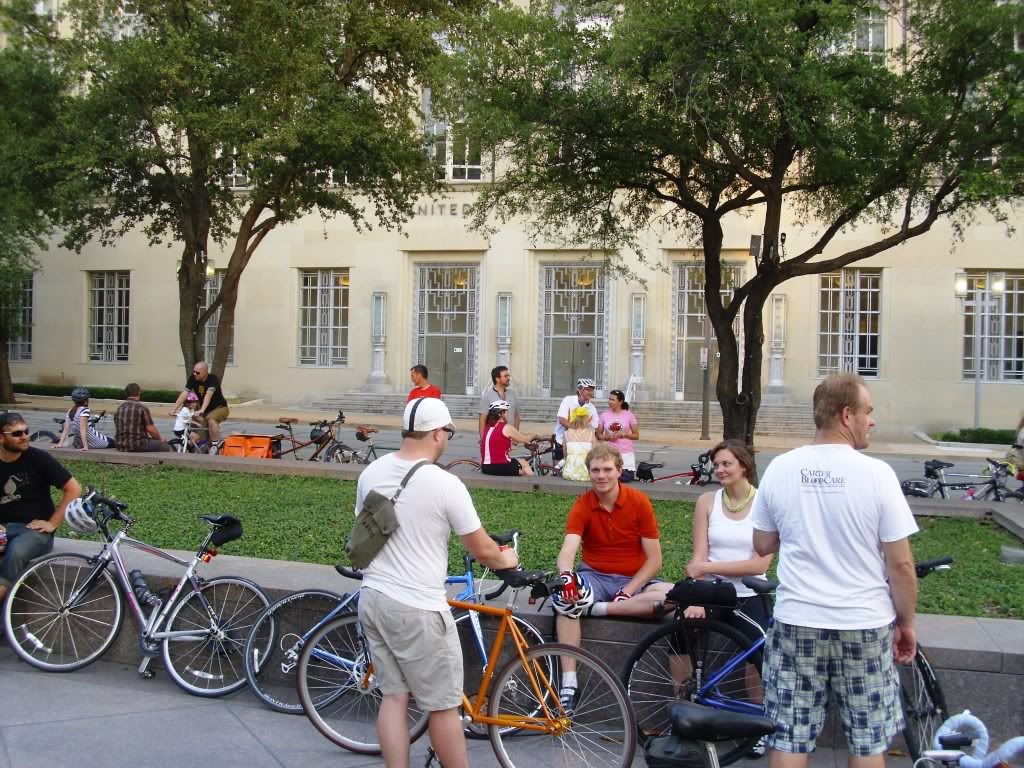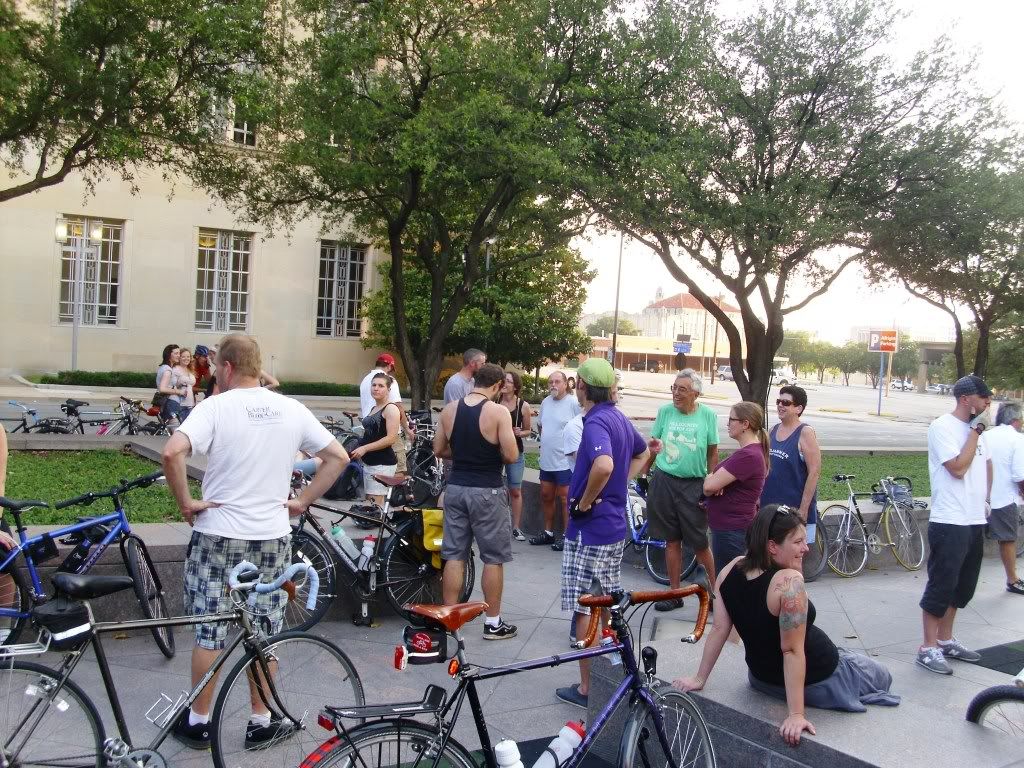 After gathering... off we go.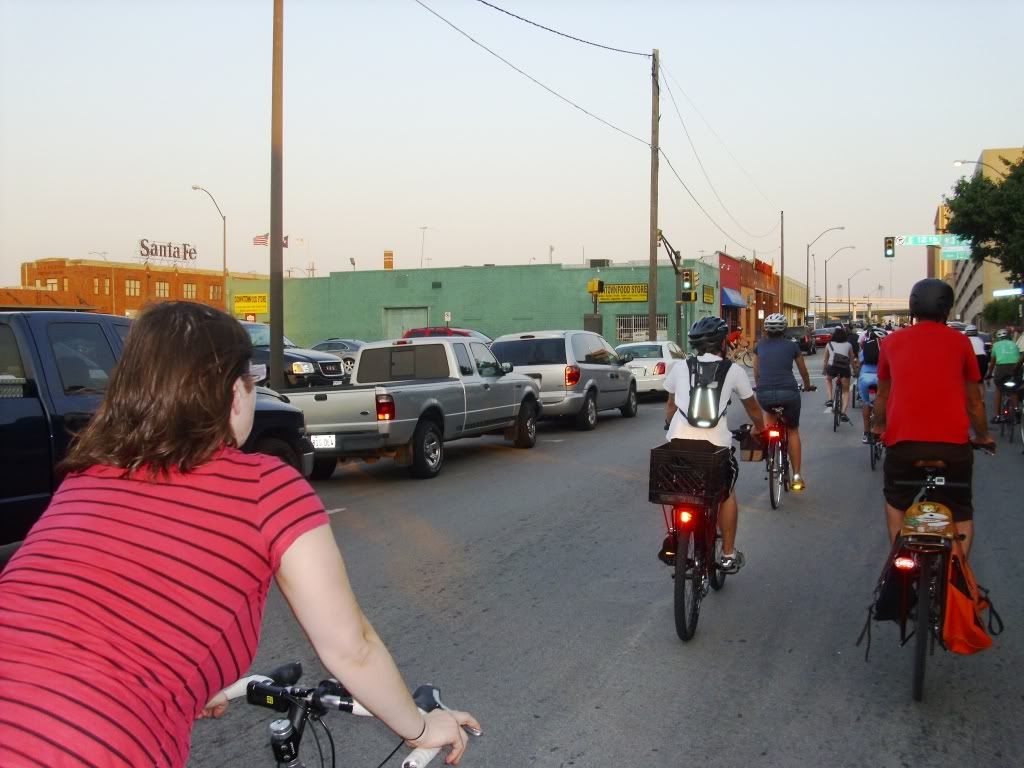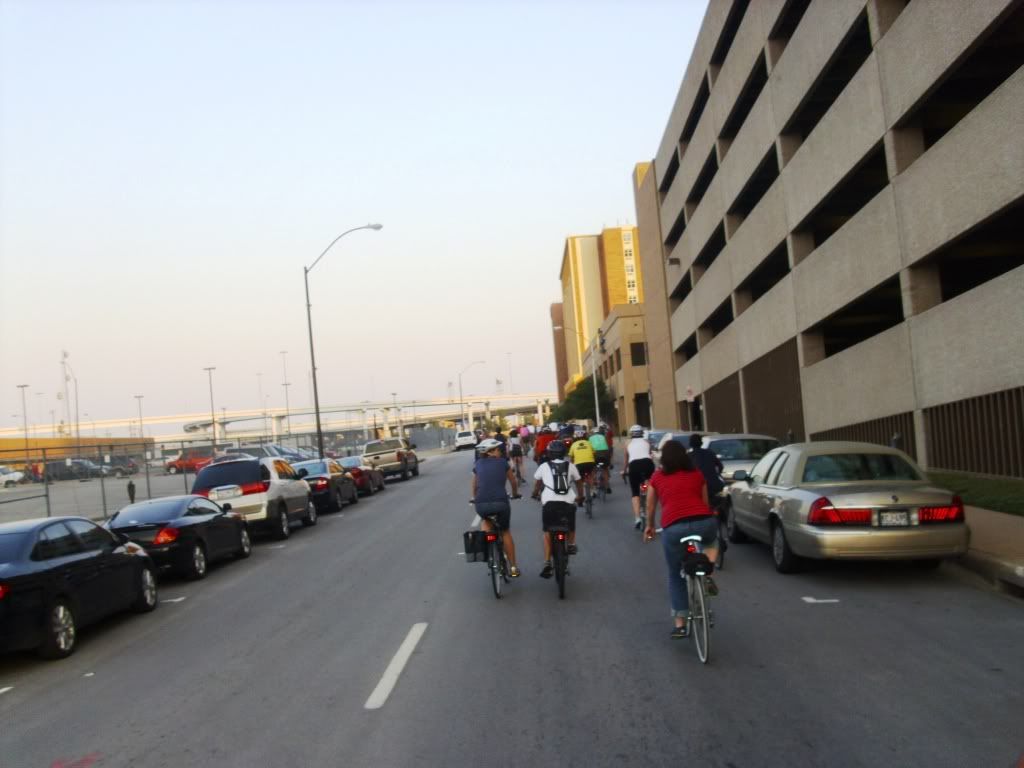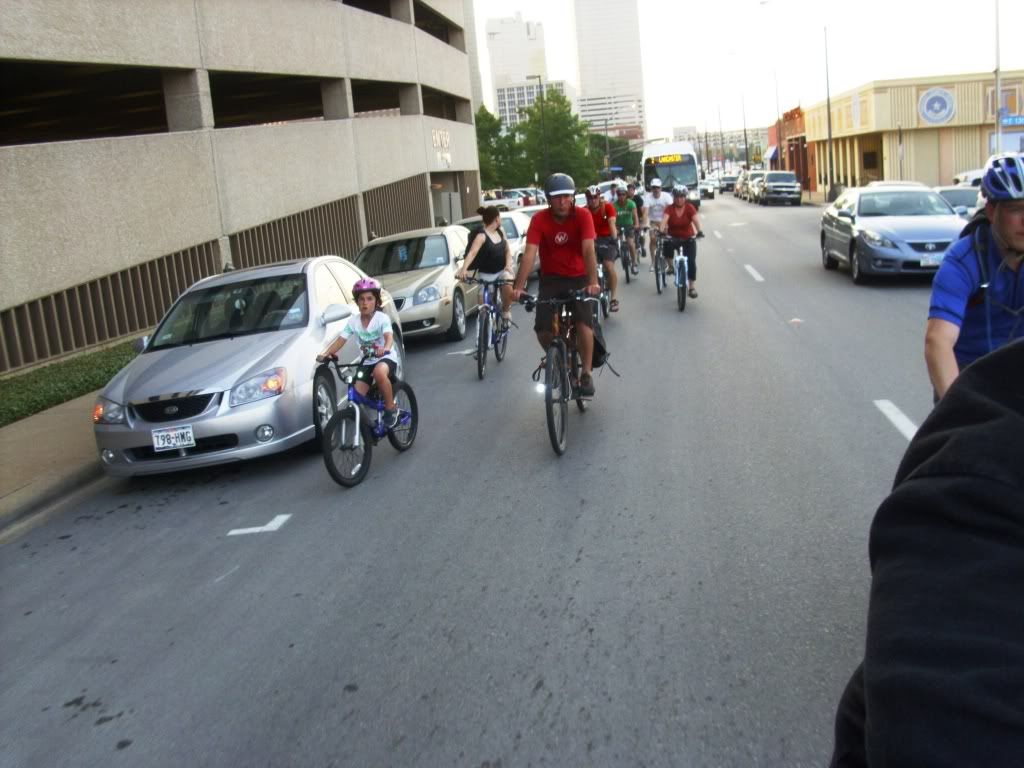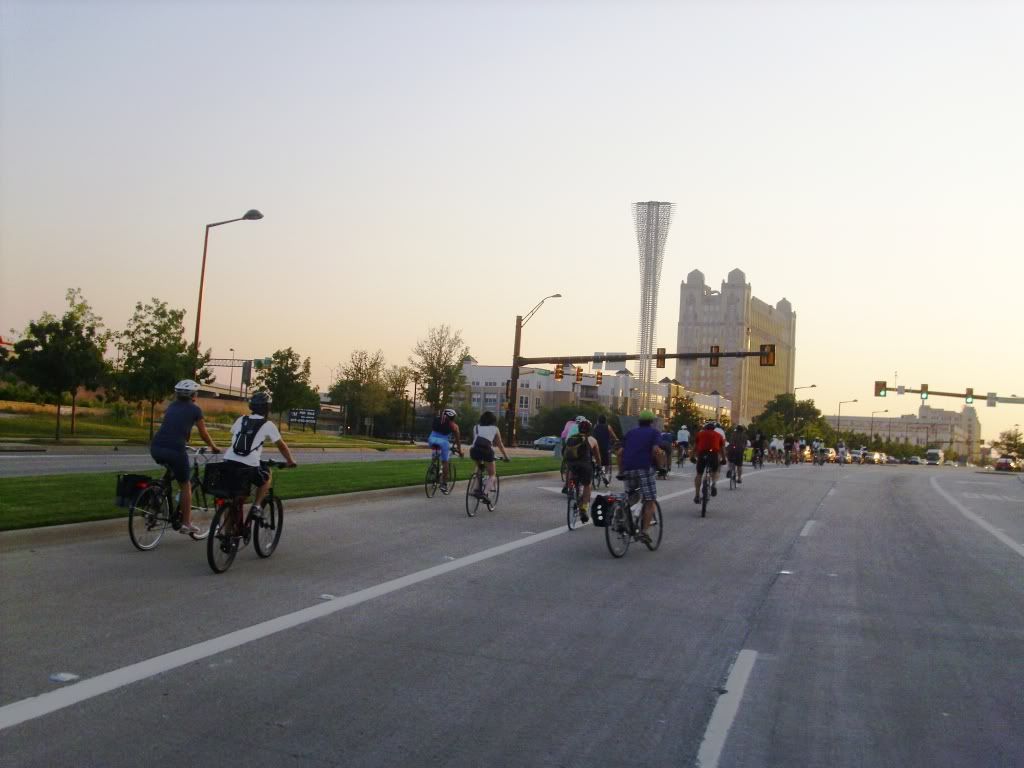 We started out in Downtown Fort Worth, then rolled down to Magnolia.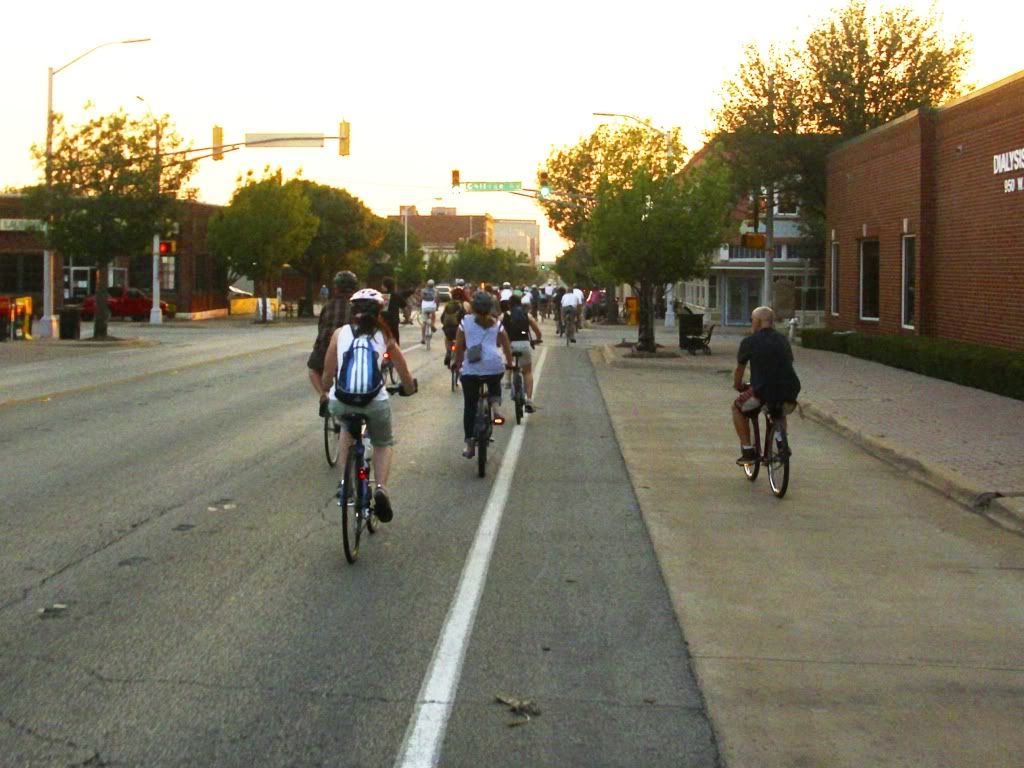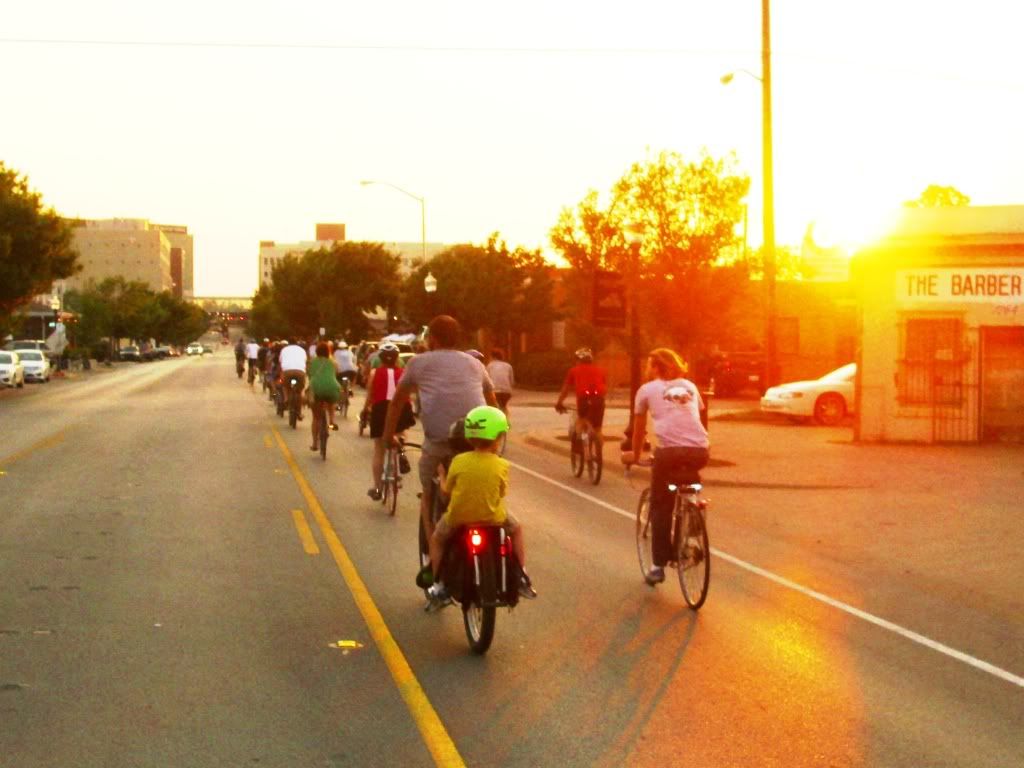 Then into the Fairmount Neighborhood.
We took a couple breaks to regroup.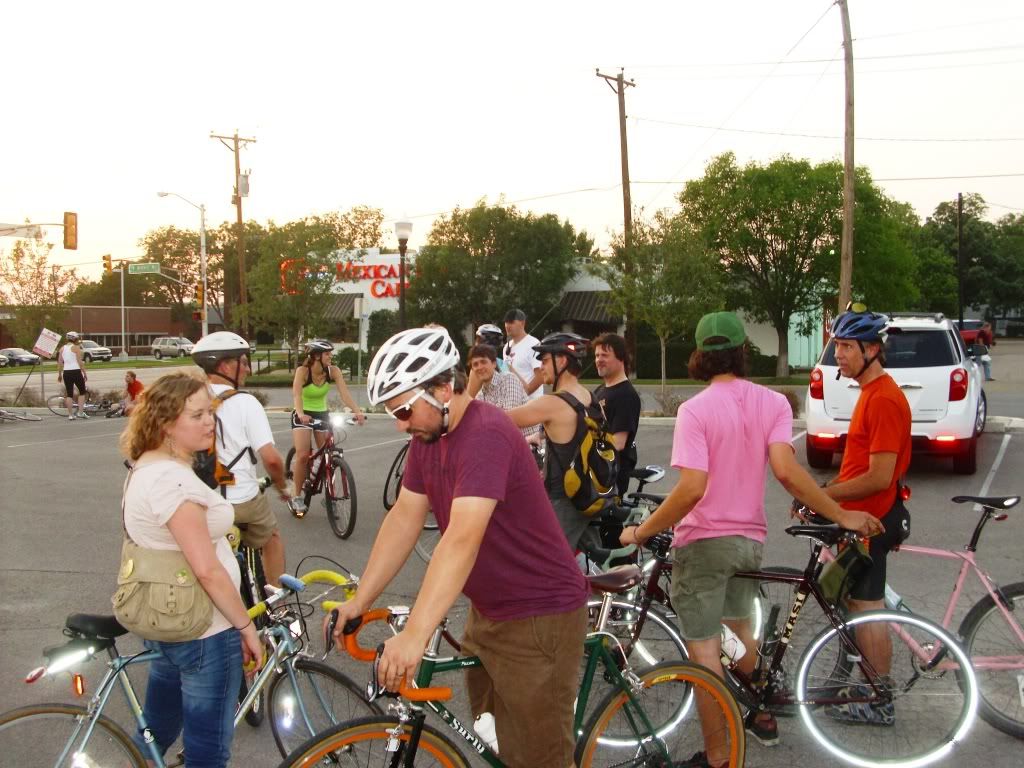 Sadly, my camera batteries died at that point, so if you know Fort Worth, just imagine pictures of Fairmount, Ryan Place, taking over University Drive on the long downhill going from the TCU area down to the Zoo, up to West 7th Street and back to Burnett Park where we started.
The ride home was brutal with stiff headwind out of the south. It wasn't that the wind was that strong, it's that it was the second time I did the ride home on Friday; I had taken a ride earlier in the morning and had to fight 30+ mph gusts to get home. Doing it all over again ensured a sound night's sleep.