So I did a fifty miler with a couple of friends Saturday morning. I made the short ride over to Mark's house where Larry joined us. We headed down to Crowley on our way to Lake Benbrook. Yay chipseal!
It was cool in the morning; it's hard to imagine riding this on a hundred degree day.
When I took this picture, you could see the Fort Worth skyline. I can't quite make it out on the picture though... maybe to the right of the tree?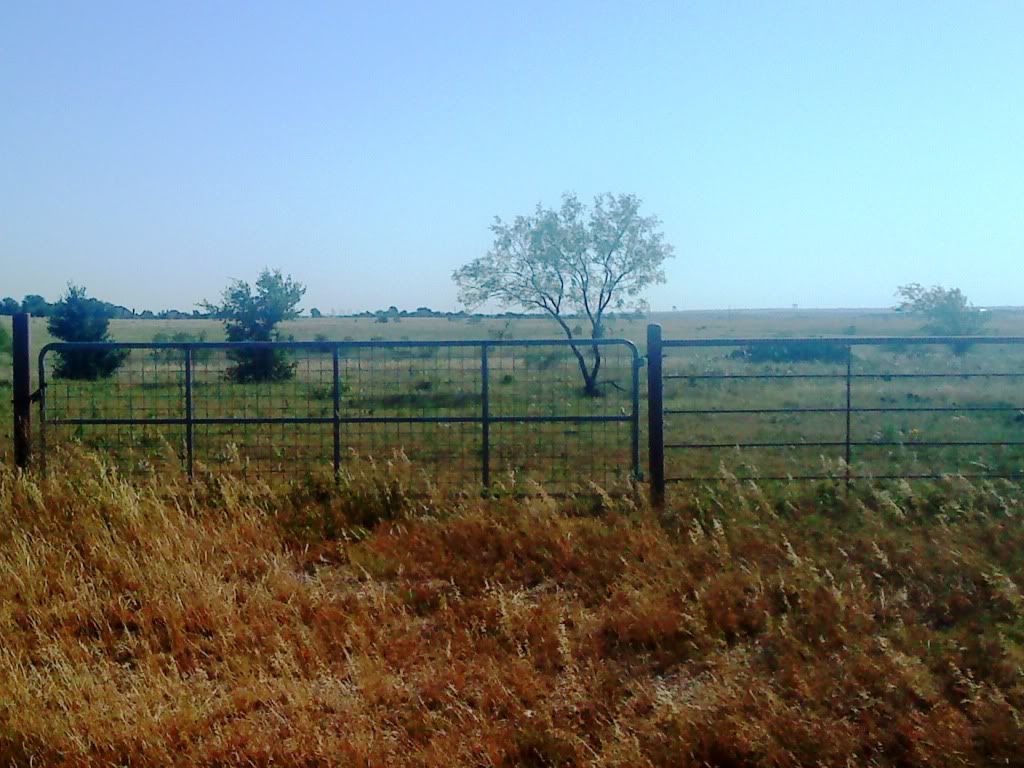 Mark helped Larry get his camera out of his pack...
...so Larry could take a picture of the skyline, too. I hope his came out better.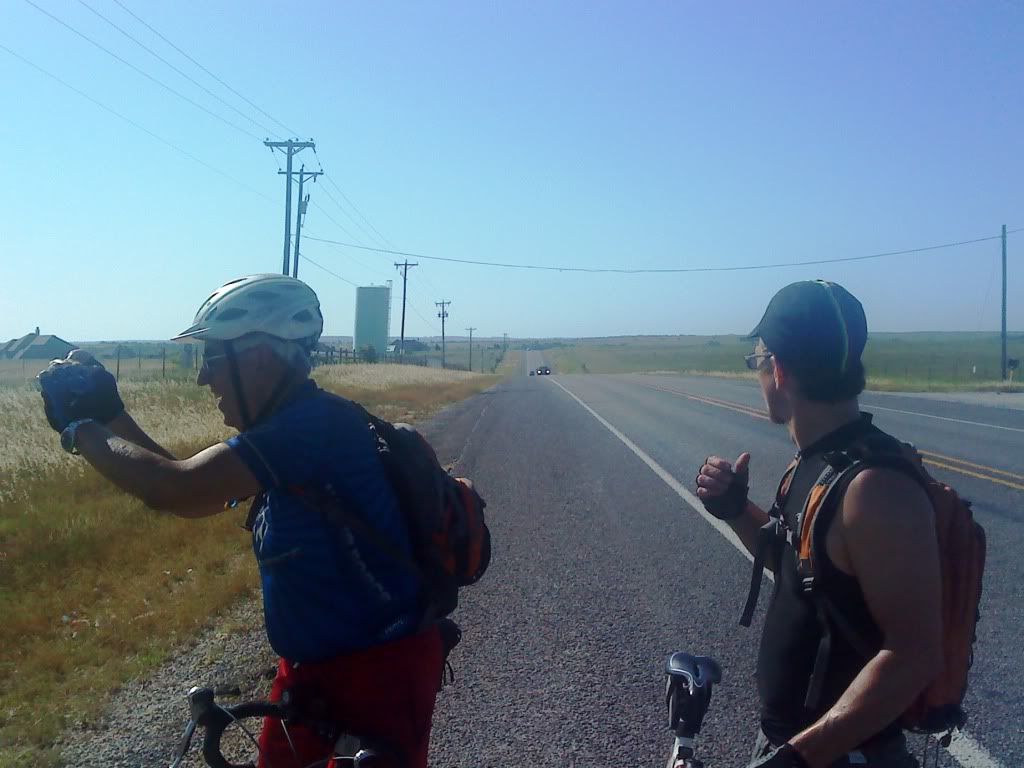 My ugly mug.
Larry.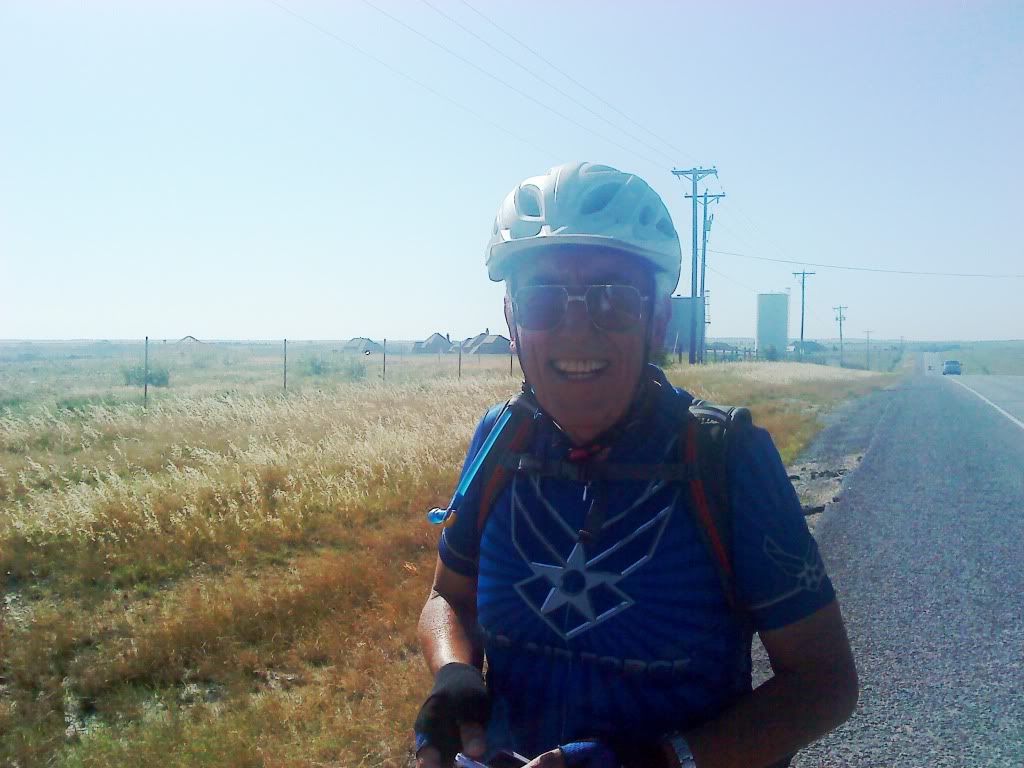 This is typical of the long rollers on FM 1187 south of Lake Benbrook. Each hill was probably about a mile long; there were about a half dozen of them.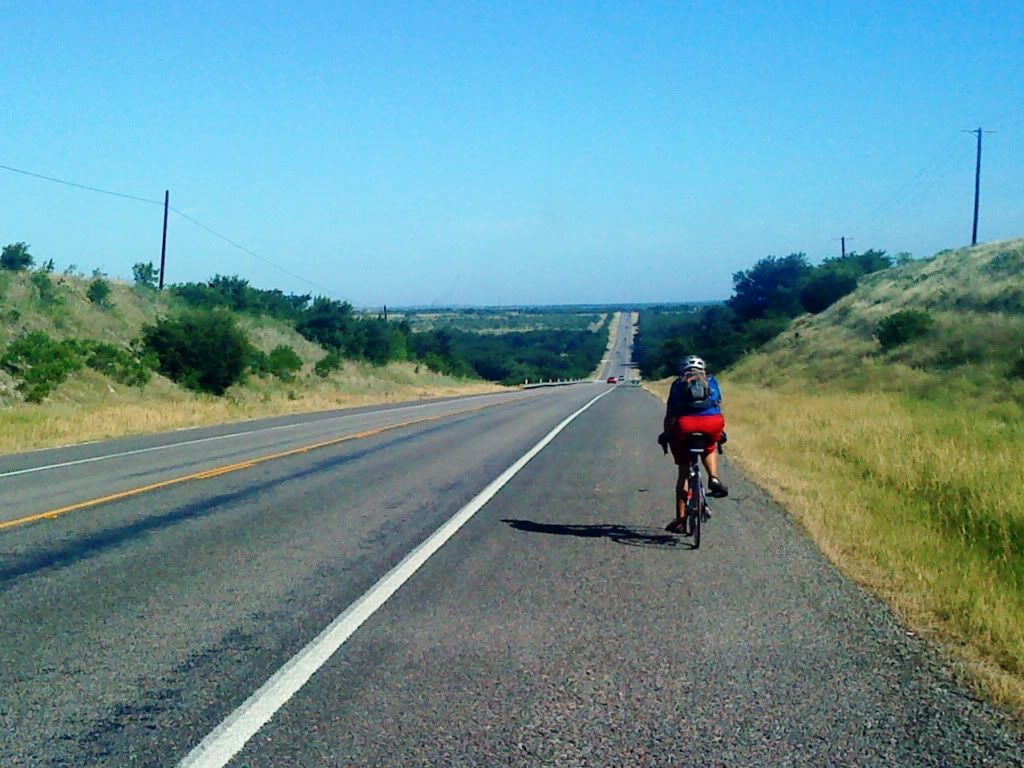 Finally we rode toward the lake to follow the shore for a while.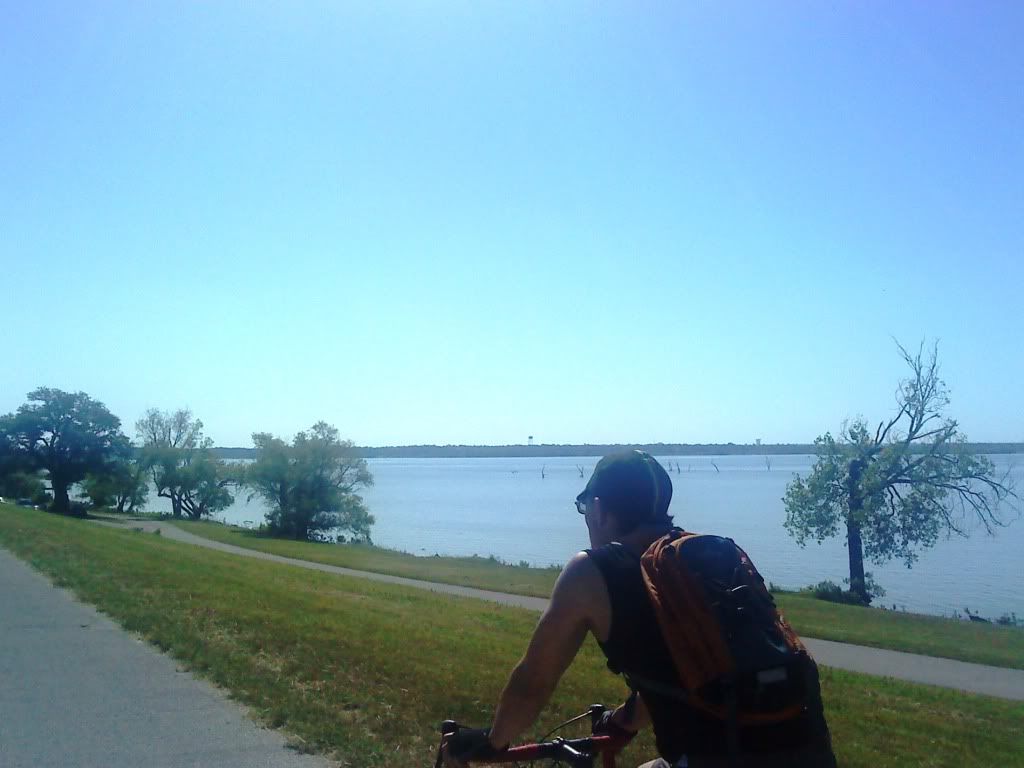 Again, you can (barely) see the Fort Worth skyline, above the dam in between Mark and Larry.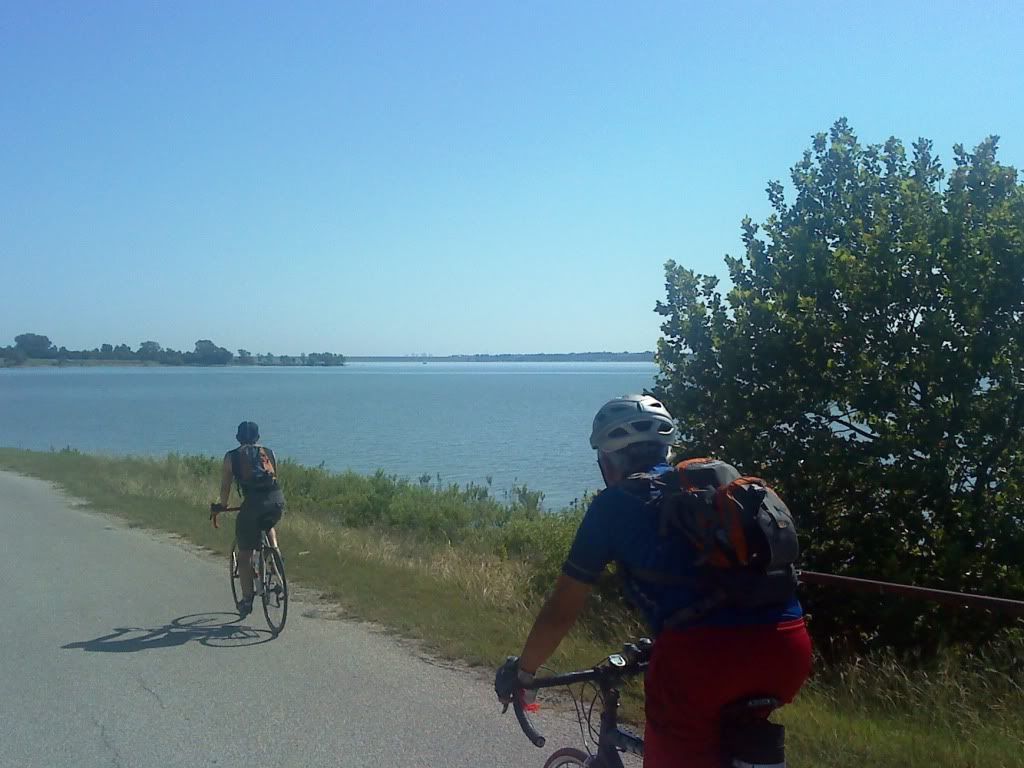 We left the lake shore and headed toward Downtown along the Trinity Trail.
The Benbrook end of the trail has several sections that have some much-appreciated shade.
This video gives a bit of a feel of the trail.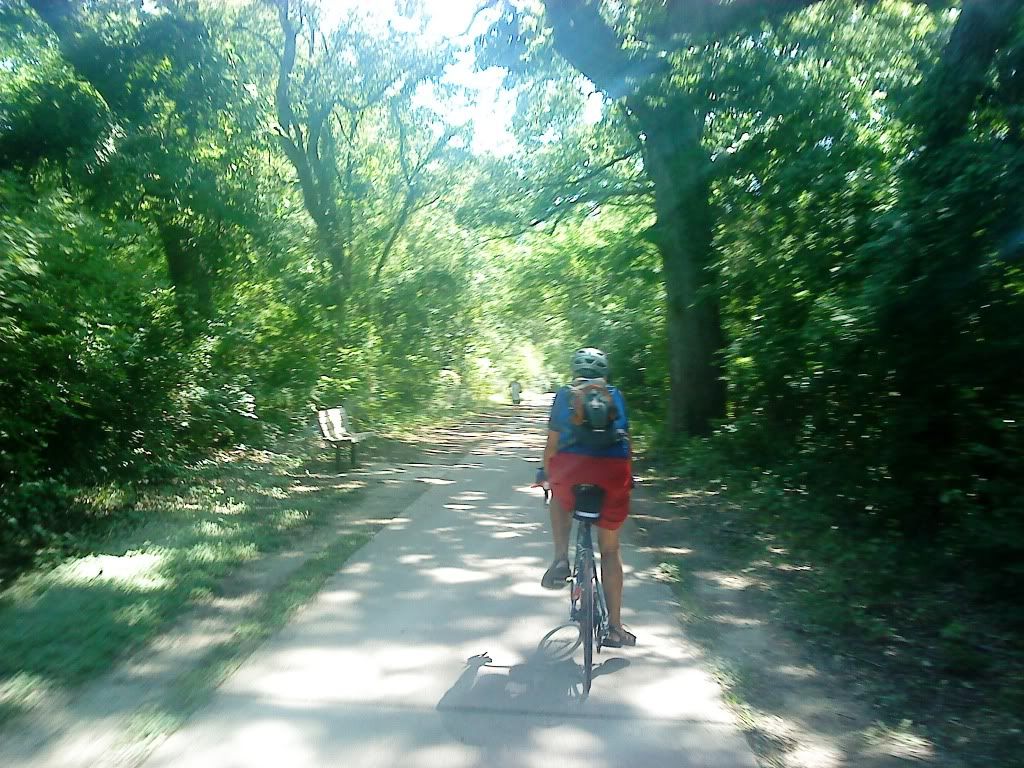 There's also a nice little waterfall.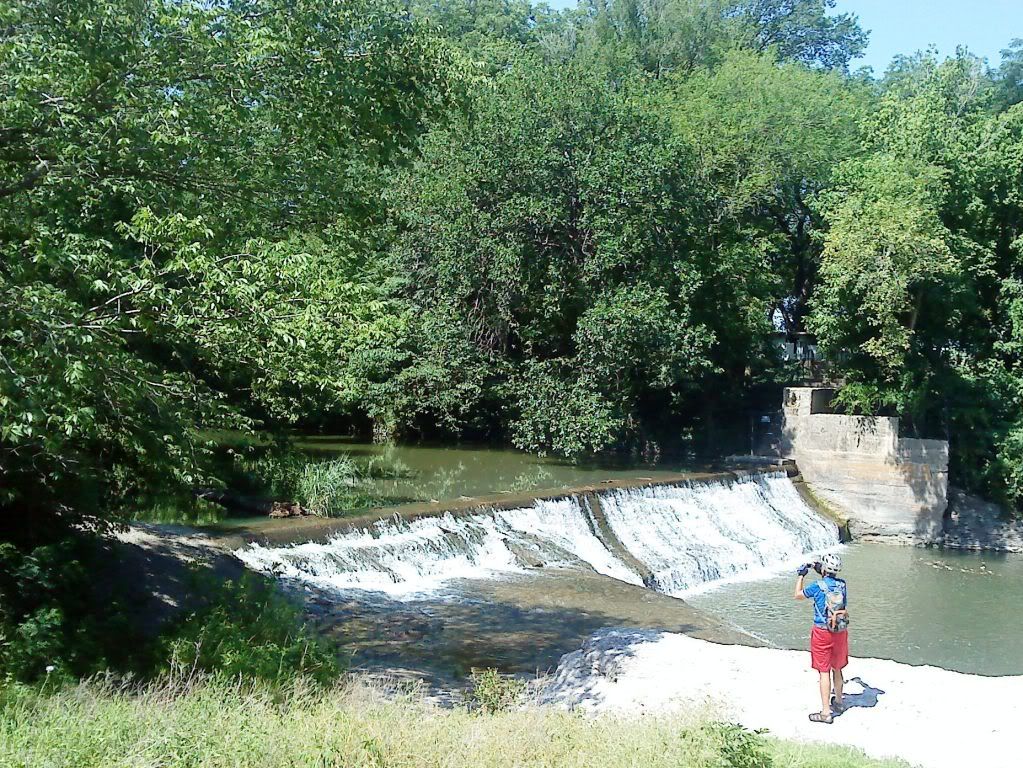 At the waterfall was a park bench with a memorial plaque.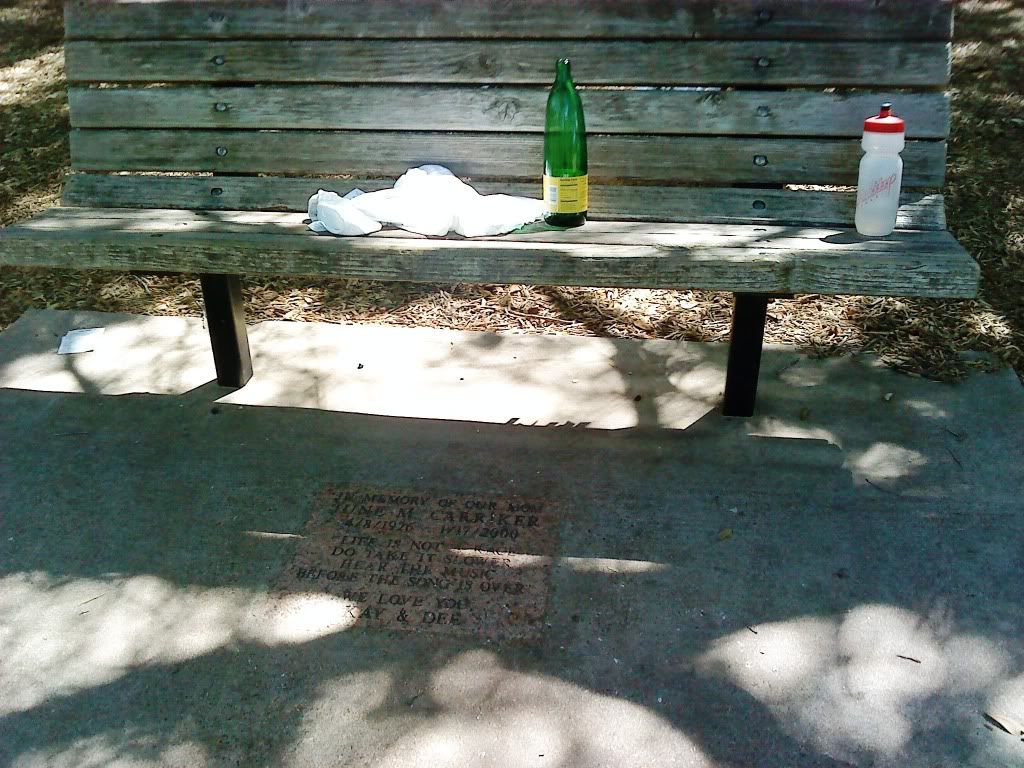 I got the title of this post from the plaque.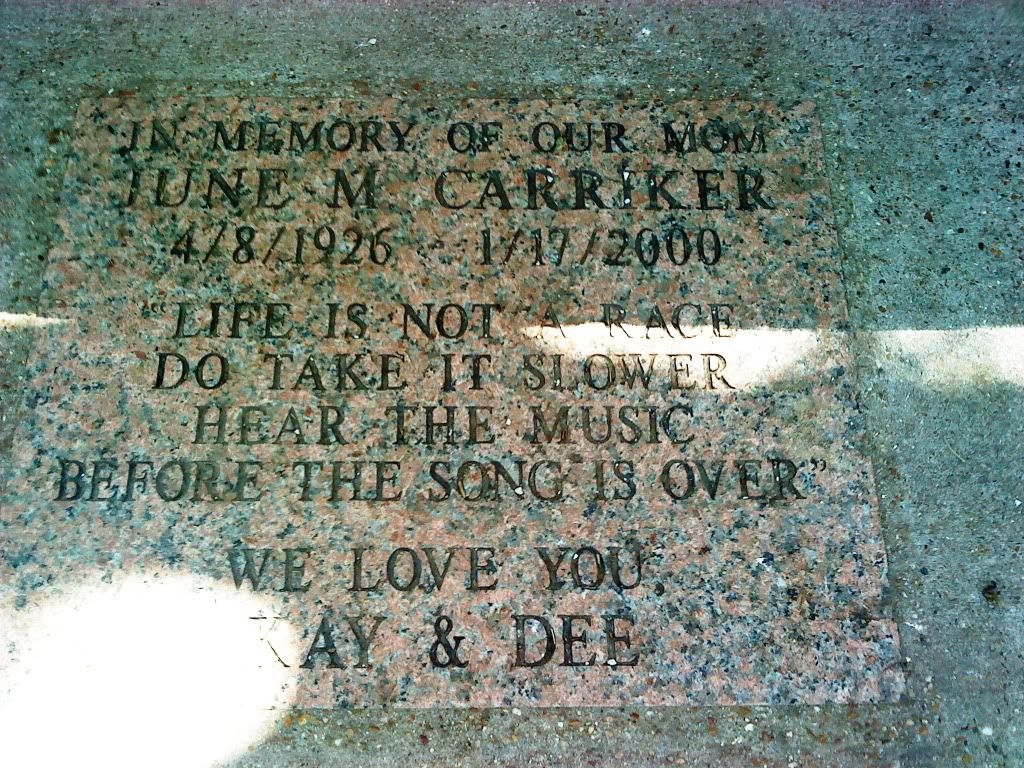 We rode the trail toward Downtown. As we passed through Trinity Park, we came across Myles from
Rat Trap Press
and invited him to have lunch with us at The Flying Saucer... making it an even four. Myles and Mark:
Me and Larry: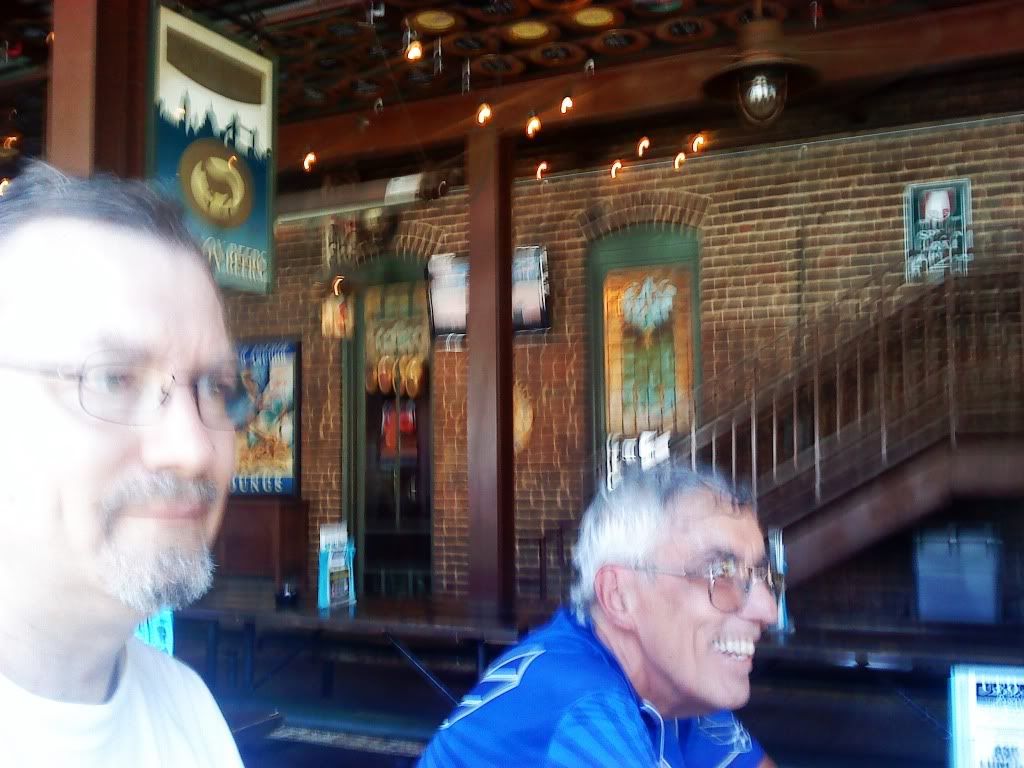 Up until lunch, the temperature ranged from a little cool too warm but still pleasant. After lunch, though, it was downright hot. We went our separate ways, but since Mark and I live near each other we rode together for most of the ride home, down Fort Worth Bike Route 41 through the Jennings-May corridor, then cutting across to the Ryan-James corridor until we split up just north of I-20 and I continued home through Westcreek Park. In the noonday heat nearing 100° F, the last five miles or so were quite a slog.
When I totaled up my miles, I had gone 53 on Saturday. If I count the 18 miles I rode Friday night, that makes 71 miles in less than 24 hours, a metric century and tied with my longest ride ever in less than a day.