The day started perfectly,
...and just got better. I rode my bike to work Wednesday morning and enjoyed another beautiful daybreak. I took the picture above while crossing the Trinity River. Mind you, this is in the middle of the city. There was a generous tailwind out of the south to help my ride.
This thing called a job followed, but when quitting time came, it was time to get some phở.
Phở
is
Vietnamese soup
, and Fort Worth is home to an active Vietnamese community. For some reason, the Night Riders go for phở on the last Wednesday of the month.
So I rode over to the usual starting point, the Chat Room Pub on Magnolia.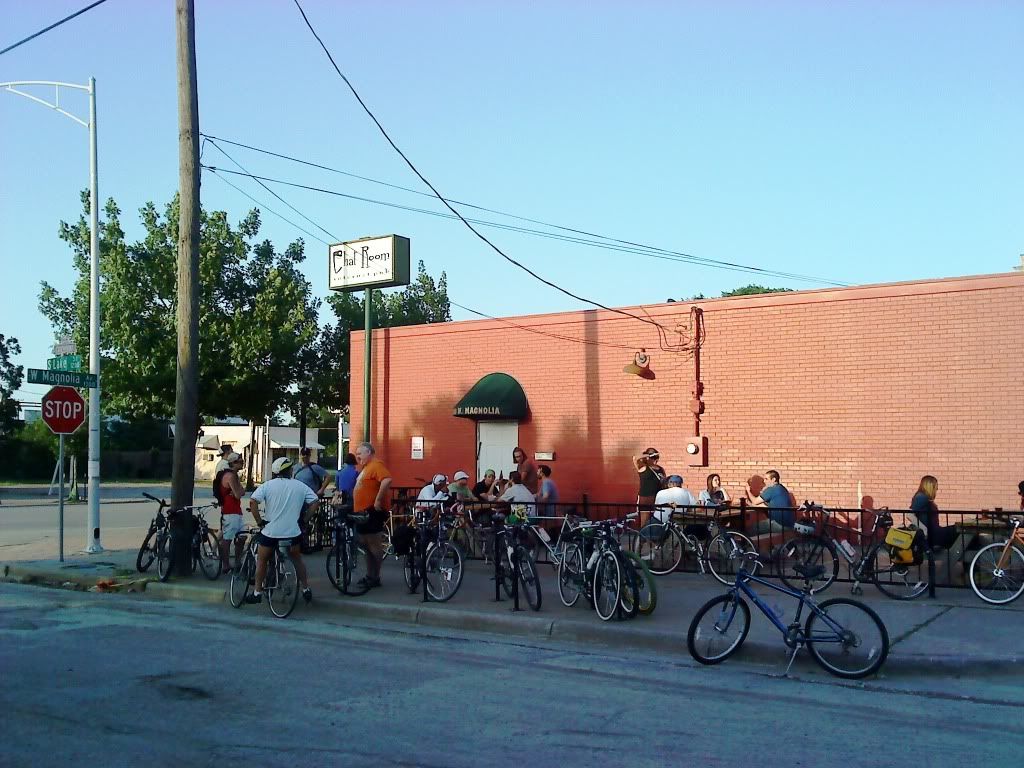 I guess there were about 20 of us.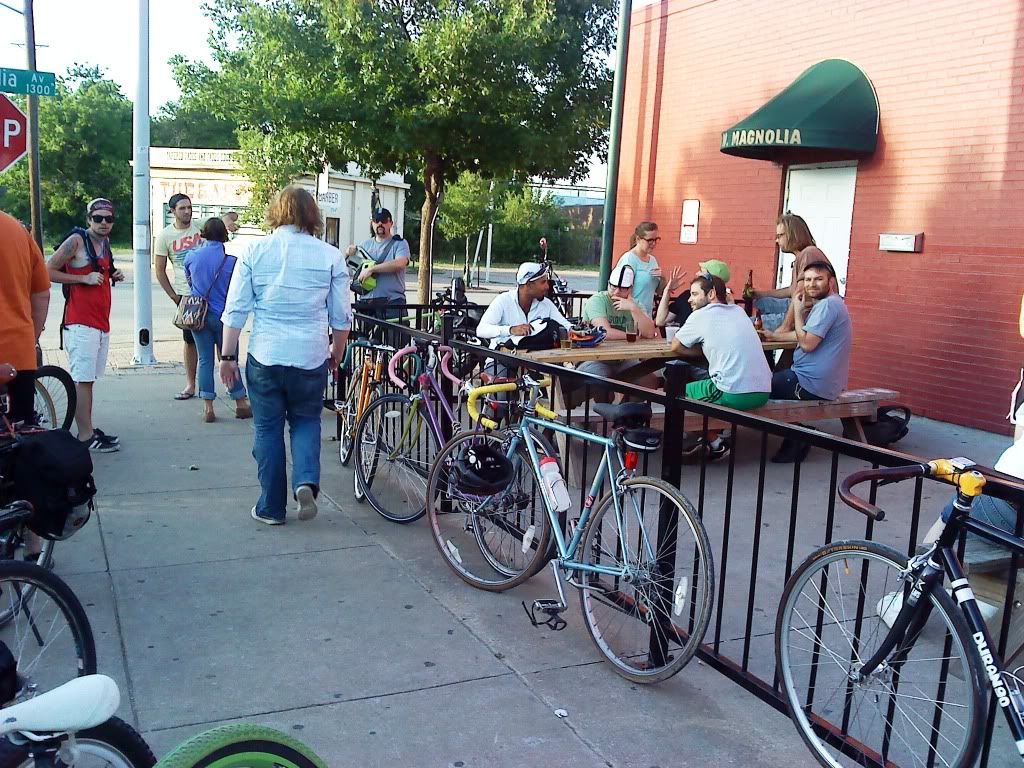 Some last minute adjustments,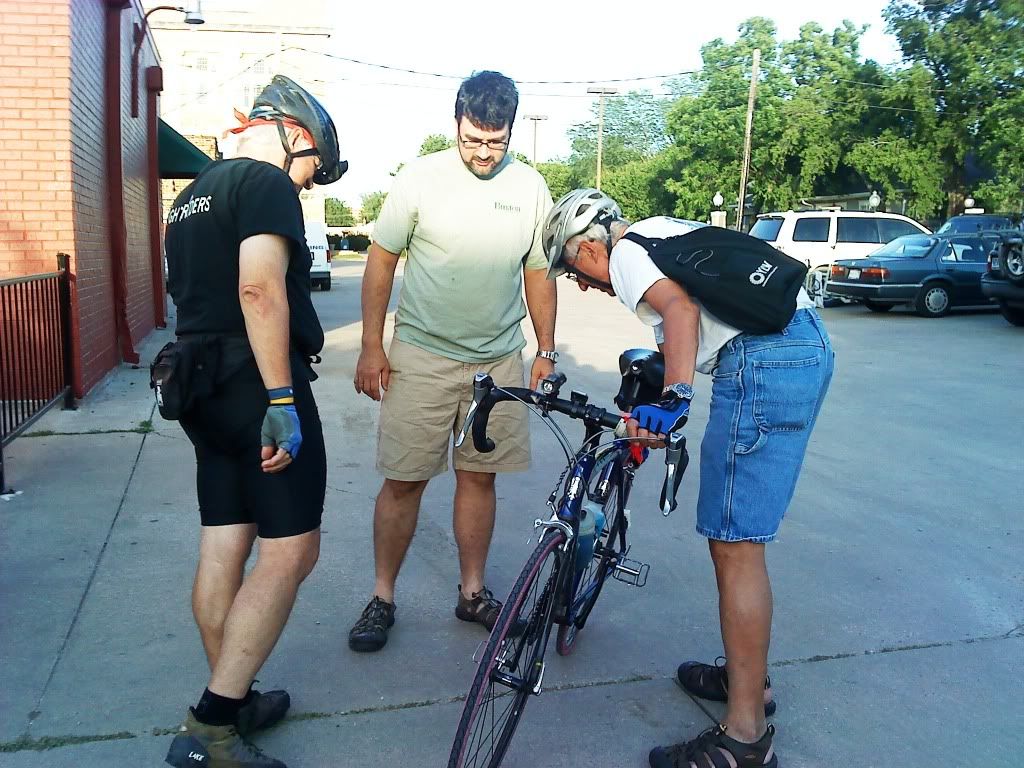 And off we went, up East Belknap Street to Pho Hung.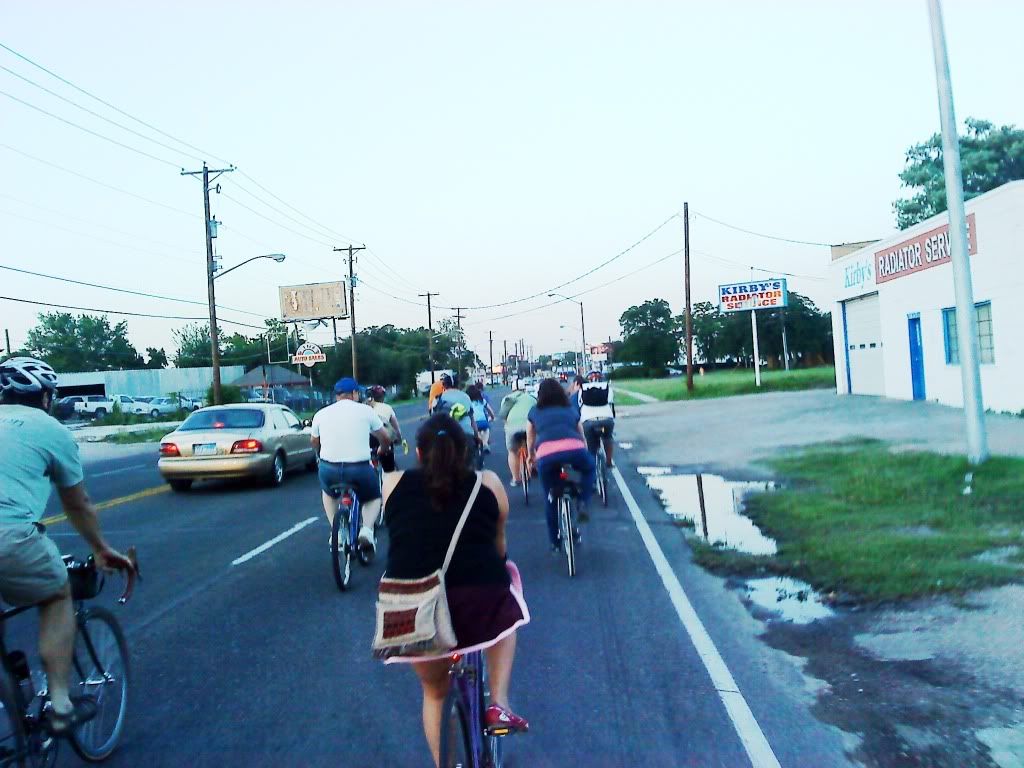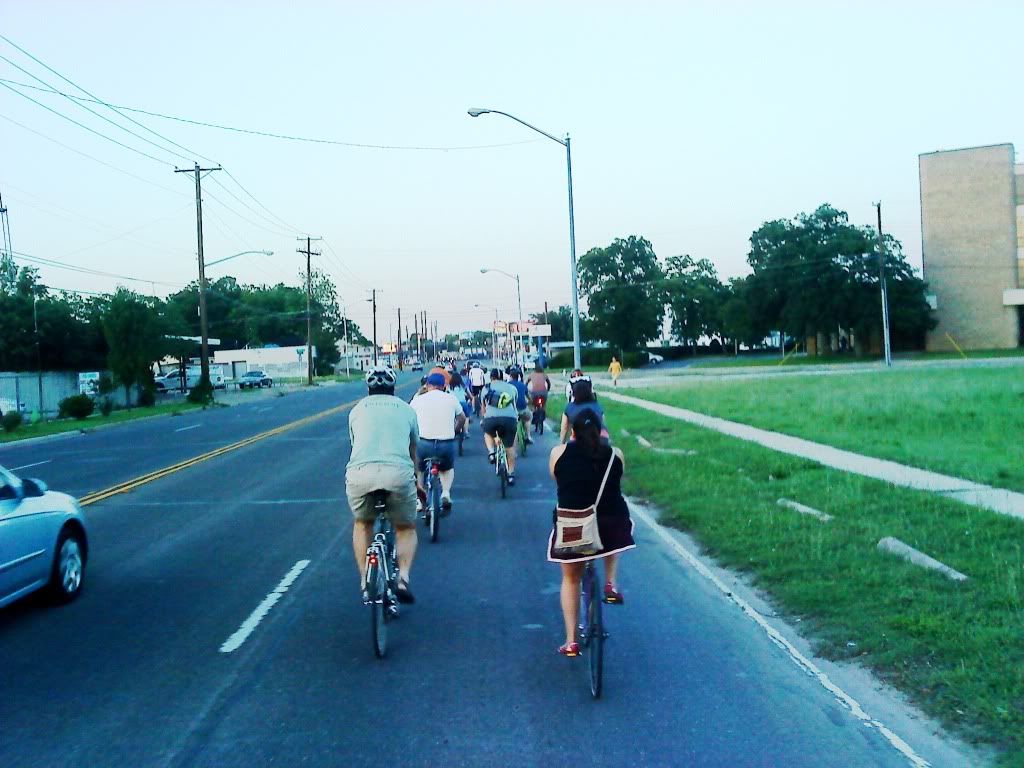 The food was great, the company good, the beer brought in from outside (since it is a BYO place), and the Mavericks game was on the TV.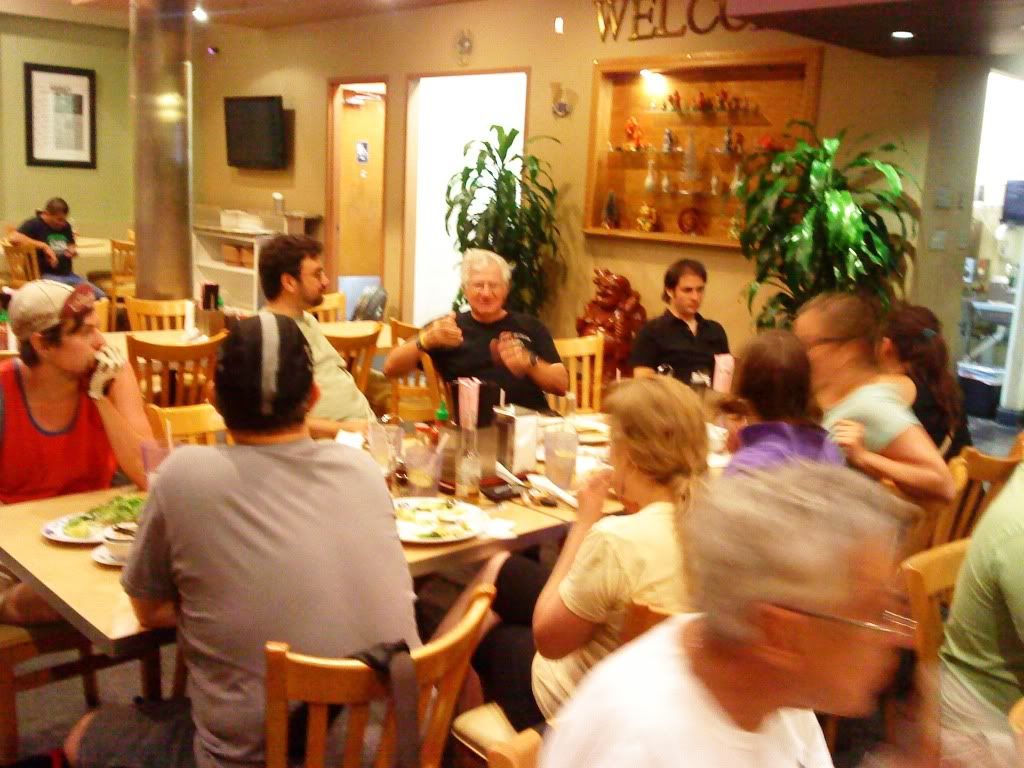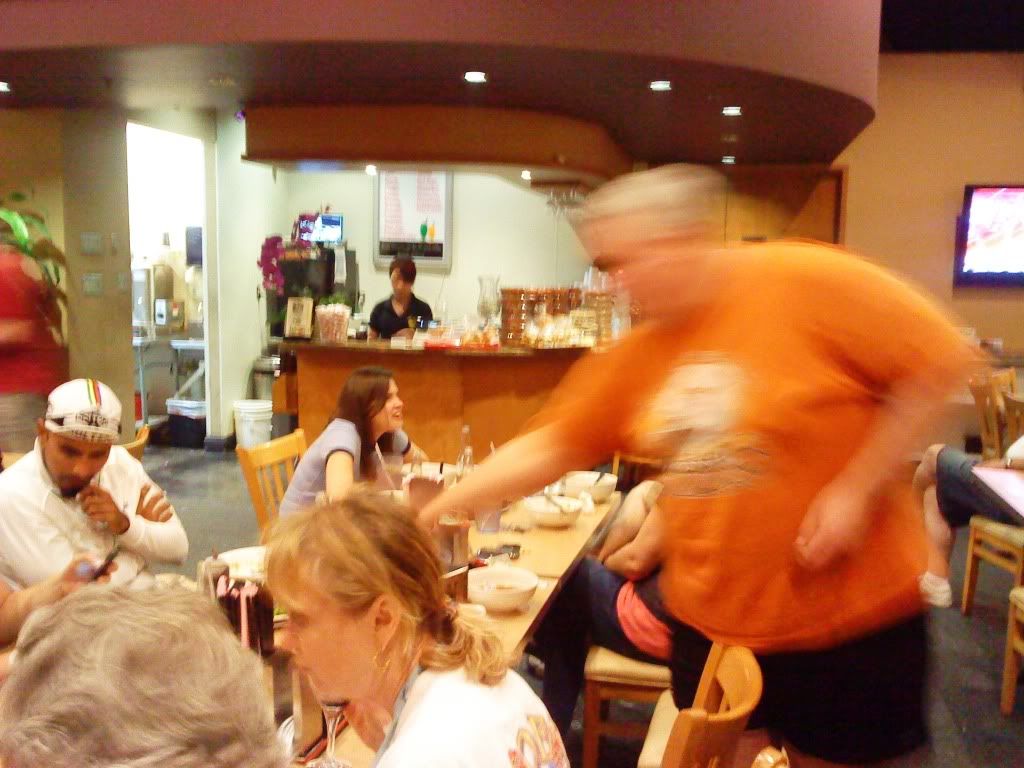 We rode back toward downtown, happy and content.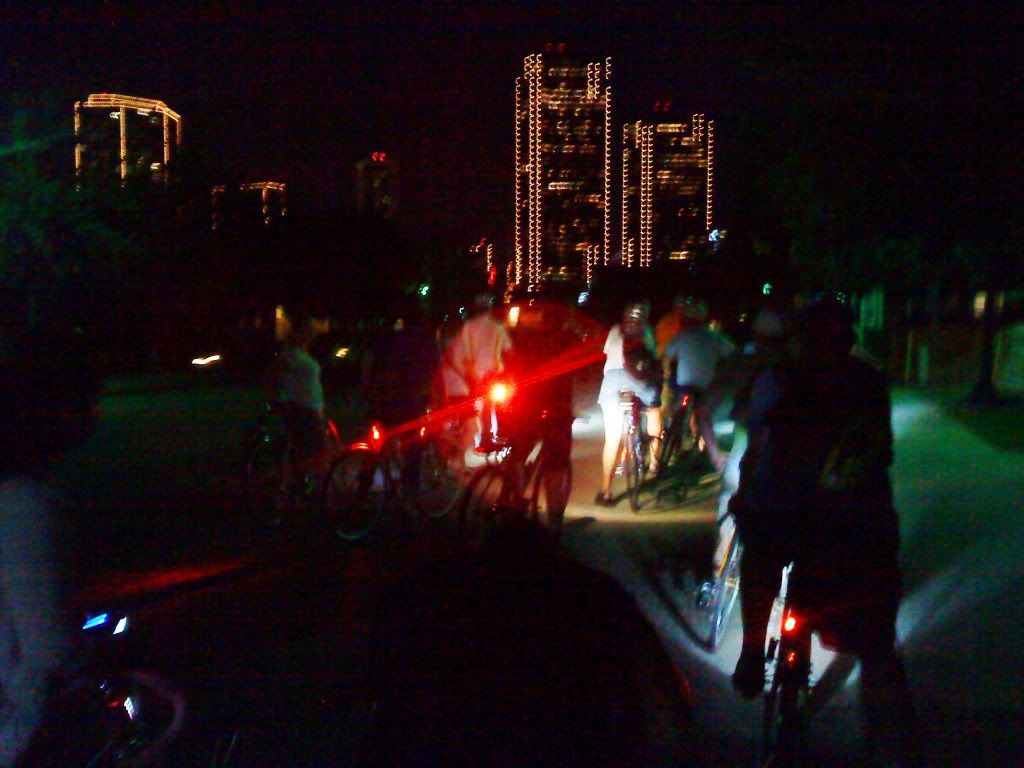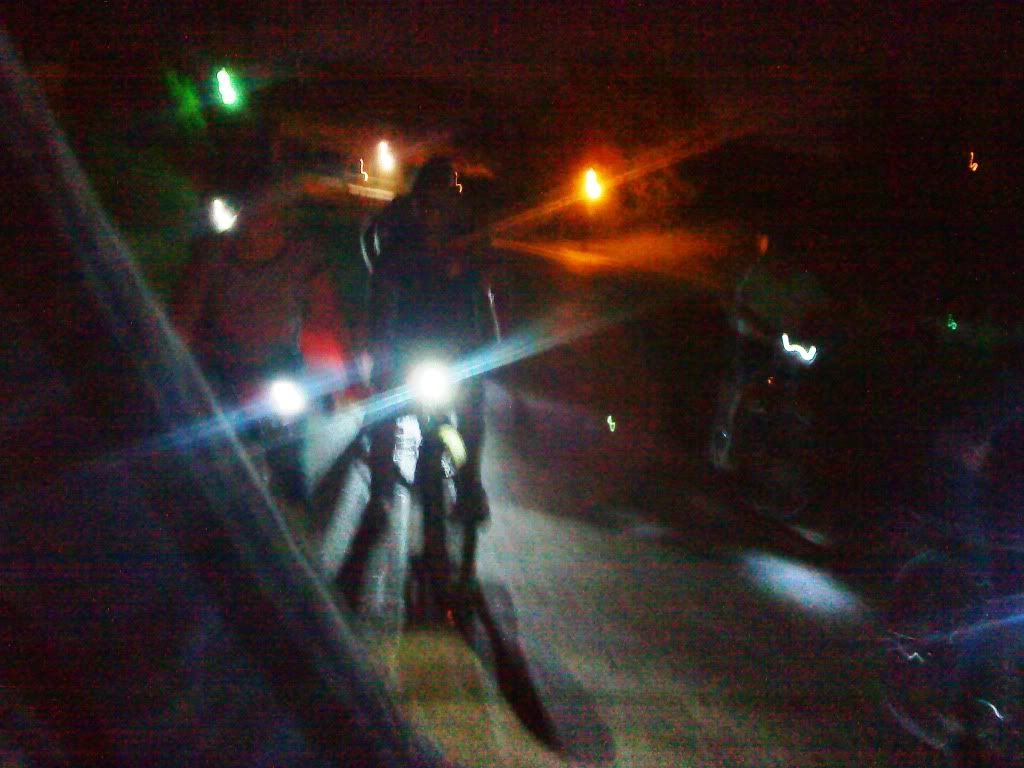 The Dallas Mavericks, by the way, were losing while we ate. As our group passed by the very packed Fox & Hound downtown, the place went nuts with cheers- the Mavs took the lead for the first time all night.
We traveled on and I decided to stop for a quick one with Larry, Jay & Scott, at the T&P Tavern. As we came in, the Mavs were just wrapping up their win over the Oklahoma City Thunder to win the NBA Western Conference title; they are on their way to the finals!
During the day, the wind swung around and by the time I rode south toward home, there was a moderate tailwind out of the north. I pushed it a little, listening to the hum of the tires on smooth pavement while the wind ran with me. I think I got home in record time but felt very relaxed when I got there; it was a very zen-like ride.
For the day I had over 50 miles on the bike.