I had Friday off and decided to keep it a car-free Friday even though I had several errands to run. So I set out through the neighborhood. The weather was perfect. No, really. PERFECT. It was perhaps 60 or 65 and almost no wind. I was able to ride in shorts and a short sleeve shirt. Tooling around on my single speed, I didn't even really break a sweat.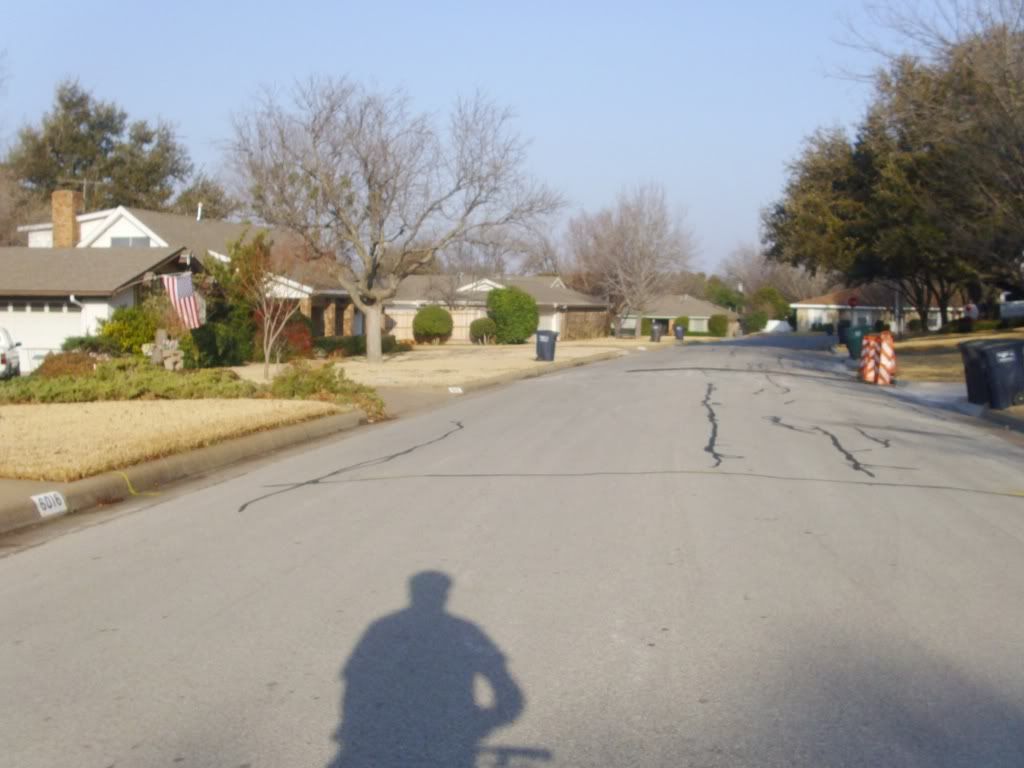 Hello to my adoring fans.
I came out at the south end of the Wedgwood neighborhood onto Wedgwood Drive. This is kind of an unusual situation- Wedgwood, a local neighborhood street, runs right alongside Granbury Road, a 45 mph multi-lane highway. So in the picture below, I'm safe on the side street while highway traffic buzzes past on the other side of a median.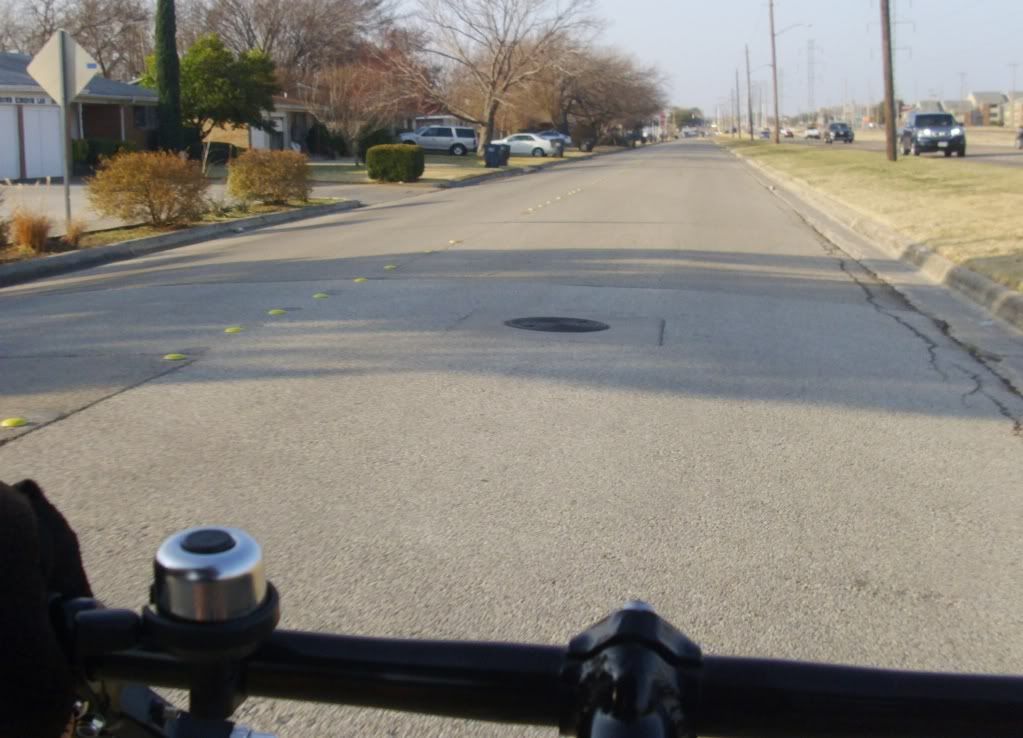 As I approach Hulen Street, though, Wedgwood dumps into Granbury, so I have to jockey with the traffic.
I planned to stay in the traffic lane when I turned right onto Hulen Street. But I got caught at the traffic light and looked around. I wimped out- I noticed a sidewalk and jumped on it.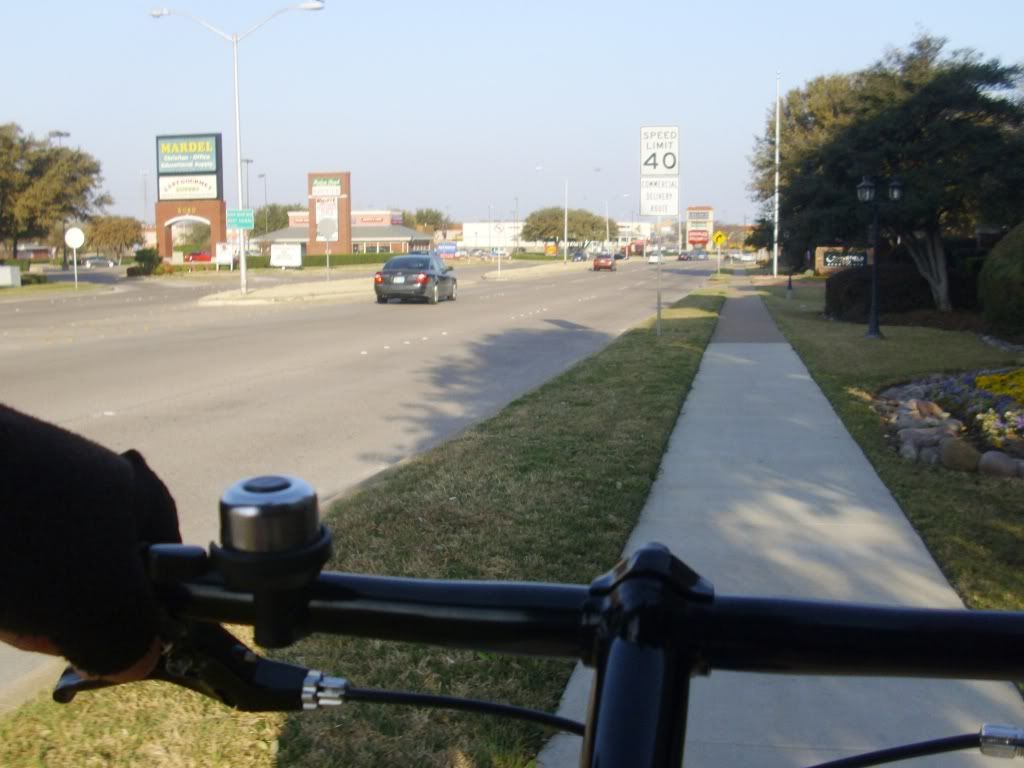 The
credit union
was just up ahead so I just followed the sidewalk.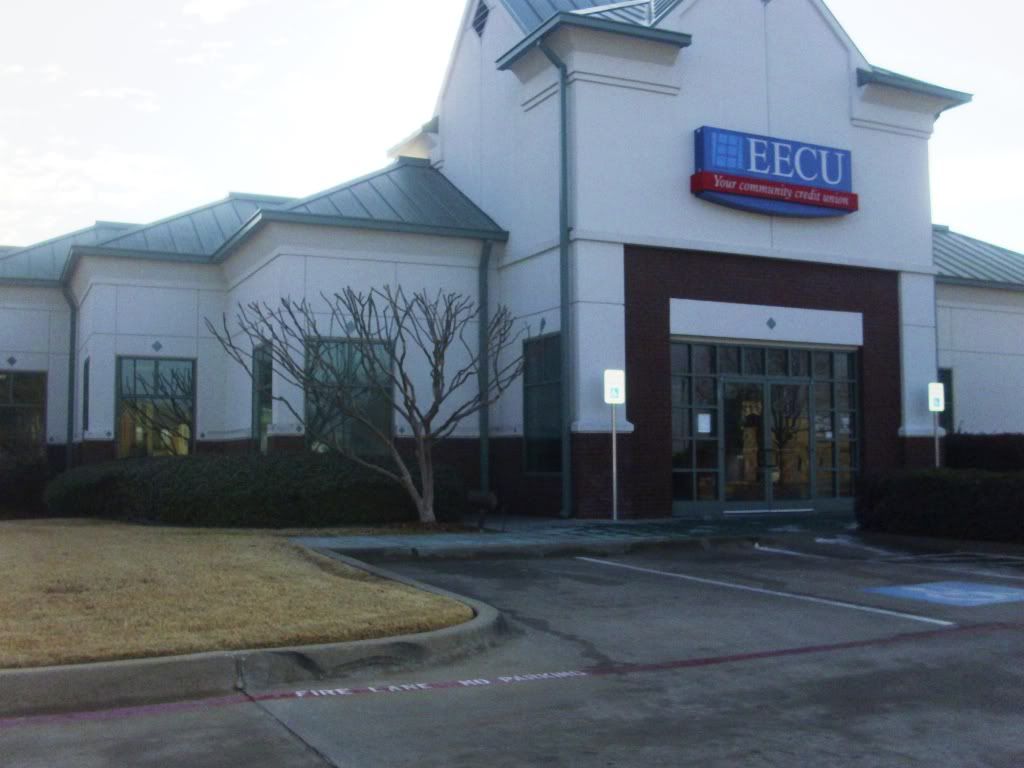 Now here's a poser: I know we had a lot of ice a little over a week ago, but temps have been mild pretty much all week. So why was there still ice on the sidewalk?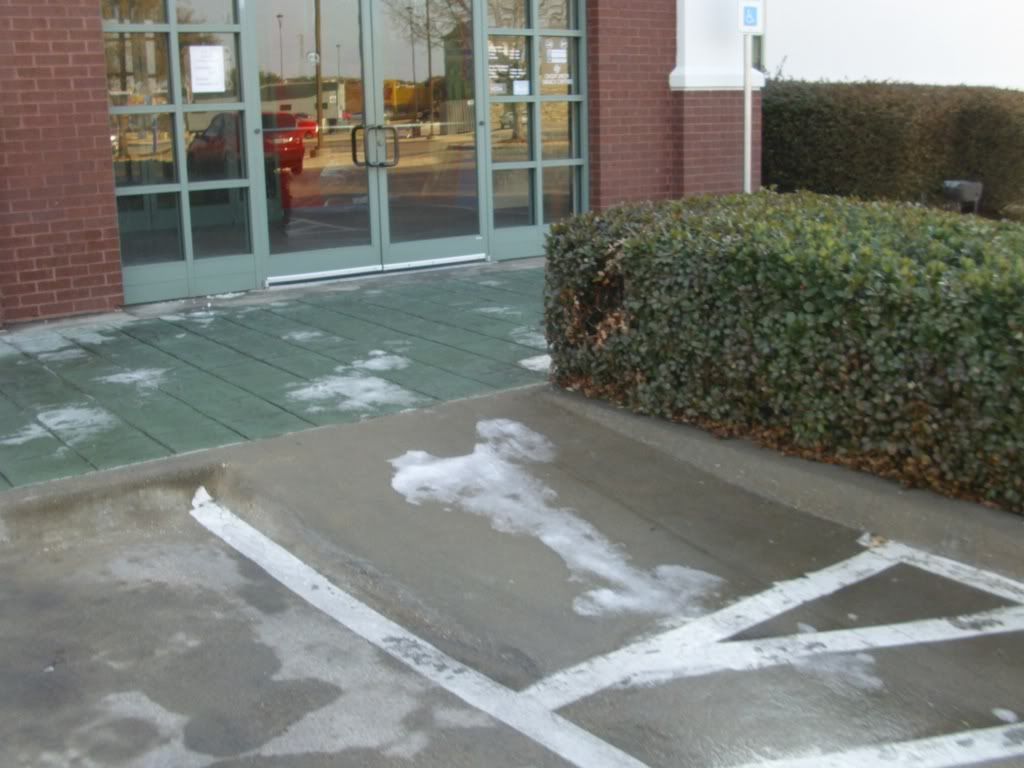 I looked at my cell phone... 8:50...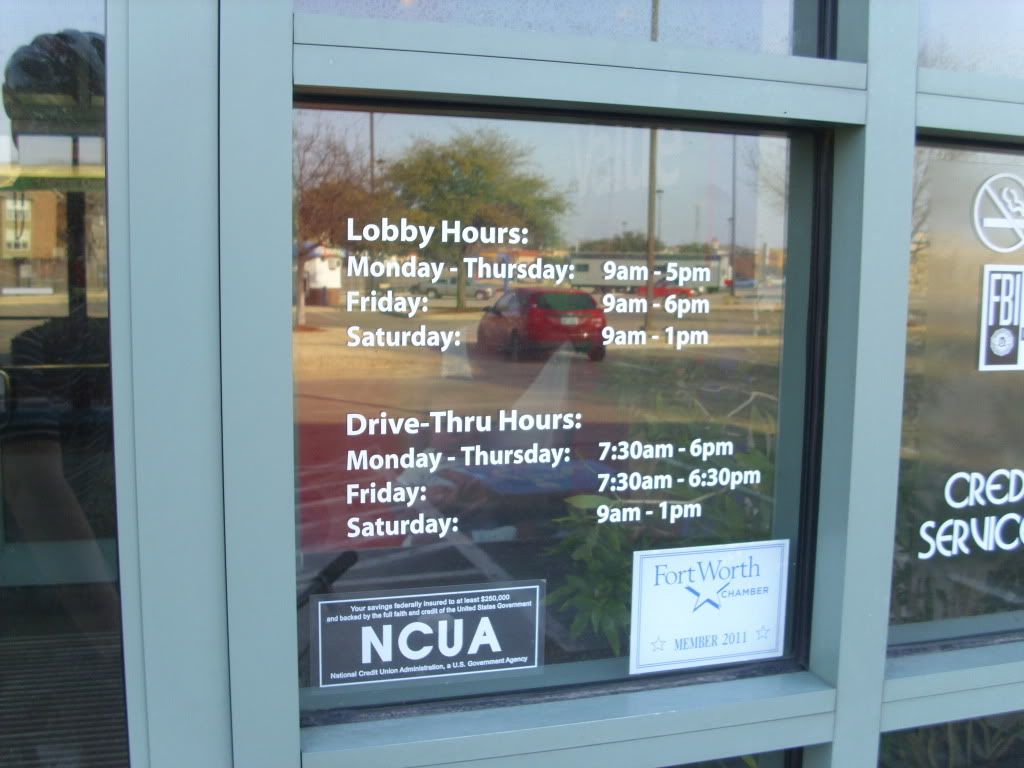 I guess it's the drive-through for me.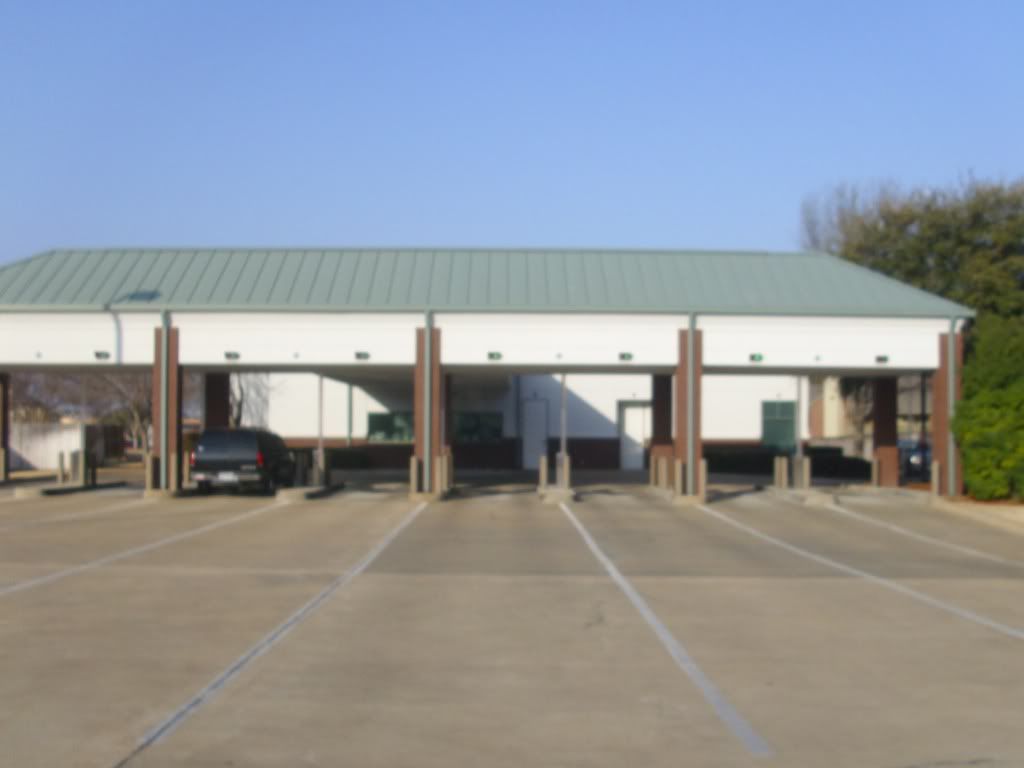 Next stop was the
eye doctor
. There are no pics of the ride down to that stop because I was actually out in the traffic lane with the big boys.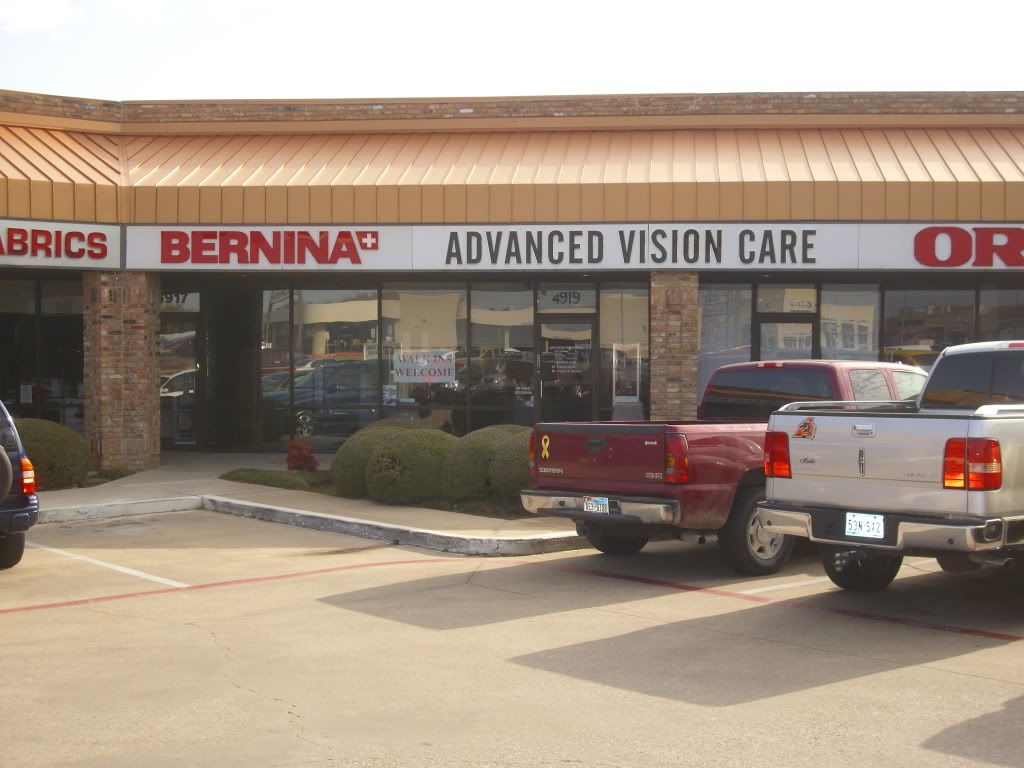 Having taken care of my eyes, my next stop was at the LBS to exchange a part I'd picked up on the way home earlier in the week. It was a shifter cable, but it was a little too short for the way I wanted to use it. I ended up having to buy one for a tandem bike! Anyway, since City Cyclist closed,
Bicycles, Inc.
is the closest one to my house.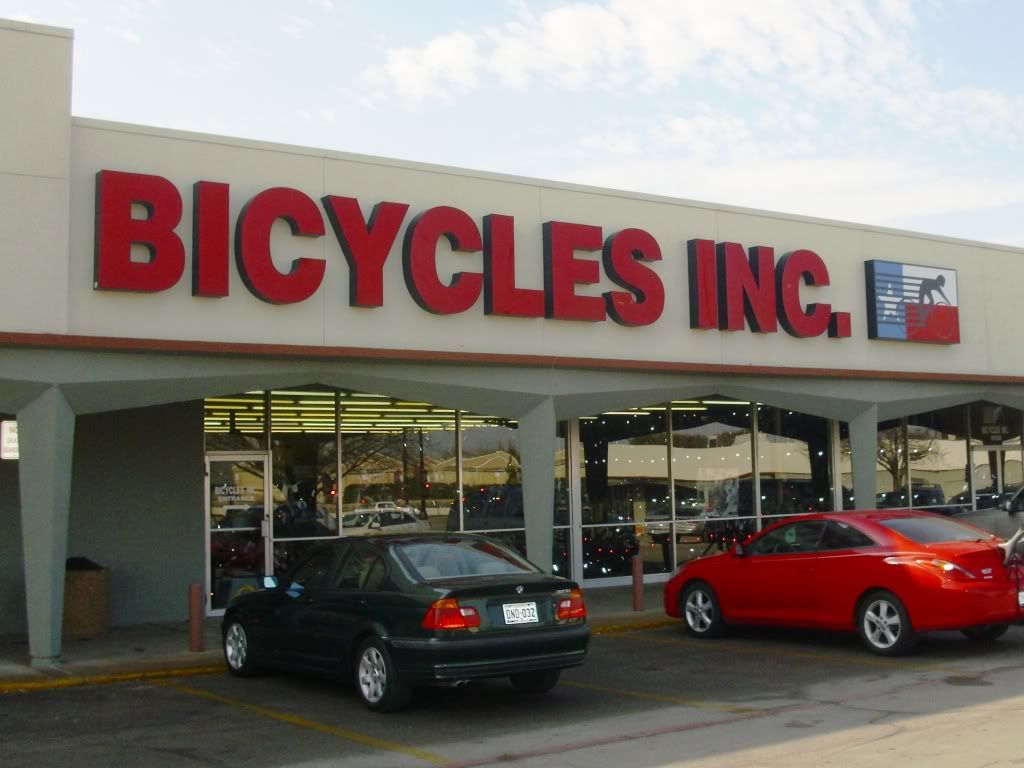 Guess what? I got there at 9:50 and the don't open till 10.
I must be traveling too fast on the bike. Bicycles, Inc. is a good shop. Unlike City Cyclist and nowadays, Trinity Bicycles, it's not exactly a place to hang out. They are very professional and do good work, though.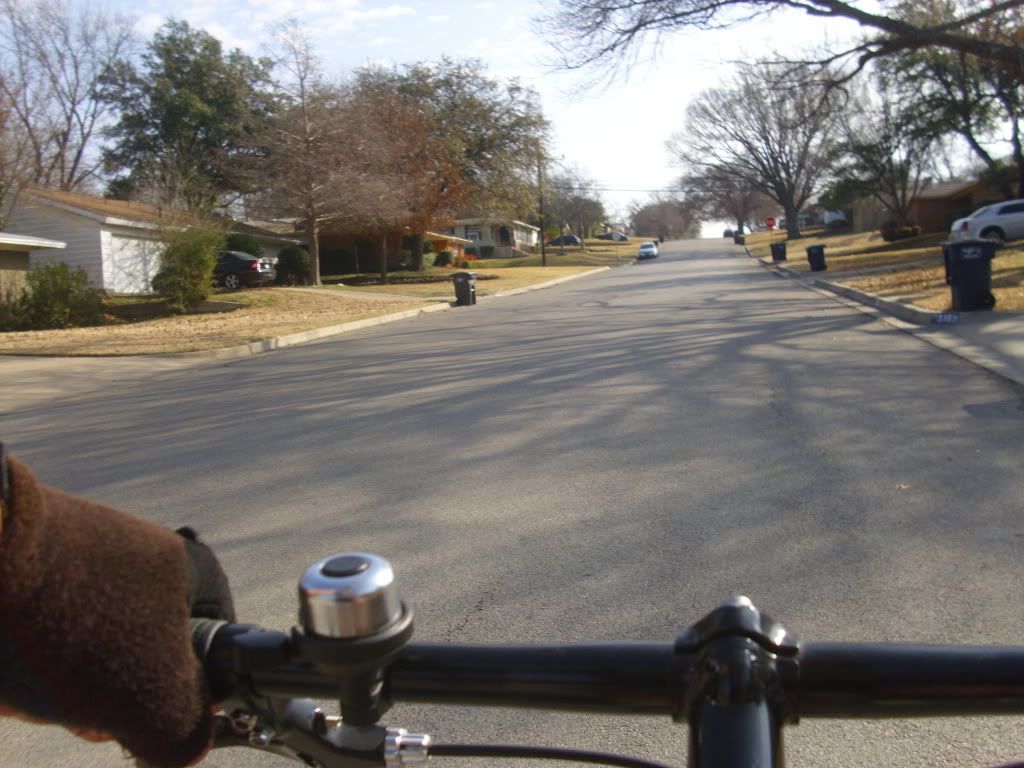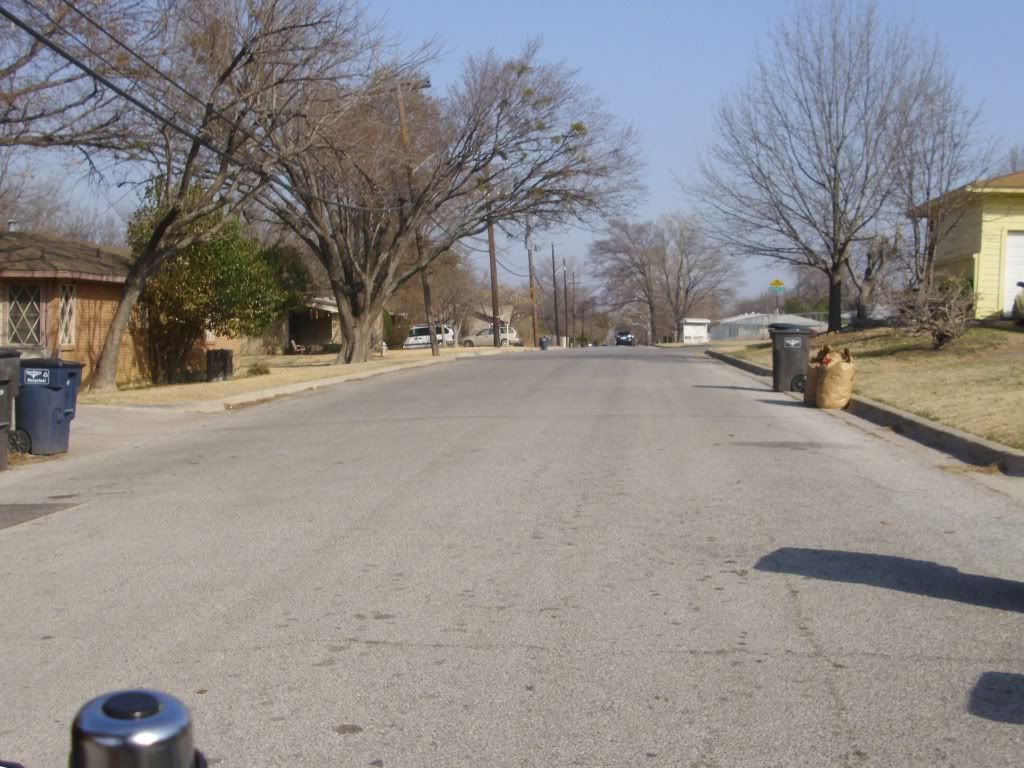 The four pictures above are a real good illustration of why Fort Worth is a great city for cycling. Sure, there are few bike lanes and paths, but you can cut through near-deserted neighborhood streets to get where you want to go. I was able to cut through the South Hills area, then Westcliff, Ryan Place, and finally got to Fairmount where my next stop was, to pick up some coffee. I had to pop out of the residential areas for just a few blocks.
I love riding through Fairmount; the homes are old and beautiful. I hope to move there eventually.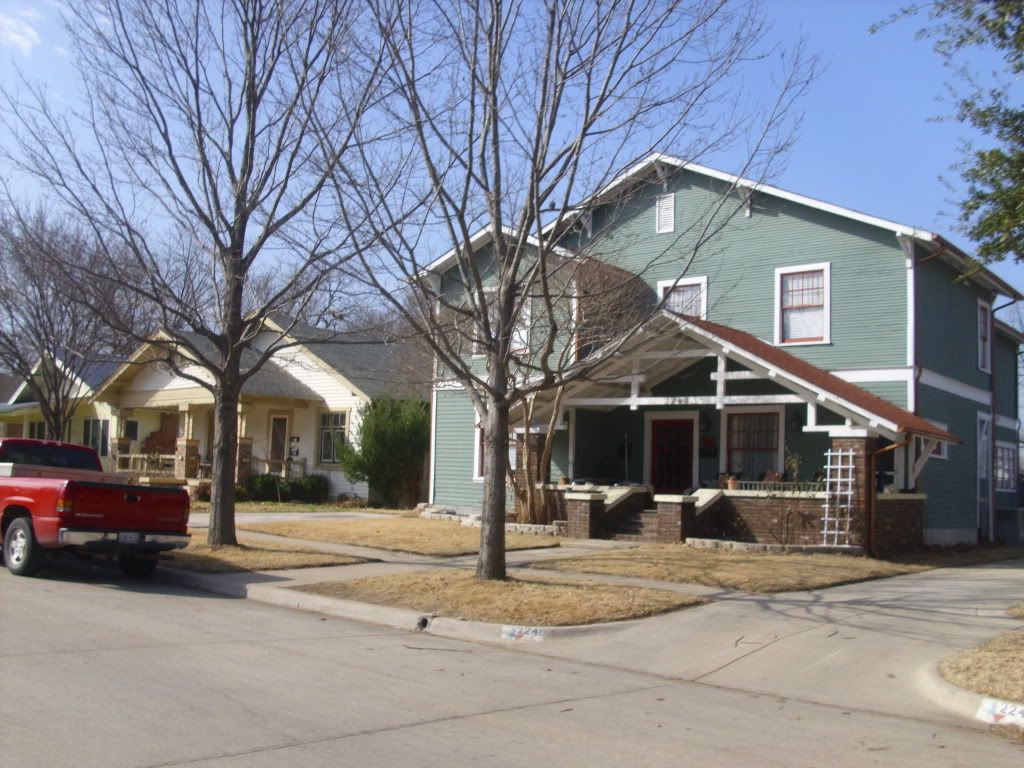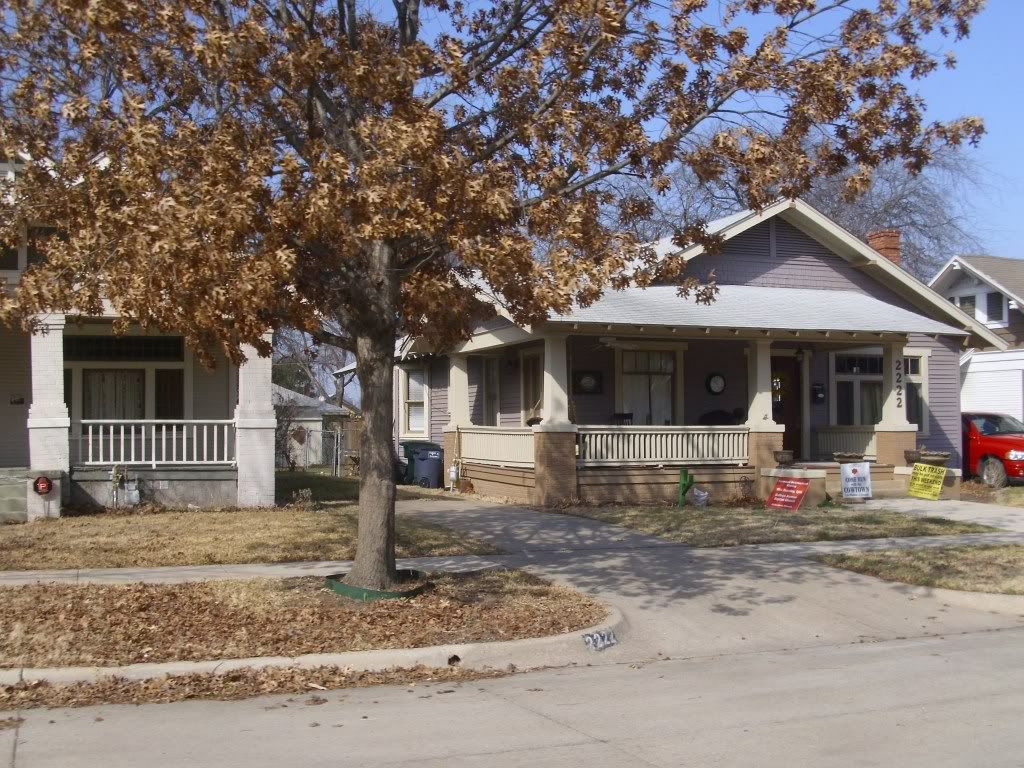 Finally, my
Locally Roasted
coffee source.
What? You don't see it?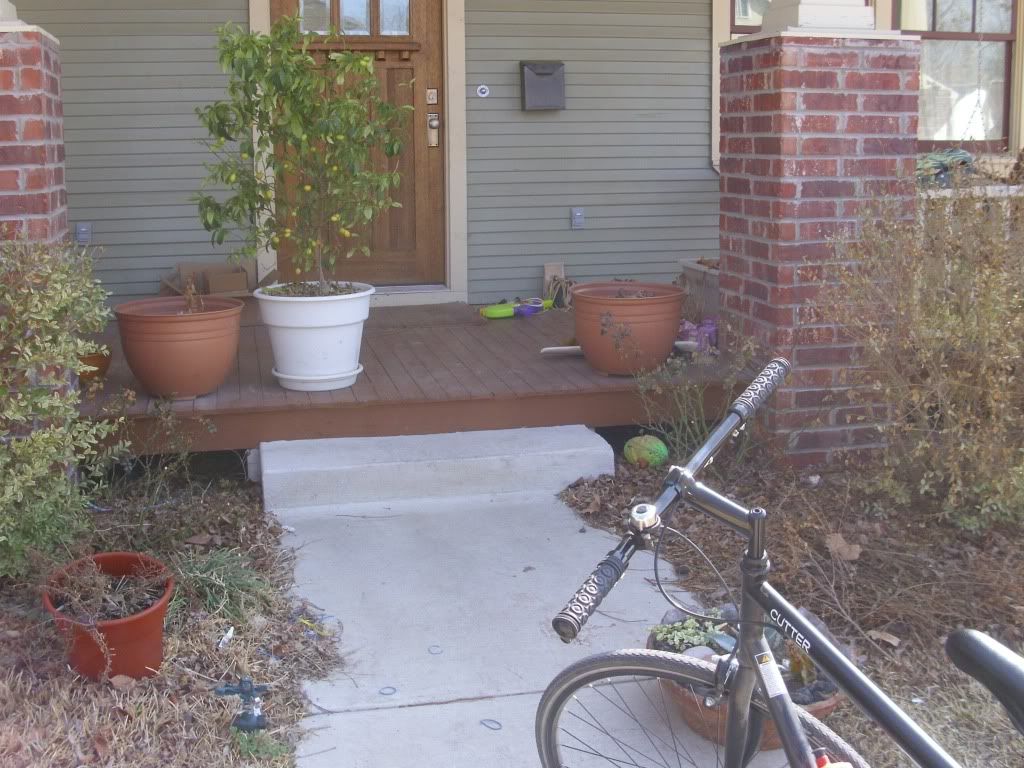 There it is, behind the potted plant on the front porch. I had already paid for the coffee online so he left it out for me to pick up.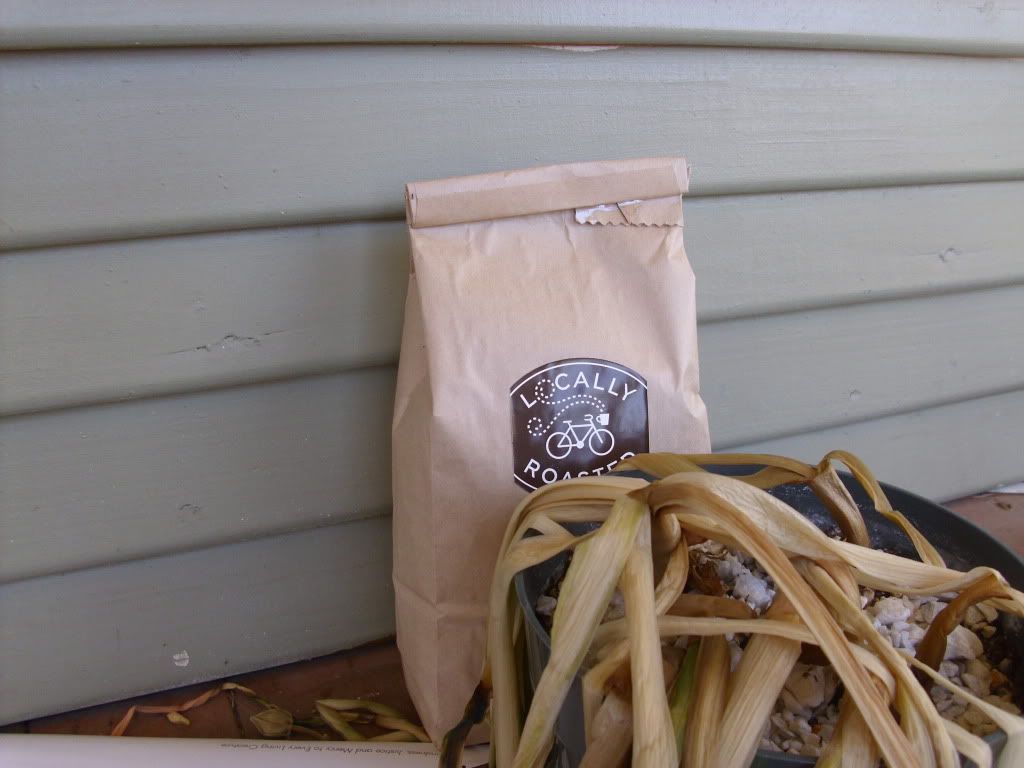 I've been riding all morning and haven't breakfast yet. Where to eat?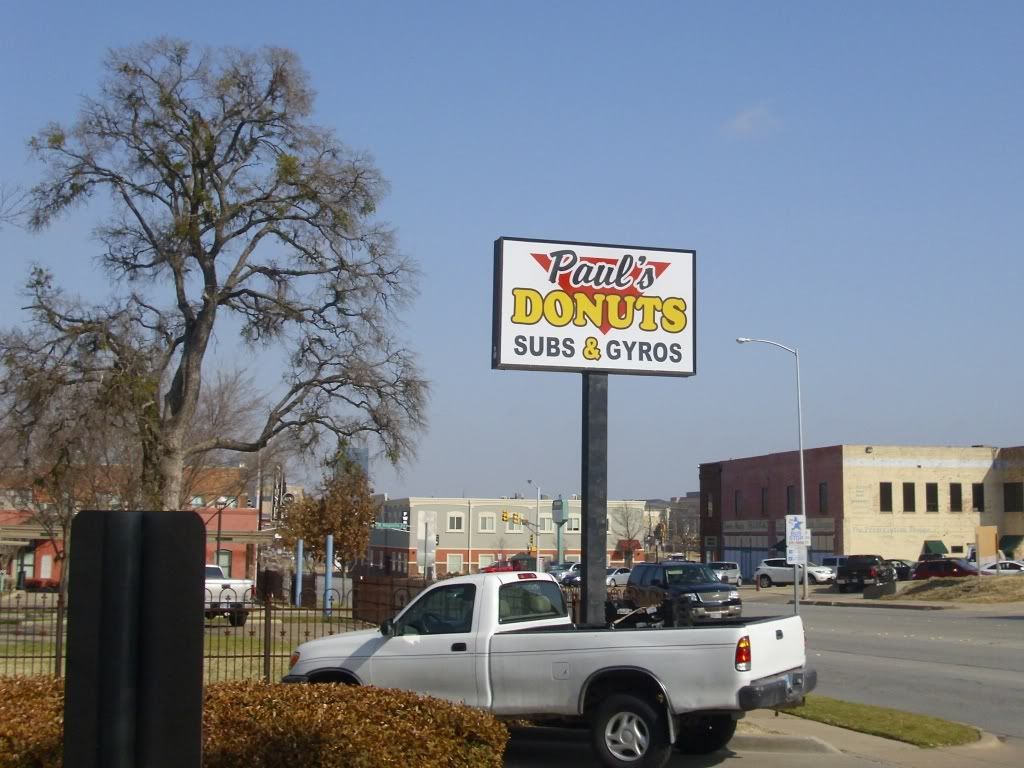 I know!
Paul's Donuts
!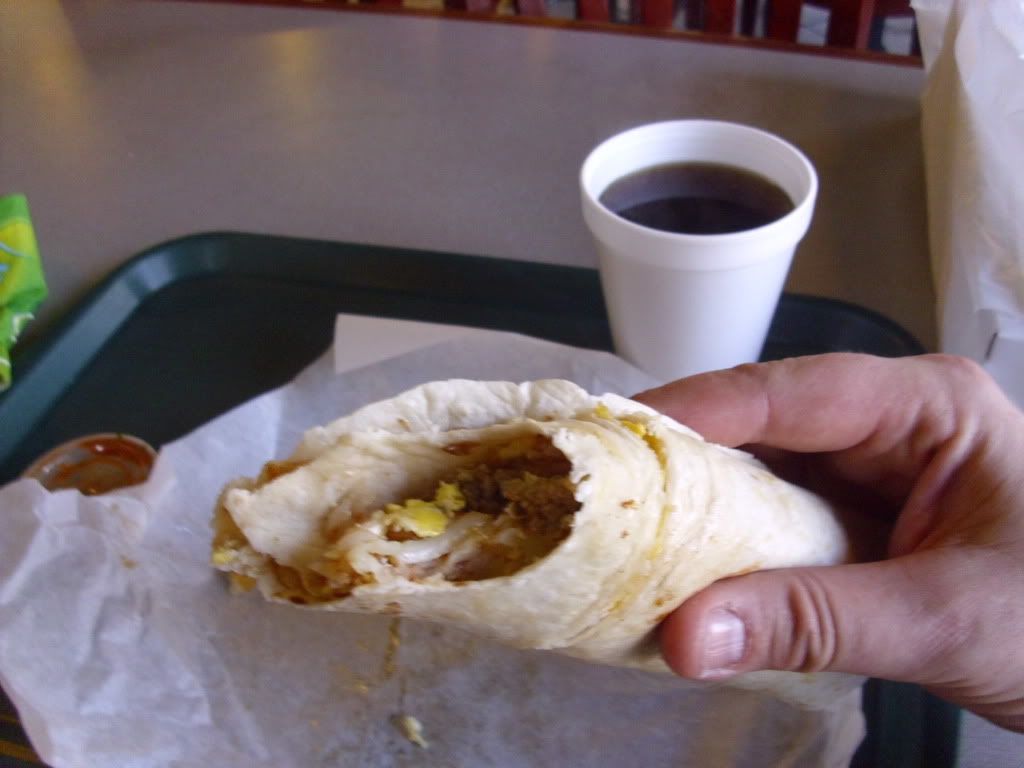 I was pretty close to
Trinity Bicycles
so I stopped in to say hi.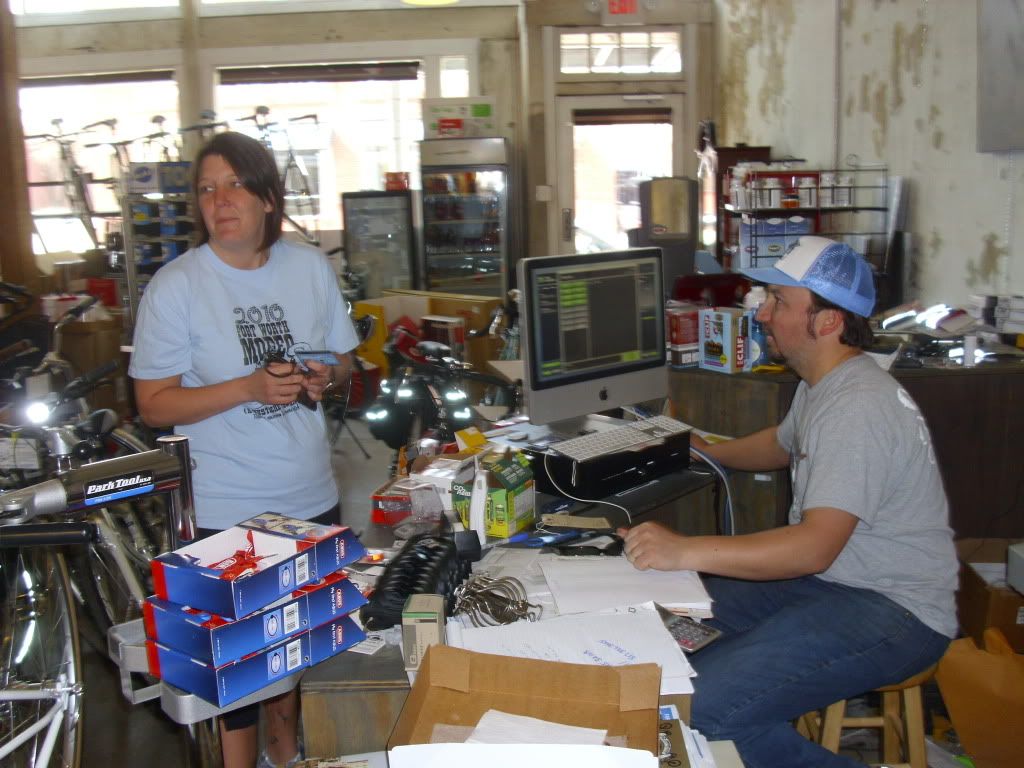 Hi, Nelson!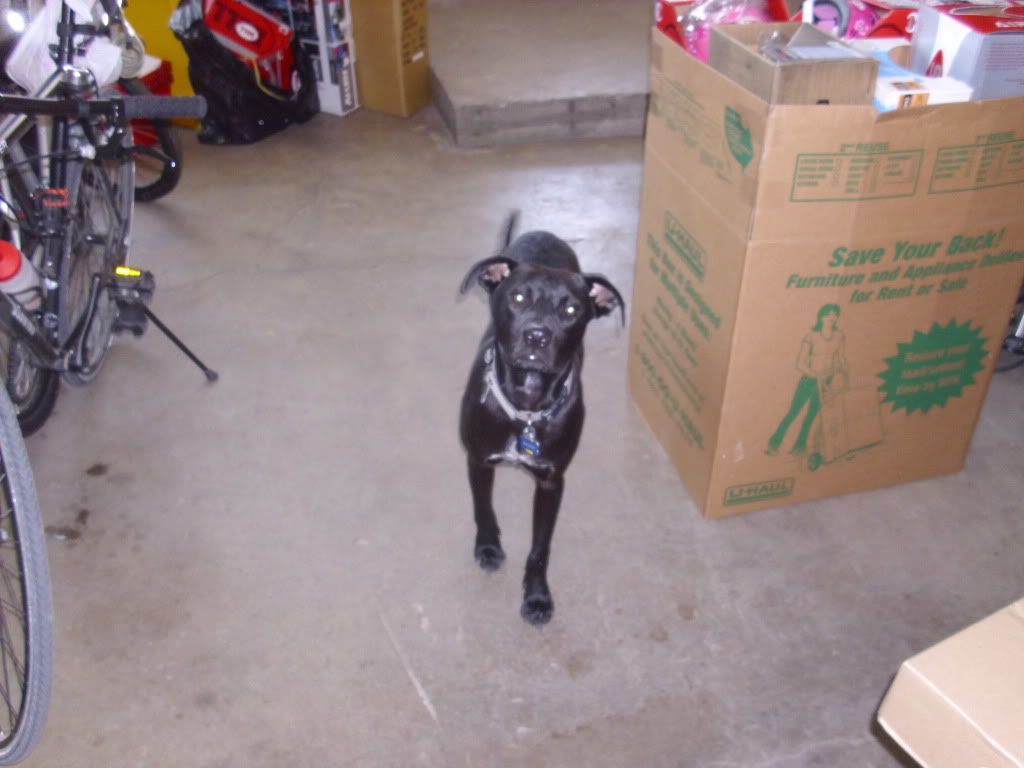 Time to head for home. I slowly rolled down Magnolia...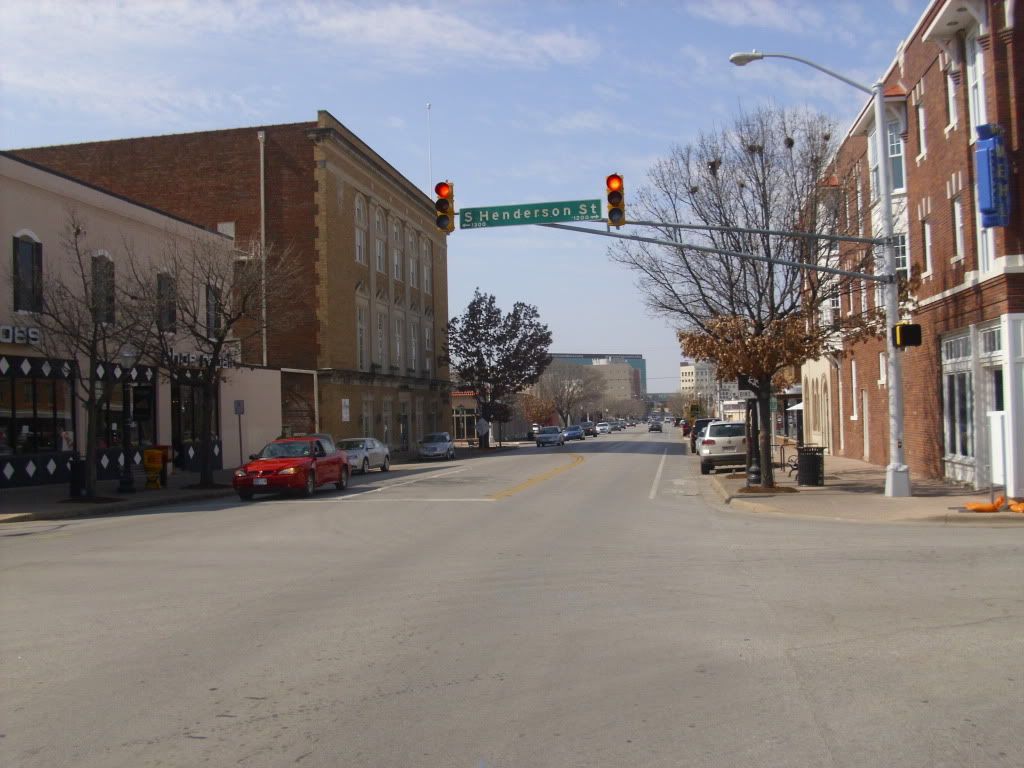 ...and noticed a few interesting things, like this license plate:
The new
Avoca Coffee
shop should be open within a month.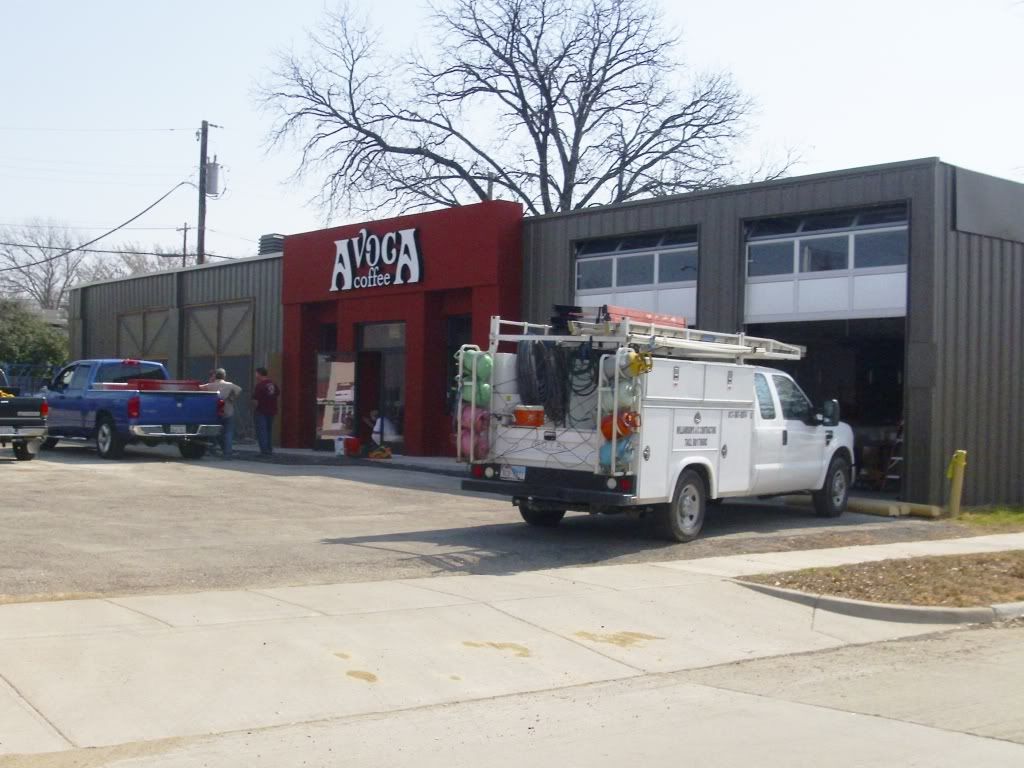 So I rode back through several southside neighborhoods and got home. By the afternoon it was starting to get a bit warm, so maybe the day wasn't quite perfect, but boy it was close.