One of the guys I ride with, Larry, celebrated his birthday this week with a birthday ride. He rode his age- 62 miles- and invited his cycling friends to ride with him. We met in the morning outside the T&P Tavern downtown.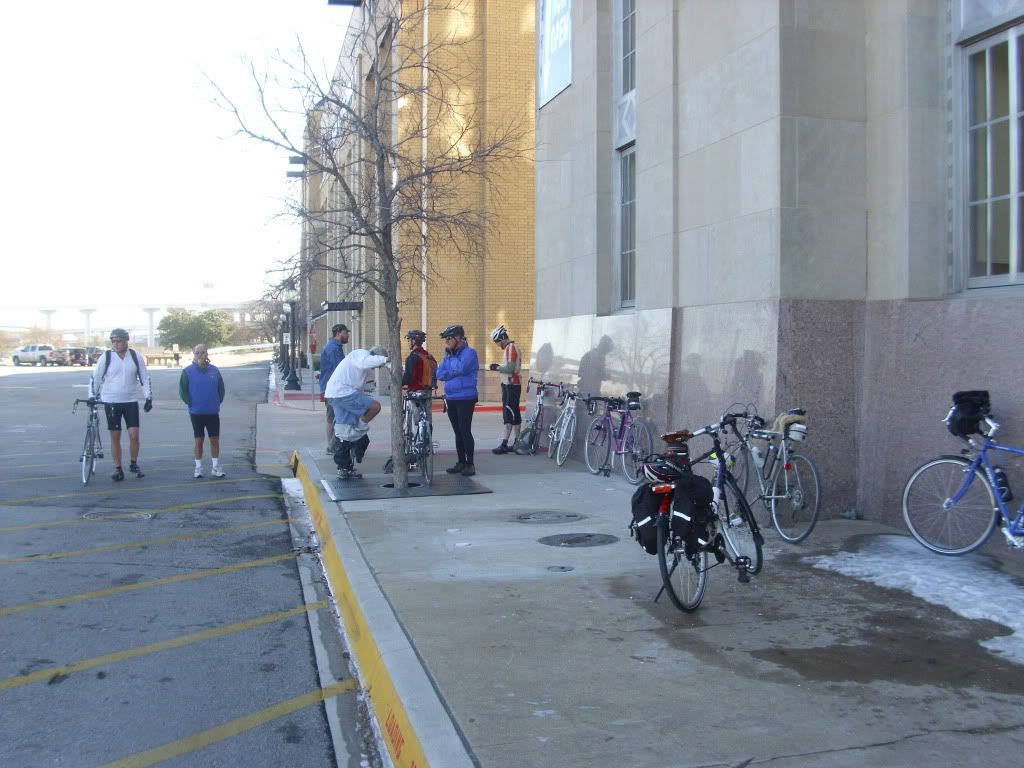 I was glad Myles from
Rat Trap Press
(in the blue jacket) was along for the ride. (You can read his account of the ride
here
.)
The streets are ours!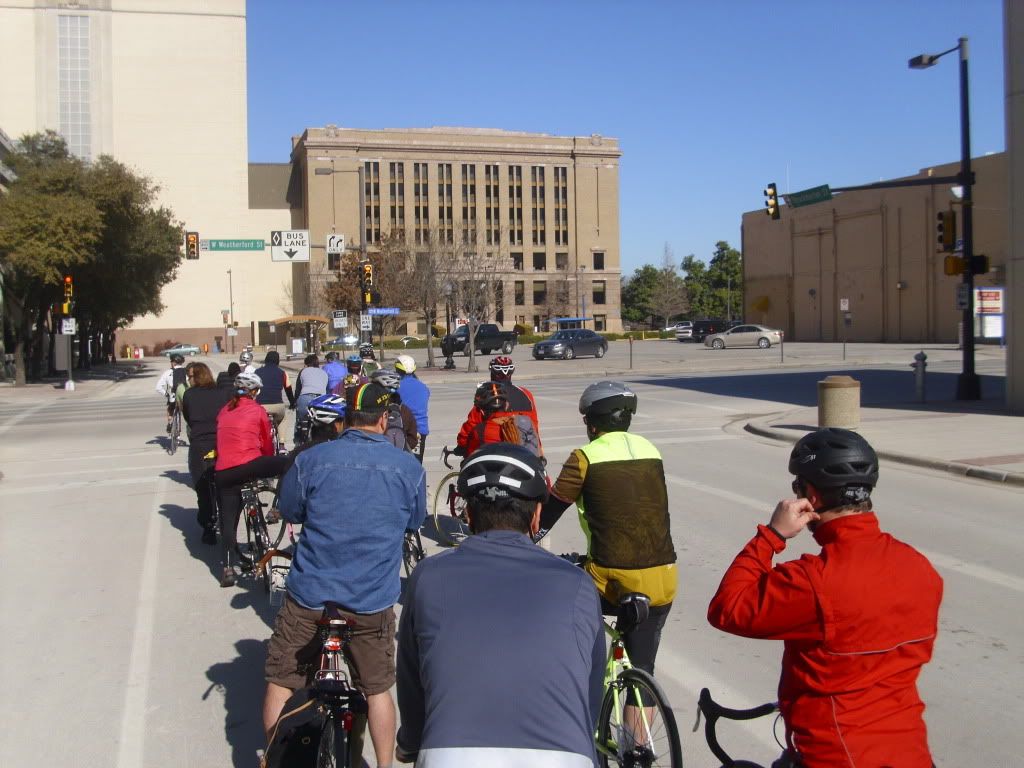 ...but we still obey the traffic lights. We went down Taylor Street to...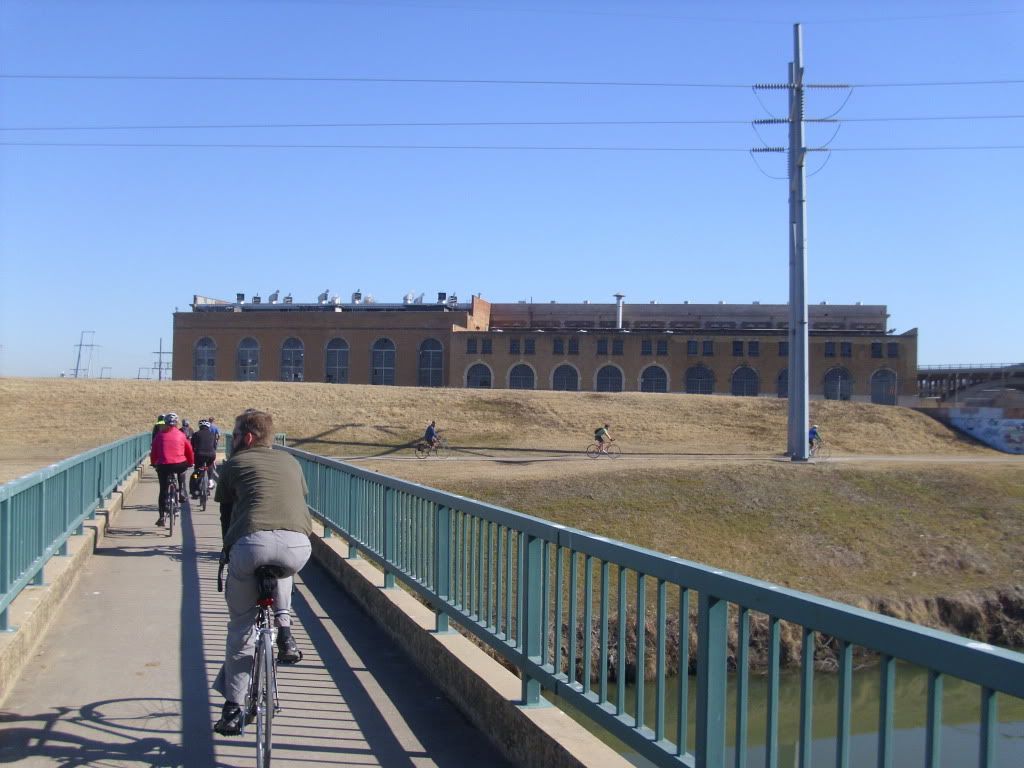 ...the Trinity Trail and the bridge over the river.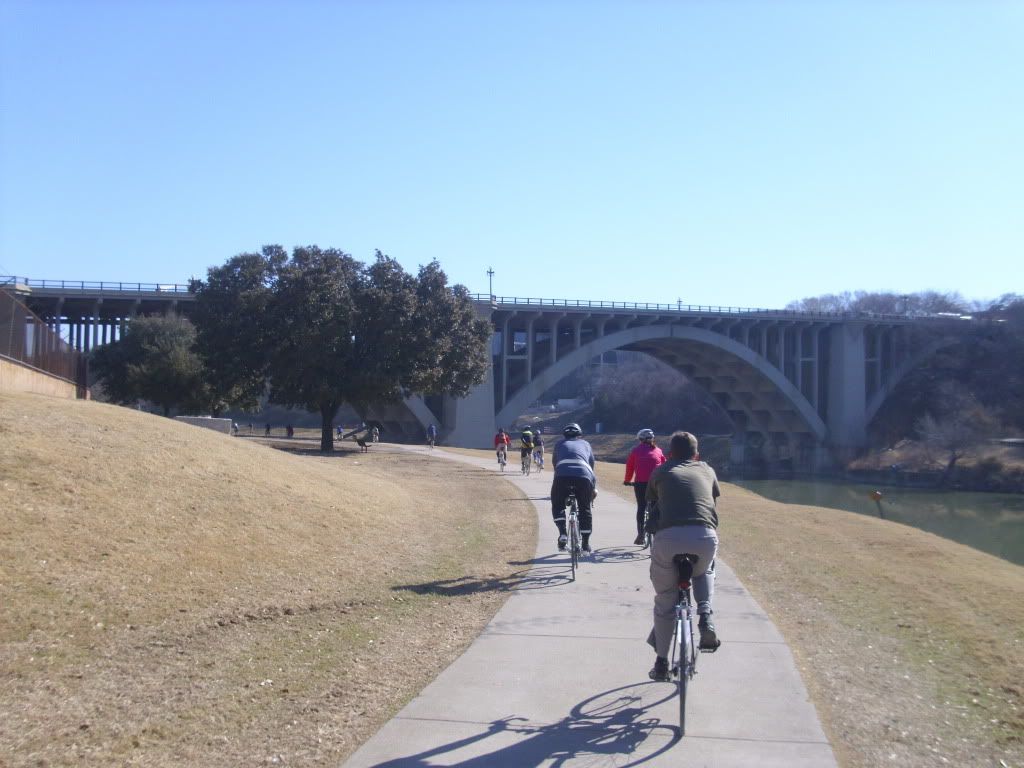 I love the Main Street bridge over the Trinity River.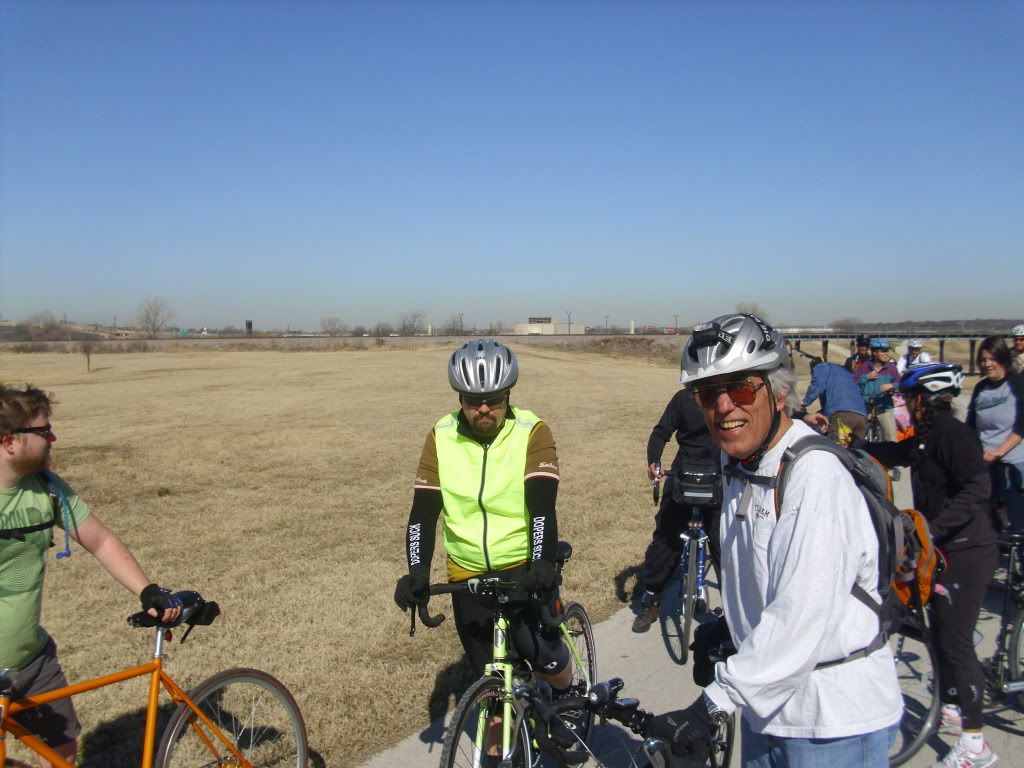 There's the birthday boy on the right. The one who always has a big smile.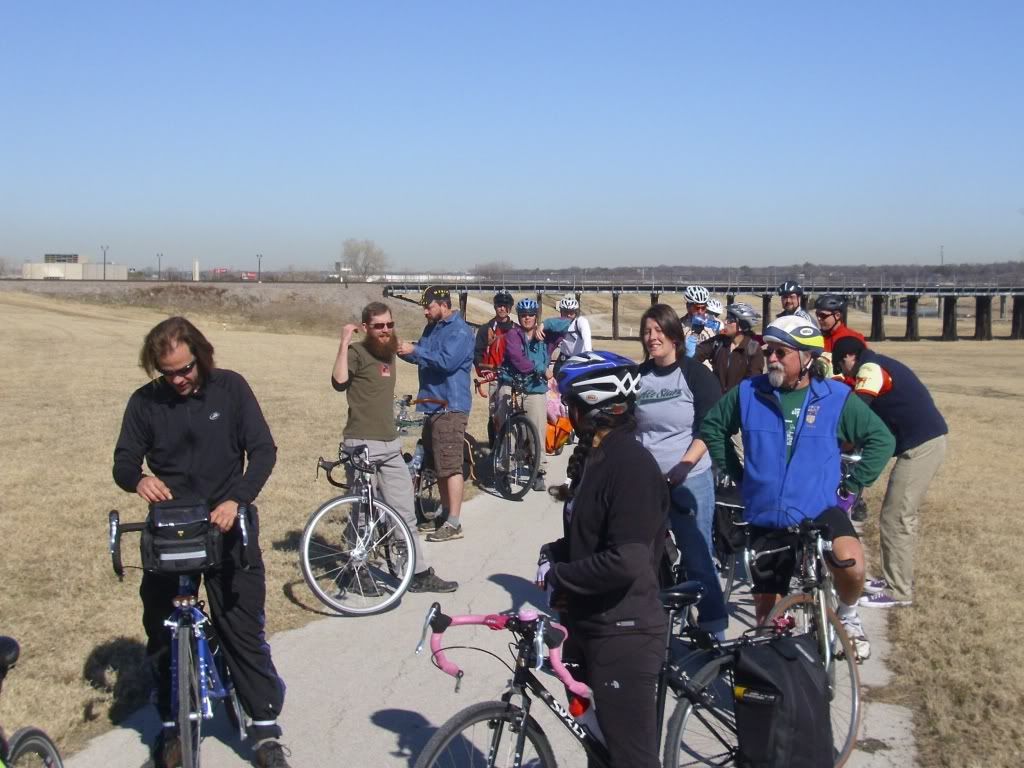 And the rest of the group. People joined and left the ride as we went along; there were about two dozen riders.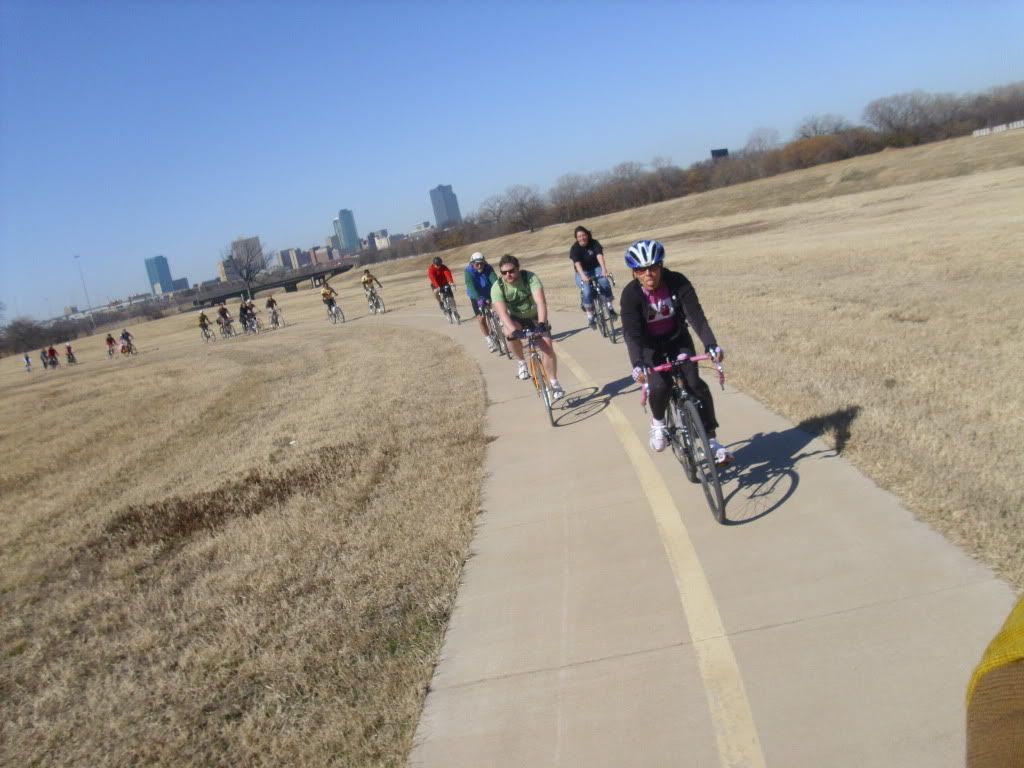 Over-the-shoulder shot. We followed the river to the east side of town. I'd never ridden over there before.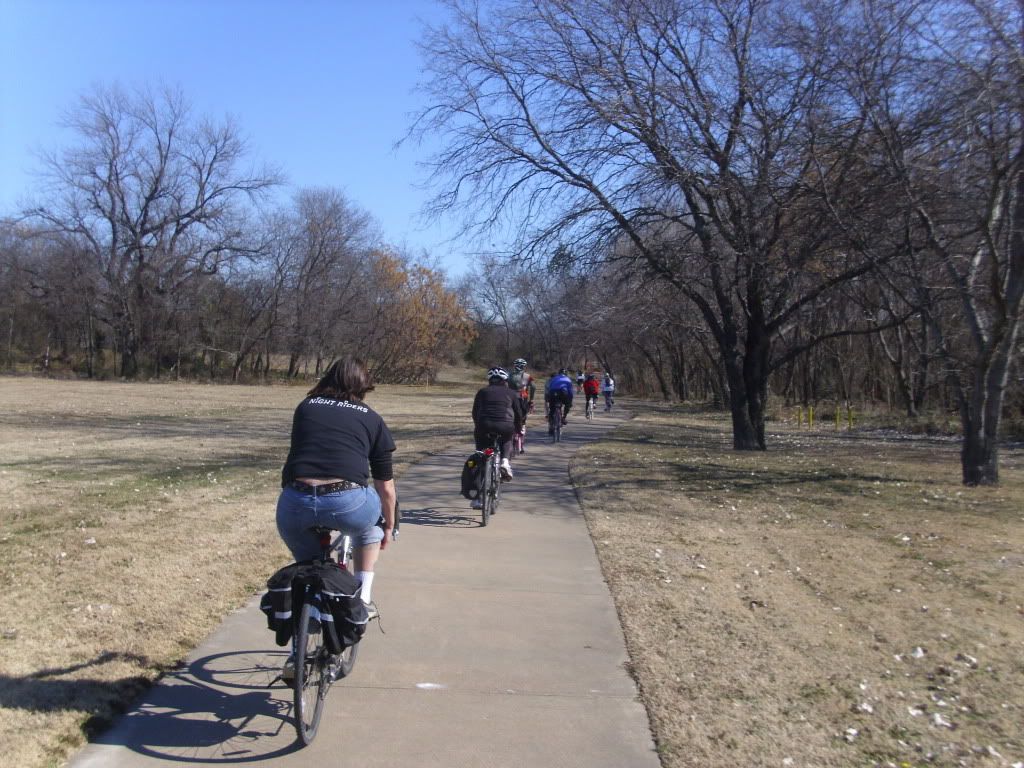 Approaching Gateway Park.
An obstacle! But nothing would hinder our ride. When we rode in we discovered the problem- there was some erosion of the river bank that brought it close to the trail. The trail was still intact, but I'm sure the city doesn't want anyone to carelessly fall in. Don't worry- we were very careful.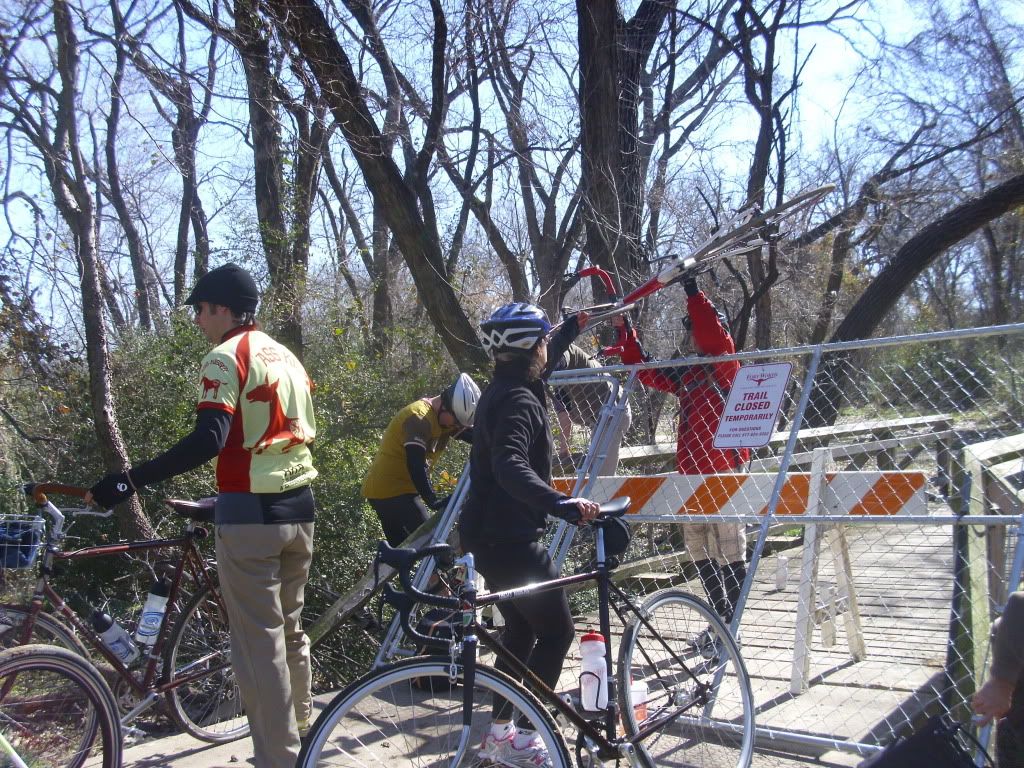 Crossing the barrier at the other side was a little more challenging, but we made it.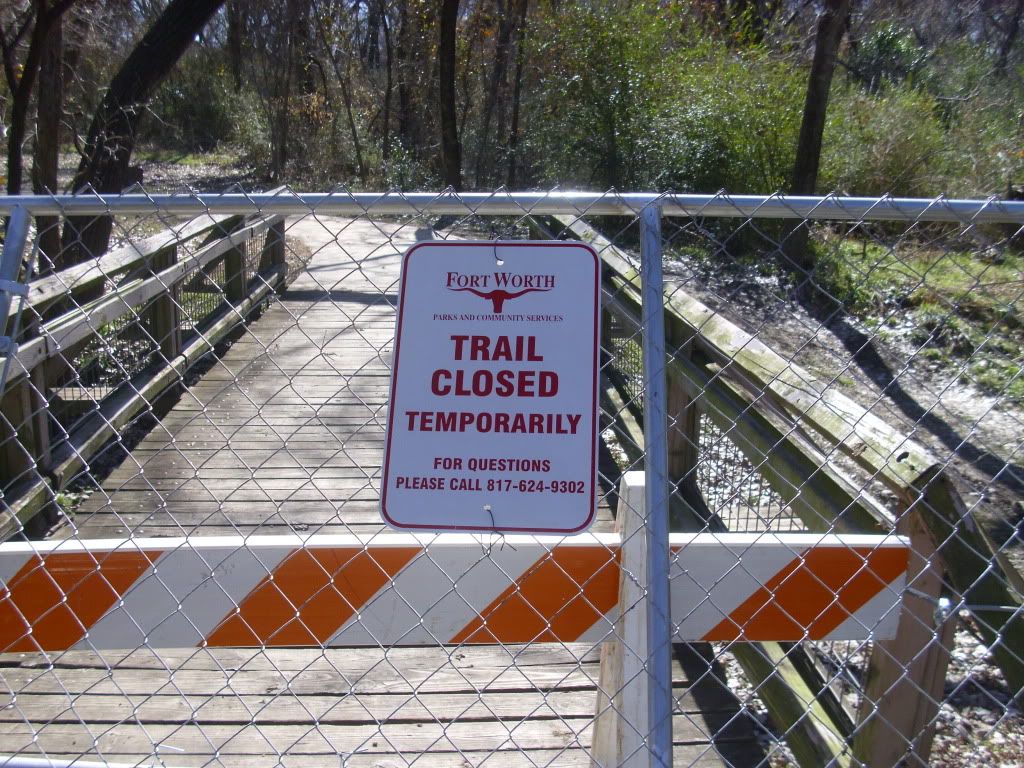 I hope they get the trail fixed soon!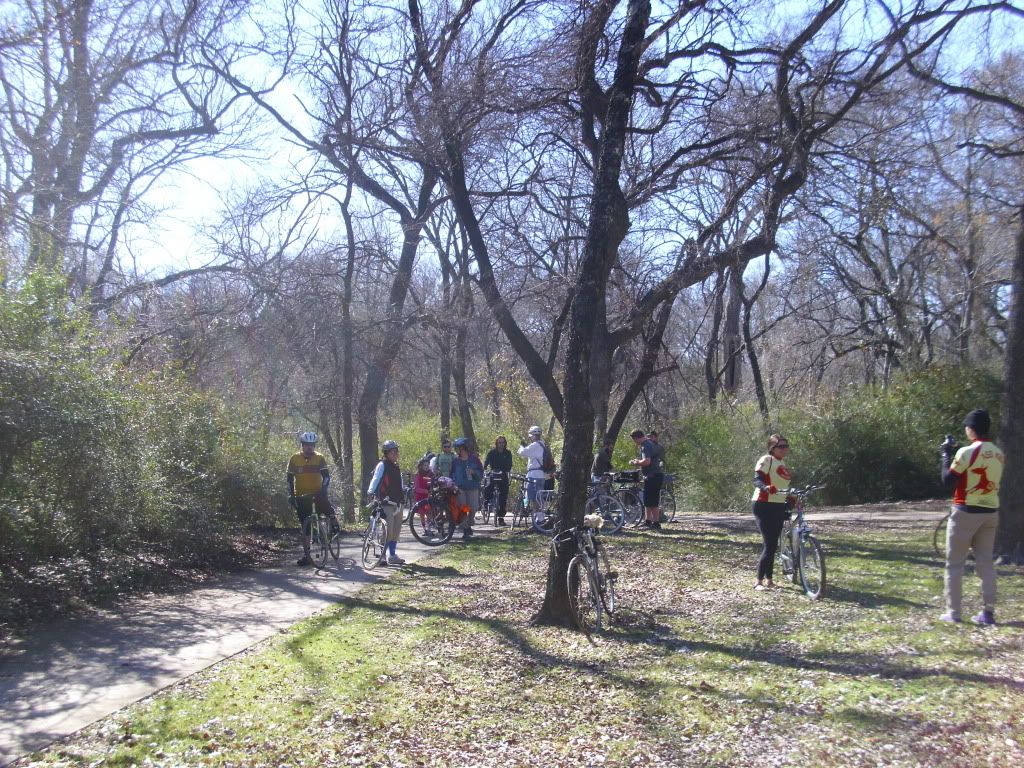 Let's get going!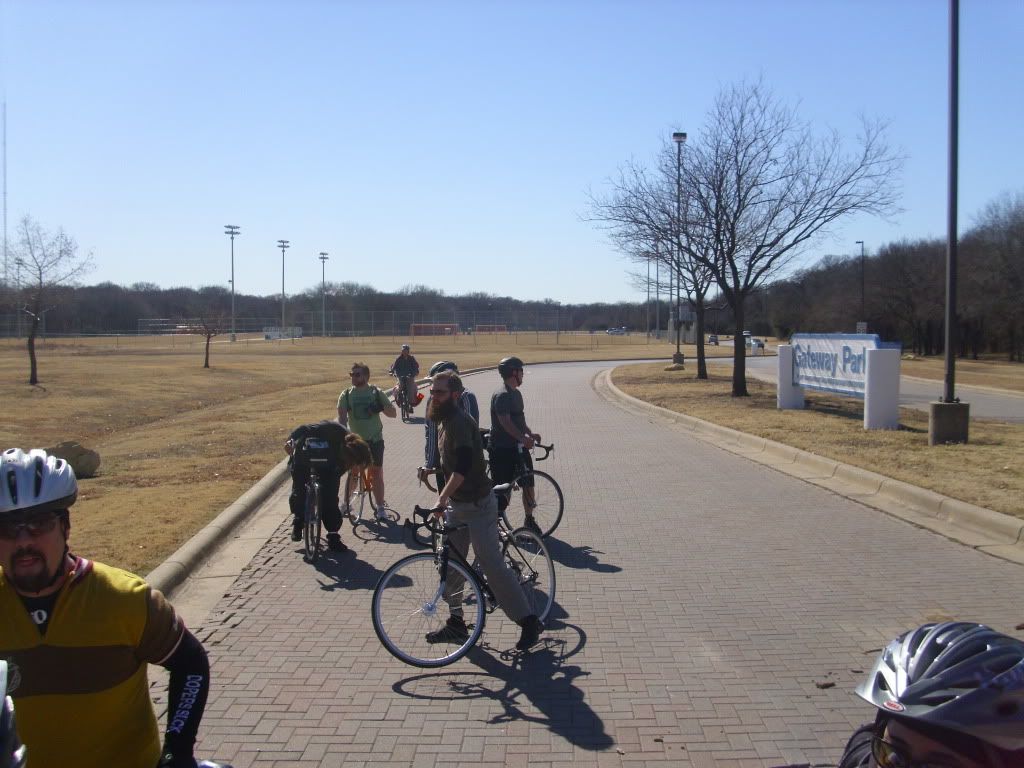 We rode through the park and out the other side. To ride 62 miles, Larry planned a route to go 31 miles before lunch and 31 miles after. To get the morning miles in we had to ride past the park a ways, down East 1st Street.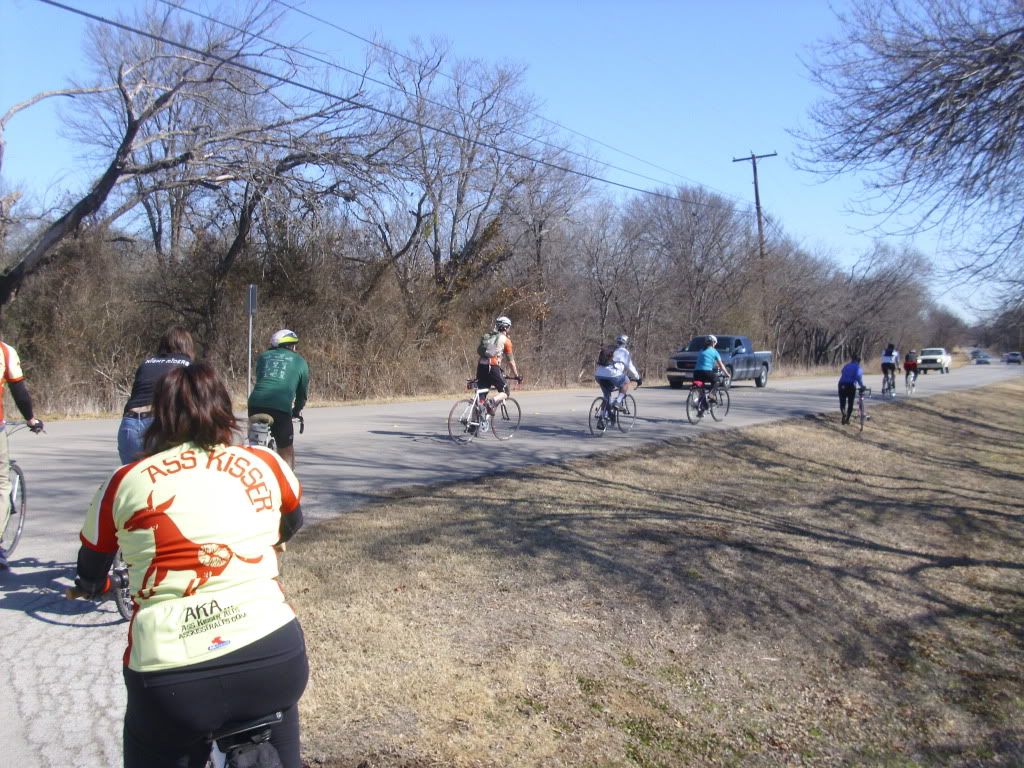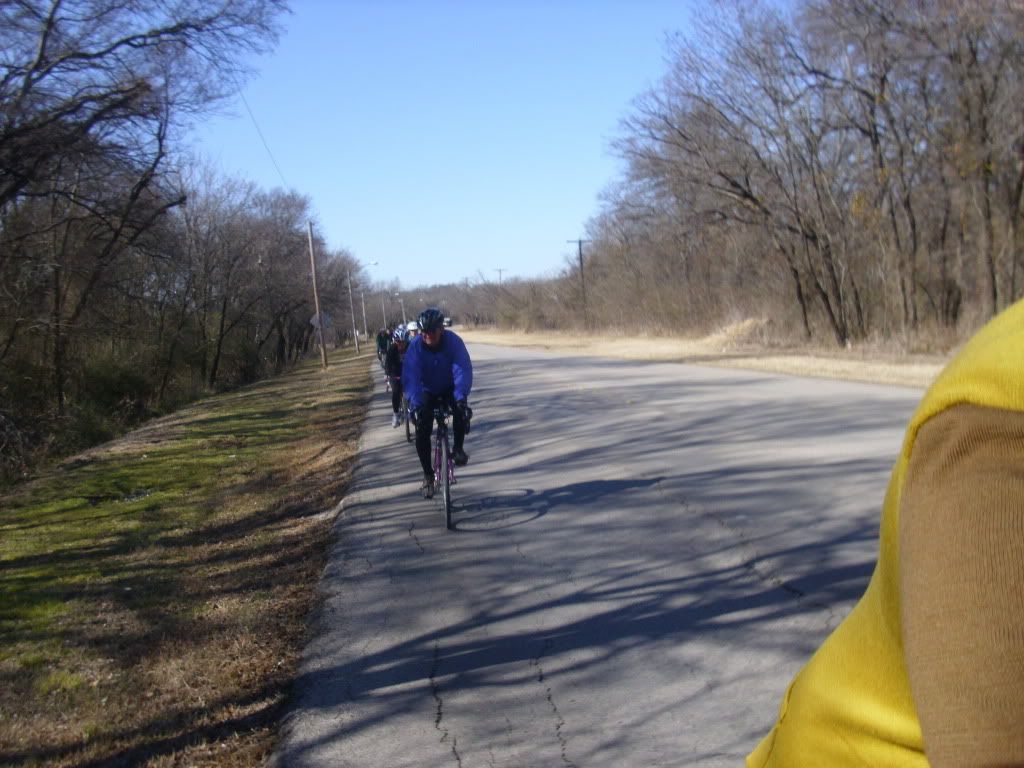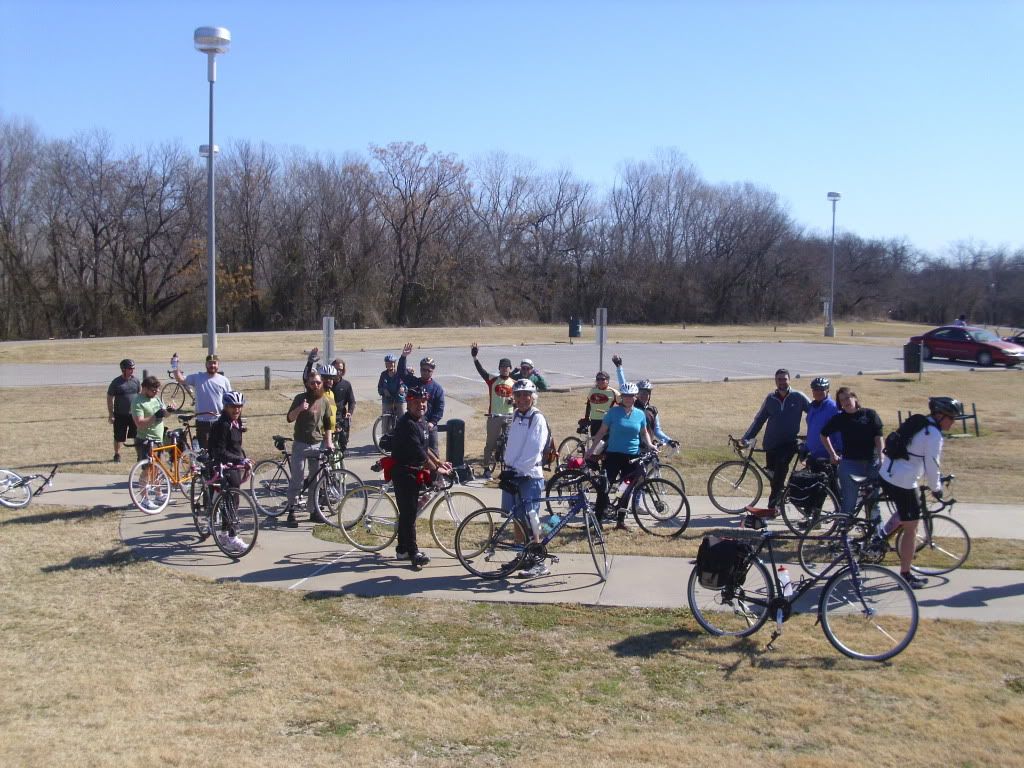 Here's the group at our furthest point out.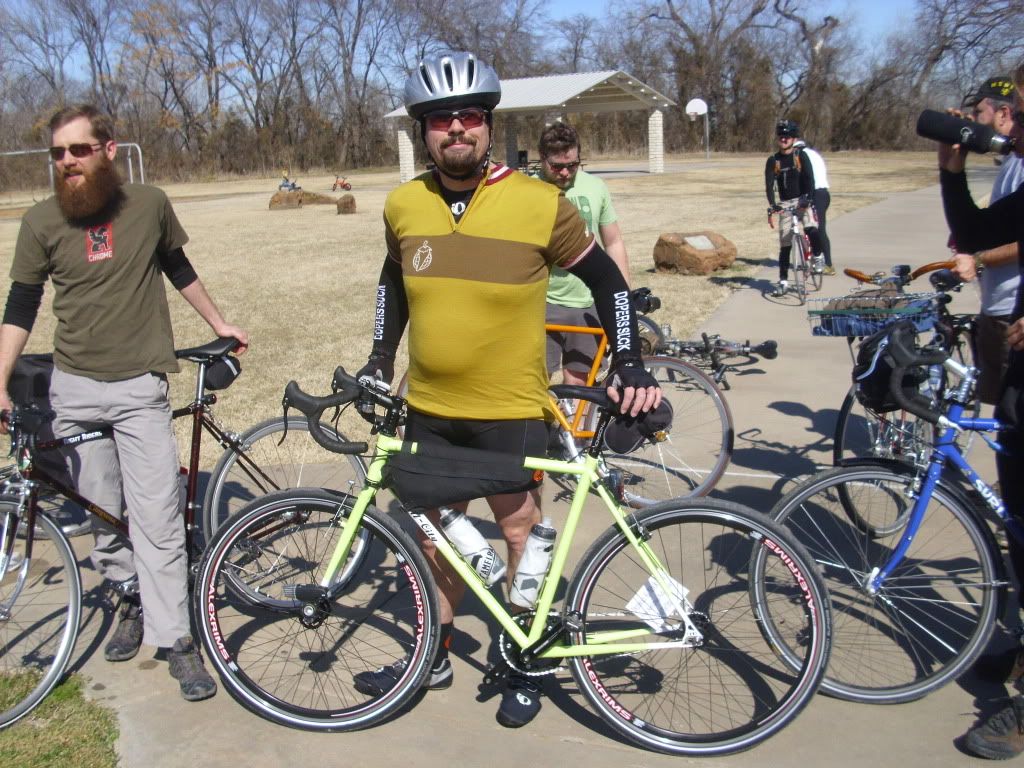 This is Pat and his new bike.
*Sigh* Yes, he and I wore the same jersey...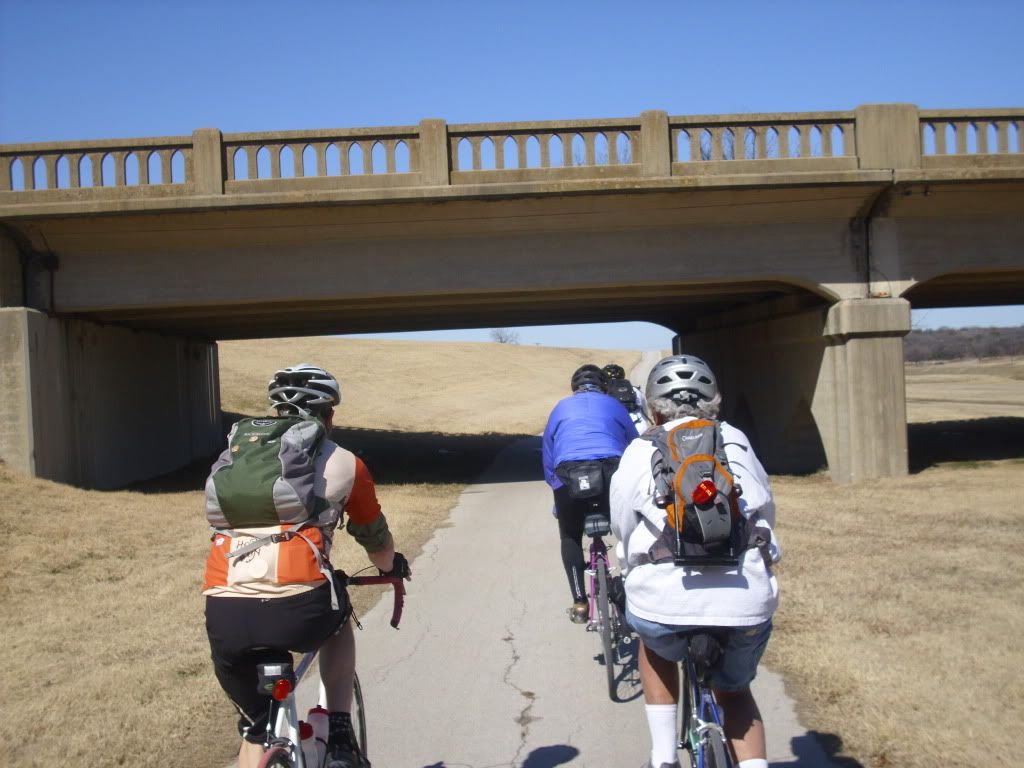 Retracing our path back.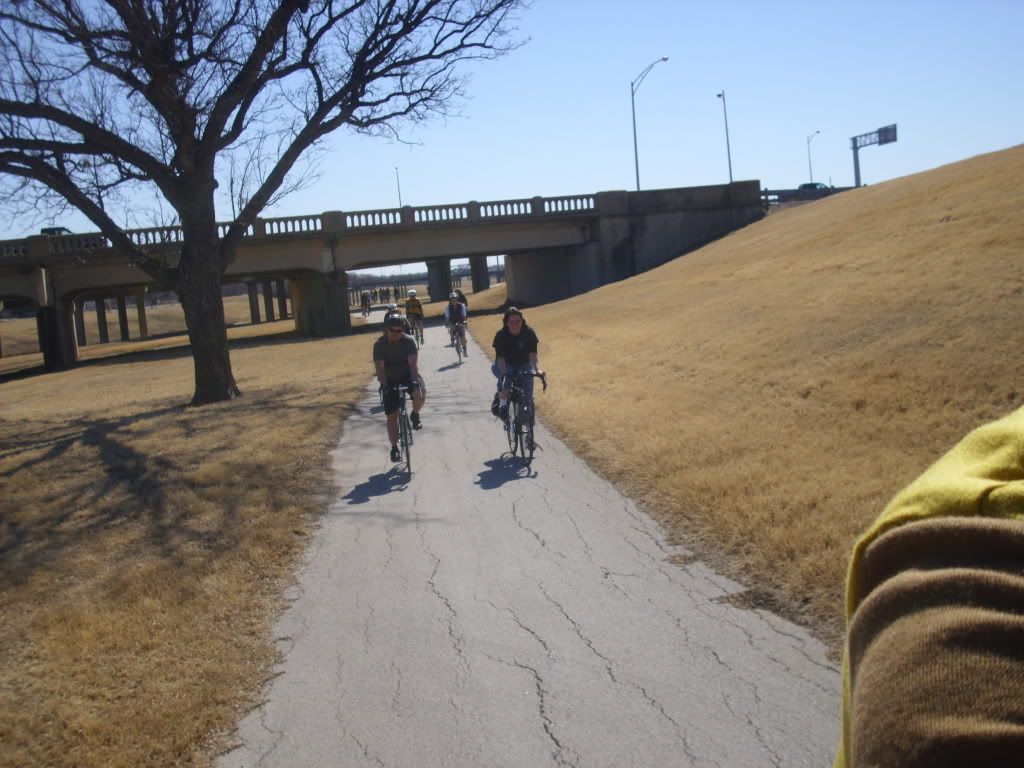 Another over-the-shoulder shot.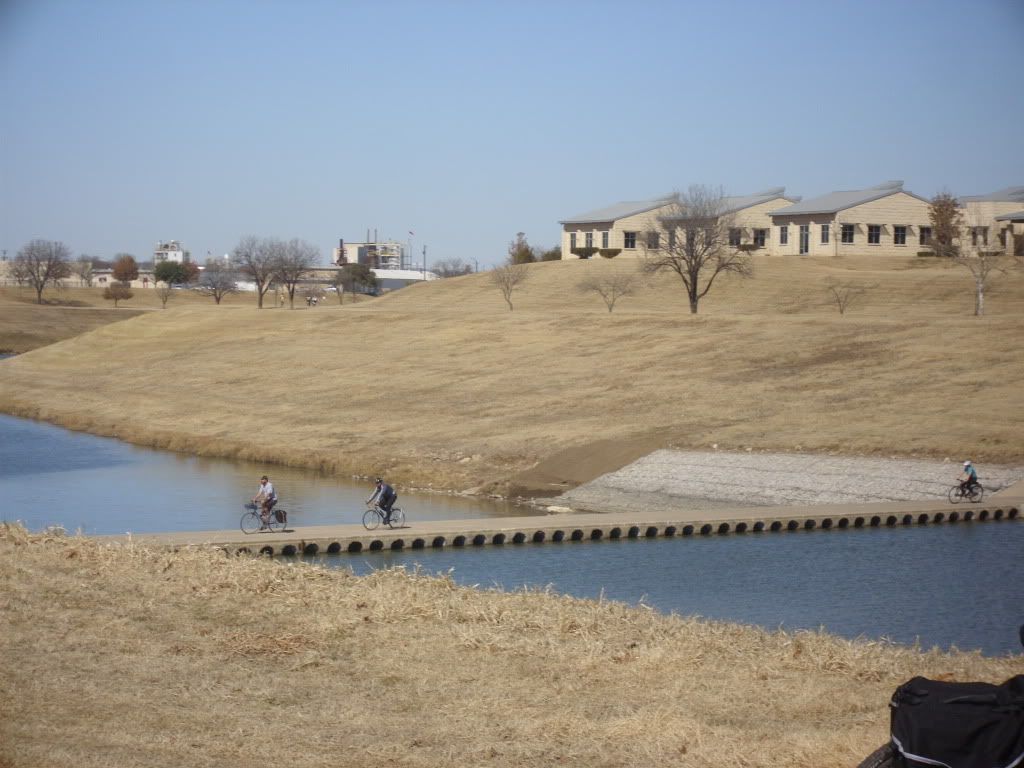 We crossed back over the Trinity River, but instead of going back to downtown right away, we headed north...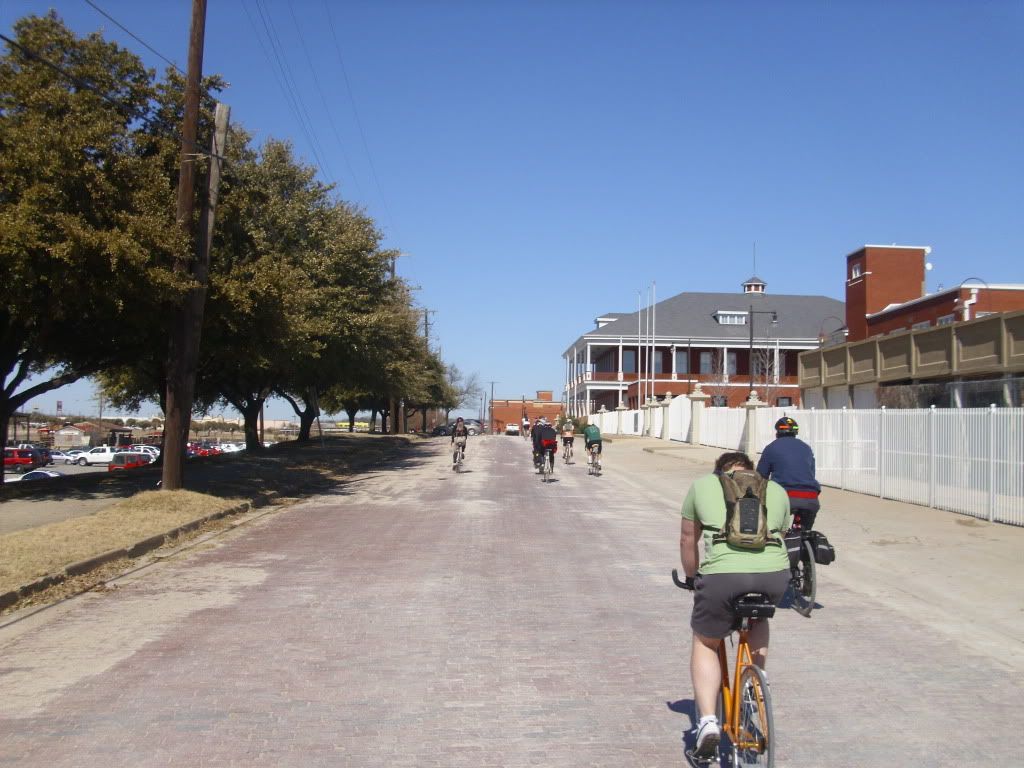 ...to the Stockyards.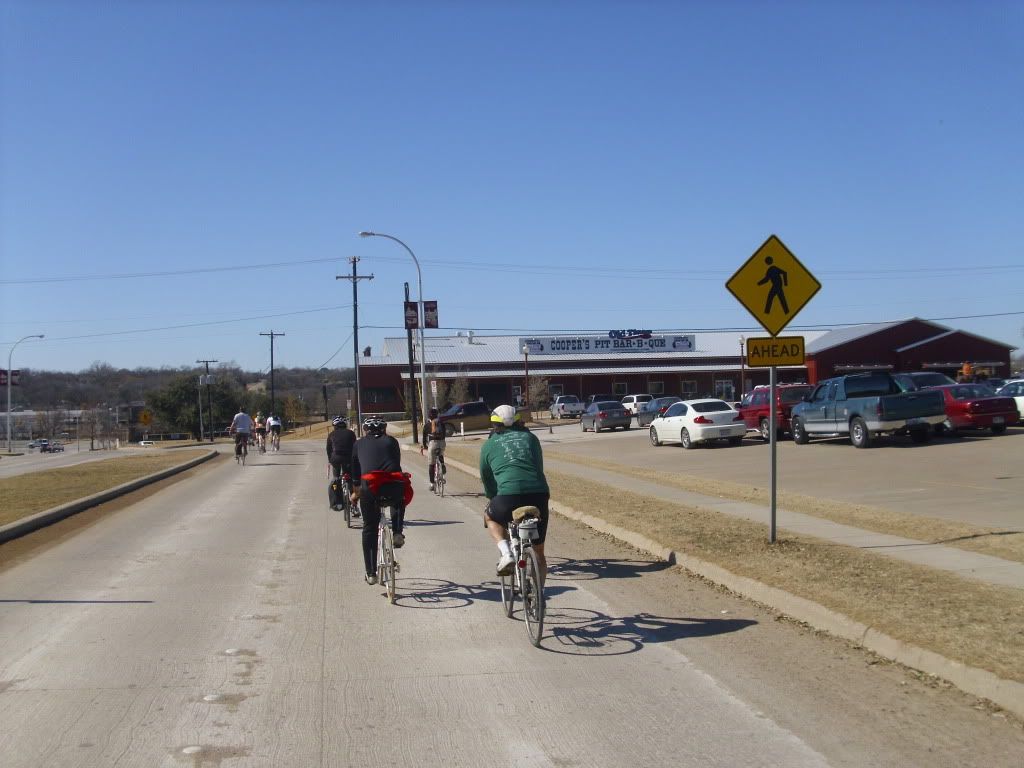 Here is Cooper's Bar-B-Que.
Larry leads the way.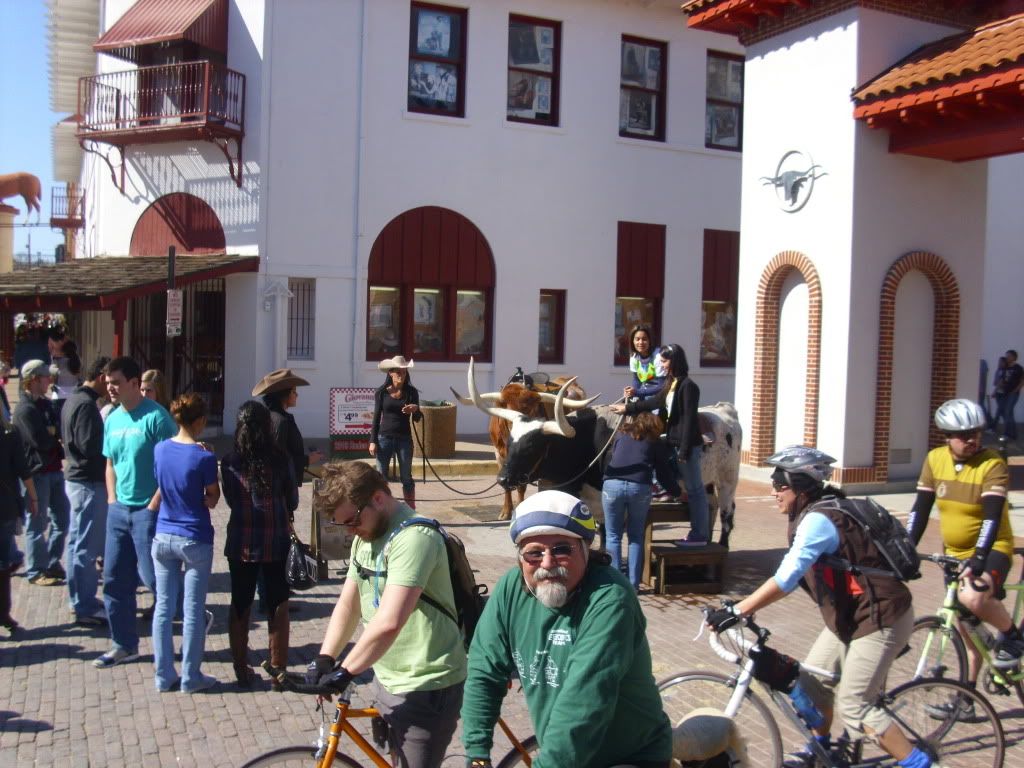 Bulls and Bikes.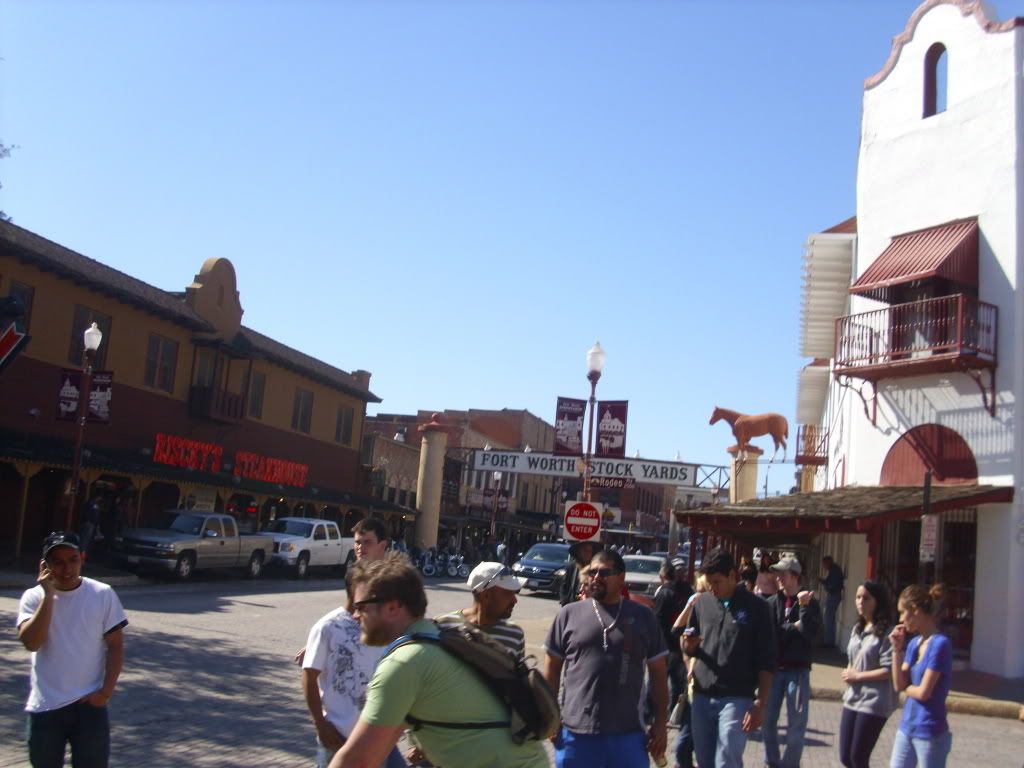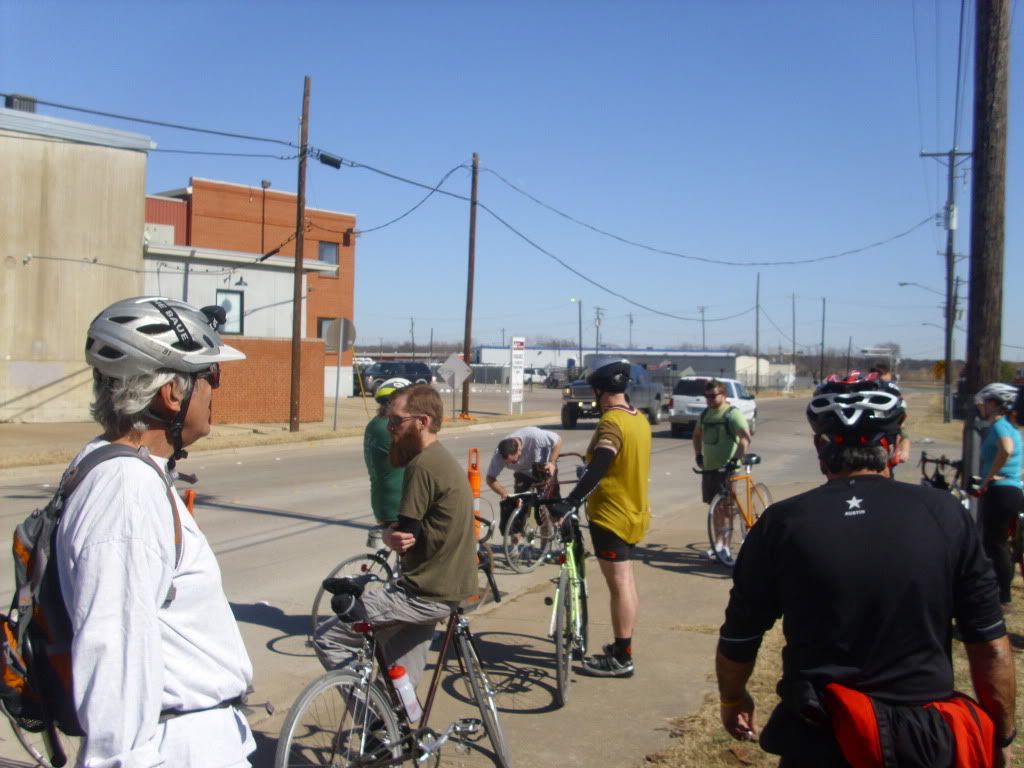 What's the hold up?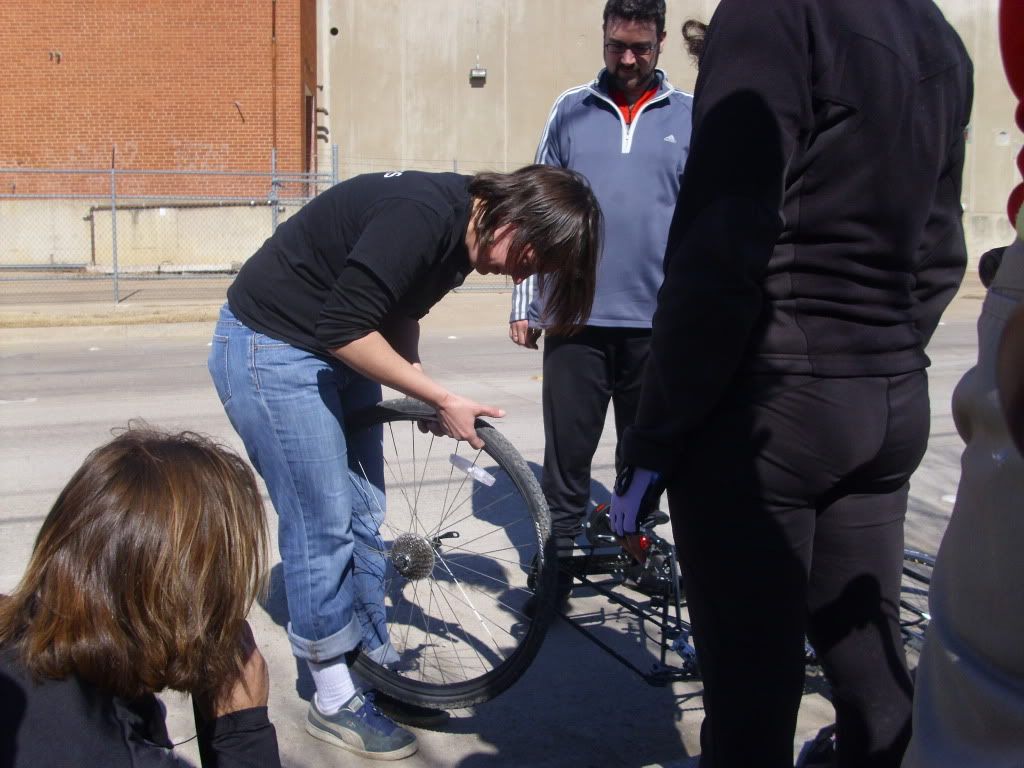 Oh. Flat tire. :(
The first half of the ride ended at the Flying Saucer for lunch. Plenty of room to park the bikes, good beer, and good food.
For me, this was the end of the ride; I had to get home. But many of the other riders continued on with Larry and did the whole 62 miles. (With my ride to and from home before and after riding with the group, I did about 52 miles.)
Happy Birthday, Larry!