I've done some modifications to my commuter bike, a 1994 Nishiki Sport XRS I call The Daily Grind. Granted, I haven't been commuting on the bike daily lately because I'm realizing I'm a weather wimp, but hey, that just gave me a chance to do some work on the bike.
I like the bike, but I've grown tired of the straight handlebar. Even with extensions, I just don't like the hand positions and riding position.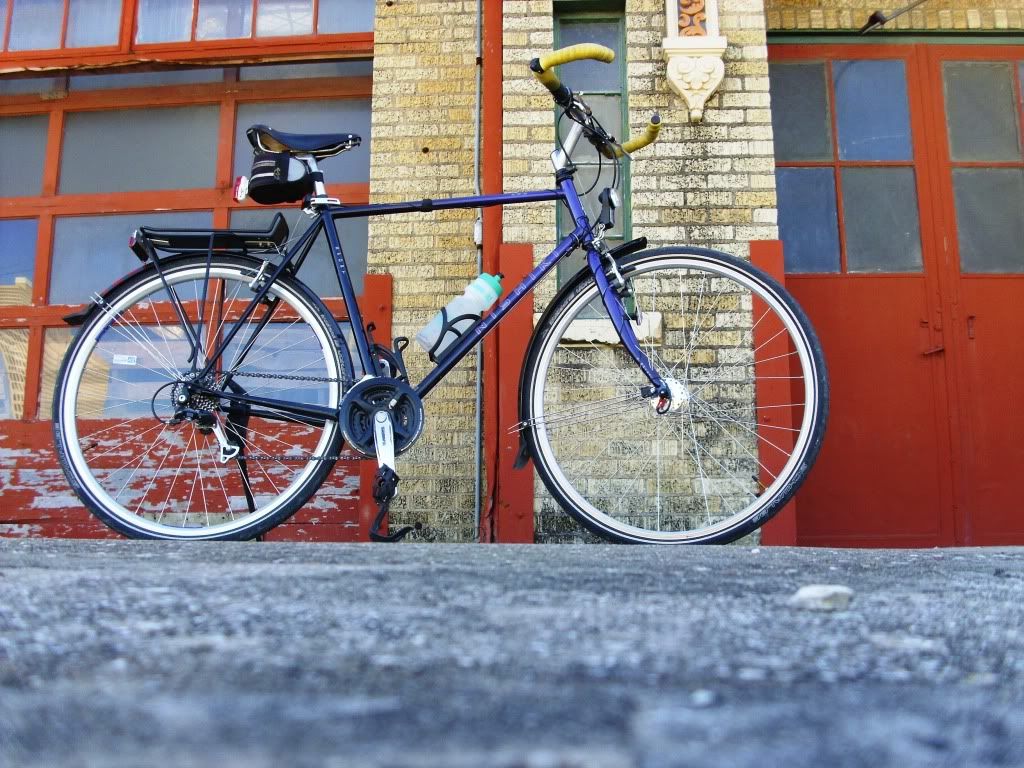 I thought about what might be better and decided I wanted to try either butterfly trekking bars,
...or drop bars. There was a swap meet in January and I decided to see if I could find the parts to go one way or the other at the meet. I ended up with a great set of Suntour Barcon bar-end shifters, which have been described to me as one of the most perfect product mechanical designs ever. The price was right, so I bought them. I already had a set of drop bars to go with them, as well as the other bits I needed to complete the conversion, so drop bars it was.
The conversion involved a set of ergo drop bars I bought at the same swap meet, but two years previously, some Tektro aero brake levers that came with them, a handlebar stem and an adapter to use the threadless stem with my threaded headset. And, of course, the Barcon shifters. Here is how it turned out. The first picture is an in-progress shot.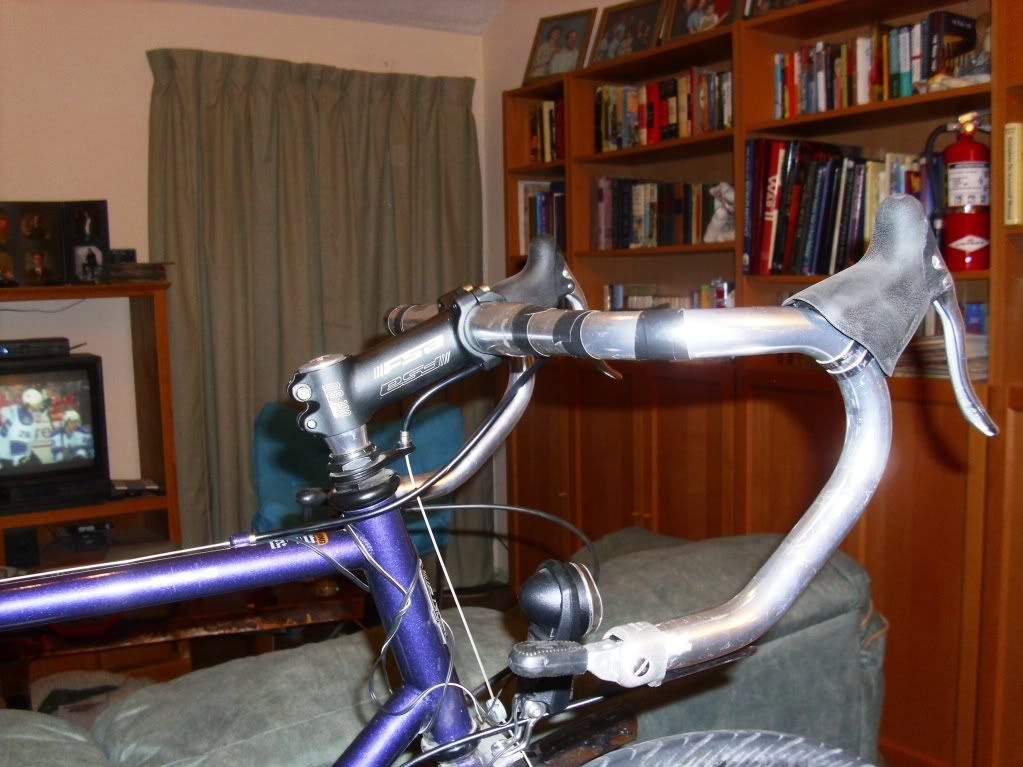 For now I have old black handlebar tape; after riding the bike a bit and making sure everything is adjusted, I will put natural cork bar tape on the bars.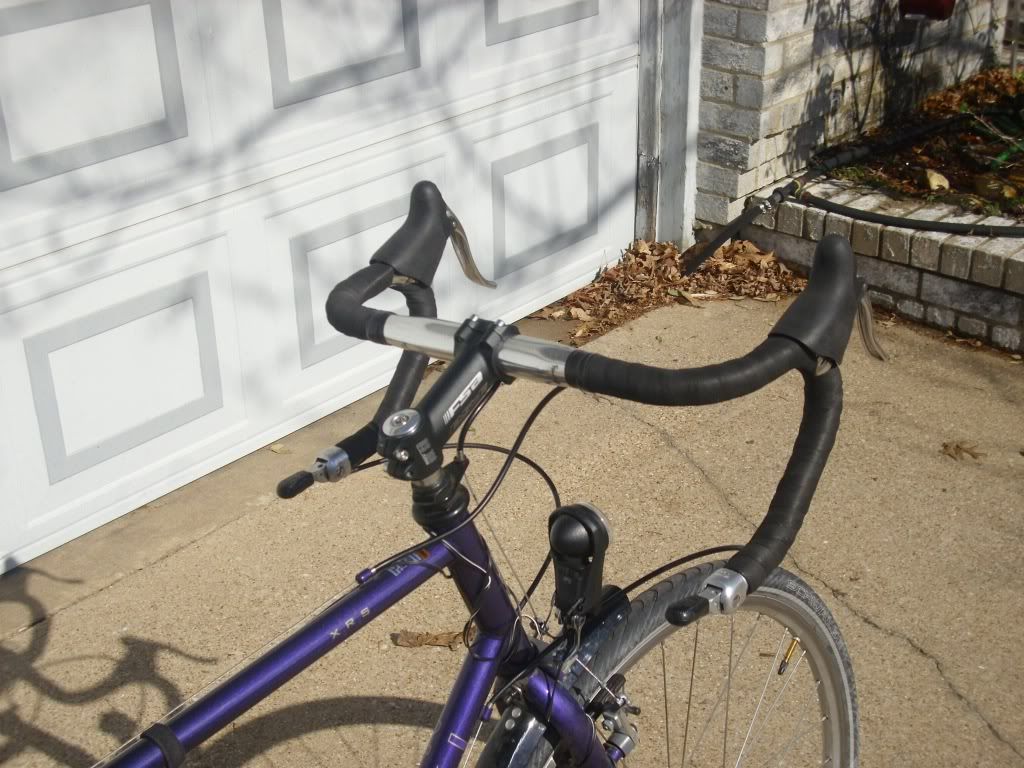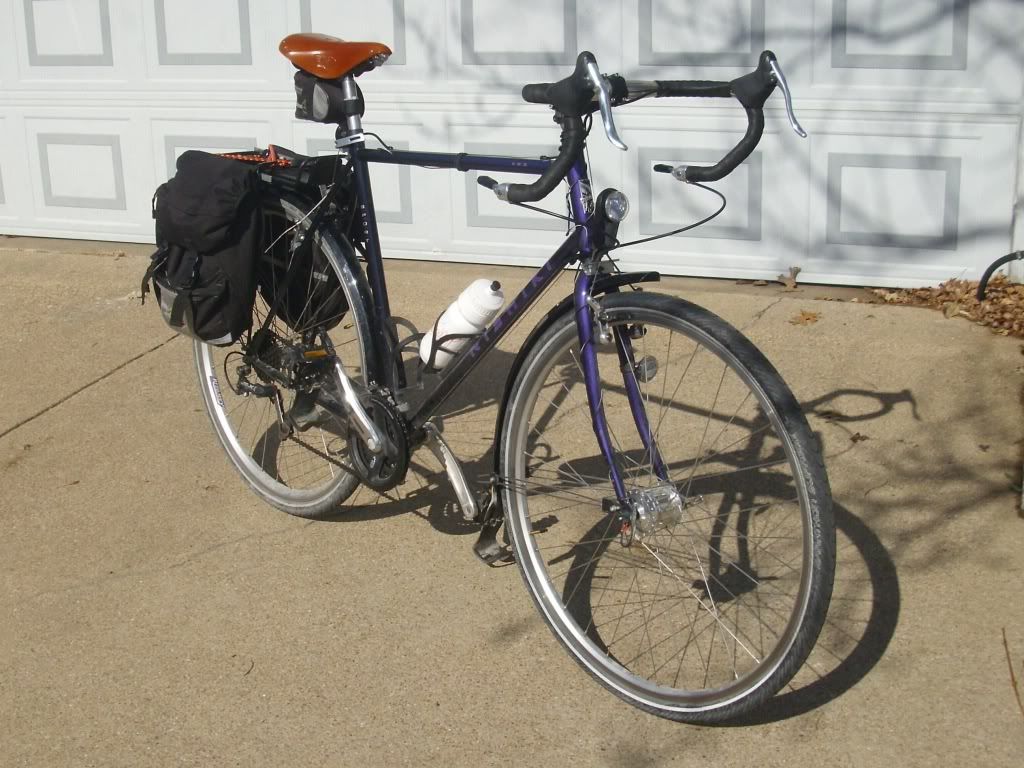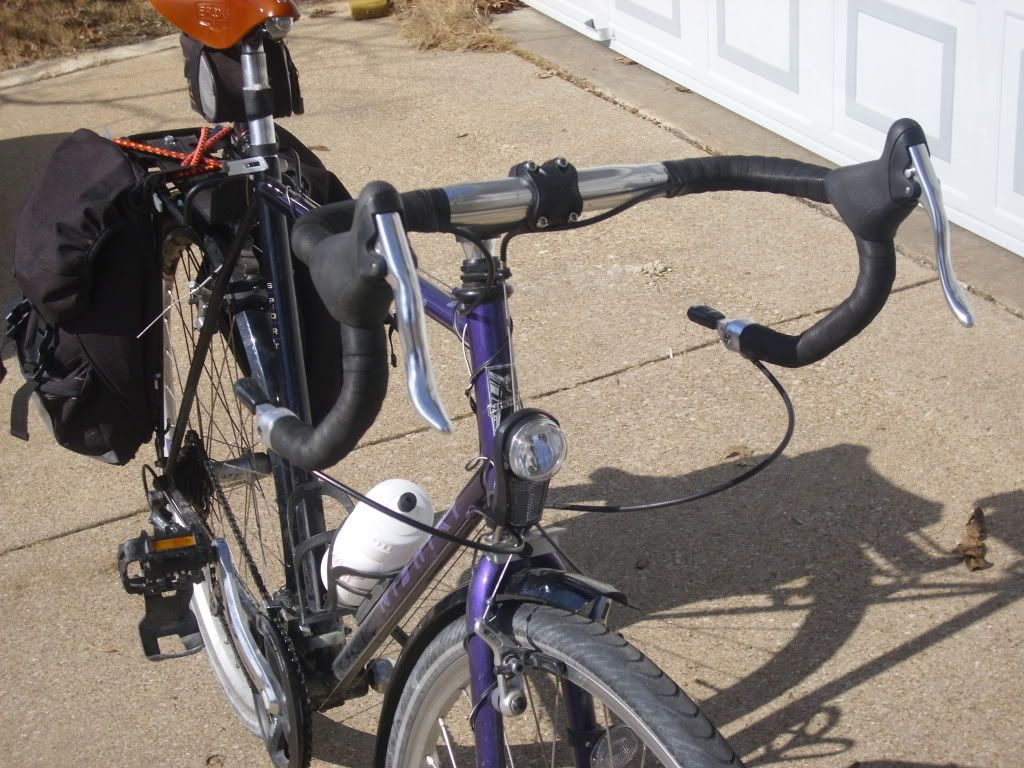 With the honey brown Brooks B17 I got for Christmas, and the drop bars with bar-end shifters, the bike is beginning to look kind of like a
Surly Long Haul Trucker
. I like to think it's even better than an LHT because the bike is built around a frame that is approaching 20 years old of a type that actually served as an inspiration for the LHT. All in all, I'm pleased so far with how the modification turned out.