Friday was an enjoyable day with The Old Gentleman. It was supposed to be a day off but I ended up going into work for about half a day. After work I rode my bike on the Trinity River Trail. Here's my ugly mug...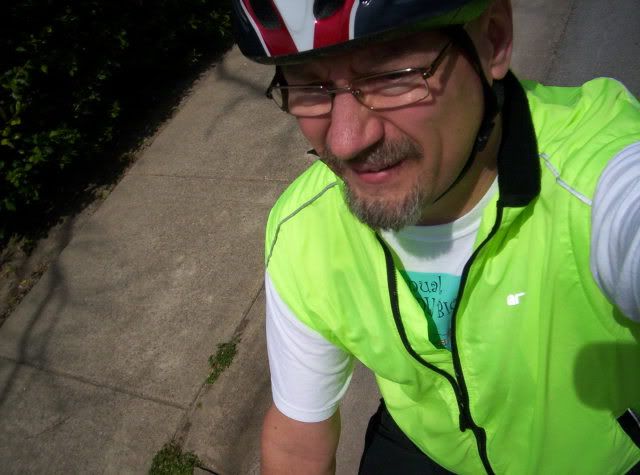 ...and a Doohickie's Eye View of The Old Gentleman.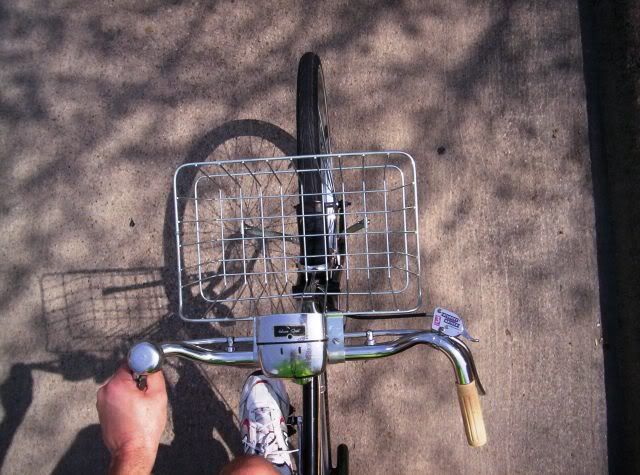 I paused to take a few pictures and as I stopped someone else stopped with me. It was Ron (aka
lutemake3
on
BikeForums
).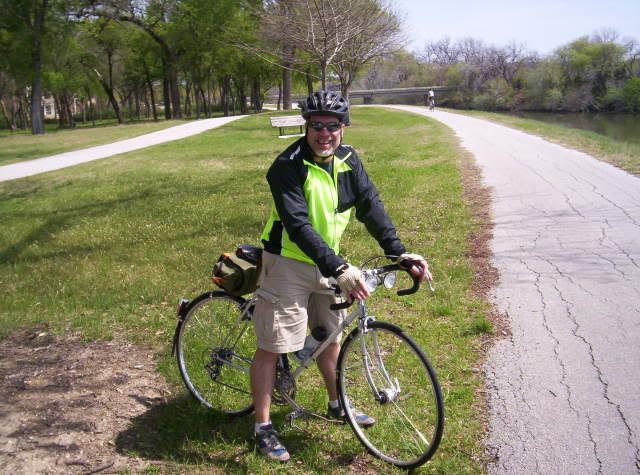 He had seen pictures I posted of me and The Old Gentleman and recognized us, so he decided to stop and say hi when I pulled off the trail. He likes to take a ride during lunch. He has a very sweet 1972 Gitane TdF with some nice mods, including a twin headlight setup (with dynohub), classic saddle bag and nice fenders.
If people you don't know recognize you when you're out and about, does that make you a celebrity? If so, I guess maybe I better start watching out for the paparazzi!
Anyway, I had pulled over to take a few pictures of The Old Gentleman, my 1966 Raleigh DL-1, so here they are.
The bike is sporting new
Schwalbe Delta Cruiser tires
I bought from
Flying Pigeon LA
. They were a decent price and Flying Pigeon was great to deal with.
The Trinity River has several branches that wind through Fort Worth. Because of flooding in the 1940s, the Army Corps of Engineers did some work on the river channel. A byproduct of the work was a gravel road that runs along the river. It didn't take much to cover the coarse gravel with crushed gravel to make a bike and jogging trail. On some sections they added a second paved trail which is very nice for cycling. In these pics you can see the two trails.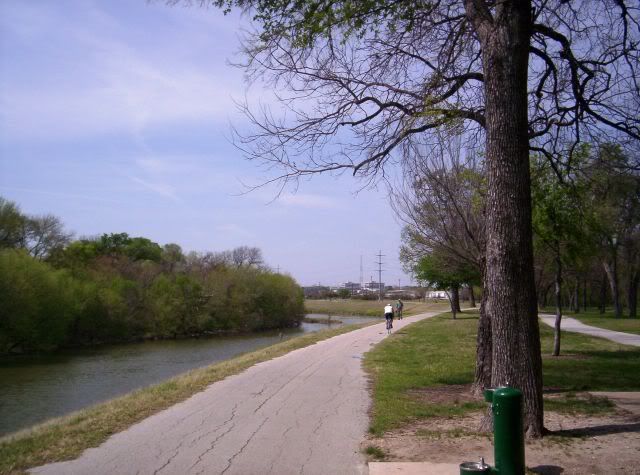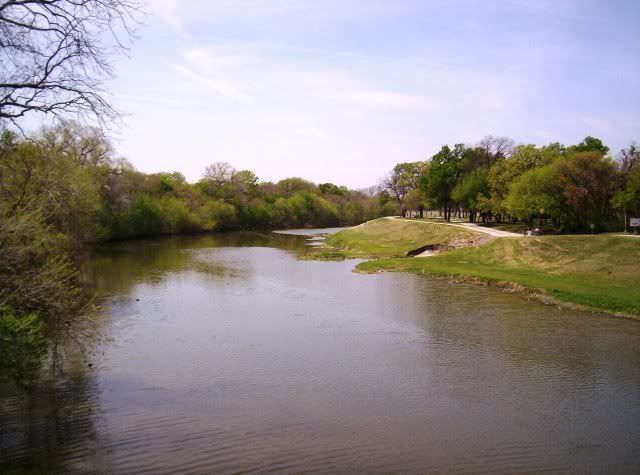 It's hard to believe this is in the middle of one of the larger cities in the U.S. The view above is a view from the Rogers Street Bridge looking west. On the north bank is the Trinity Trail. On the south bank, behind the trees, is the
Colonial Country Club
, a very swanky club and home to the
Crowne Plaza Invitational at Colonial
golf tournament. If you peek around the trees you can see the golfers at the Colonial.
Looking east from Rogers, you can see the University Drive bridge.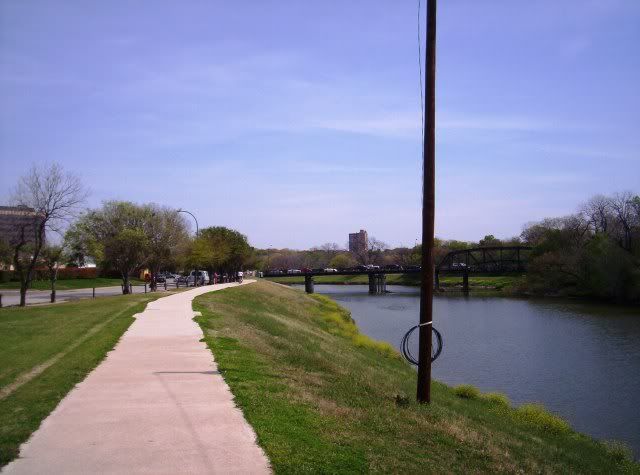 For a Friday early afternoon, there was a lot of traffic on University Drive. A short ride down Rogers led to this: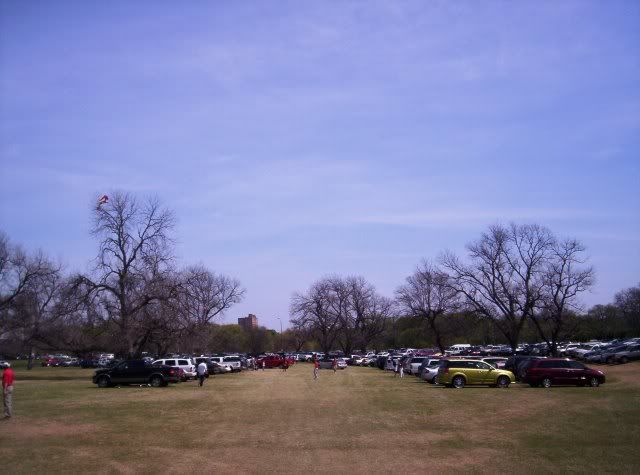 I went over one of the guys helping to park cars and asked what was going on and he said that it was parking for the Zoo. I didn't know it, but Spring Break is a big week for the
Fort Worth Zoo
. In fact, this past Wednesday (every Wednesday is half-off day), they set the all-time Fort Worth Zoo attendance record (with a 1/3 more attendance than the old record). I suppose it's a combination of Spring Break, nice weather, and the bad economy- a lot of parents had the day off, too.
I took some more pictures Friday, but they will have to wait for my next blog entry.