This is for advanced bicycle commuters only!
Dave Peterson
in Illinois, a dedicated bicycle commuter, decided to take unplowed bicycle paths into his own hands. He designed, built, and operates his own bicycle-towed snow plow.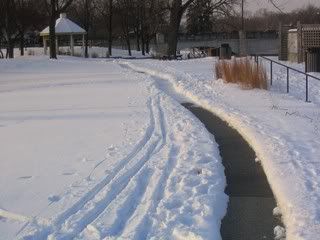 Read more here
. The moral of the story is that when you think weather conditions are too tough to commute on your bike, there's a way.