So this morning I rode out to the Rosebud Cafe at 1519 West Rosedale Street (at 8th Avenue) for breakfast.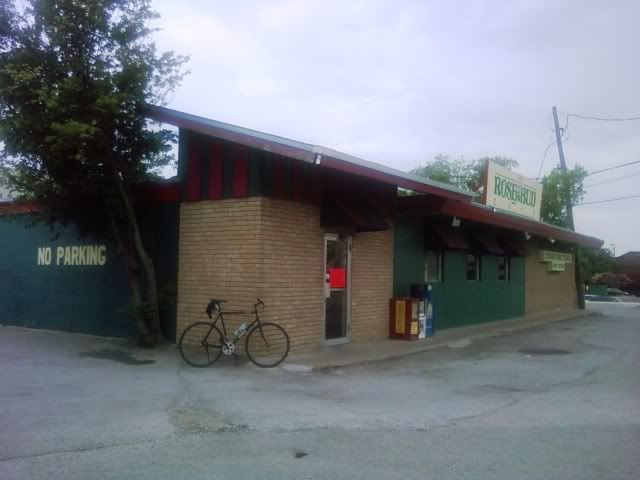 There are breakfast institutions in Fort Worth-
Ol' South Pancake House
,
Paris Coffee Shop
, etc., and never having been inside, I viewed Rosebud in the same light. You know, the Grand Dames of Fort Worth Diners. Maybe it was just an off-day, but Rosebud isn't part of that group. Although the restaurant was clean, the decor was tired, probably from the 1970s, and lacked the charm of other older diners.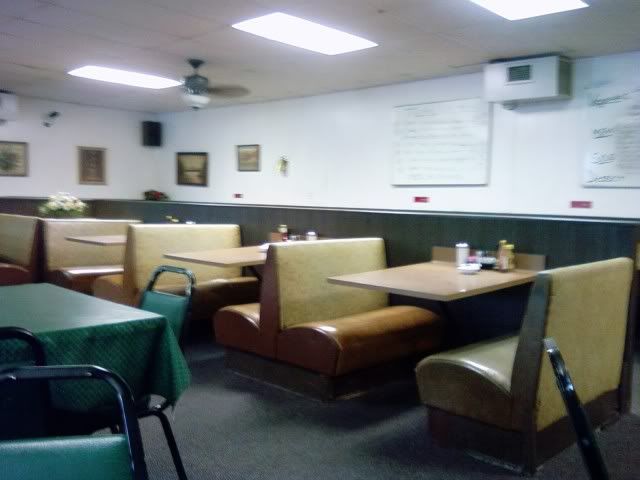 Like I said, it may have been just an off-day for them. When you go to the other diners I mentioned earlier, there is a sense of purpose, of action. People meet there to conduct business. The movers and shakers gotta eat too, ya know? But Rosebud just doesn't have the same energy. In fact it was just about empty while I was there.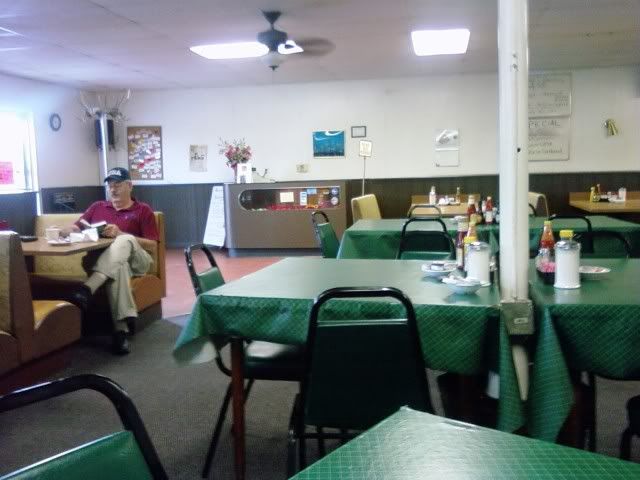 Okay, so... that's the down side. Time for the good news. First, the wait staff is friendly and prompt. My coffee cup runneth over; it was never empty. Second, for the money, the food was good. I ordered a $5.75 breakfast special that included a Belgian waffle, two eggs (ordered over medium) and bacon. It was basic greasy spoon fare, and it was perfectly executed.
The place may not have charm, but they do have good food. And reasonable prices. Sometimes you go to a restaurant that has good atmosphere but the food sucks. Sometimes the food is good but the ambiance isn't so hot. Rosebud is one of those good food places and I would definitely give them a second chance, and I probably will at some point in the future. I'm sure the decor won't change, but maybe the place will have a little more life.
While I was riding over to Rosebud, I noticed the tower of the
Public Market
building. I've read on
Fortworthology
that there is a group seeking to restore it and open it as a farmers market, so I decided to ride over and check it out. Sadly, there is no indication of activity yet. It's such a cool old building; I hope it gets fixed up.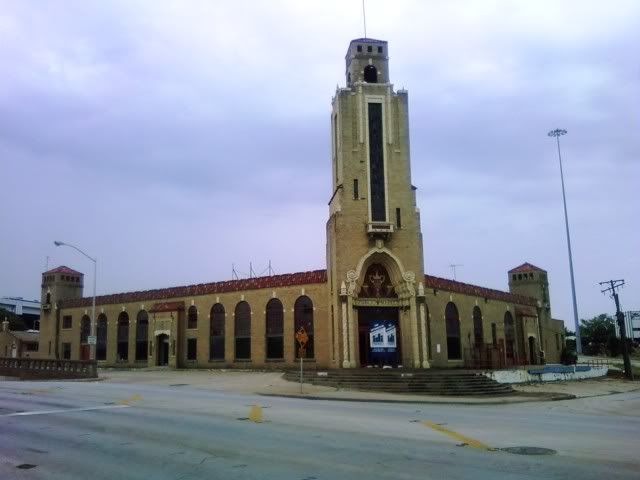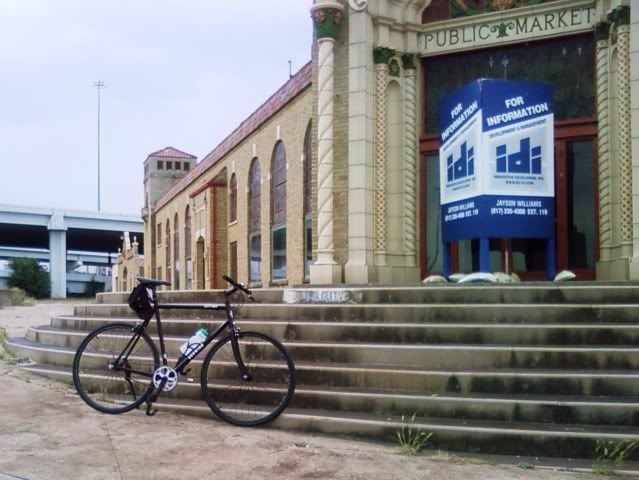 On the way home I stopped by
Trinity Bicycles
and visited with Bryan and Bernie, and met Jeremy of
Gallus Bicycles
. Trinity has a new project going on. In addition to the local art that is finding its way onto the north wall of the shop, there is now some art on the south wall, being painted by a local art teacher.
Bernie is doing everything he can to make Trinity Bicycles a cycling destination and a cool place to hang out. If you haven't been by yet, you may want to pay them a visit at 207 South Main.