We're in the middle of our third time (or is fourth?) time of having an out-of-town family member stay with us. This time it's
Penny Candy's
niece,
NP Diva
. On Wednesday the whole crowd of us went downtown for dinner and a movie to celebrate Penny Candy's birthday. We started with dinner
Uno's Pizza
.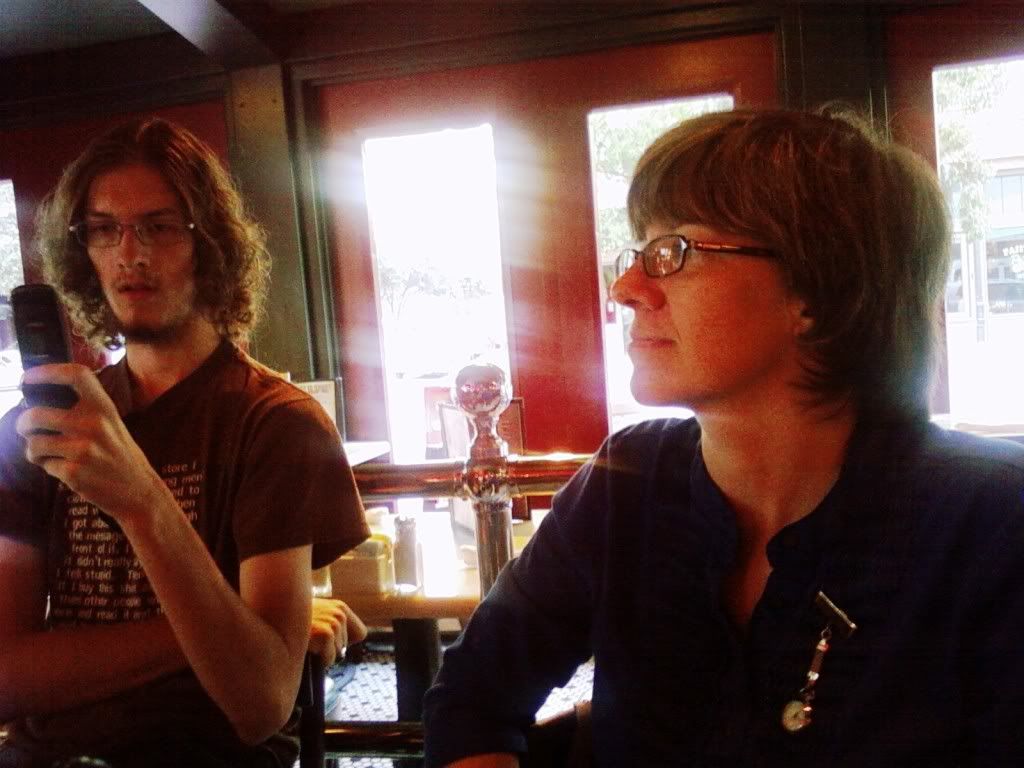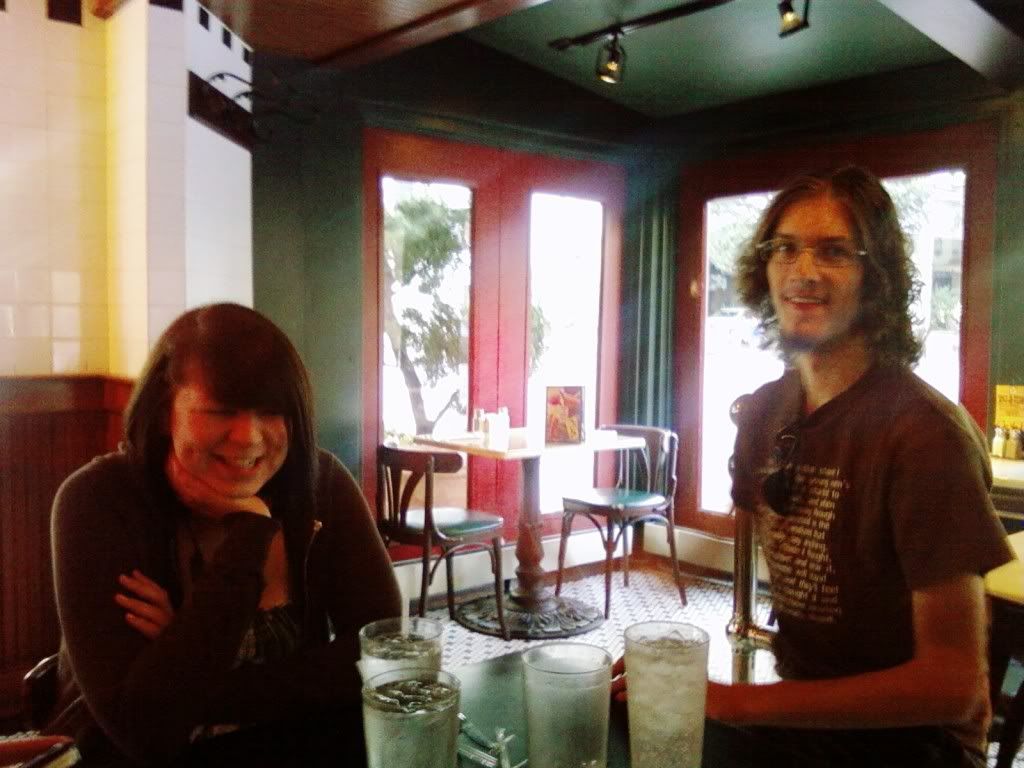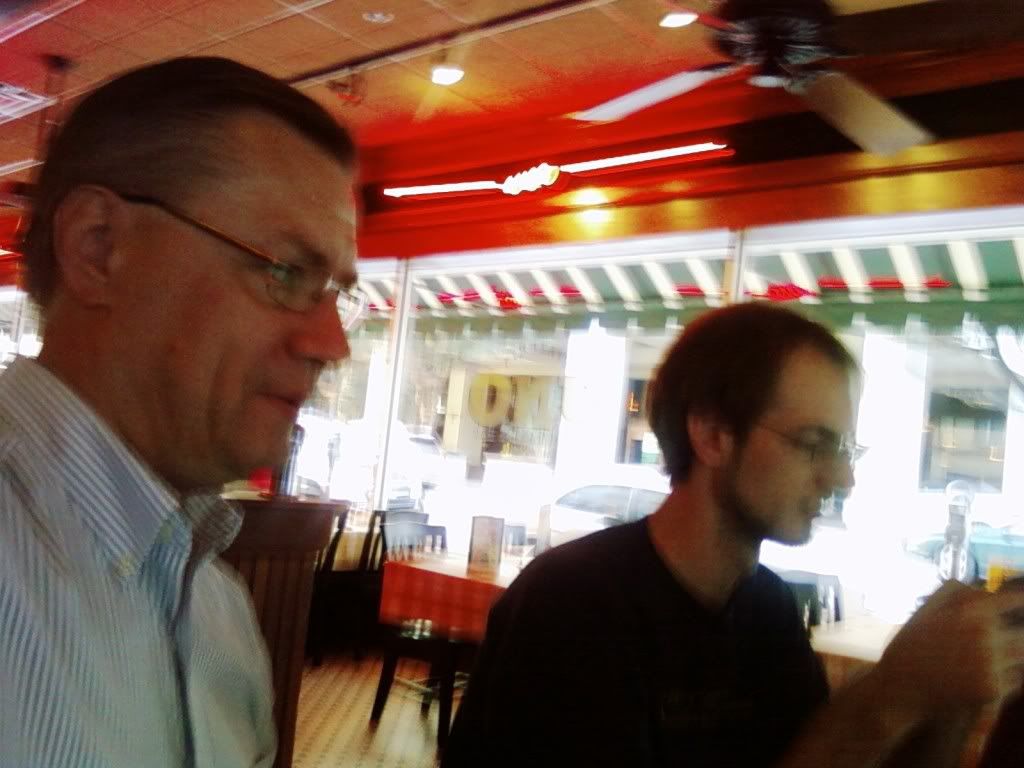 Yeah, it was Uno's Pizza, but I'm the only one that actually ordered the Chicago-style pizza.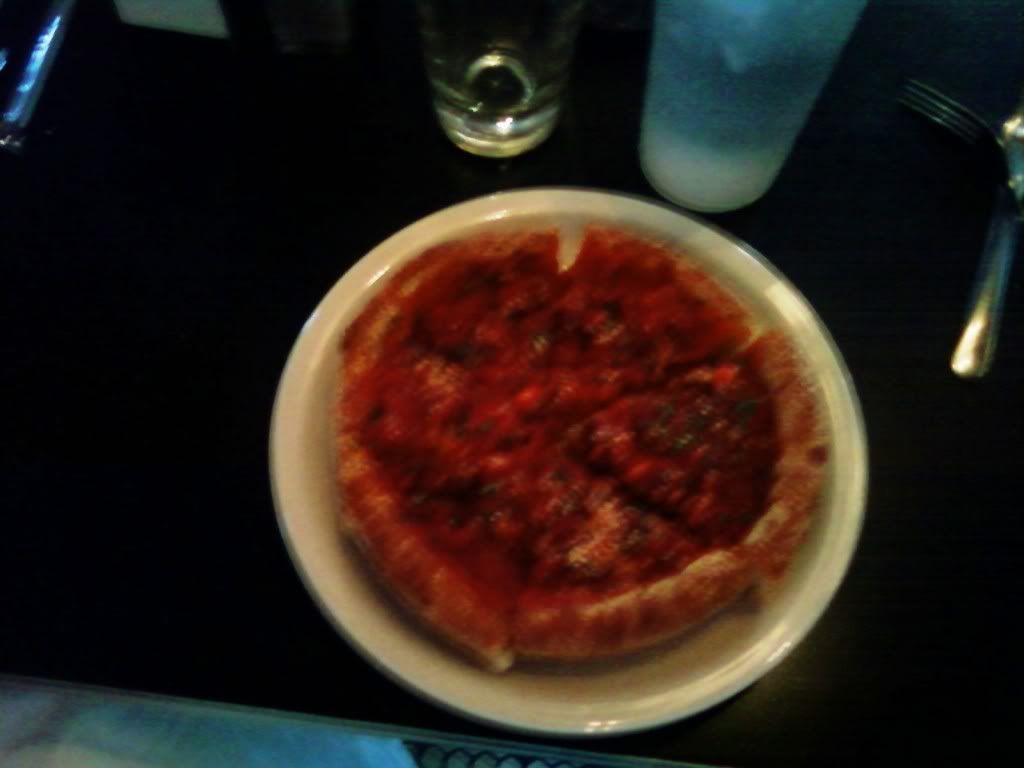 Mmmmm.....dig in!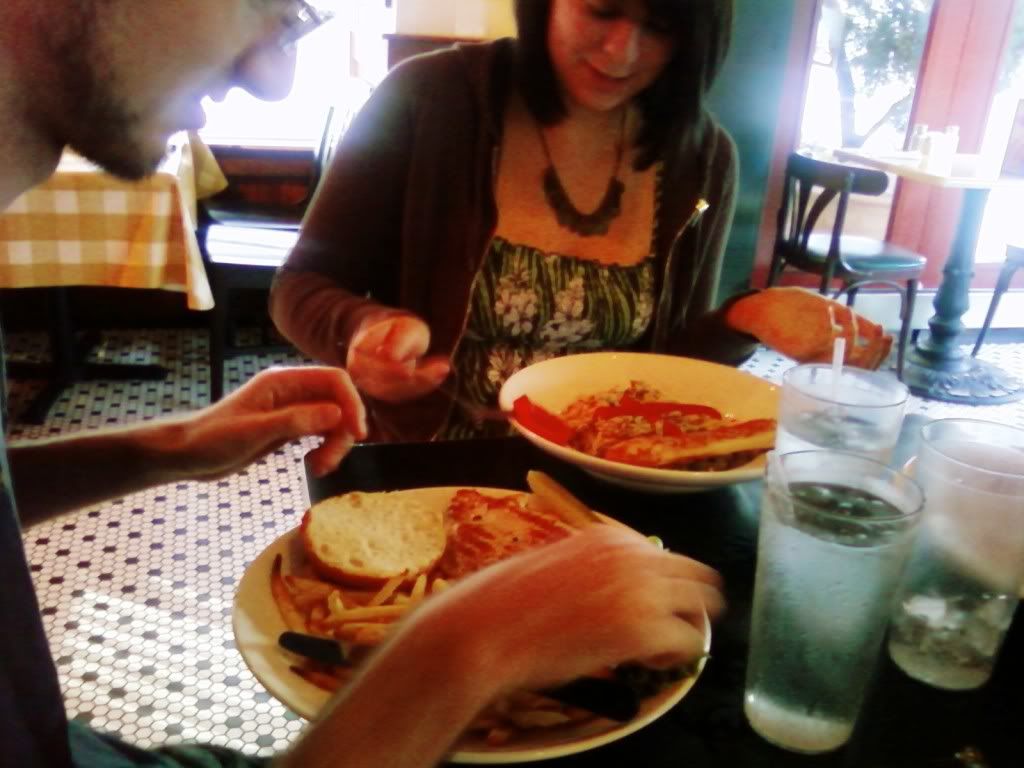 After dinner we went over to the AMC Palace theatre and got our tickets.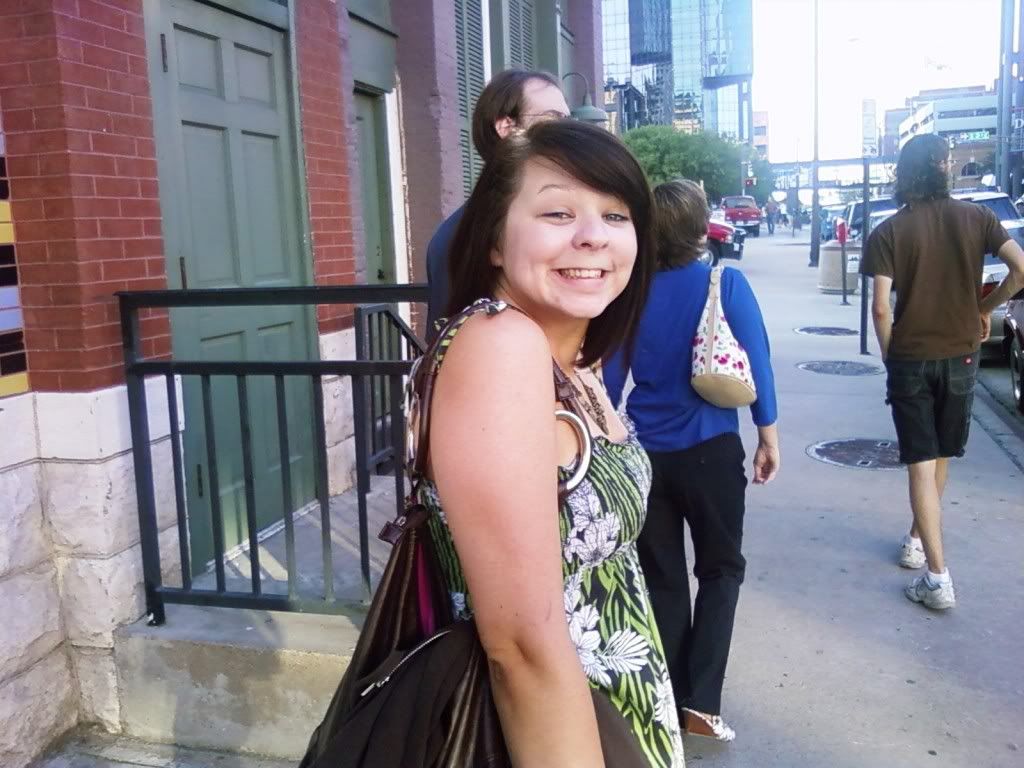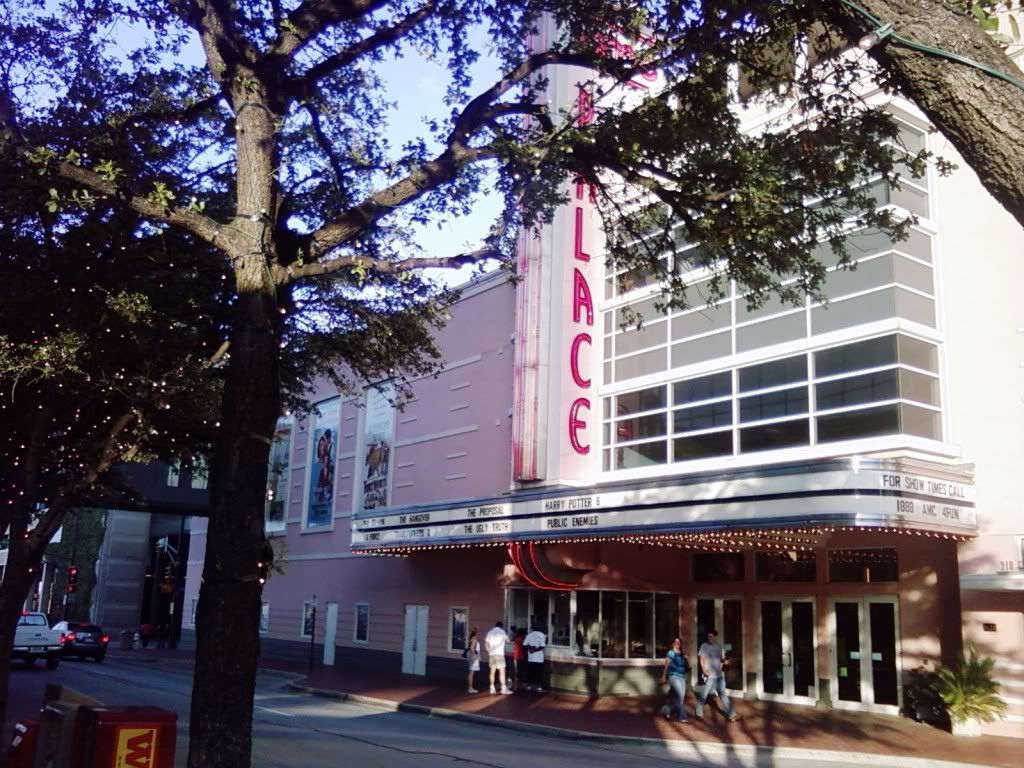 This is an almost-formal portrait of NP Diva at the base of the DR Horton Tower across the theater.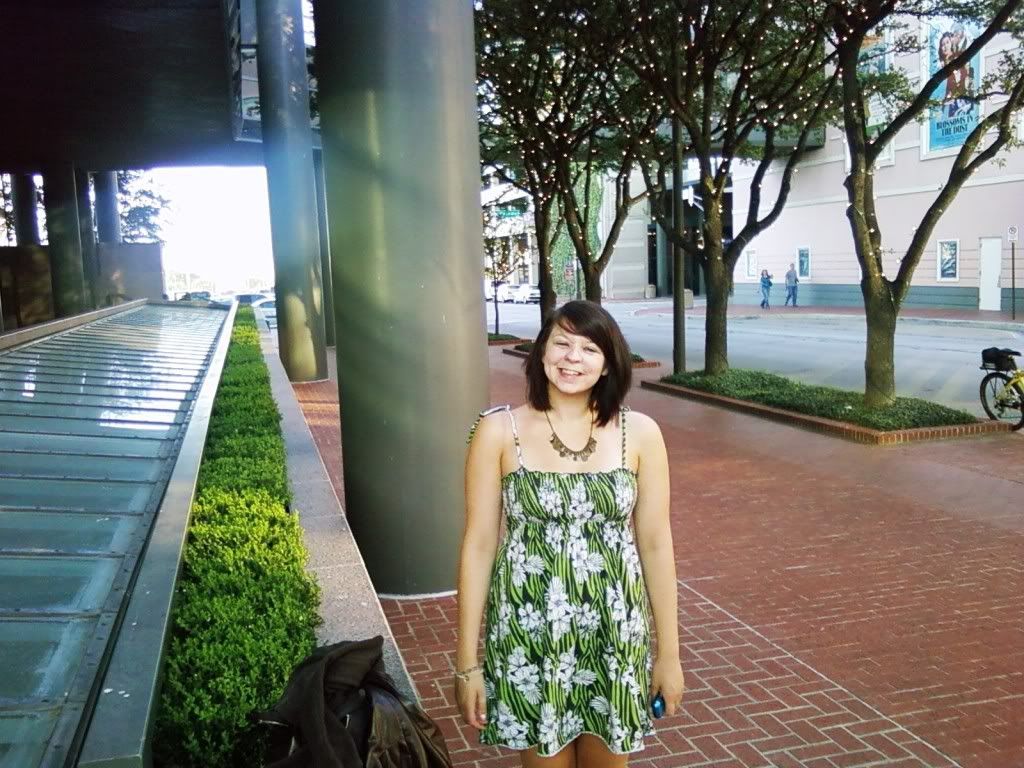 We had some time to kill before the movie so while my sons went into Barnes & Noble to look around, the rest of us checked out the local scenery outdoors. There was outdoor music on the patio at 8.0.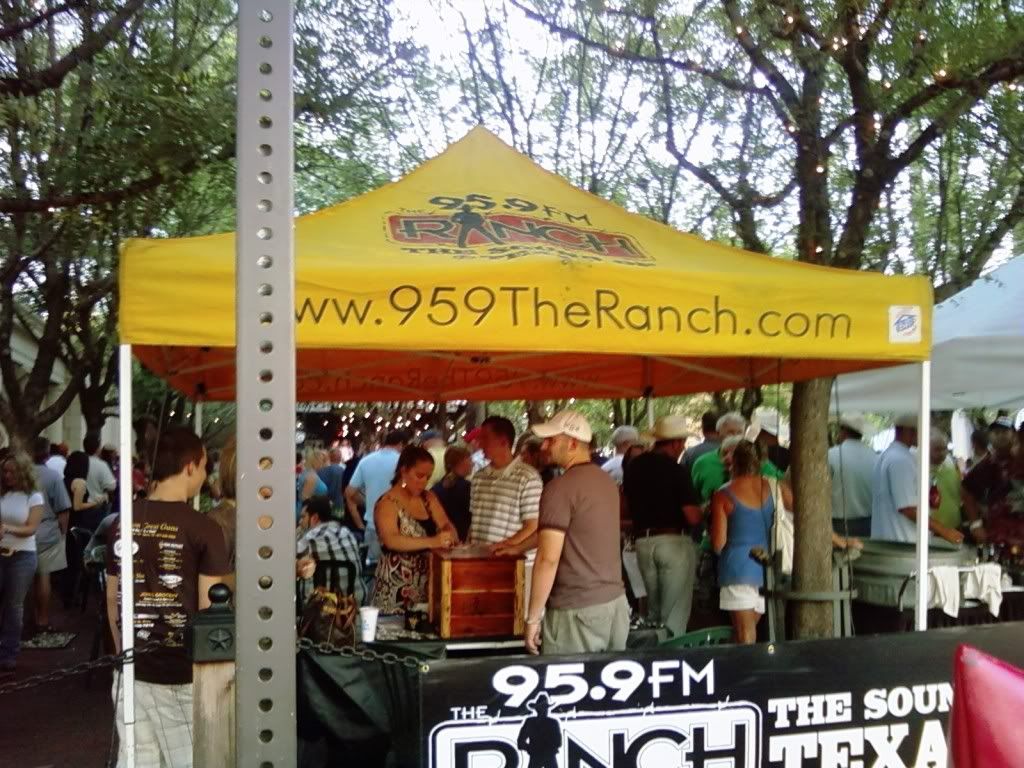 Penny Candy ran into someone she knows from work.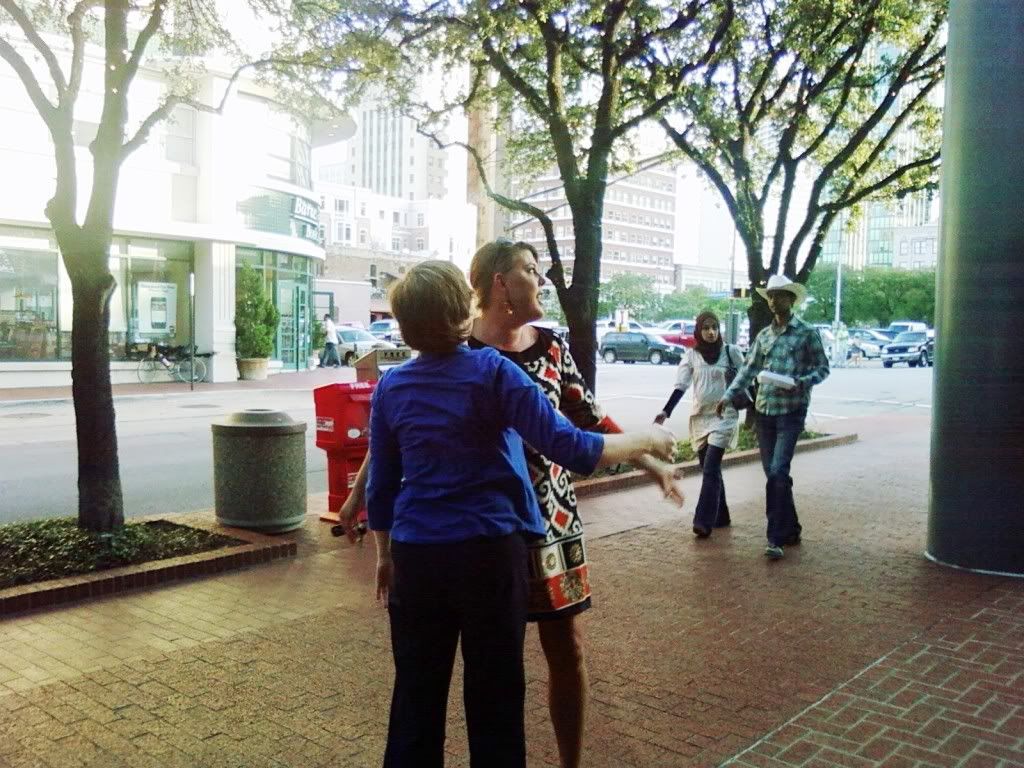 People-watching in Fort Worth- the mr. had on cowboy duds and his mrs. had a Muslim headscarf.
Artsy-fartsy pics of Fort Worth architecture- looking straight up at the DR Horton Tower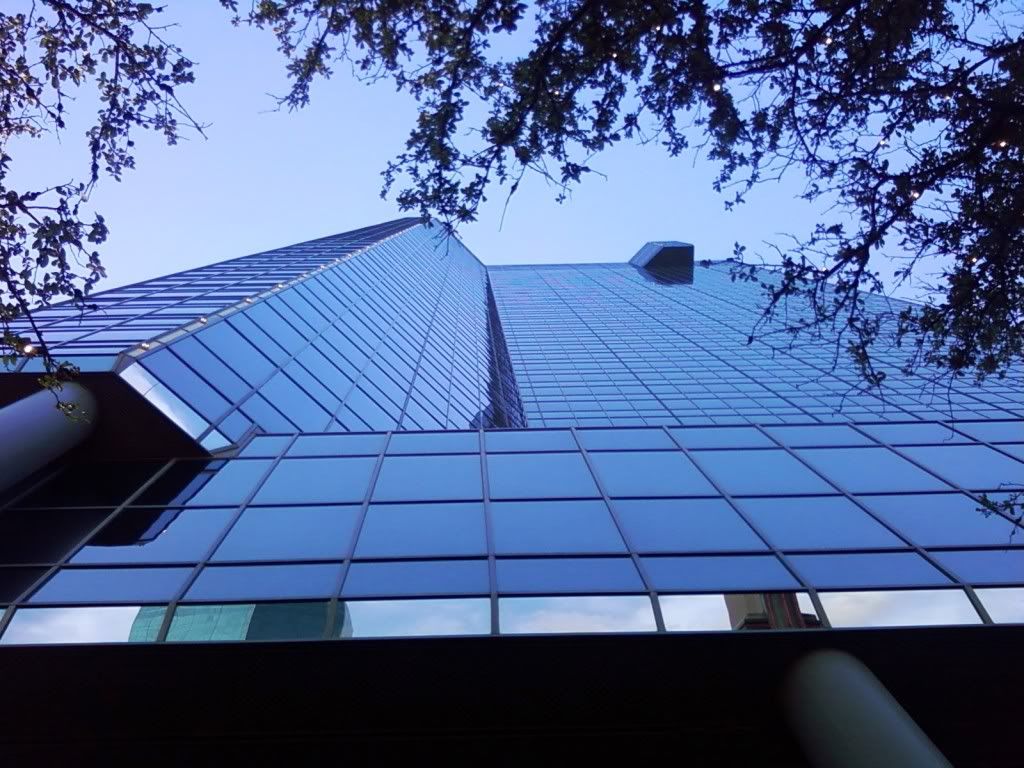 The foreground here is the DR Horton Tower and in the distance its near-twin, the Wells Fargo Tower.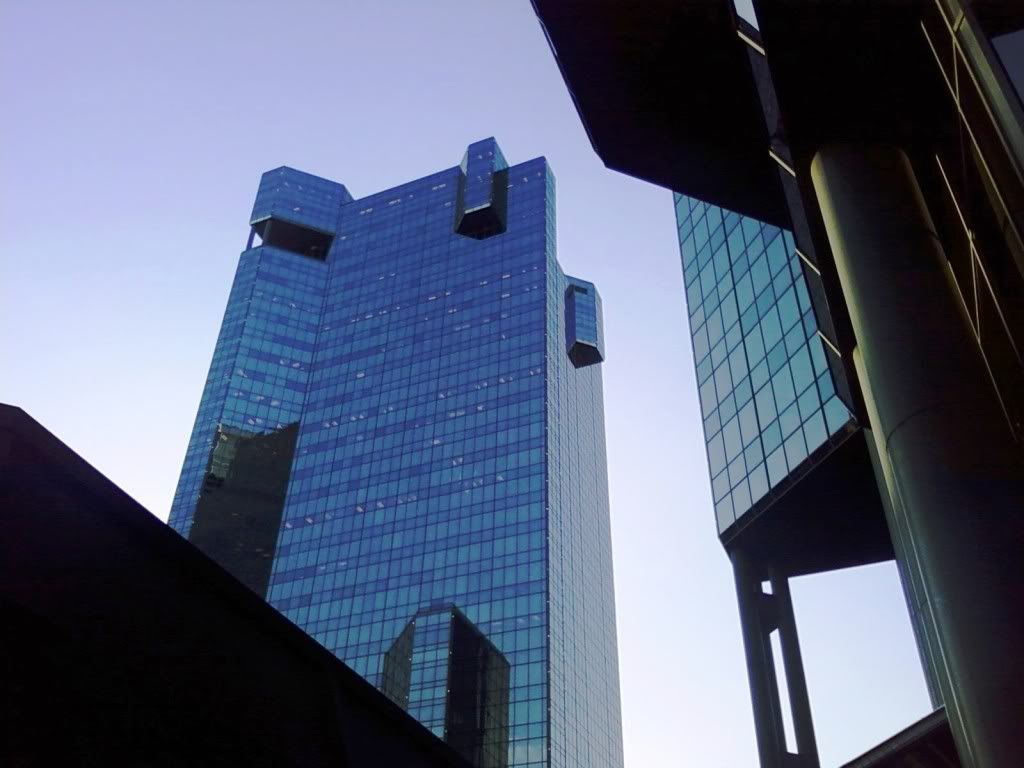 A contrast in styles- the very old Haltom's Jewelers and the DR Horton Tower.
One of the restored gems of Sundance Square housing several restaurants including Razoo's.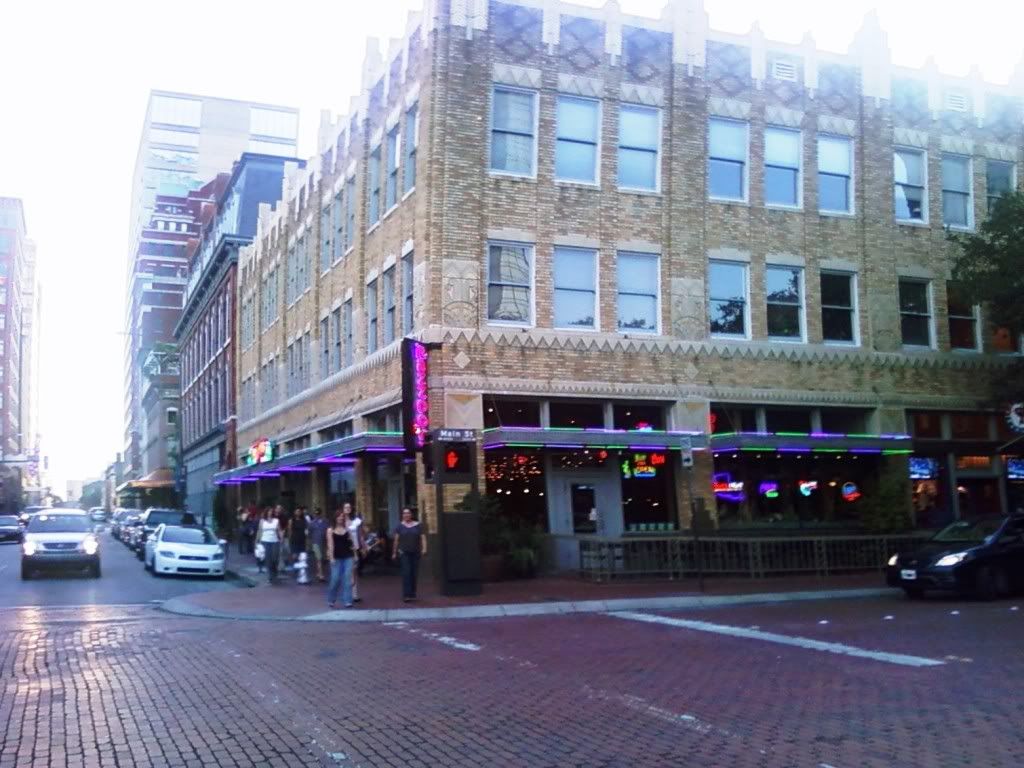 I forgot to take a picture of the Chisholm Trail trail mural on the other side. This building has radio studios in it (including one with a big picture window that looks outside on ground level.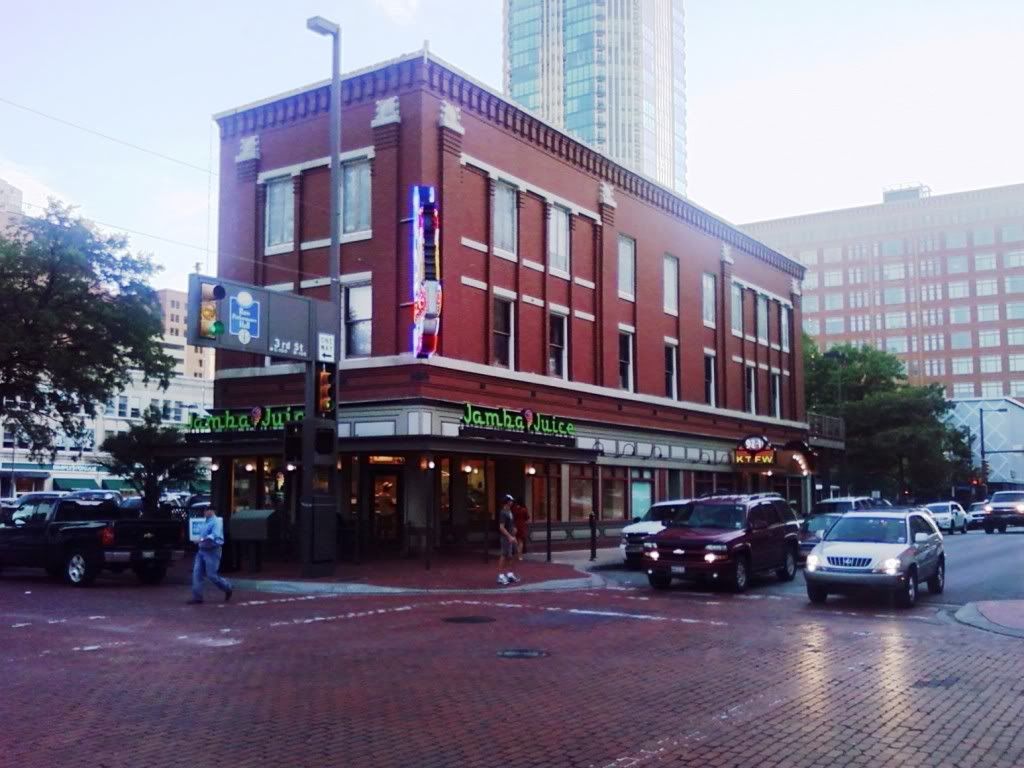 The building behind it is simply "The Tower". It was razed by a tornado in 2000 but now has some of the most exclusive condos in the city.
Before the tornado it was the Banc One building. After the tornado, they built a new Banc One building (to the right of The Tower) going from a glass tower to a new-built art deco style building.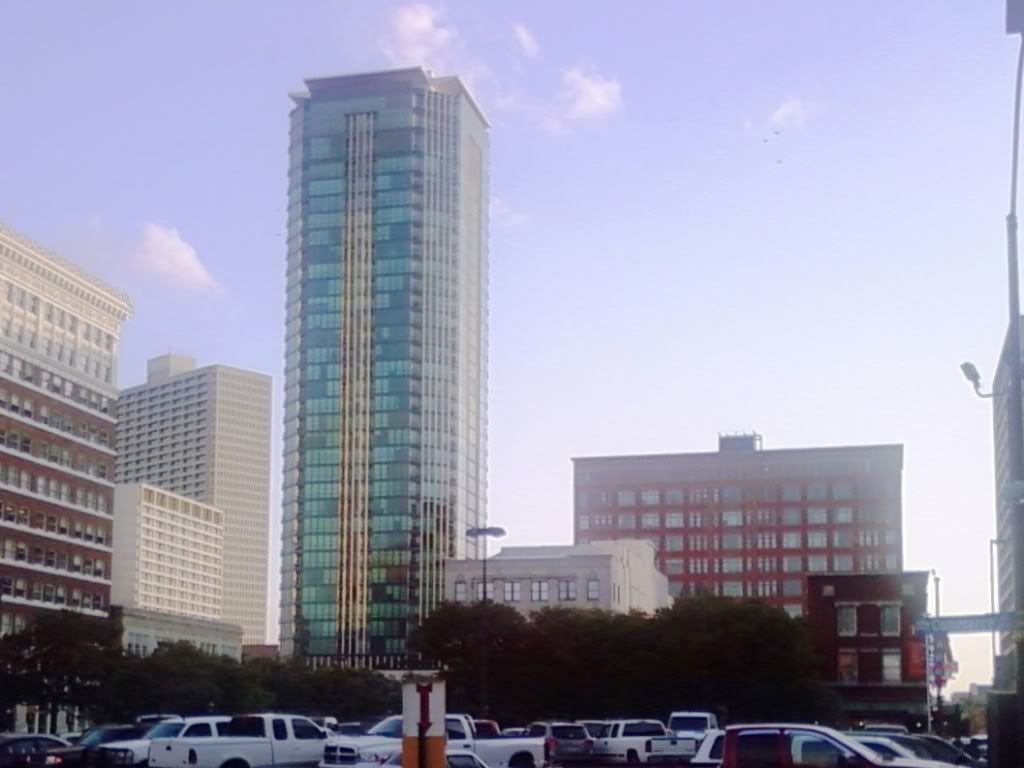 Finally it was time to go into the theater.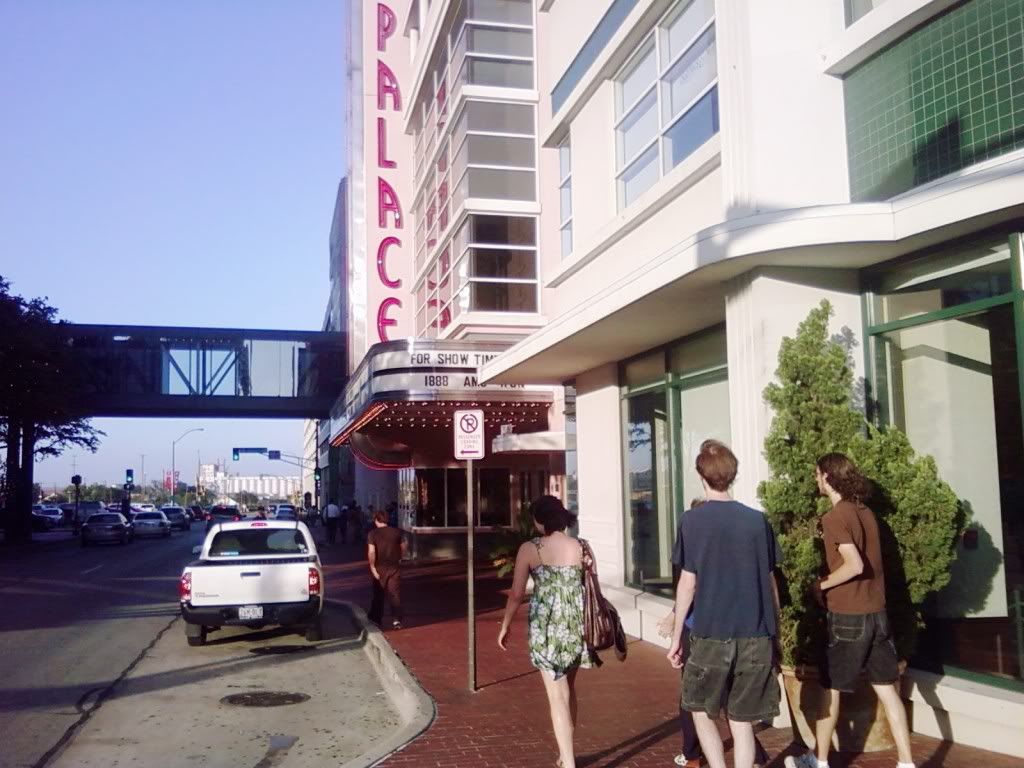 After the previews we took in Harry Potter and the Half-Blood Prince. It was a good flick.
We've had a lot of fun this summer. Having guests to entertain means we get to enjoy our city in a way we don't usually do anymore, and we begin to remember all the things we love about Fort Worth.