I have a 1973 Schwinn Varsity Sport as a backup commuter bike. I like it, but it's about one frame size too small and the handlebars are a little lower than I like, especially for riding around in traffic.
I know there was no such thing as a Schwinn Varsity Tourist in 1973, but the difference between a
Collegiate Sport and a Collegiate Tourist
was the upright handlebars. So a Varsity Tourist would be the same thing as a Collegiate Tourist, only with 10 speeds. (Maybe that makes it a Suburban, but the frame says Varsity!)
Anyway, I've been thinking about putting upright handlebars on my Varsity and started on the task tonight. First I had to clean up the donor bars from a nasty Huffy I picked up on CL. I used the "green" method (inspired by
Beany
and
Thom
and
Shelly
- thanks all!) to remove the rust using lemon juice and aluminum foil to scrub:
Handlebars before: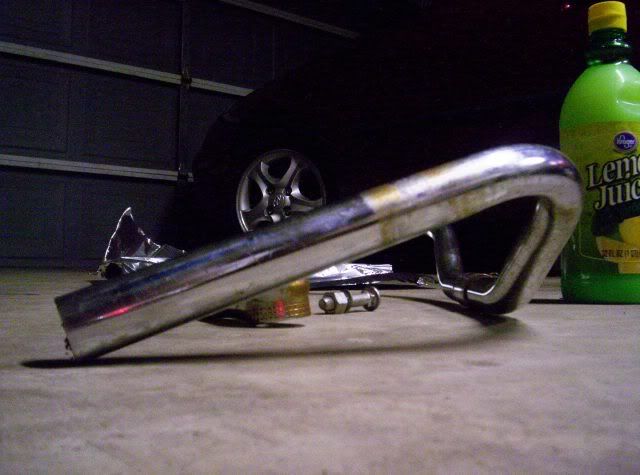 and after (I actually cleaned up the handlebars a little more but forgot to take pics of the final version):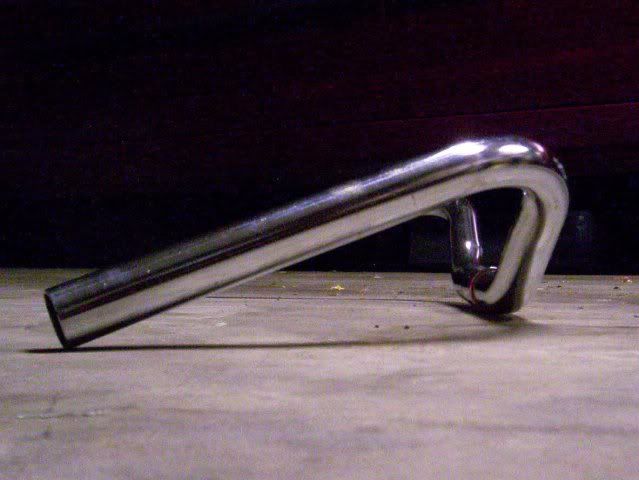 Stem before: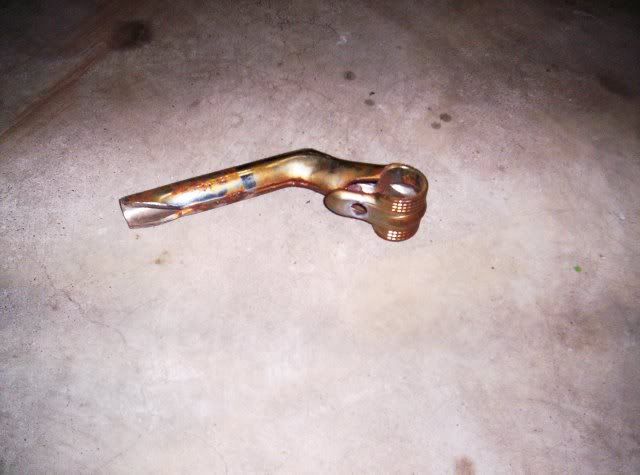 and after: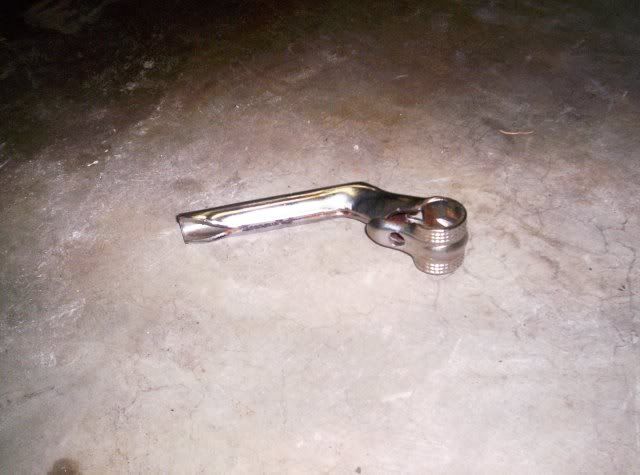 It's not perfect but I'm happy with the results. It's pretty amazing how well the lemon juice eats away the rust. On big, smooth surfaces like the handlebars, it was nearly effortless. The details on the stem were a little more difficult; it just took a little elbow grease.
Here's a shot of the bike from a few weeks ago to show what it looked like before I started: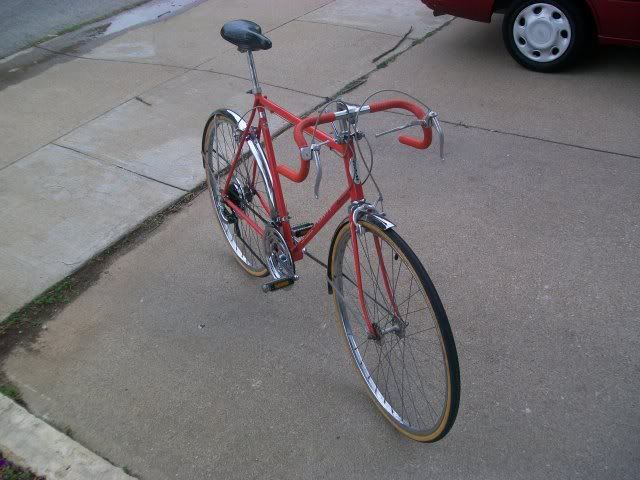 and what it looks like now: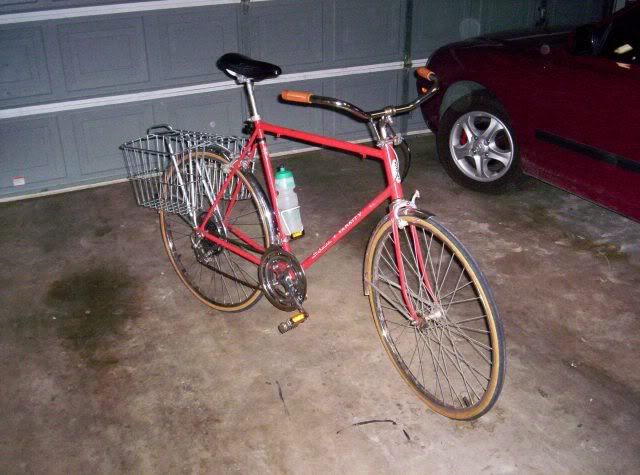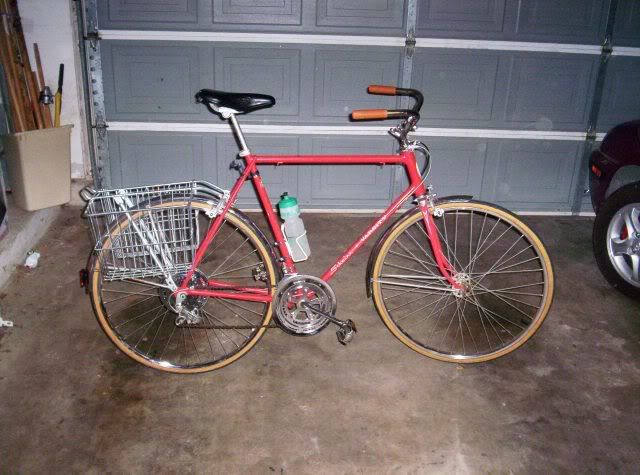 It's not done; I need to put the new brake levers on and route the cables. But this gives an idea of what the Varsity Tourist will look like.