It's been a hectic month that has seen many "lasts" of my parenting career.
My youngest son graduated from high school in June. Leading up to that were several events that we would be doing for the last time. I didn't get pictures of all of them, but here are pics from the first of the lasts.
The event was his last choir banquet. He joined choir as a sophomore so we really didn't get as involved as we did with band, but the choir banquet was always a nice event. The last two years it was held at a country club; this year it was held in a fairly recently renovated hall near downtown call the Marquis on Magnolia. Here is a closeup of him that night; I have to preface the pic by pointing out that these are CCPPs (crappy cell phone pictures).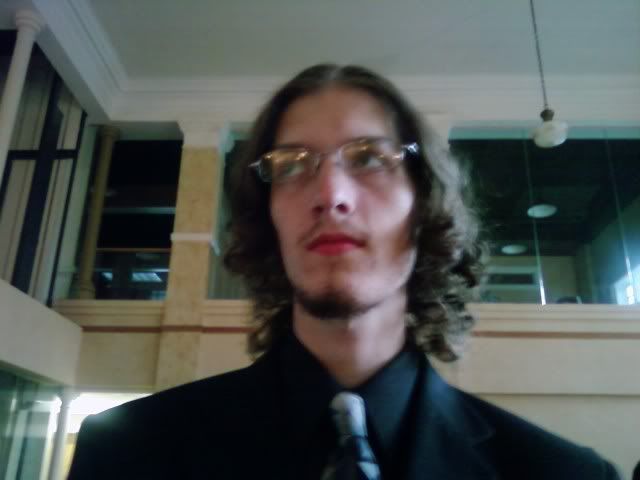 The hall itself was interesting in that it had two seating areas on either side of a grand spiral staircase that came up in the middle of the room. This pic was taken from our table, looking across the staircase to the other end of the hall.
While we were there, a strong storm raged outside. A tree got blown over onto someone's car in the parking lot.
We had a pretty good dinner- Italian. The program included giving out several awards. One thing they do that is kind of unique is they have "senior wills" where the graduating seniors pass a piece of themselves, a bit of advice or whatever, on to the underclassmen. Our son passed on the perseverance & fortitude needed to do both band and choir, since he was in both. (They often conflict with each other and each is a sizable time commitment.)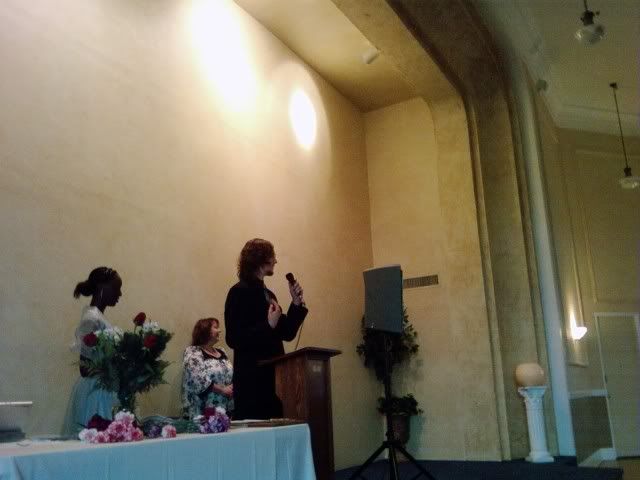 That was the first of several lasts. There was the last choir concert, the last band concert, and the last band banquet. The band banquet was bittersweet for me because we'd been pretty involved with band, for eight years with both of our sons, we and knew several of the other band parents well, but that tie has been cut.