Part 4: 1984 Schwinn World Sport
I just picked this one up today for $10 after seeing it on Craigslist. There was no picture, just a price and the fact that it has 27" wheels. The best part was, it was only a mile and a half away, only a few blocks from our first house.
Total impulse buy, but it fits in with my plan to permanently retire my damaged Nishiki Olympic 12. It has comparable components to the Nishiki, but they're not in very good shape because the bike looks like it was kept outside. Before moving the components from the Olympic 12 over to the Schwinn, I think I'll repaint the Schwinn since it has a lot of nicks and scrapes and a few bare spots.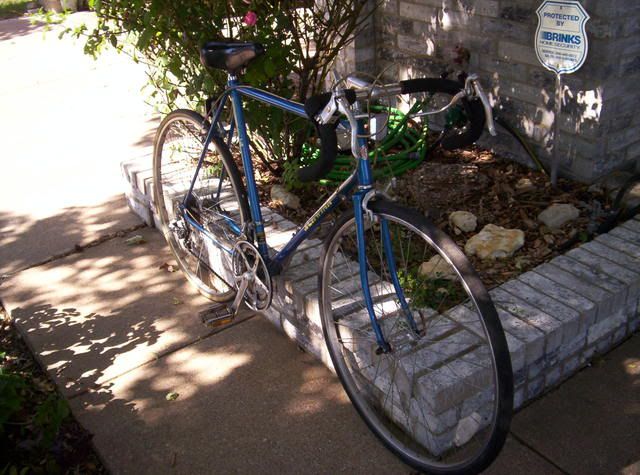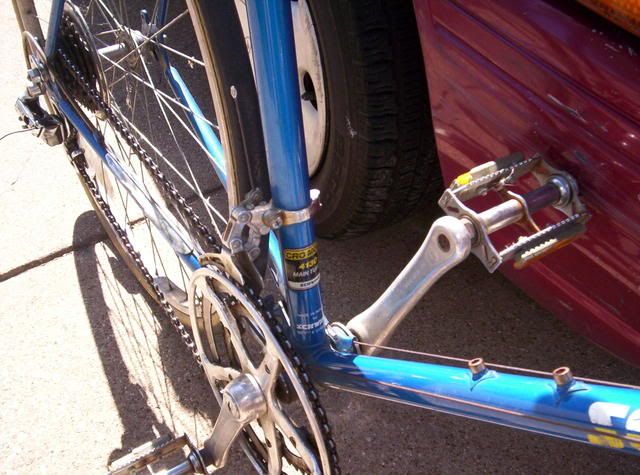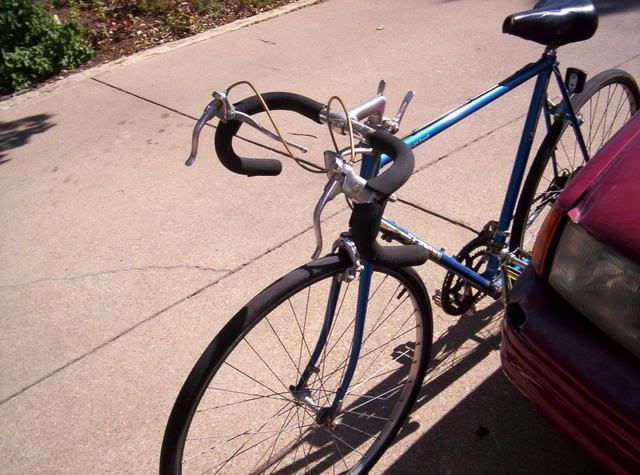 I guess I gotta replace that rear tire!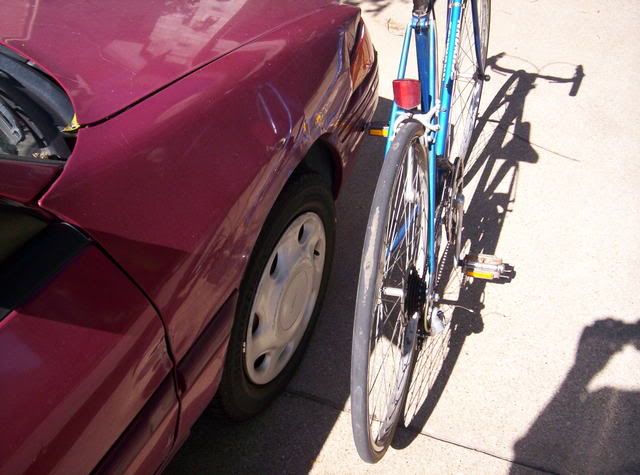 At what point does a hobby become and addiction? I am pretty practical about my bike purchases- the first one was to commute with; the second one is a classic and I use it for short trips to the store and stuff, and this one will replace my old damaged one. But this makes three in two months. I guess the good news is that each one has cost about 1/3 of the previous one. And except for the paint, I don't think this one will require any money to get it on the road.