I'm sorry, but I just can't get enthusiastic about a 17 mile commute each way when the temps are easily over 100. Call me a wimp, but I just don't wanna do that. So how to get some miles in? Well, find a group that rides at night, of course!
I found such a group locally. They start at a pub. I rode my bike up there and had a pint at the pub before the 7:00 pm meetup time. I found out they meet up at 7:00 but don't usually start until 7:30. That gave me time for a second pint. ;- )
Some pictures of the ride follow (and also a video). I'll let the pictures speak for themselves, mostly. But first, the video.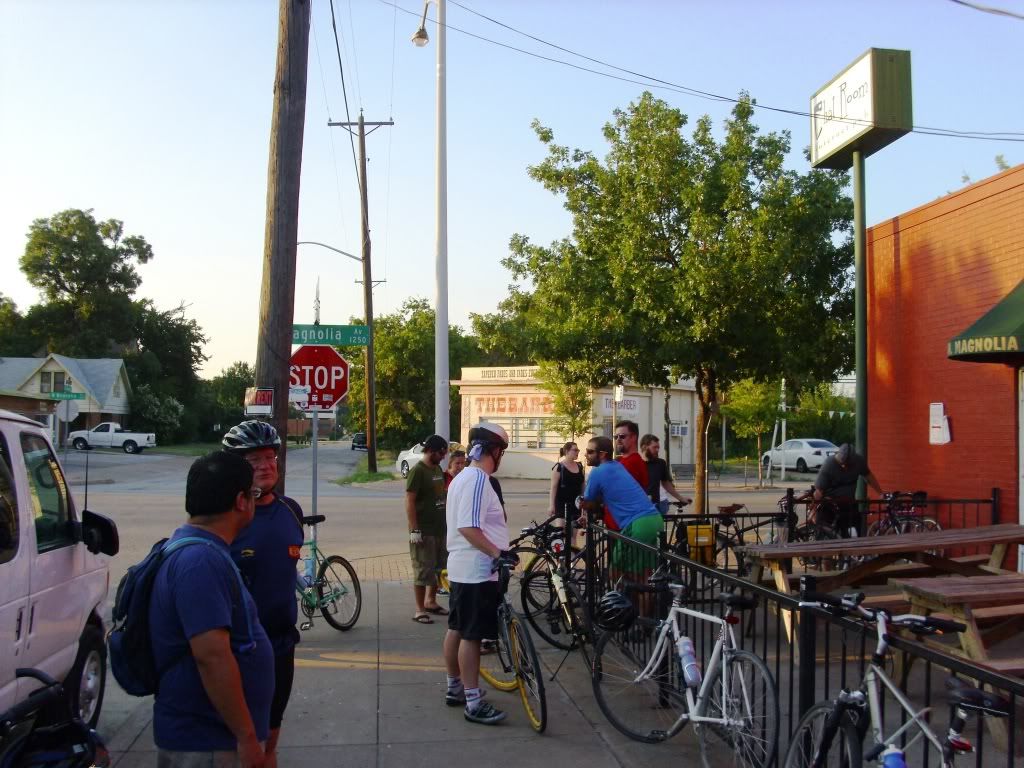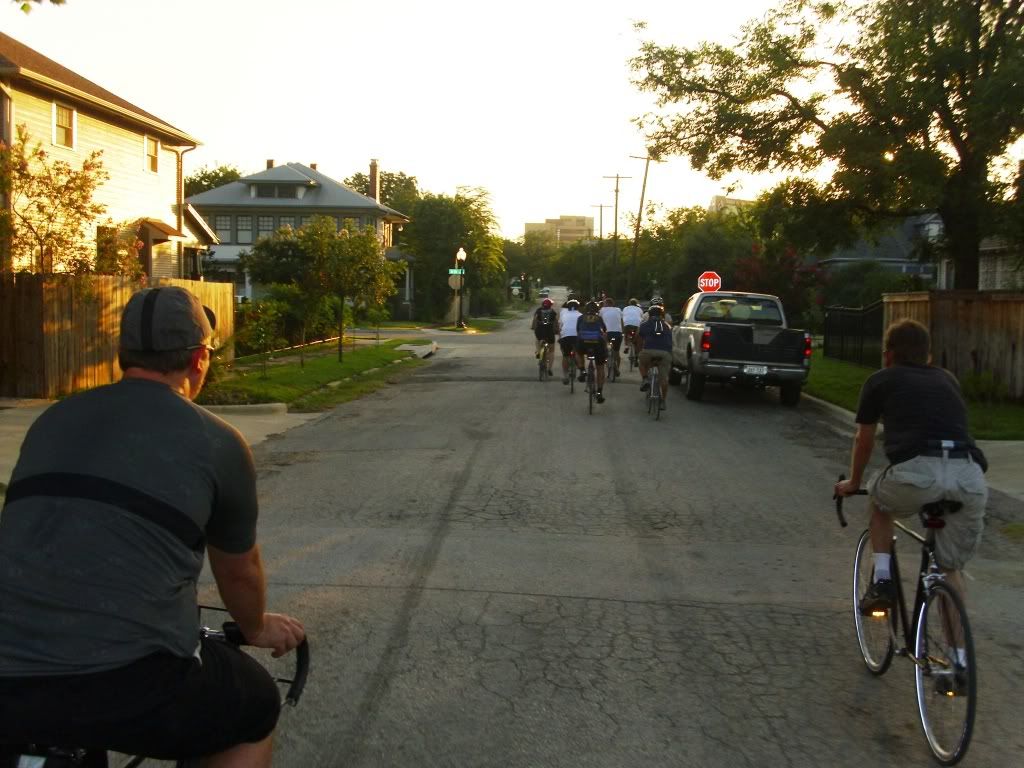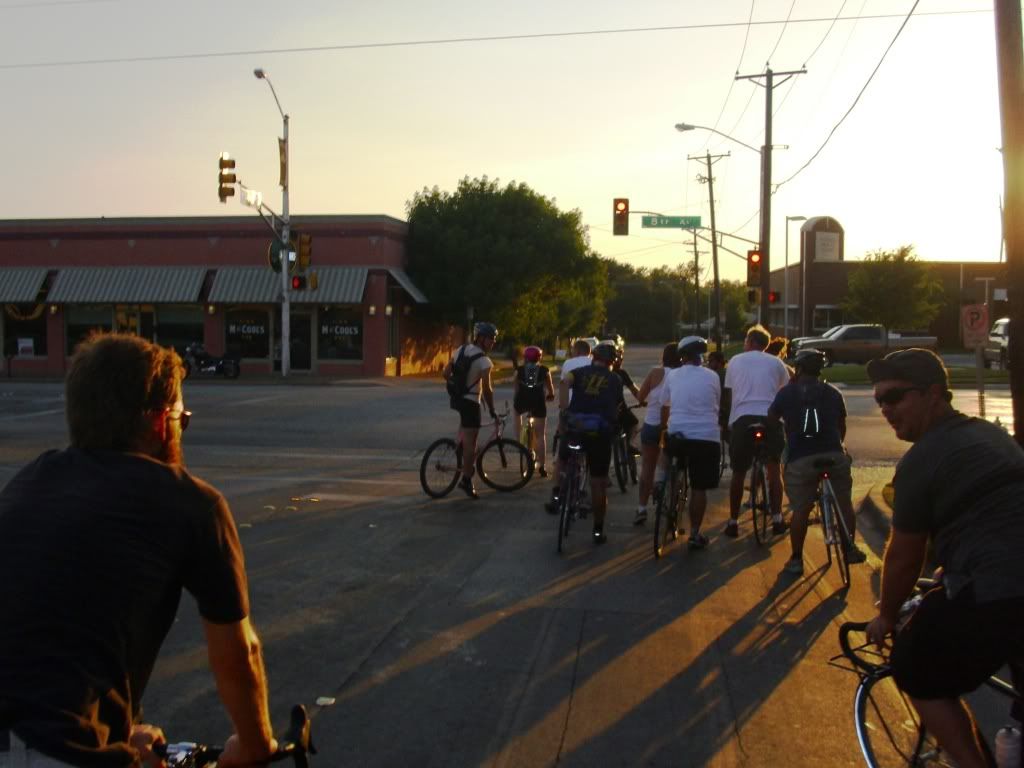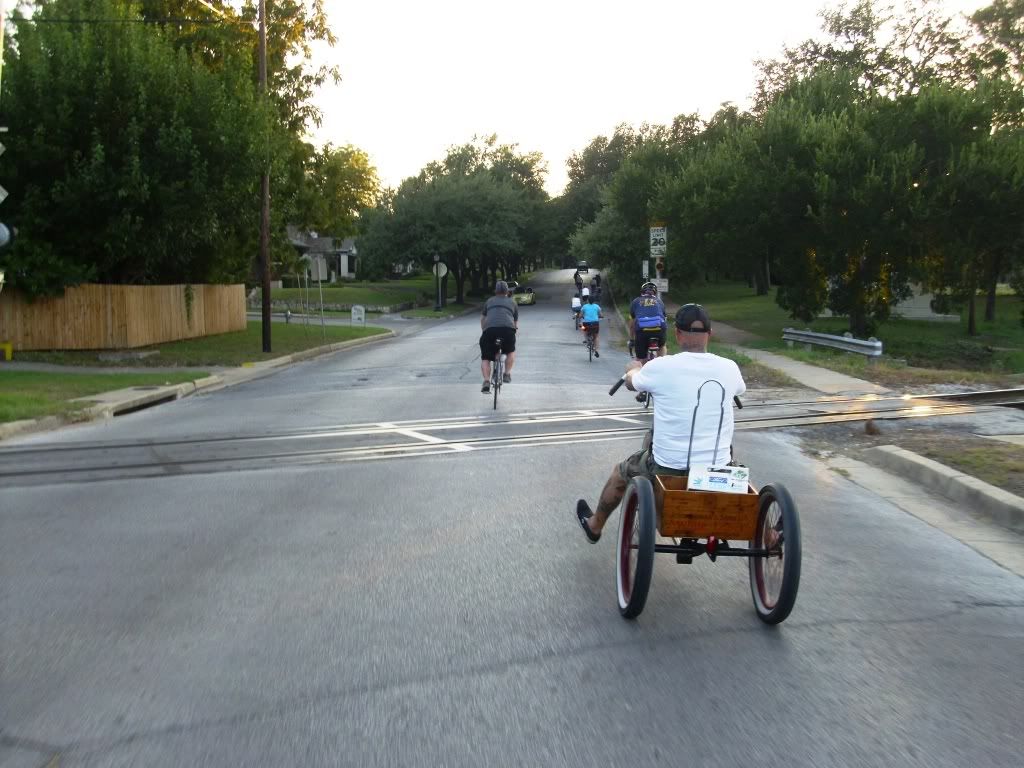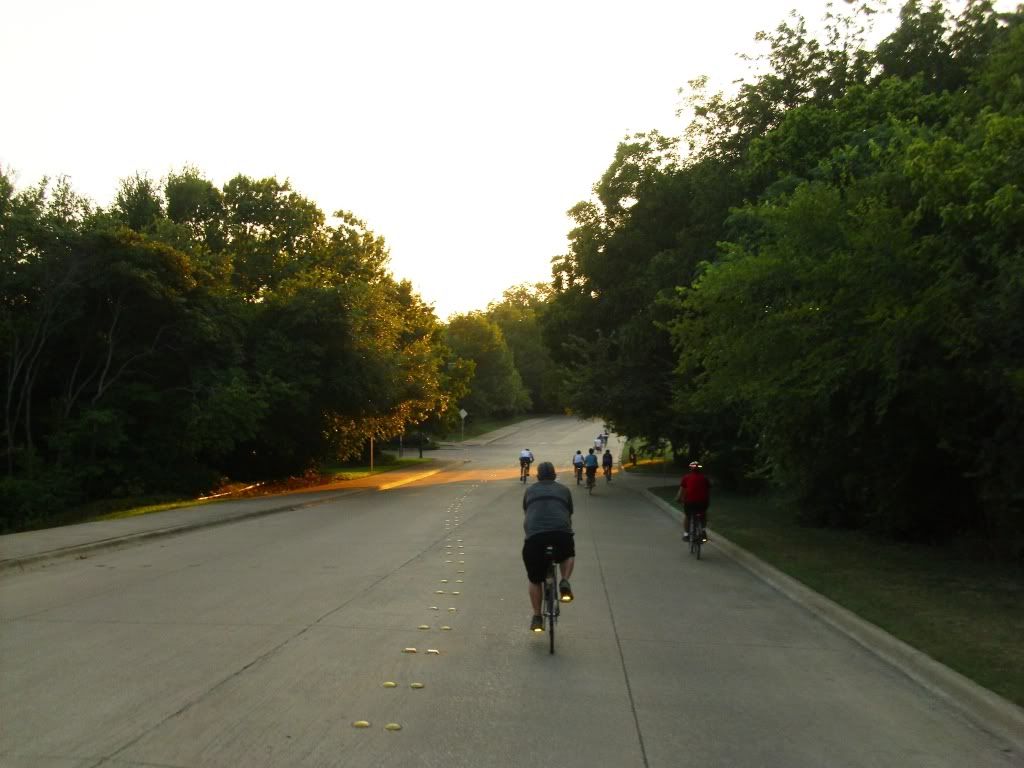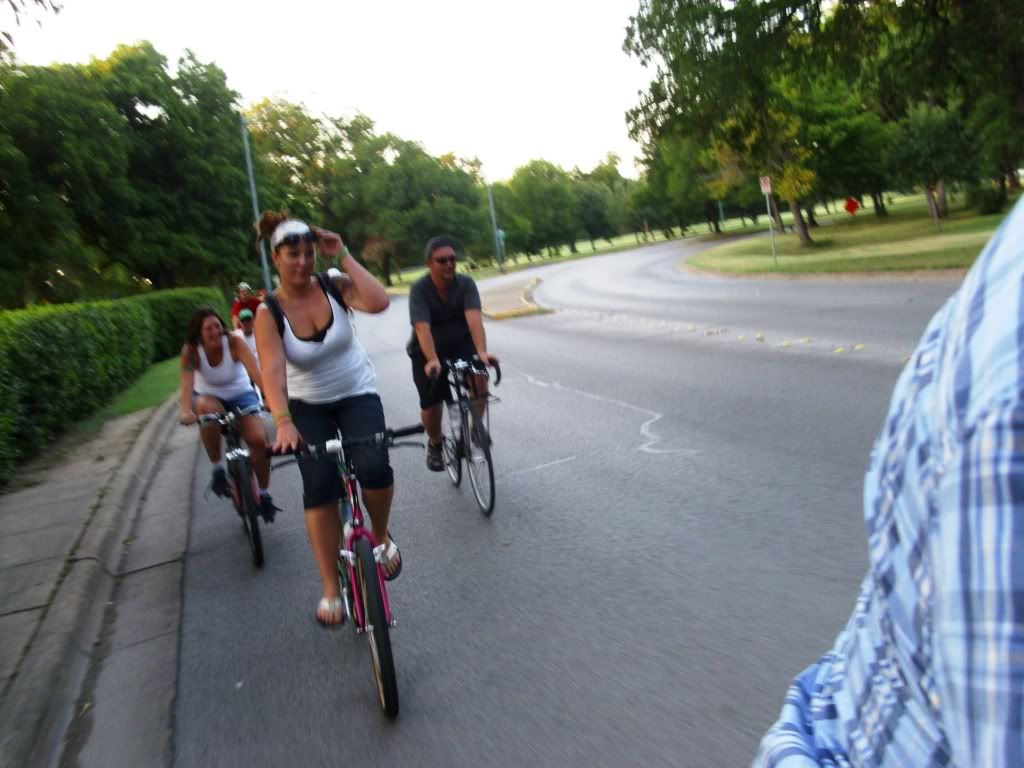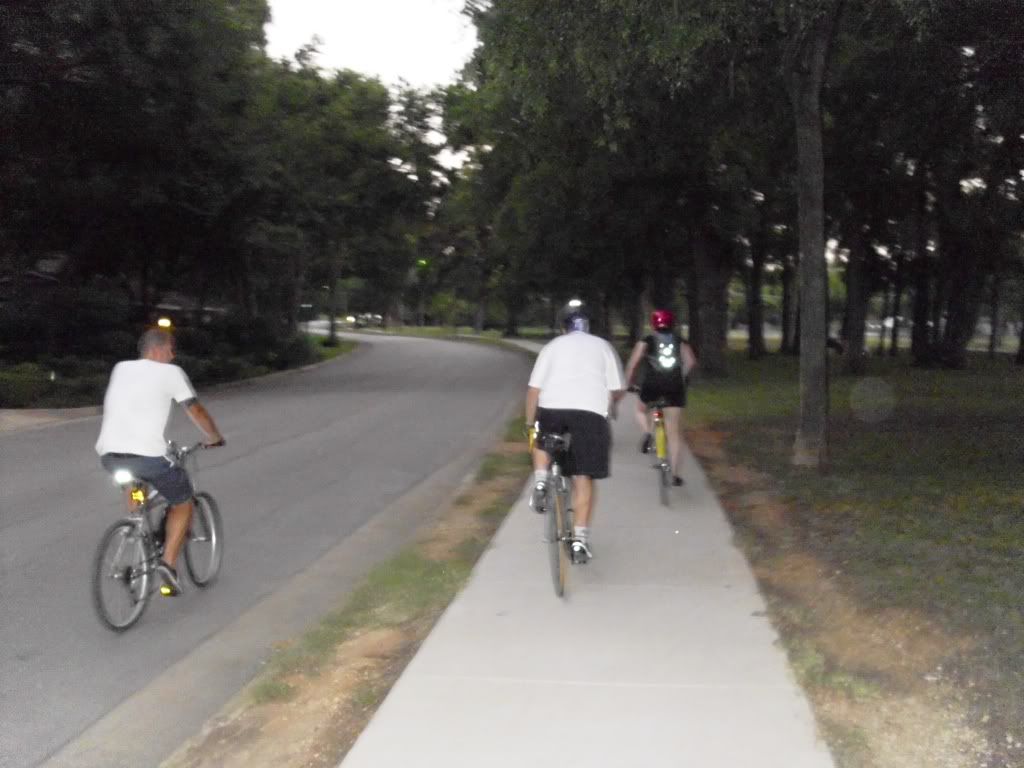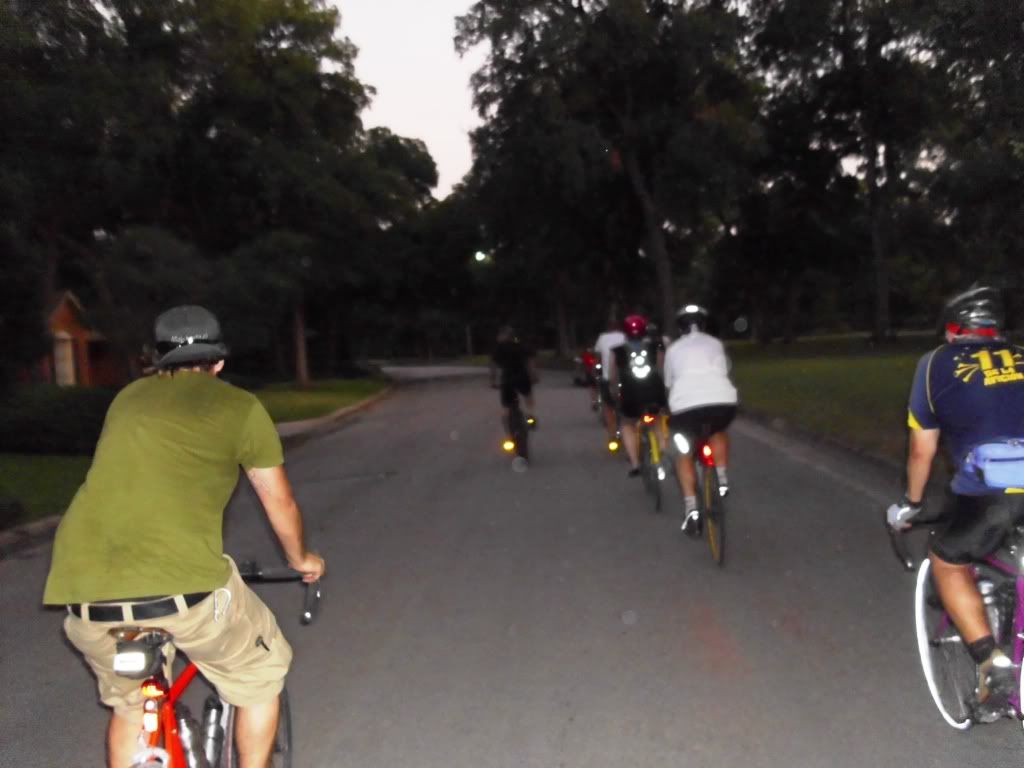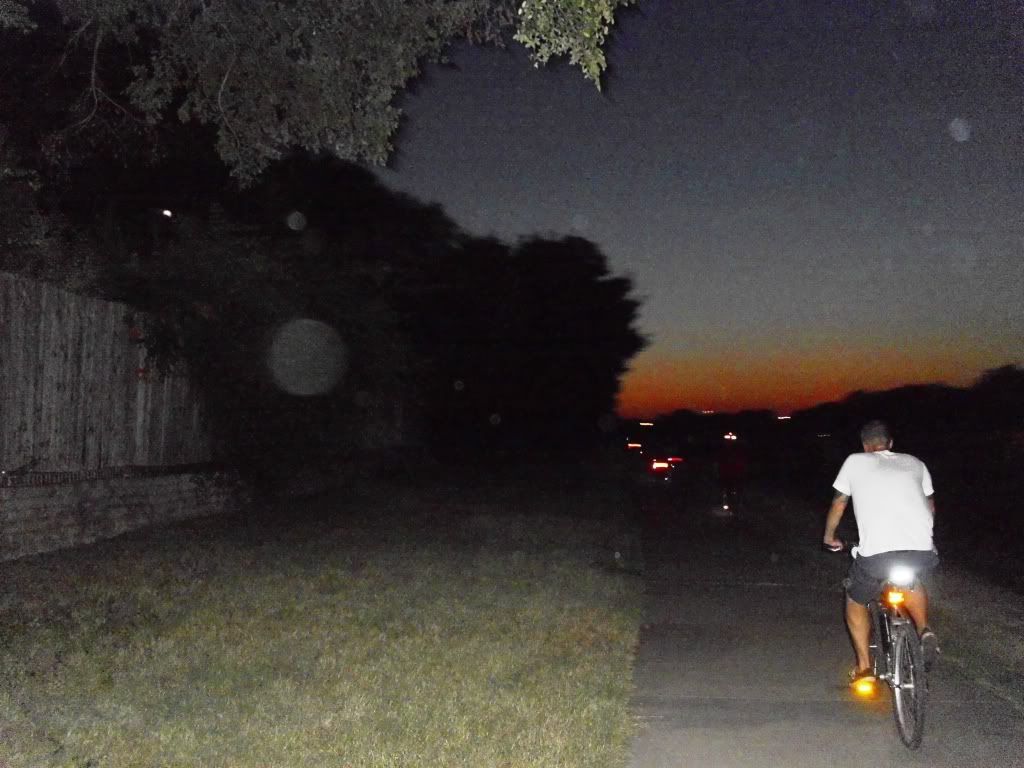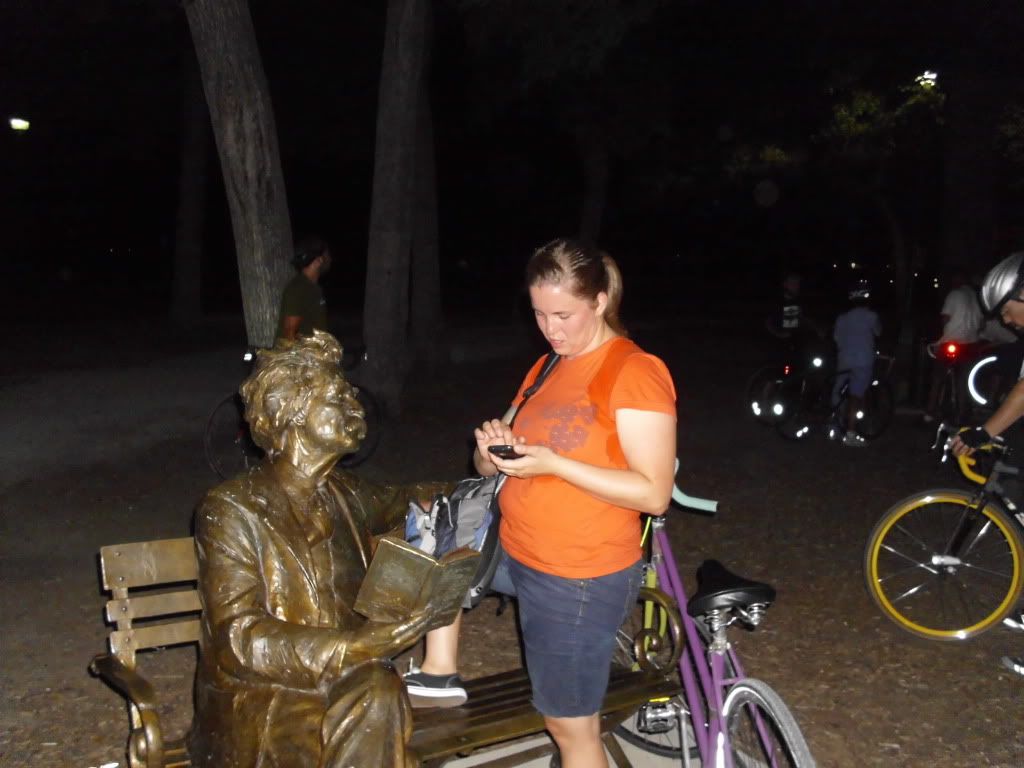 Fearless Leader consults with Mark Twain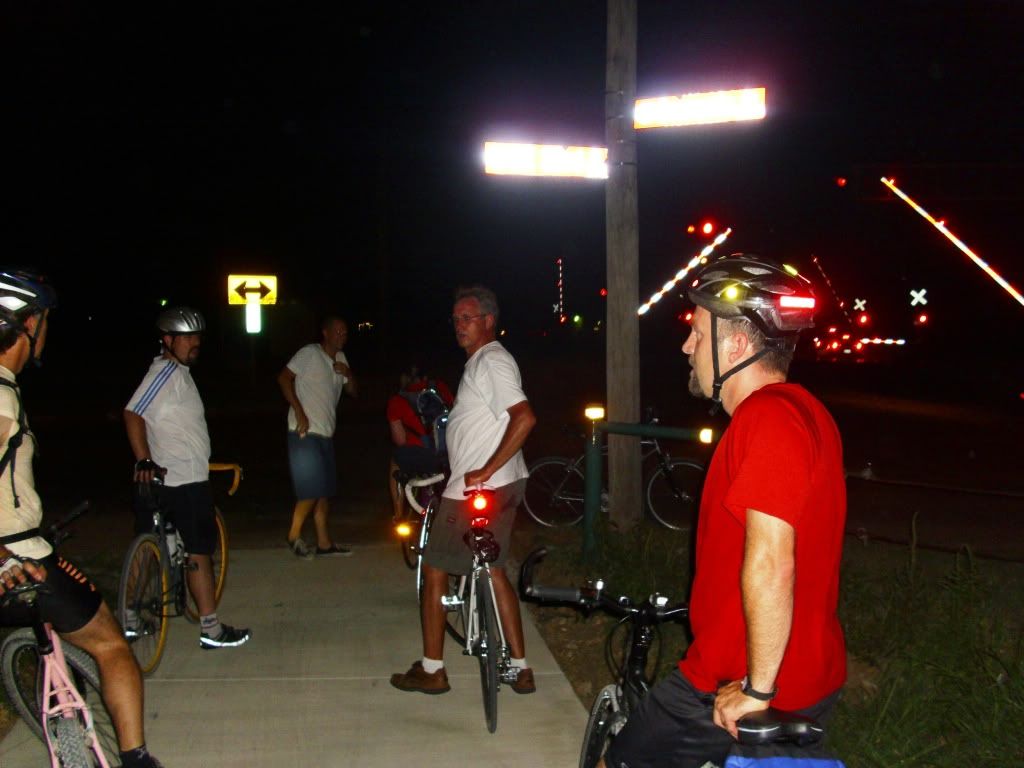 Waiting for the train crossing gates to go up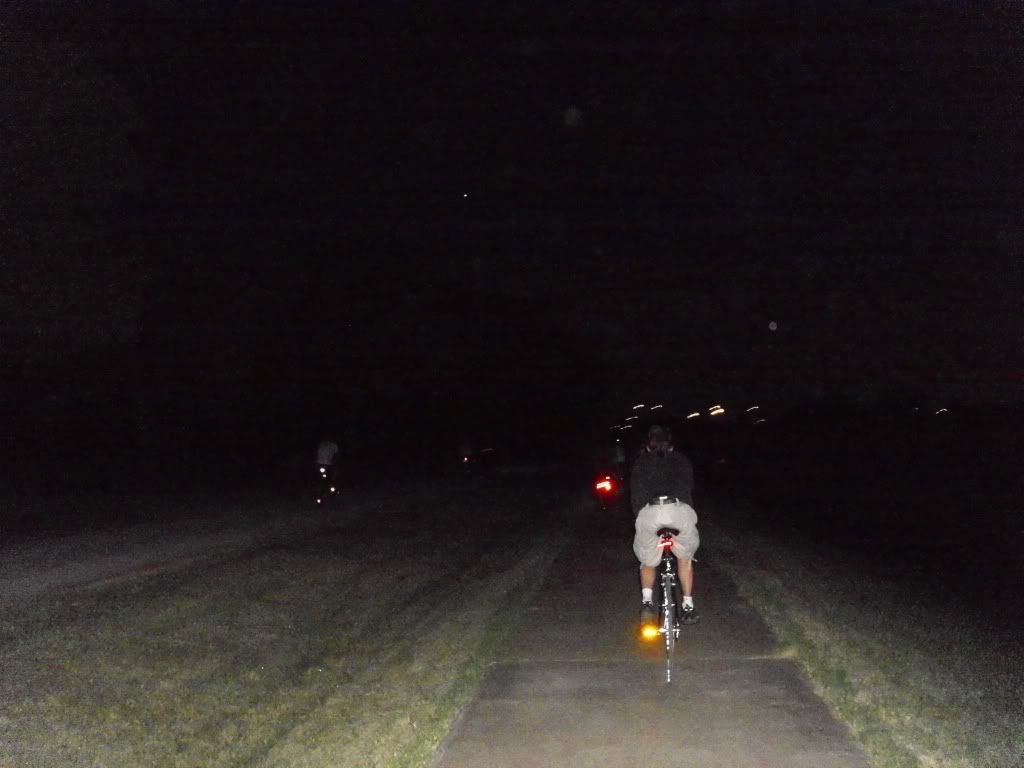 Sure beats riding in the afternoon sun!