Ocean Rock
redux
So today Mrs. Doohickie and I went to lunch at Ocean Rock... er, I mean
Rock Bottom
. It's a bit confusing; Rock Bottom just opened recently.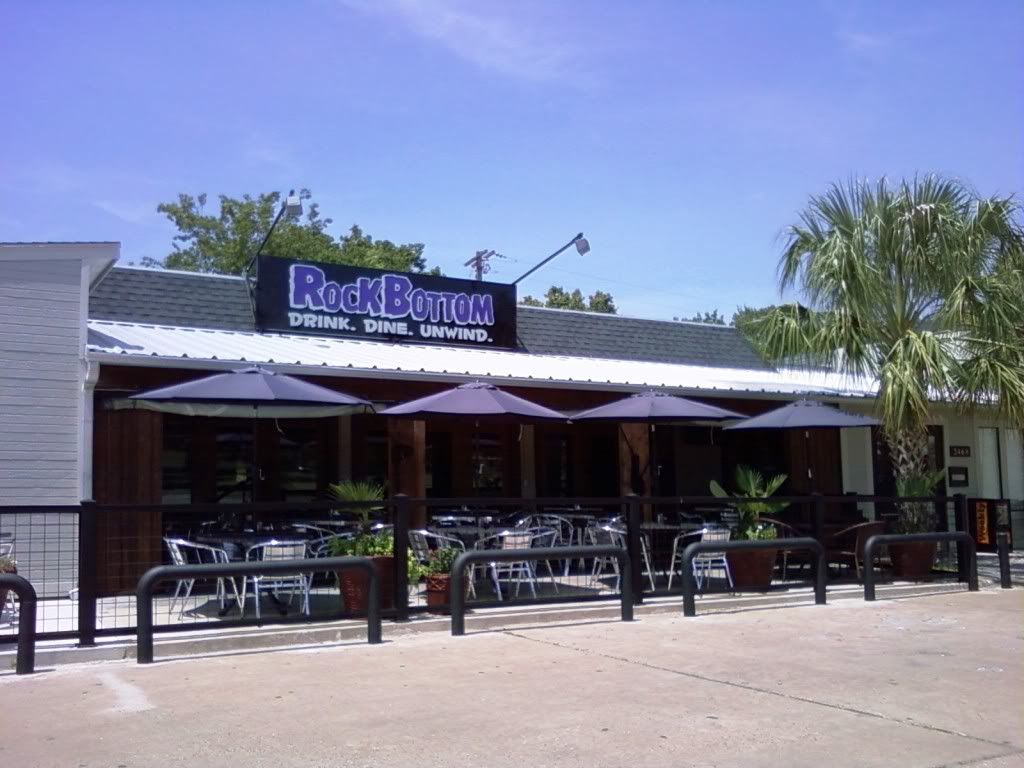 Before that, it was Ocean Rock.
We liked Ocean Rock. One of the things Mrs. Doohickie liked is they had a good Key Lime Pie. After checking out the
menu for the new Rock Bottom
, we saw they have Key Lime Pie on the menu and decided to try lunch there.
Rock Bottom has a decor very similar to the previous tenant; if anything there is a bit more pandering to the TCU crowd, both in what hangs on the walls and in menu items. The service was good- very attentive and several servers asked us if we needed anything even though we weren't their table. It was prompt too and the food arrived quickly. I had the Baja Fish Tacos.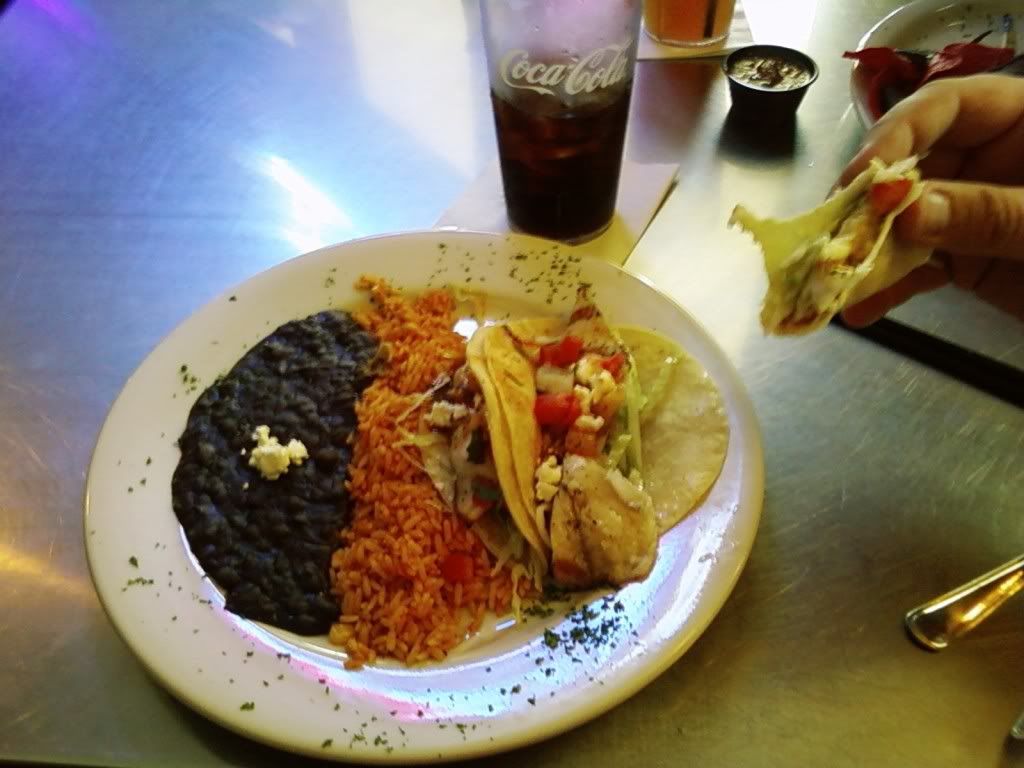 They were excellent, with a great blend of flavors. Mrs. Doohickie had the Santa Fe Veggie Wrap, but had regular ranch instead of the jalapeño cilantro ranch dressing and a spinach tortilla instead of the jalapeño cheddar.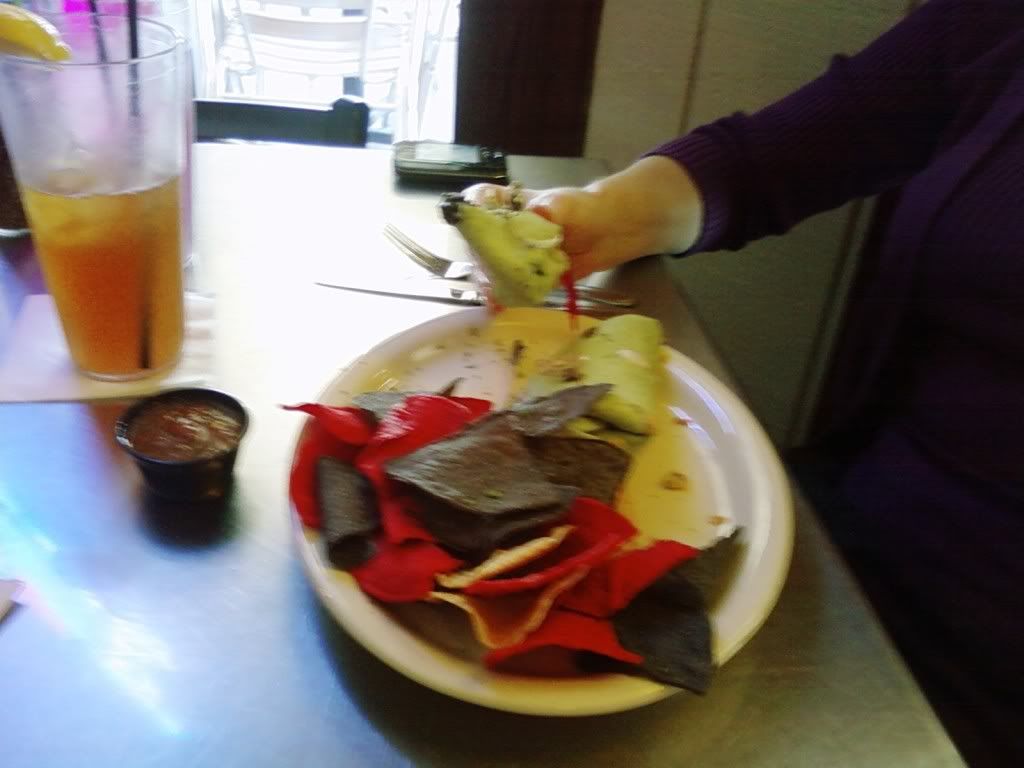 She liked her lunch a lot. The staff was totally cool about substituting for milder flavors.
Overall our experience was excellent and the food was great. I have two minor criticisms though: They were out of Key Lime Pie! That was the reason we decided to try them in the first place. (Oh well, I guess we'll need to go back for that another time.) Also, they had neither a lunch menu nor lunch specials. I usually don't pay $10.99 (not including drink) for lunch. The fish tacos were good, but equivalent level of food can be had elsewhere for less.
I mentioned the lack of a lunch menu to our server; I hope she passes the idea on to the management.
With just a little tweaking I can see Rock Bottom becoming one of our regular stops.