The ride home today made me feel like
R A N T W I C K
. Rain, wind, the rumble of thunder, more rain, wild temperature swings. I love it.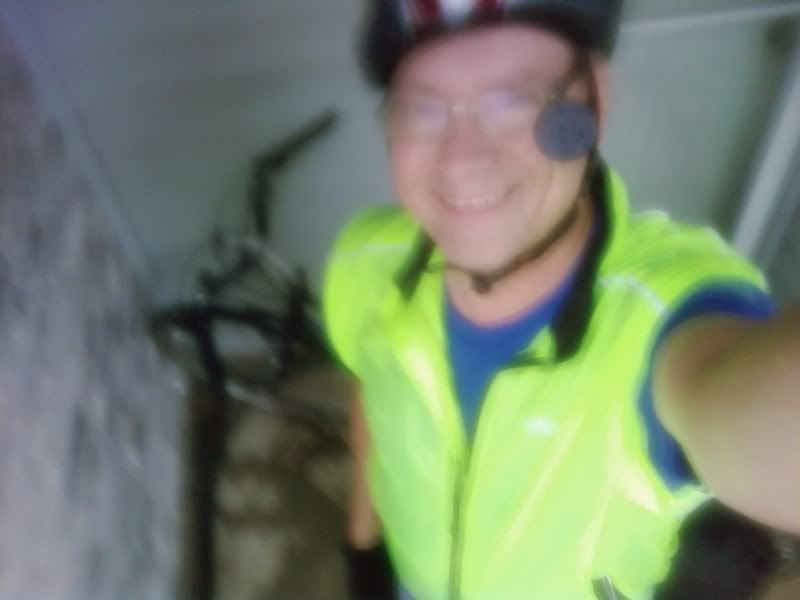 The blurriness is a testament to how wet the cell phone was.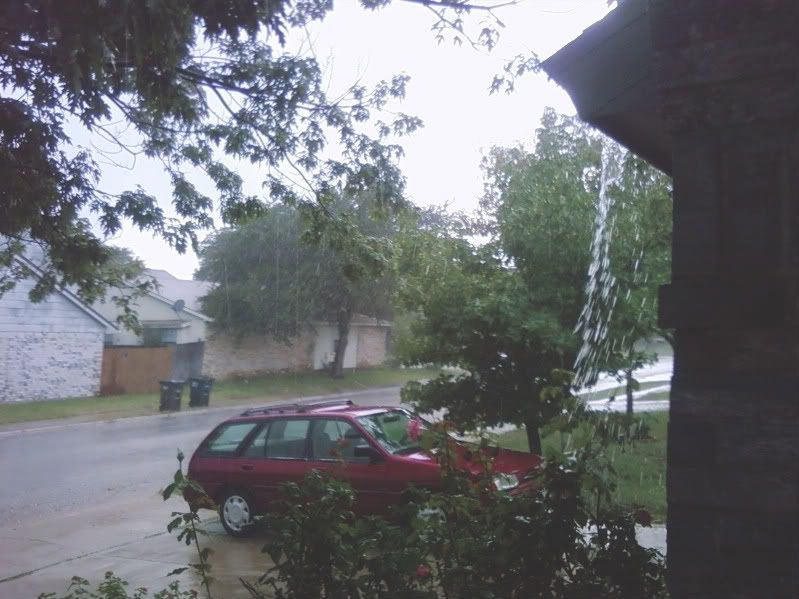 Cats & dogs...
I had the pleasure of sharing my commute in to work with a fellow cycle commuter, if only for several blocks. I saw him ahead of me and made the effort to catch up. The reason I saw him ahead of me is that he runs a Planet Bike Superflash (
just like I do
). You can see those from a long way off! That is a comfort to me, to know that I'm that visible from behind.