So this past Friday, some friends and I rode the
Trinity Railway Express
(TRE) from Fort Worth to Dallas, then we rode our bikes around
White Rock Lake
and the surrounding area before heading back to downtown Dallas for lunch and taking the train back home.
My riding buddies planned to board the TRE in downtown Fort Worth, but I had to drop my car off for some maintenance, so I rode the my bike from the dealership to the TRE station at Richland Hills.
For $7.50, you get a day's worth of unlimited transportation on
The T
(Fort Worth's bus system), the TRE, and
DART
Buses and Light Rail.
Not being sure how long I would be at the dealer, and not knowing how long it would take me to get to the station and how crowded it would be, I got there pretty early. It gave me a chance to look around. There were real bikes of real commuters locked up!
After almost an hour of waiting, my train arrived.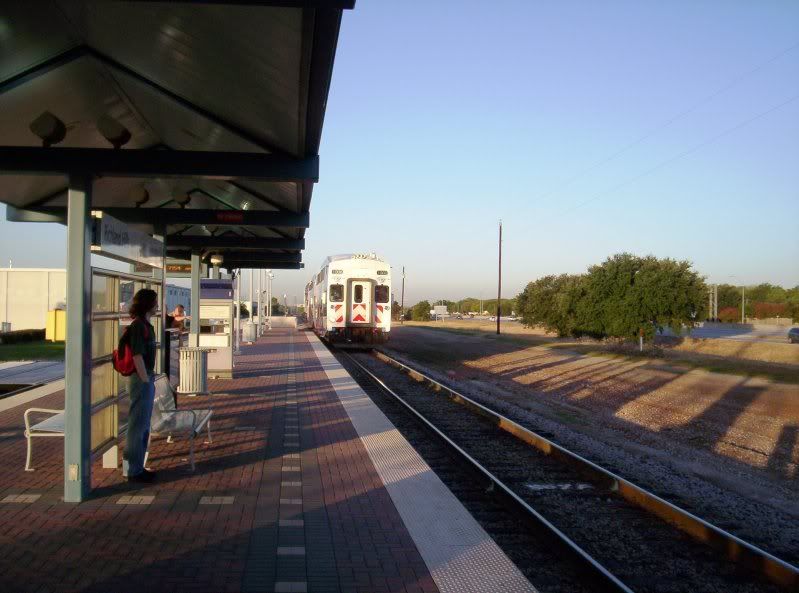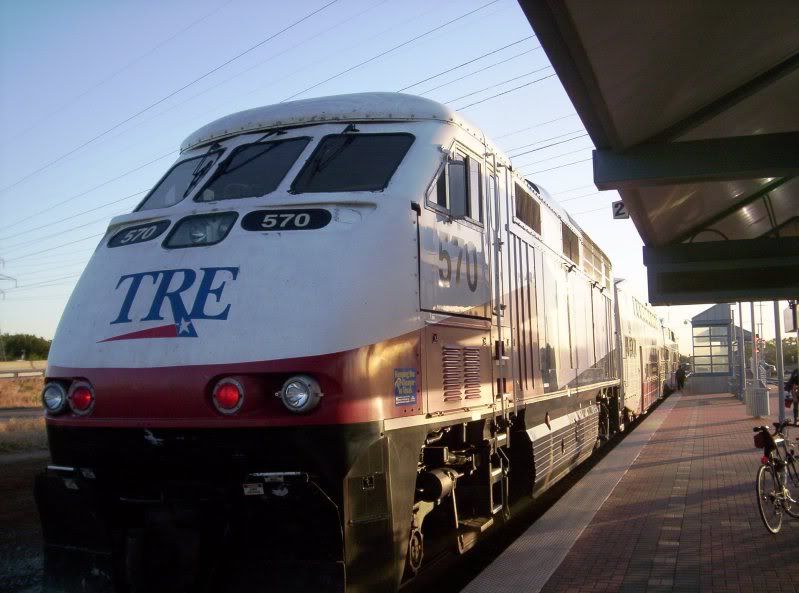 I found my riding buddies on the train.
We got off at Union Station in Dallas,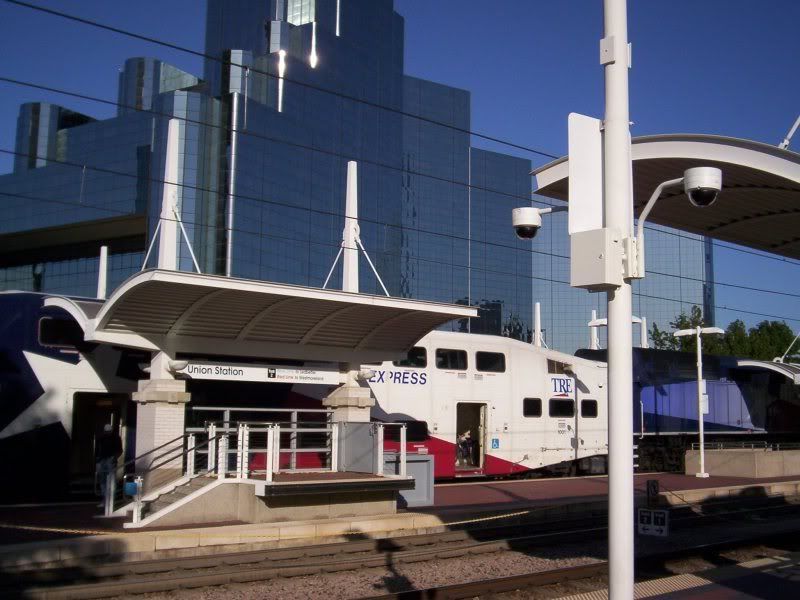 which is in the shadow of Reunion Tower.
From there we took the DART Blue Line toward Garland. It was a tighter fit on the light rail, but we still got our bikes on board. Three of the four bikes fit in the area where two cars coupled together.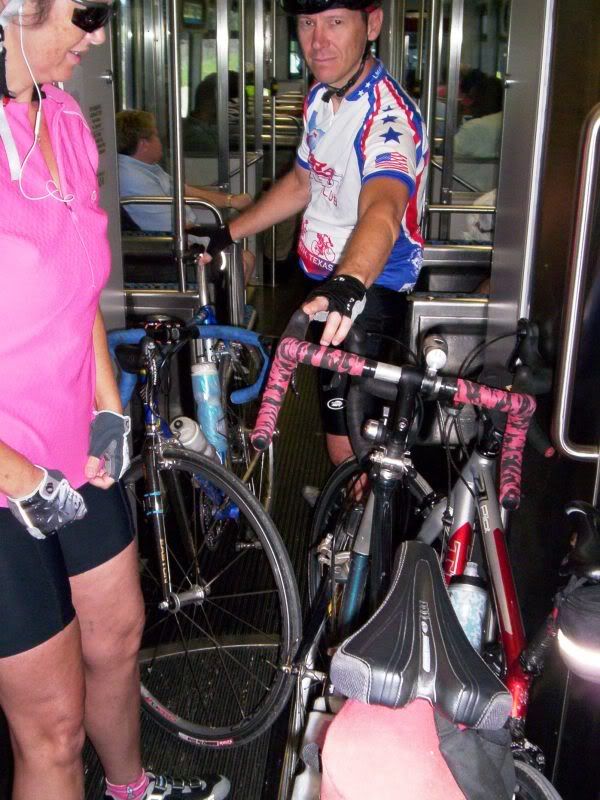 Finally.... freedom! We got off at the White Rock Lack station and rode over to the lake.
It only took a few minutes to get to the lake.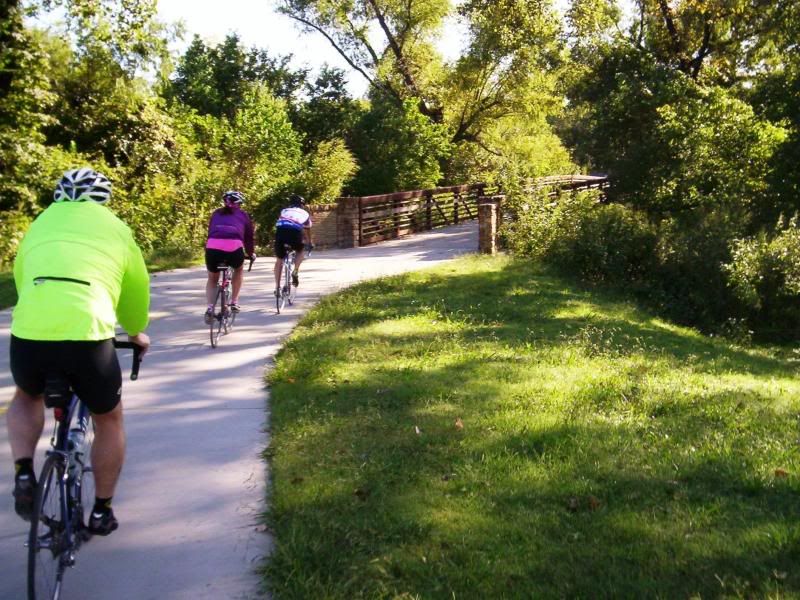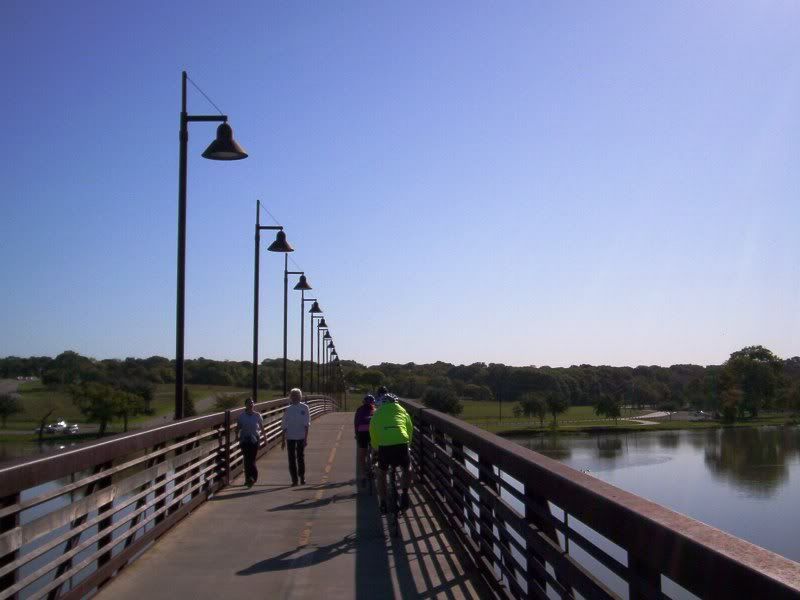 The weather was PERFECT.
White Rock Lake is surrounded by some of the most gorgeous homes you'll see. We detoured off into the surrounding neighborhood a bit.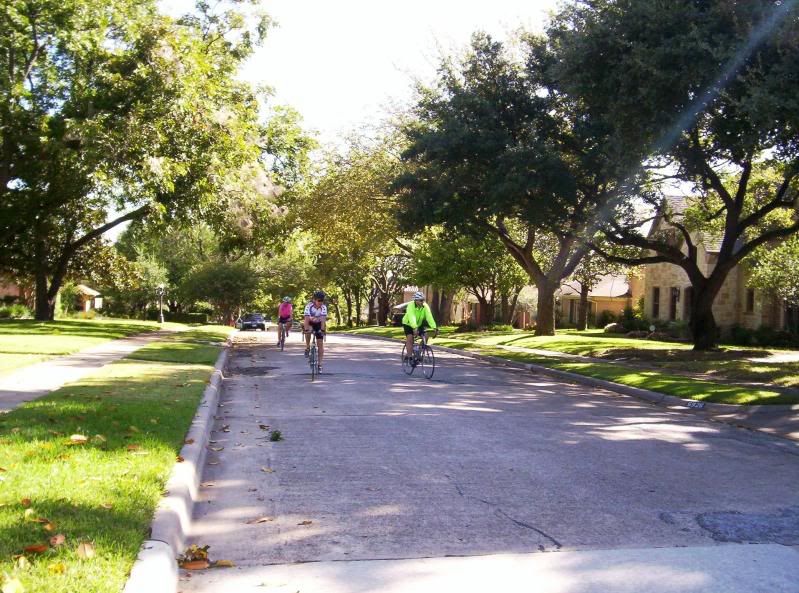 This one was ostentatiously called Mount Vernon.
Some other homes in the area. Nice....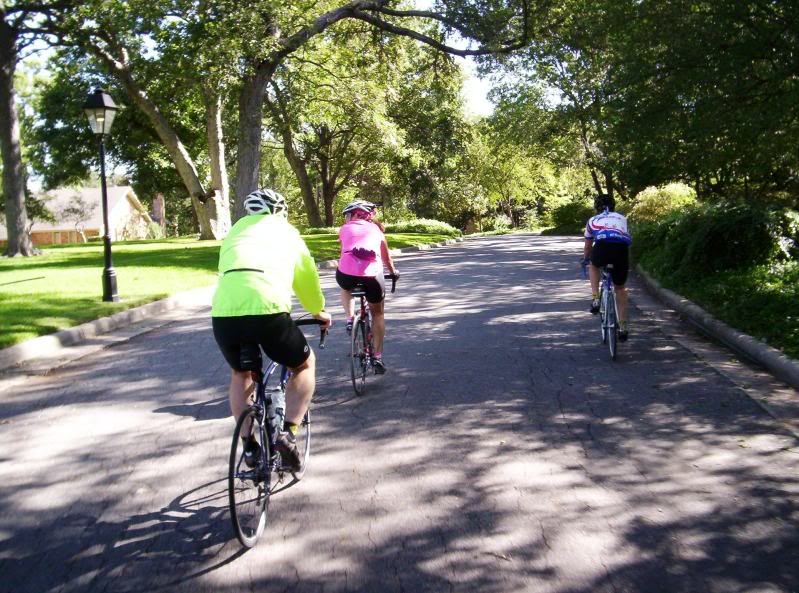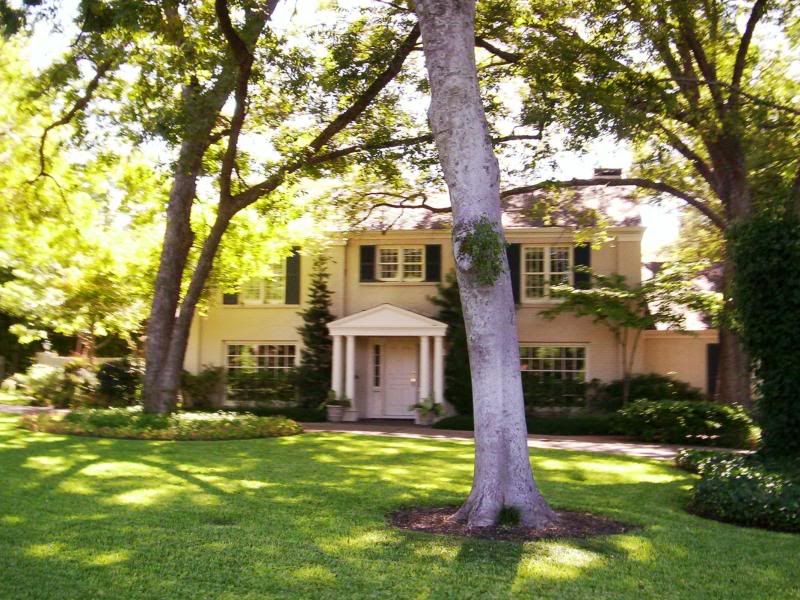 We saw this house from both sides. It was freakin' huge!
A brief break...
And we left the lake to follow the
White Rock Creek Trail
.
(Insert horse's ass joke here ;-)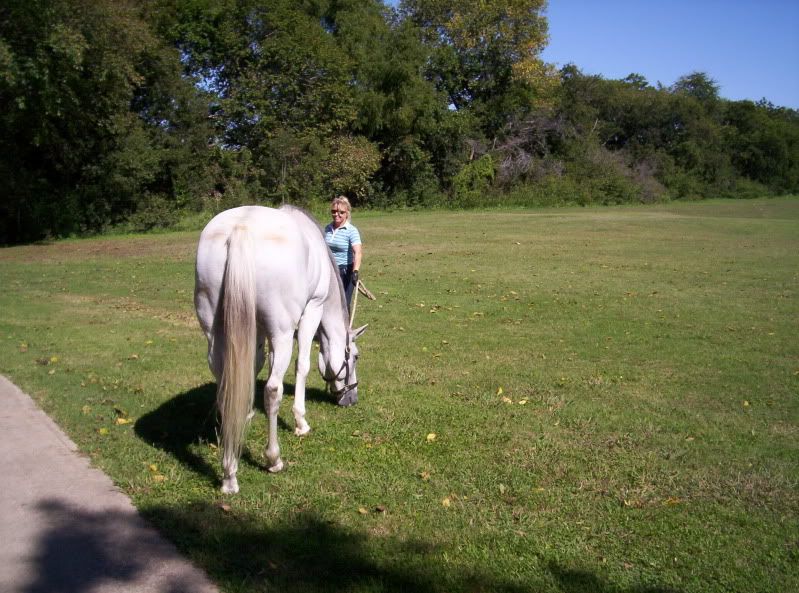 Once the horse's handler realized I was trying to take a picture, she got it to pose all pretty.
Further up the trail, crossing under Walnut Hill Lane.
We finally stopped and turned around. We were getting hungry.
We rode almost all the way to I-635 at the northern limits of Dallas.
Then it was back to the Blue Line to downtown Dallas. Unlike my riding mates, I didn't get all lycra-ed out.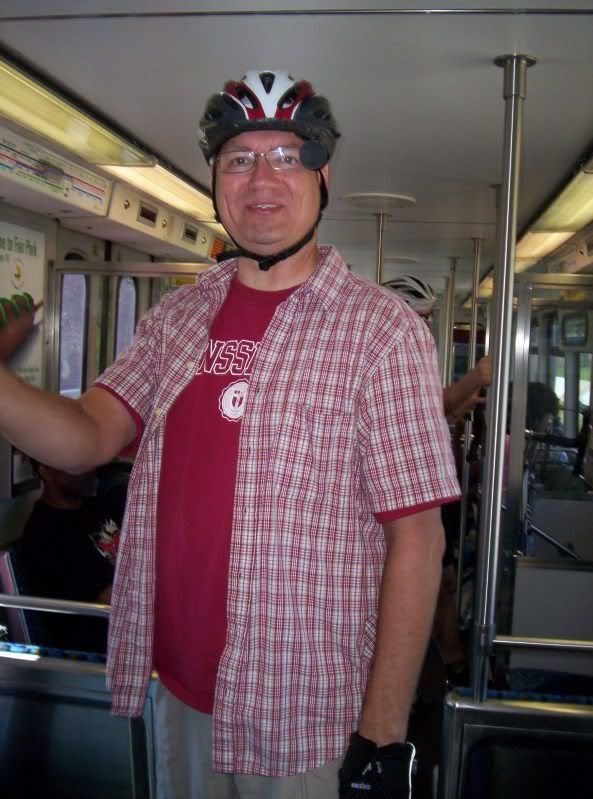 We ate lunch at
Dick's Last Resort
. I was too hungry to take pictures. The we rode around in little downtown, taking in the sites like the American Airlines Center where the Mavericks and Stars play.
And just some general wandering, trying to find Union Station again.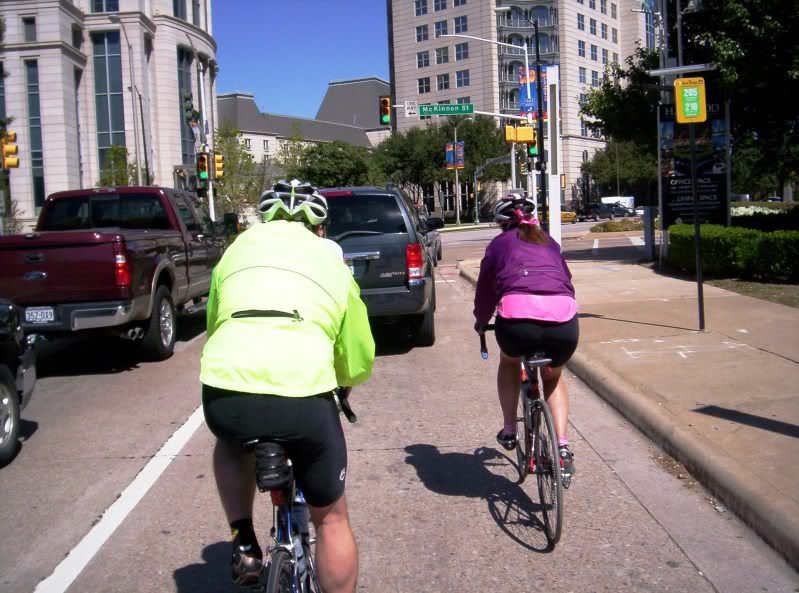 And finally, the train ride home.
By my estimate, I did about 45 miles on the bike that day. It was a great day.