Maybe it's because he loves riding his bike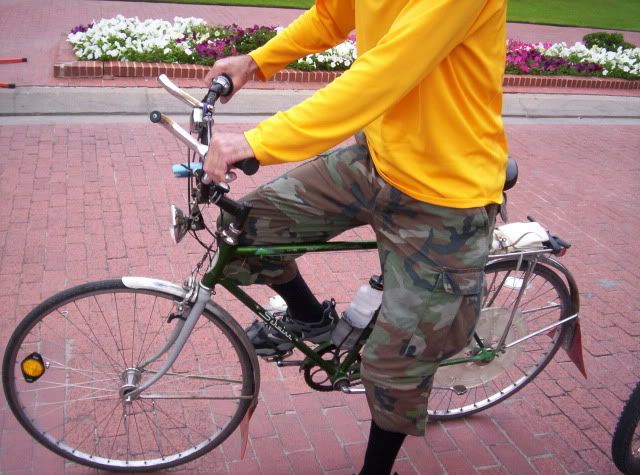 Old Schwinn, customized, personalized, outfitted, rack, generator light
Time to look at bike commuting styles again. There were a lot of different kind of rigs at Ride Your Bike to Work Day on Friday. I thought I would post a few of along with my thoughts.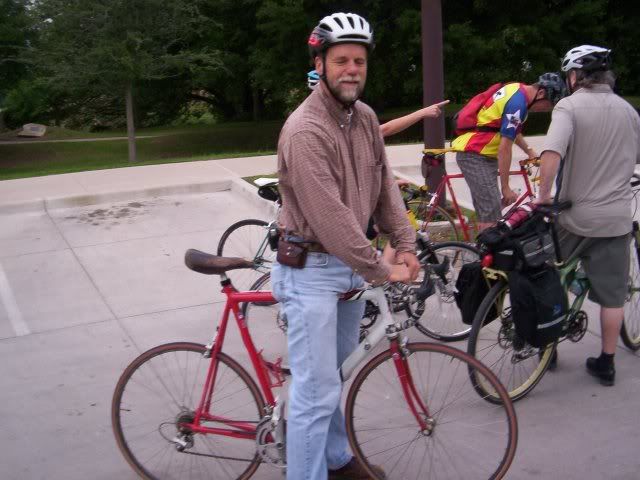 Classic Cannondale, rides in work clothes, probably a short commute
Folding Bike, compact, he said he rides the train down to Austin and takes the bike with him
Rugged, utiliarian, urban
Another old bike, looks like someone pulled it out of dumpster, kind of pretty though..... this one's mine!