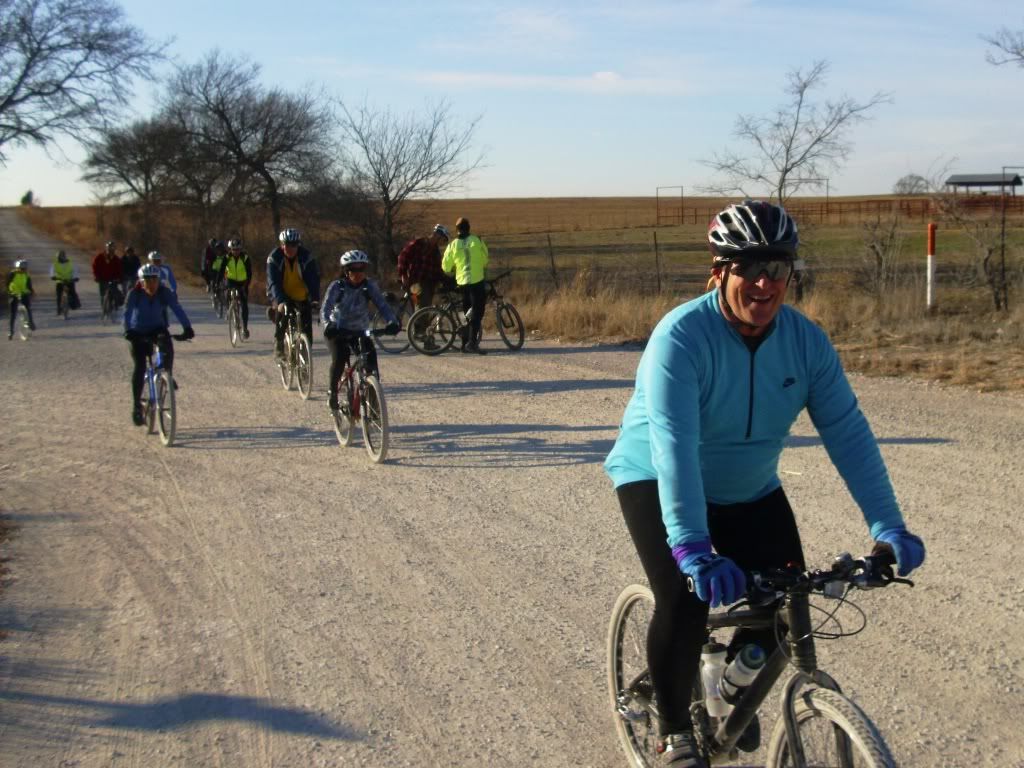 I rode with Chris of
Pondero
blog, and a few other friends, some old, some new, on the stone roads between Sanger and Rosston, Texas. This started last year as a get-together of local bicycle bloggers, with only about a half dozen riders. I actually didn't make it since we had to attend a wedding.
Things worked out in 2010 and I was able to make the Ramble this year. So did a lot of others, as over two dozen people made the trek to Sanger for the privilege of riding the stone roads.
After a pre-ride pep talk from Chris,
Off we went.