I am pleased to introduce the newest cyclist in the house: Mrs. Doohickie! She was skeptical of getting back on a bike after a fall when she was a kid, but finally decided to try it again.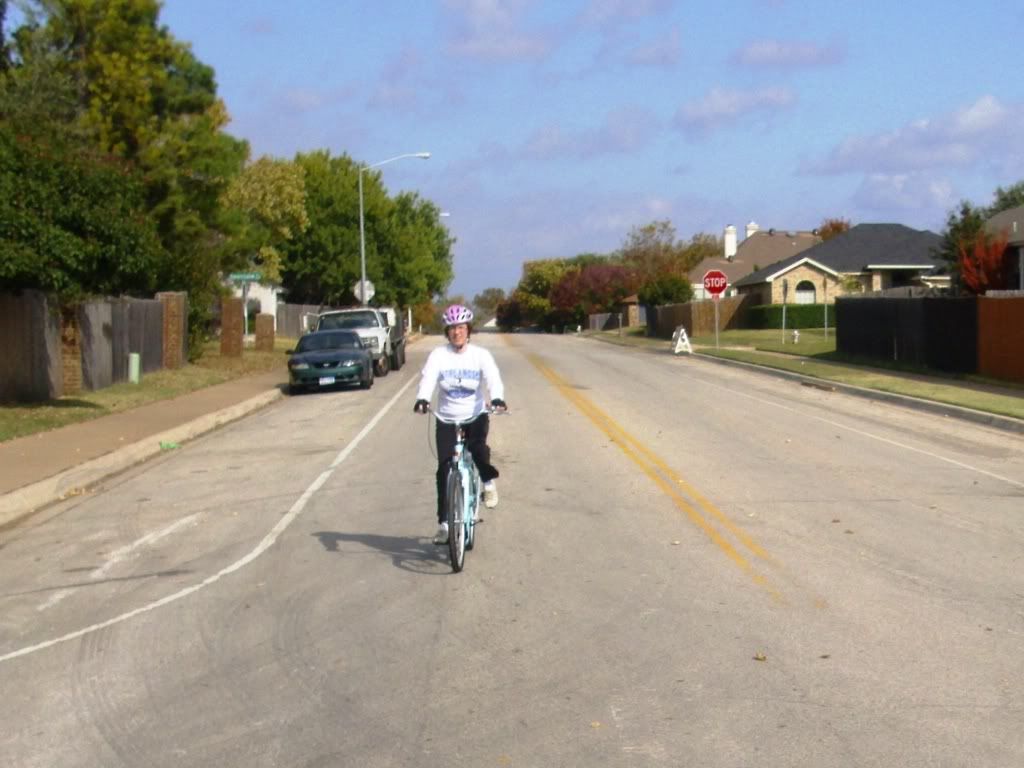 We bought her a
Biria Easy Boarding Top 3
. She likes the fact that she doesn't have to swing her leg over the bike, but can simply step through the frame to get on.
The Biria is a pretty nice city bike. It came with fenders and a rack.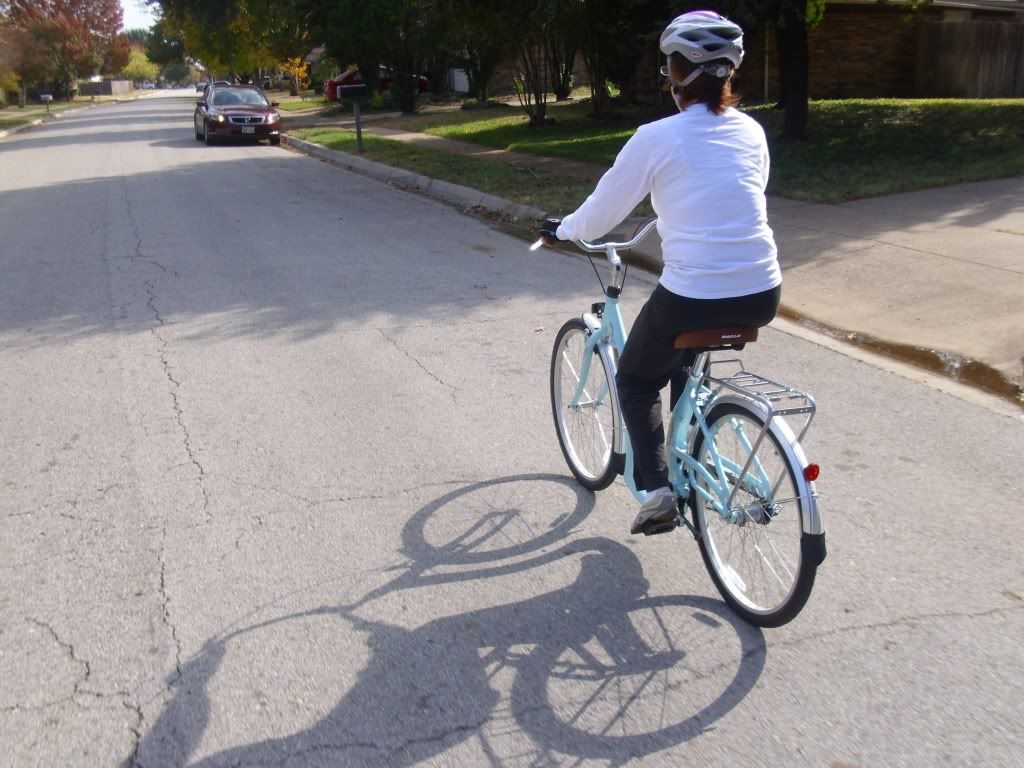 We were both delighted to find that riding a bike is just like riding a bike. Once you learn it, you don't forget it. After just a few wobbles at the bike shop, everything came back quickly. She's even quickly learning the 3-speed shifter.
For now, it's just rides around the neighborhood. Maybe eventually we'll take the bike over to the Trinity Trail or do an occasional group ride. But no hurry; just getting her on a bike is a joy.