It's a good thing that my wife understands this.
On my Christmas list, I had put a number of items, mostly tools for working on my bikes. My stretch gift, the one I never dreamed I get, was a single speed
Schwinn Cutter
that I'd been admiring at the bike shop. I figured I'd get some or all of the tools and that was it.
Instead, Mrs. Doohickie started at the other end of the list and got me the Cutter. I was in shock. I thought there must be some mistake. After all, I needed to work on the bikes I've got, I don't, ummm... errrrr... Wow. A new bike! My first new bike in 25 years!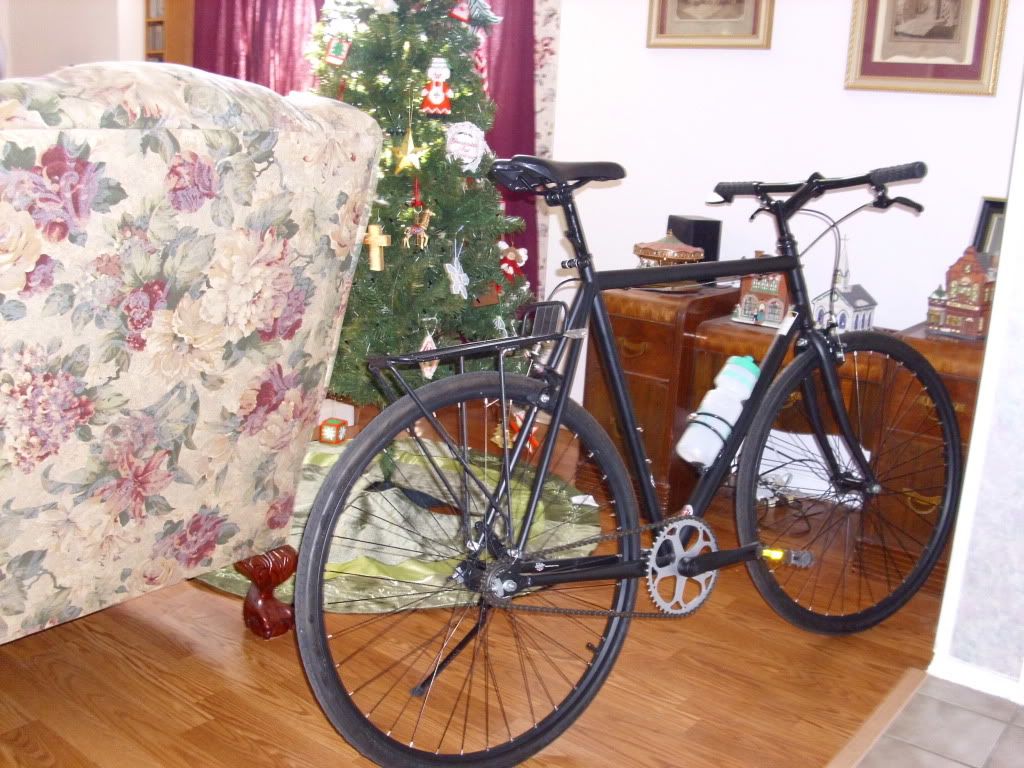 Once I suspended all operations in the practical portion of my brain I realized this was the best present I could have gotten. Getting tools would have meant more work. This present is nothing but fun.
So far I've taken the bike out for only a short ride around the block, but it helped me rediscover something I was starting to forget about cycling: IT'S FUN!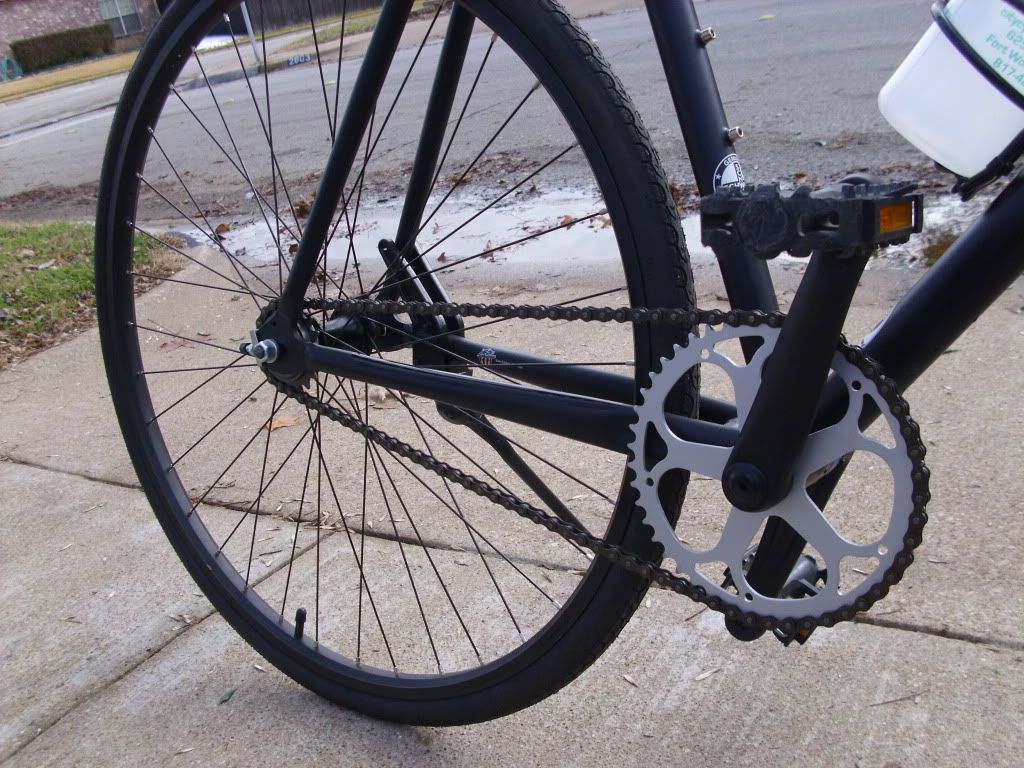 On my geared bikes, when I spin out at the top of a gear, it's time to shift to a higher gear and pedal harder, only to top that out and upshift again, until I'm maxed out, working at peak efficiency, man and machine at maximum output.
Riding a single speed is different: You have to work hard in the beginning for a couple of strokes, then you're up to speed and can really accelerate. But eventually you run out of gear and..... WHEEEEE! It's time to coast! Multi-speed bikes are very businesslike and efficient; single-speeds are fun, even childish. Like I said...
WHEEEEEEEE!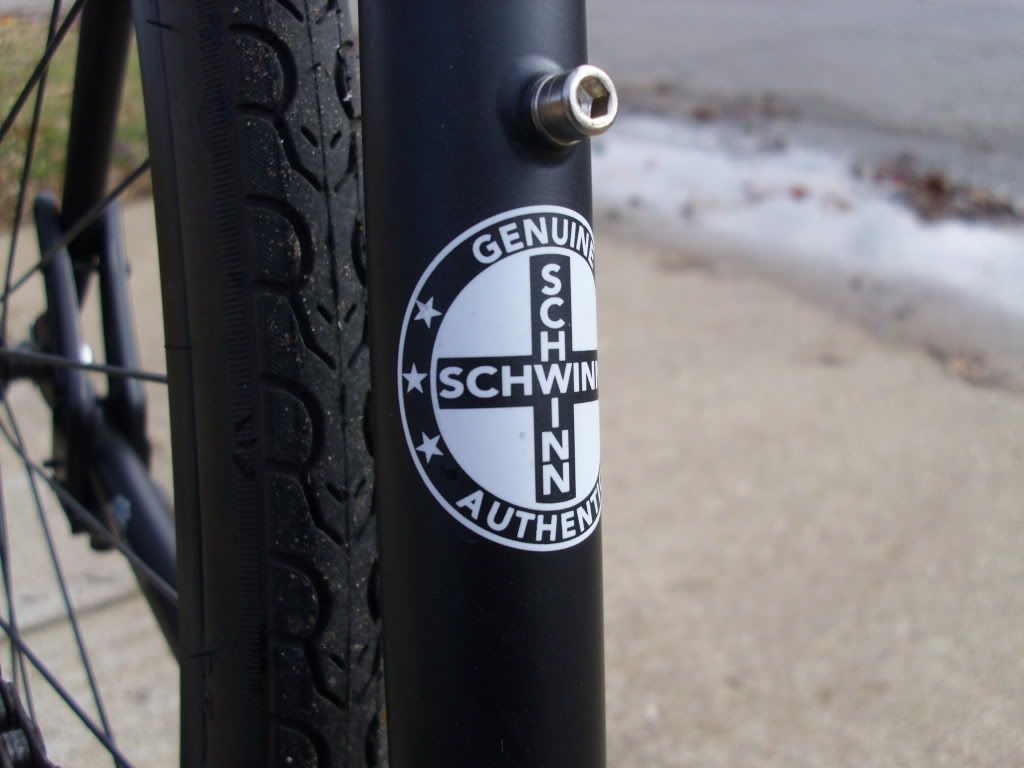 I have a little time off work. That will give my knee time to heal. Eventually I'll start my new 16 mile commute. I'll work all that out. In the meantime, it's time to have some fun on a bike.
Thanks to Mrs. Doohickie for starting at the other end of the list. I never expected that.
UPDATE (Dec 27): The bike came with a set of decals in several styles. I used the same style Schwinn shows in
the Schwinn Catalog
: Traditional block letters spelling SCHWINN on the downtube, and the model name on the top tube. I think the bike looks pretty sporty with this livery.