That's what Texas feels like this time of year. This morning was chilly, foggy and damp. I started out before sunrise and rode in. Here are a few scenes from my commute. Below: My new headlight that puts out 255 lumens is a big improvement over my old one.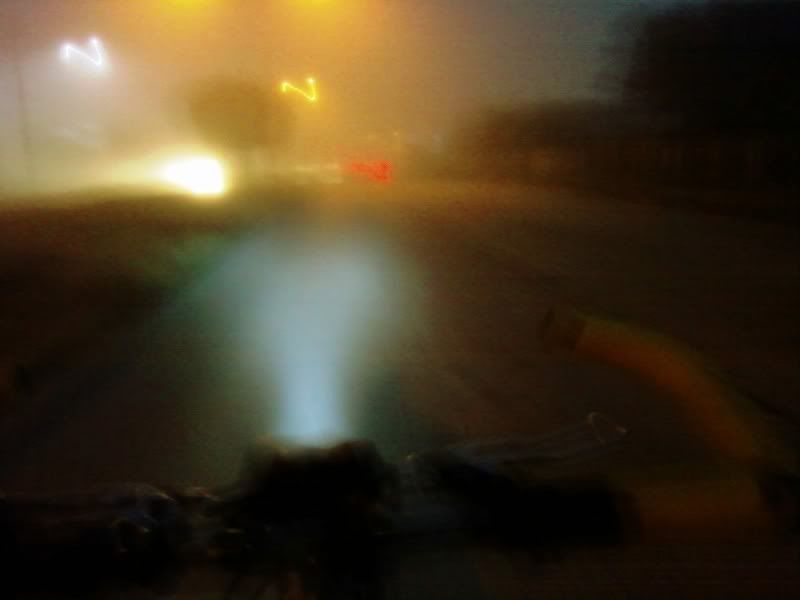 I used to think cutting across a parking lot was a point of shame, but I've decided that certain parking lots do afford the best route for a cyclist. If I didn't turn into this parking lot I'd have to make a left turn at a major intersection. My bike won't trip the signal, and it might be three or four turns of a light before a car turns left at that spot.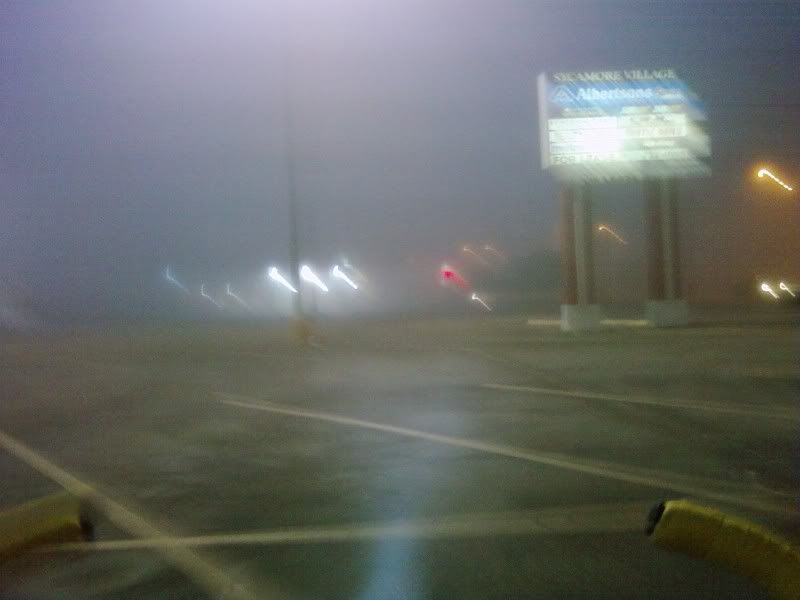 Pea soup!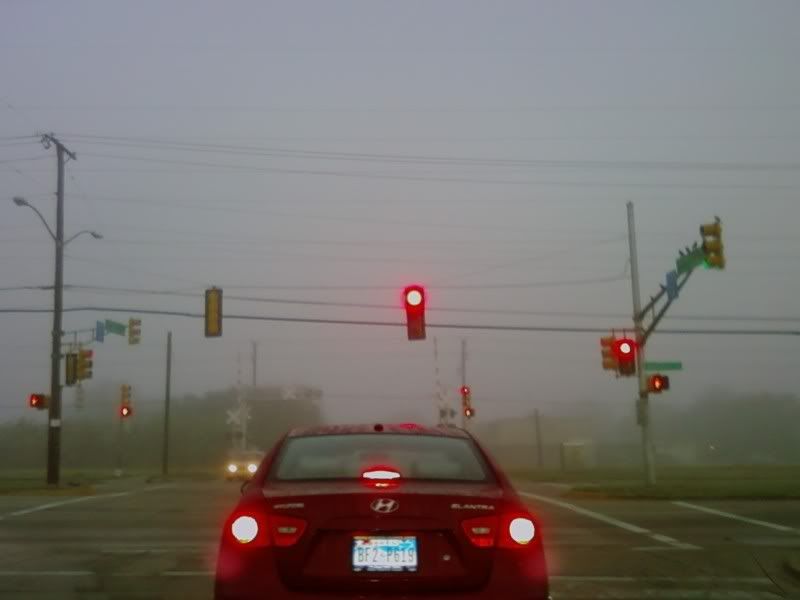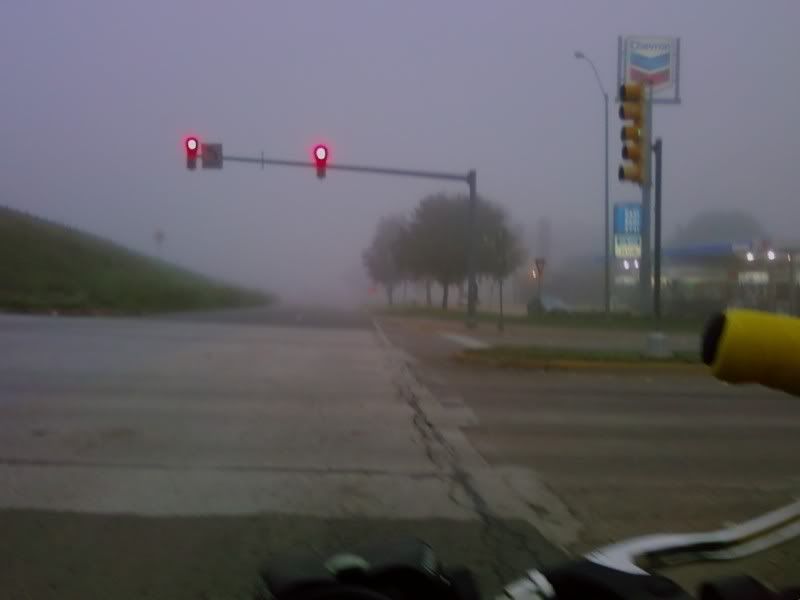 My commuter... This weekend I went from the Origin8 Space Bar I've run for several months back to the original flat bar, plus I added some bar ends, just to change things up a bit.
The ride home was a totally different story. The sun burned off the fog early and was still shining a bit when I left for home. But this being fall, it didn't hang around long.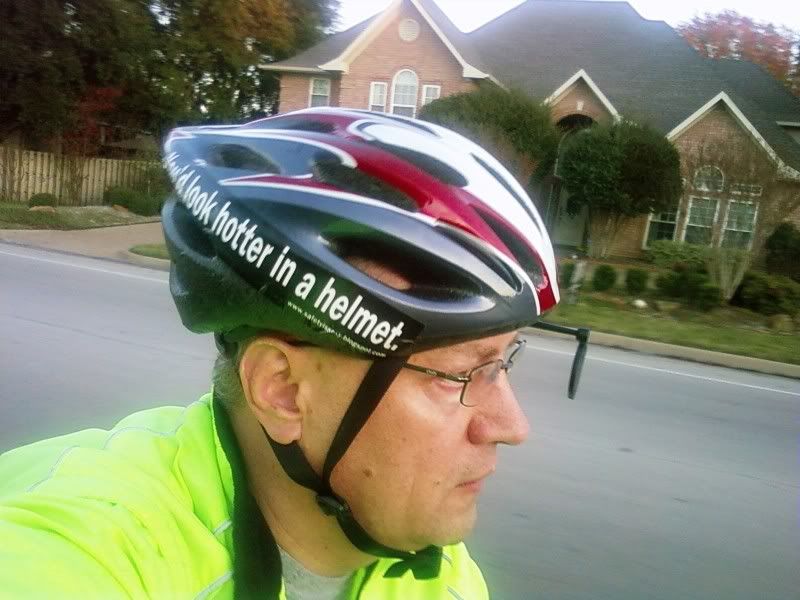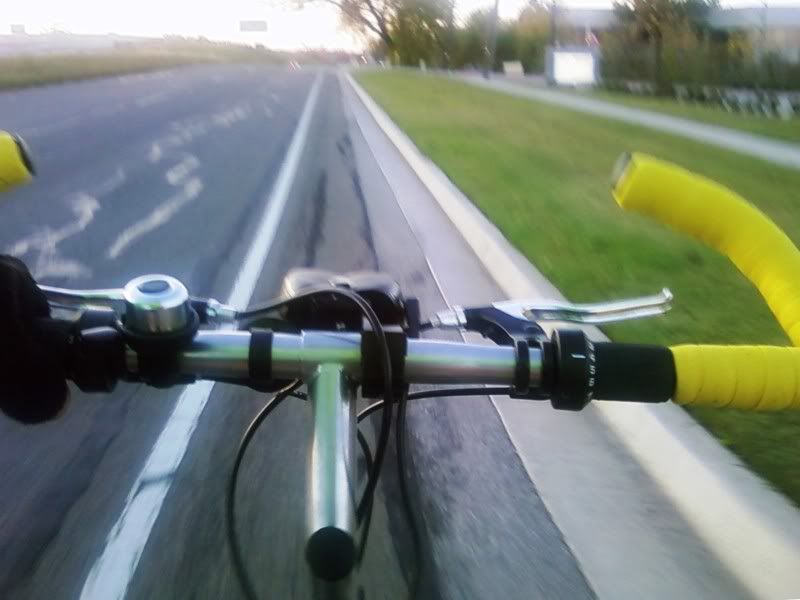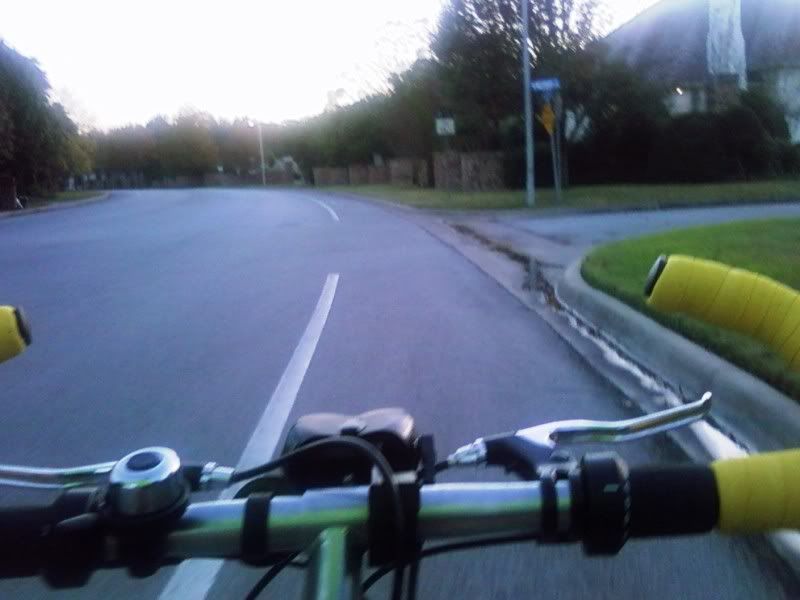 Riding into the sunset.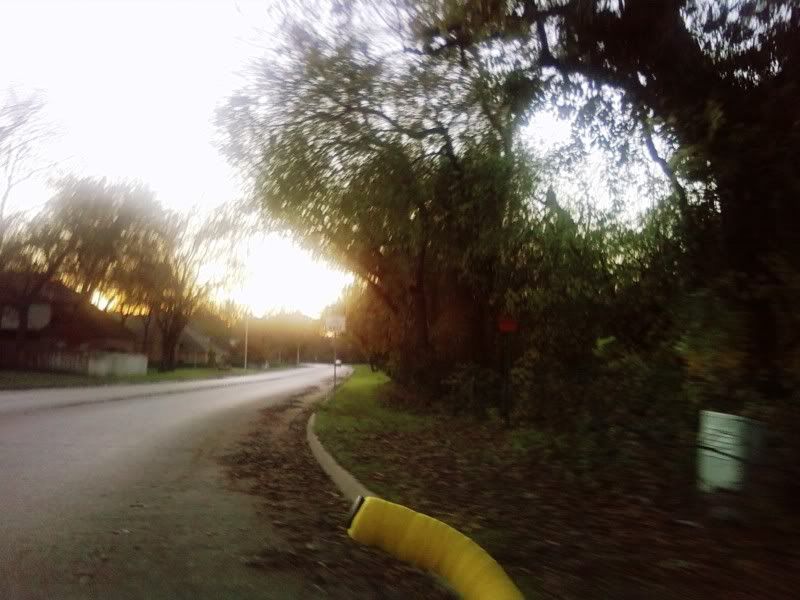 I think I'll wait for the green light, thanks...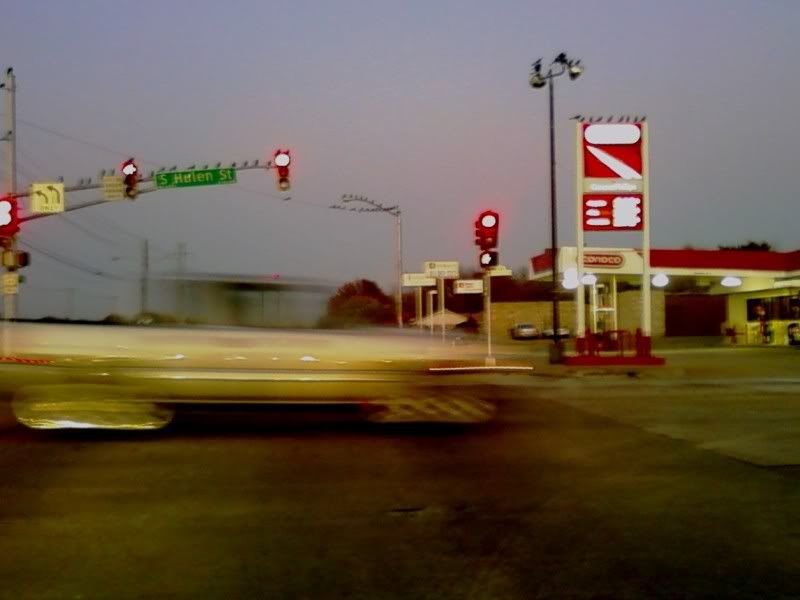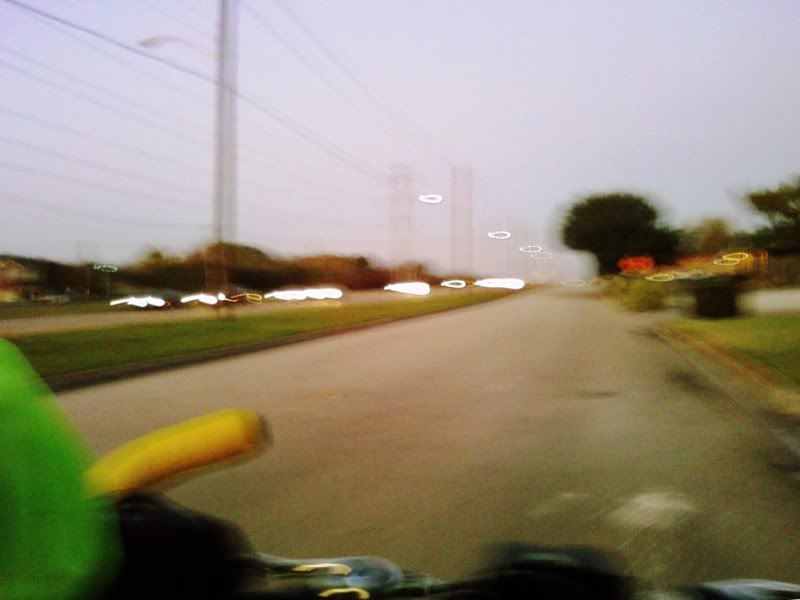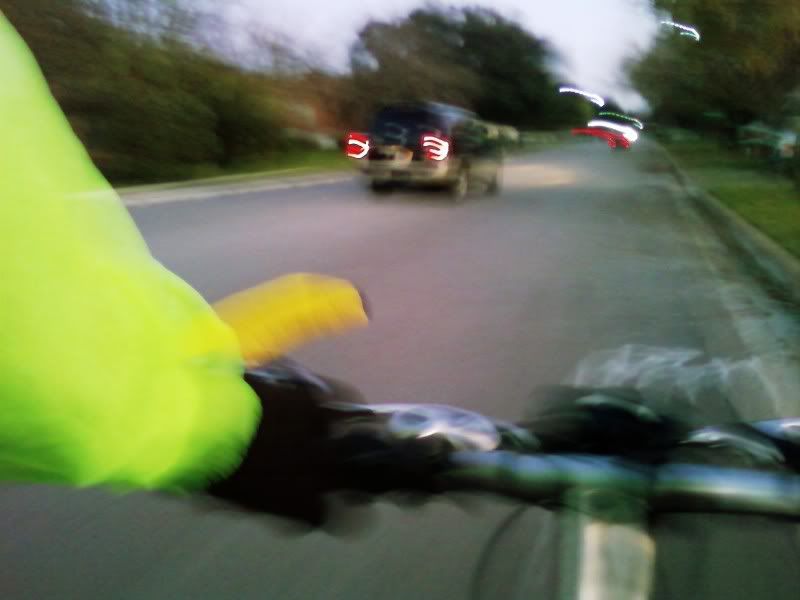 In fifteen minutes it went from the twilight above to the total darkness below. Talk about night falling!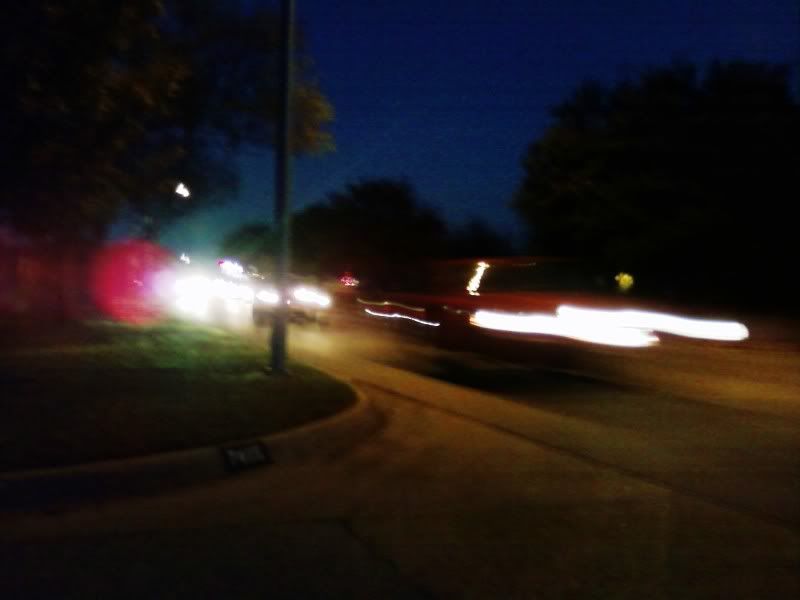 I made it home, safe and sound. The new headlight is a Cygolite Rover II LED with 25 Watts and 255 lumens. It's a big improvement. Now for the back I'd like to get one more PlanetBike Superflash so I can leave one on steady and put the other in blink mode.