They had all the things you would expect at
Scarborough Faire
. They have a pretty good recreation of a joust with knights on horses and everything.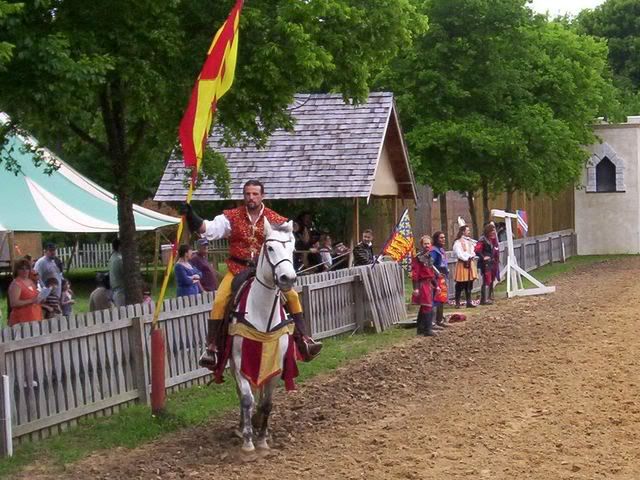 They have other animals as well. There's an elephant that you can ride (if you have enough money). Where they keep the elephant happens to be next to the line outside the Ladies room. I guess there's a joke there somewhere...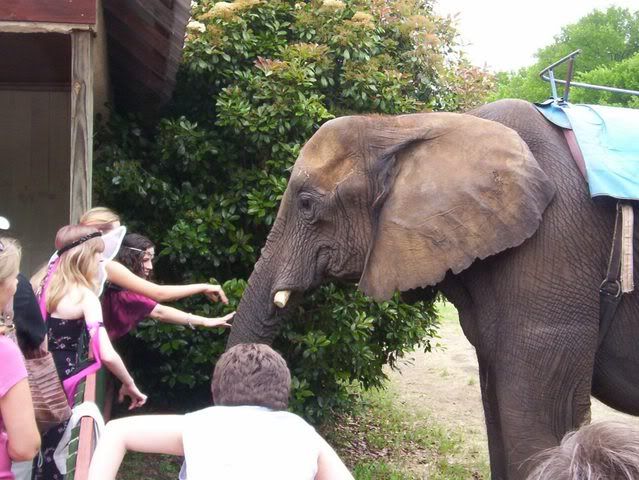 They also have camels.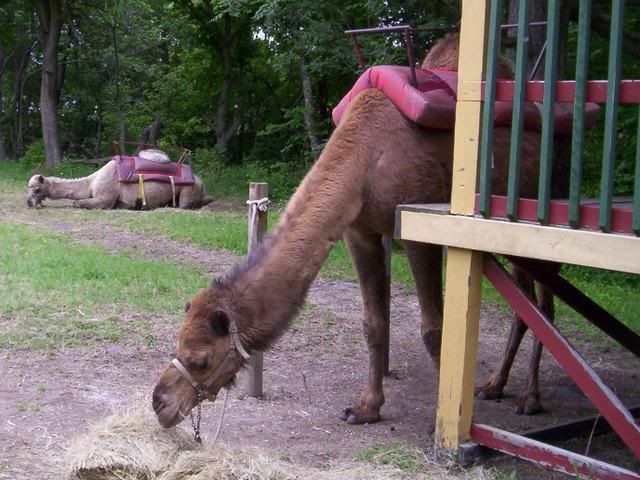 You can ride the camels too.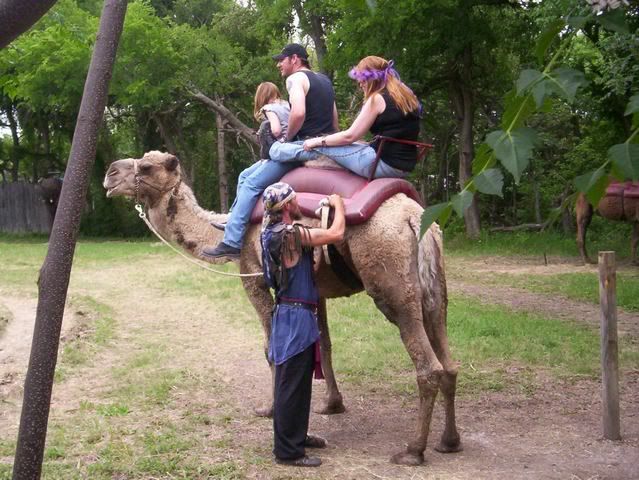 And then,
there's
NOOBLER!
Noobler the Tinkergnome
is probably the strangest guy I saw all day. Noobler (the guy on the right) is this strange little elfin guy that either huffs helium all day or has had his vocal cords surgically shortened. Maybe he's a eunuch. Who knows?
He greets small children, introducing himself and offering to shake hands. When a kid extends his or her hand, he grabs it and sings a silly little song,
N-double-O-B-L-E-R, Noobler!
N-double-O-B-L-E-R, Noobler!
All you need is a curly hat,
Curly toes and a butt that's fat
N-double-O-B-L-E-R, Noobler!
That's me! What's your song?
Note: These are not my videos, but this is Noobler!
It pretty much freaks out most of the little ones.
Speaking of little ones.... I noticed a trend. When mom and dad are in period dress, and they have a stroller, dad gets stuck pushing the stroller. Look at this guy coming to see Noobler: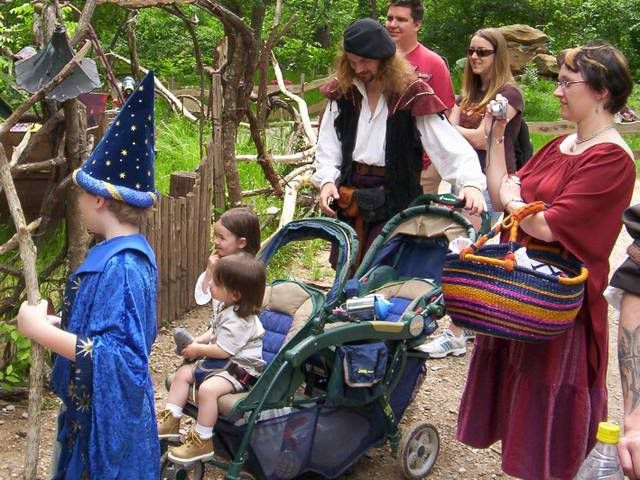 Here's another example:
Finally! Someone found a period-accurate stroller!