This post is a little late, but here is how I spent my Easter Sunday Night. I typically ride with the Night Riders on Sunday nights. This icular Sunday was significant because it was Easter, which meant Lent was over, and I had given up alcohol for Lent. Our pub crawl is usually just that. We meet at the Chat Room Pub and then ride to a couple other bars before winding up at the Chat. But the ride organizers promised something special for Easter. It started out normal enough, riding through the neighborhoods near the Chat.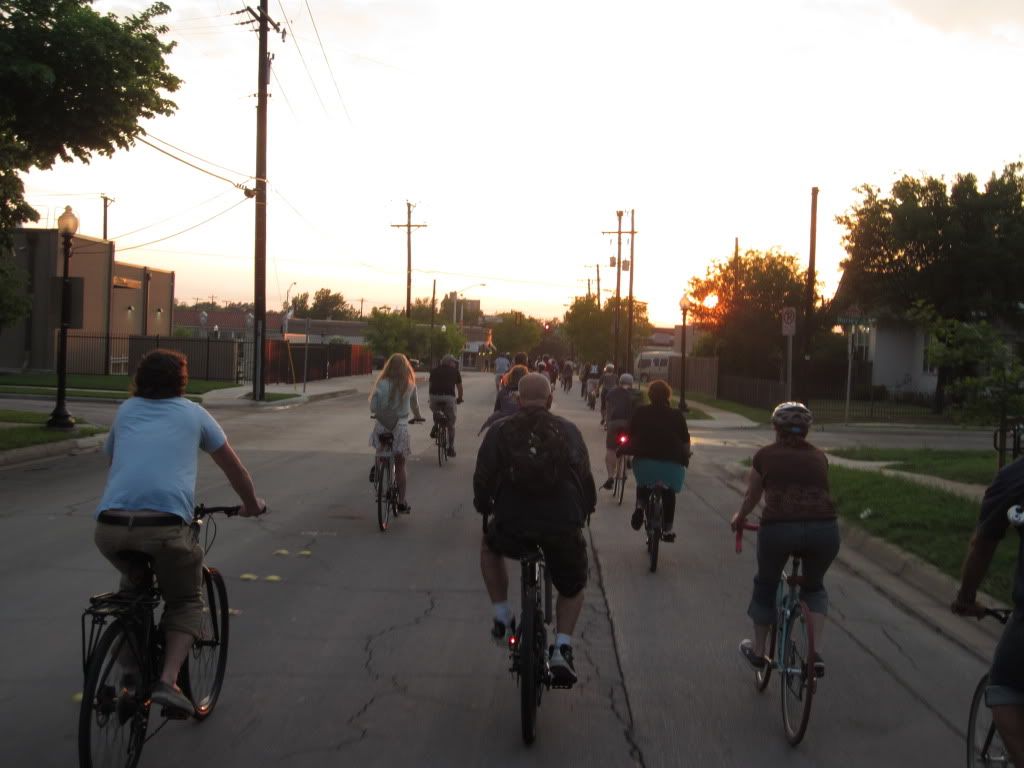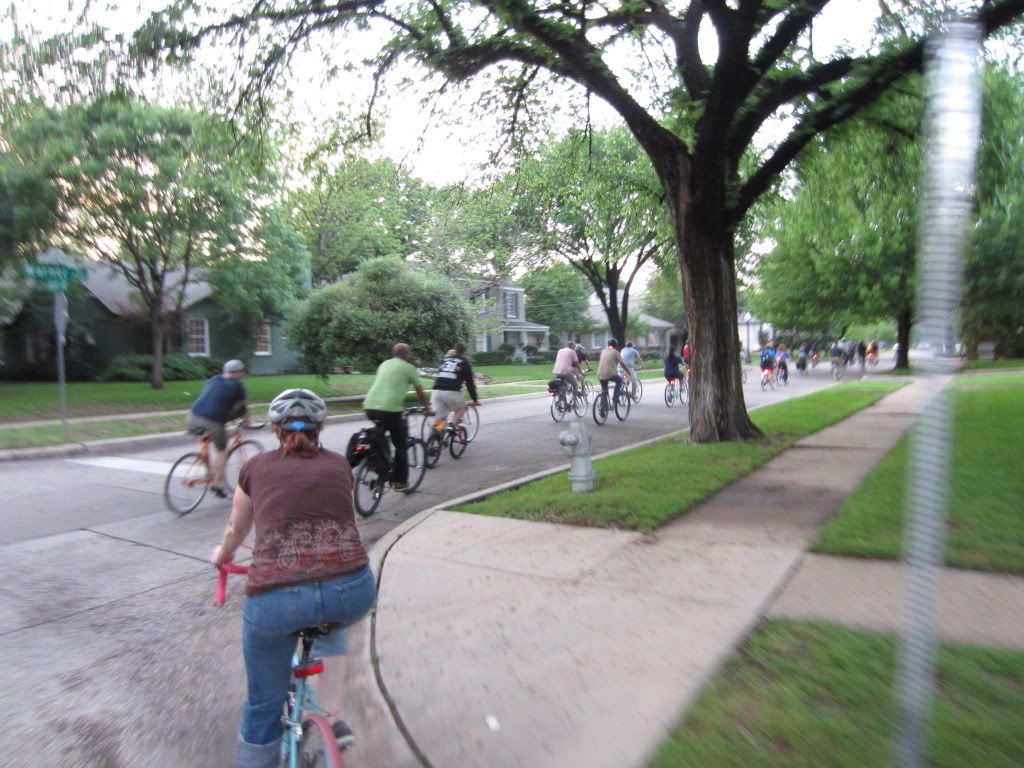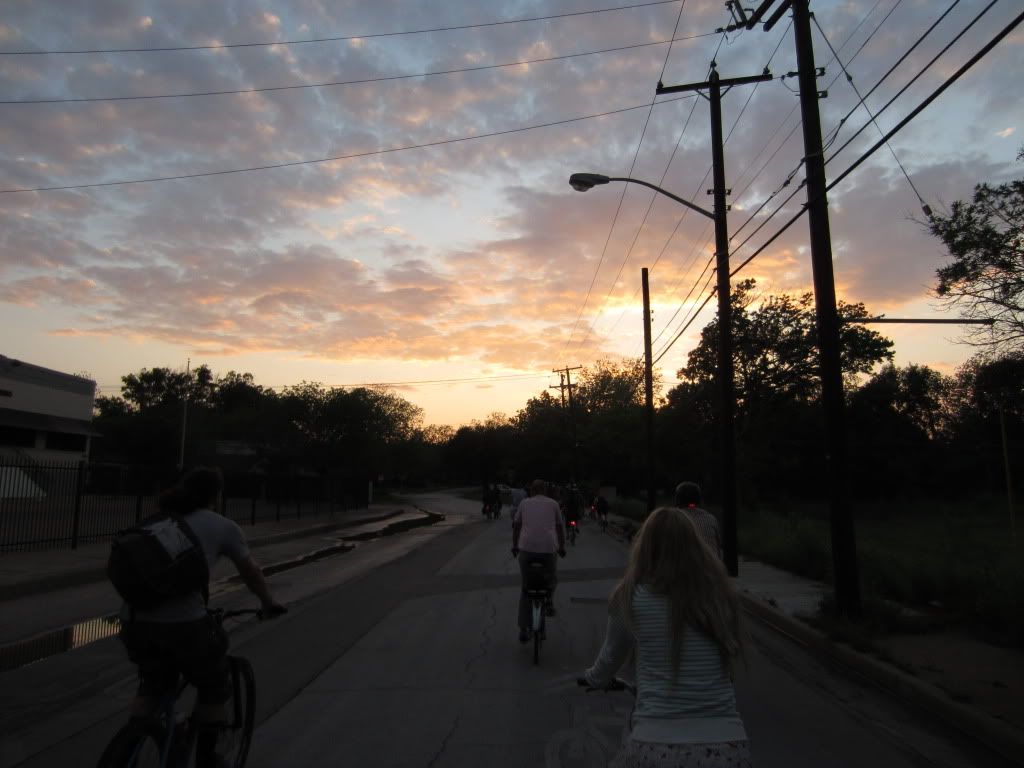 We dipped into Trinity Park,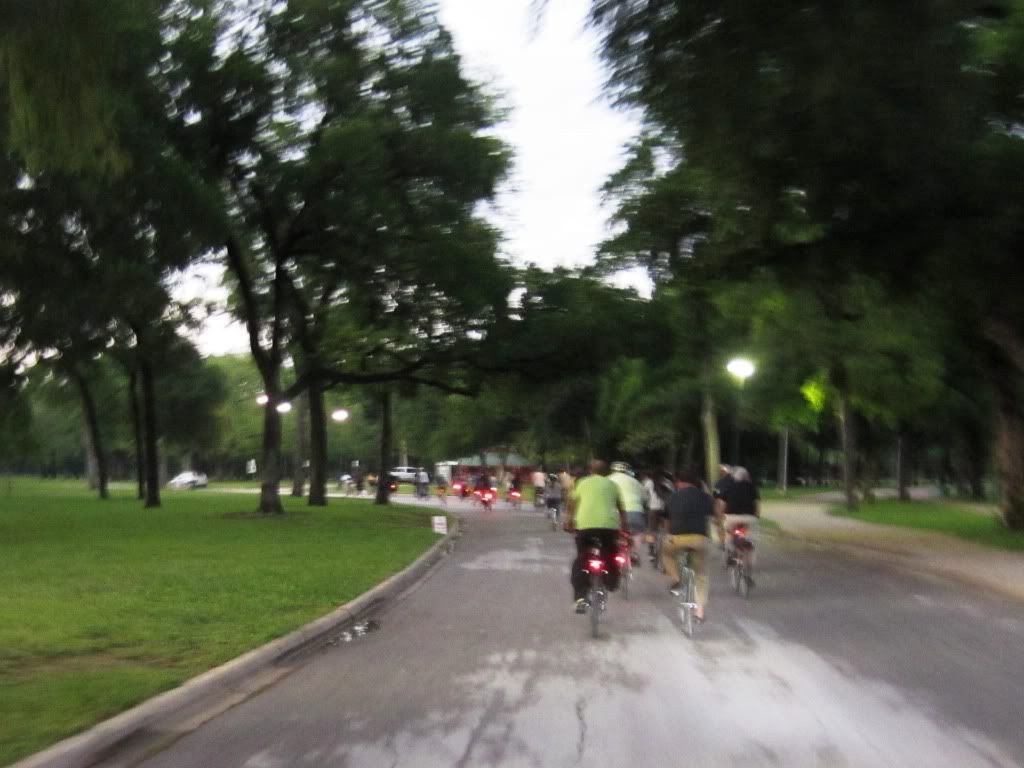 for our first surprise stop, and the band shell shelter.
We found out that the first surprise was an Easter Egg hunt, of sorts. Can you see the "eggs"?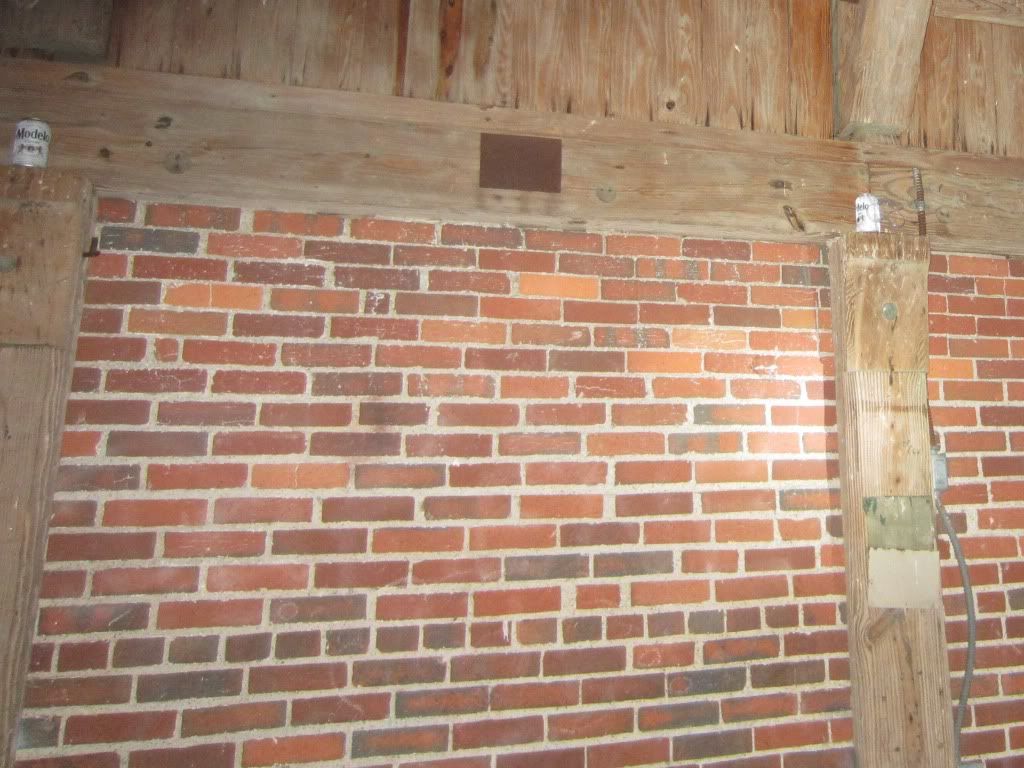 Yes indeed. In this case, the eggs are shaped like beer cans.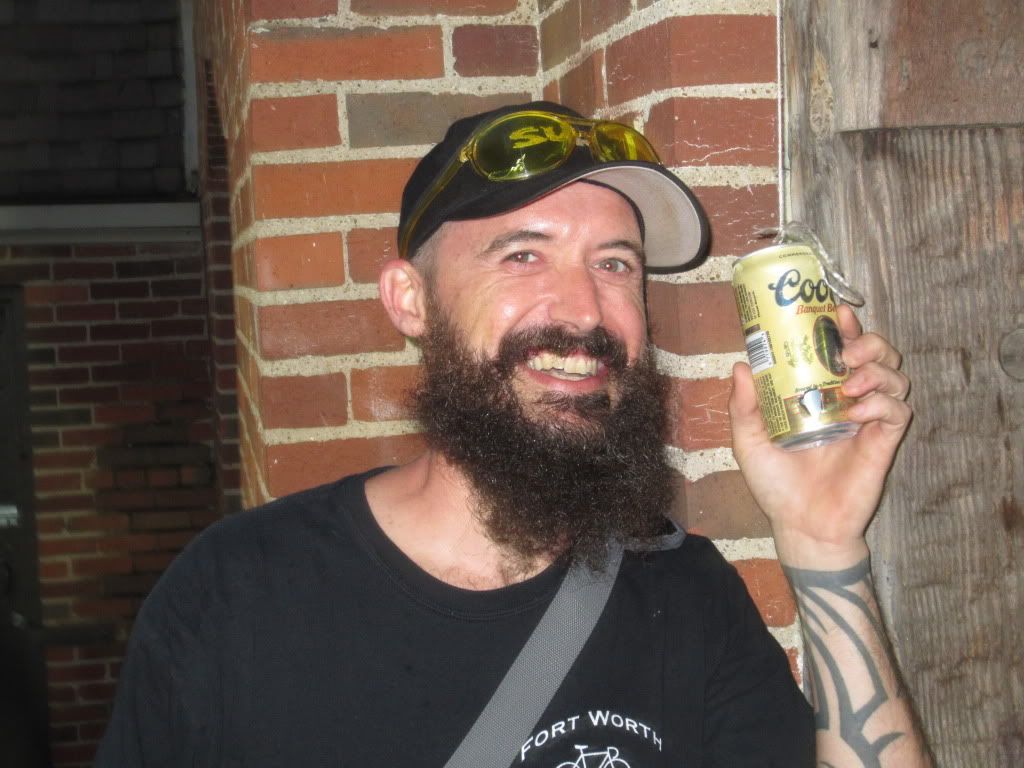 We did our best to find and dispose of all the eggs.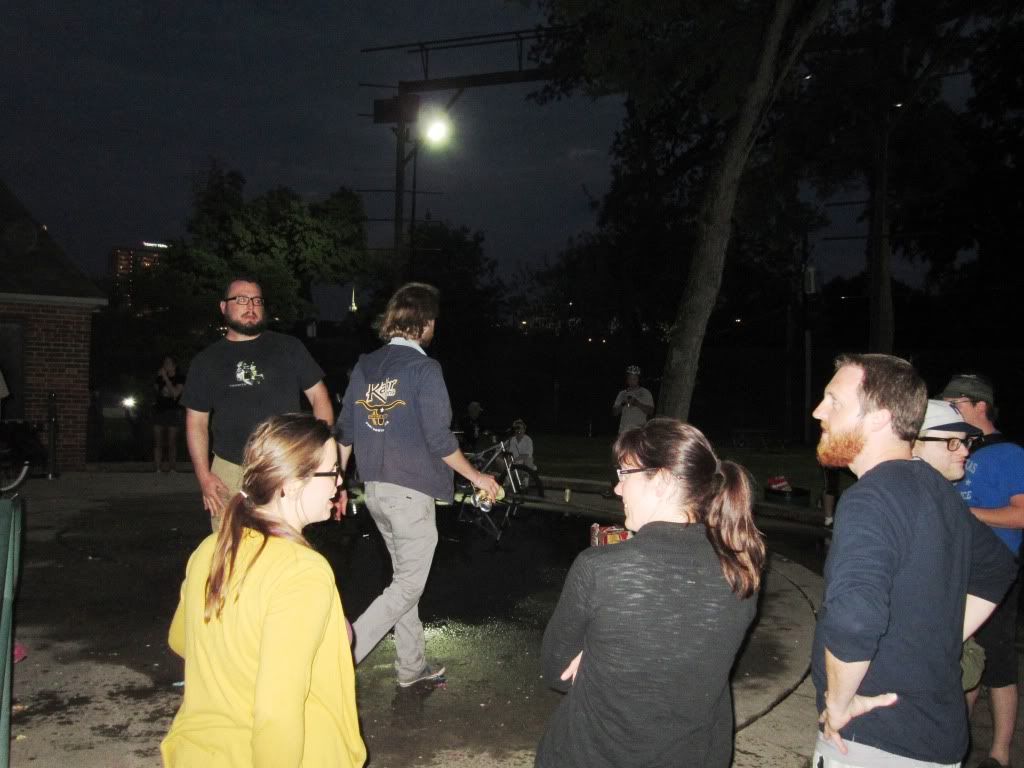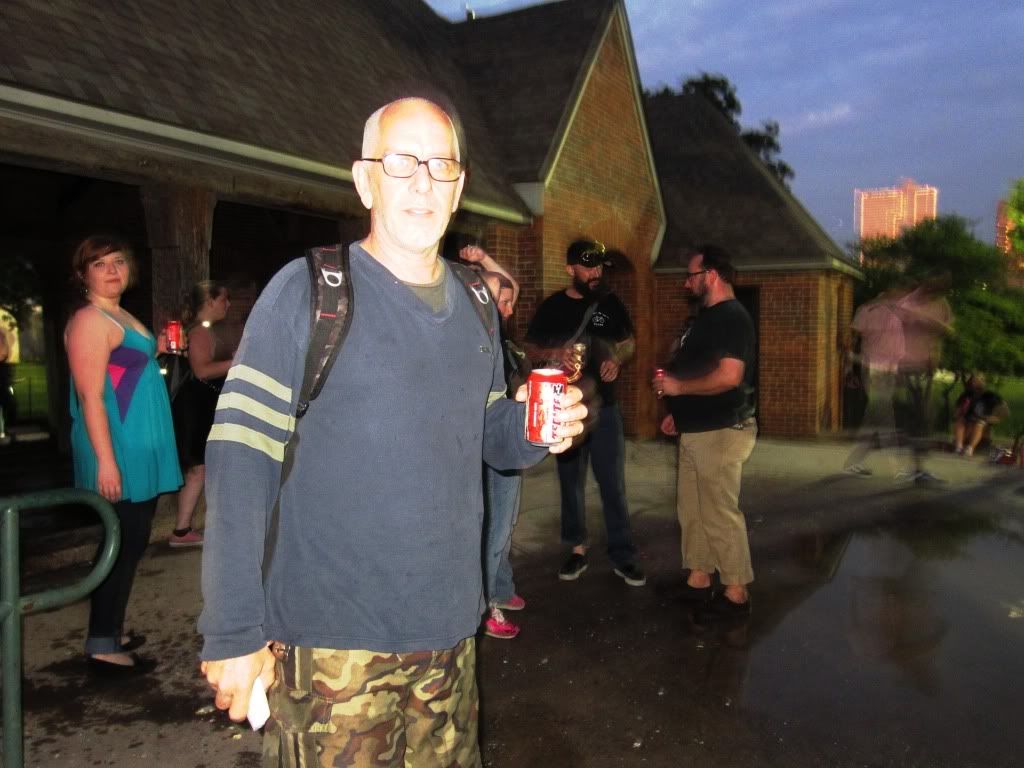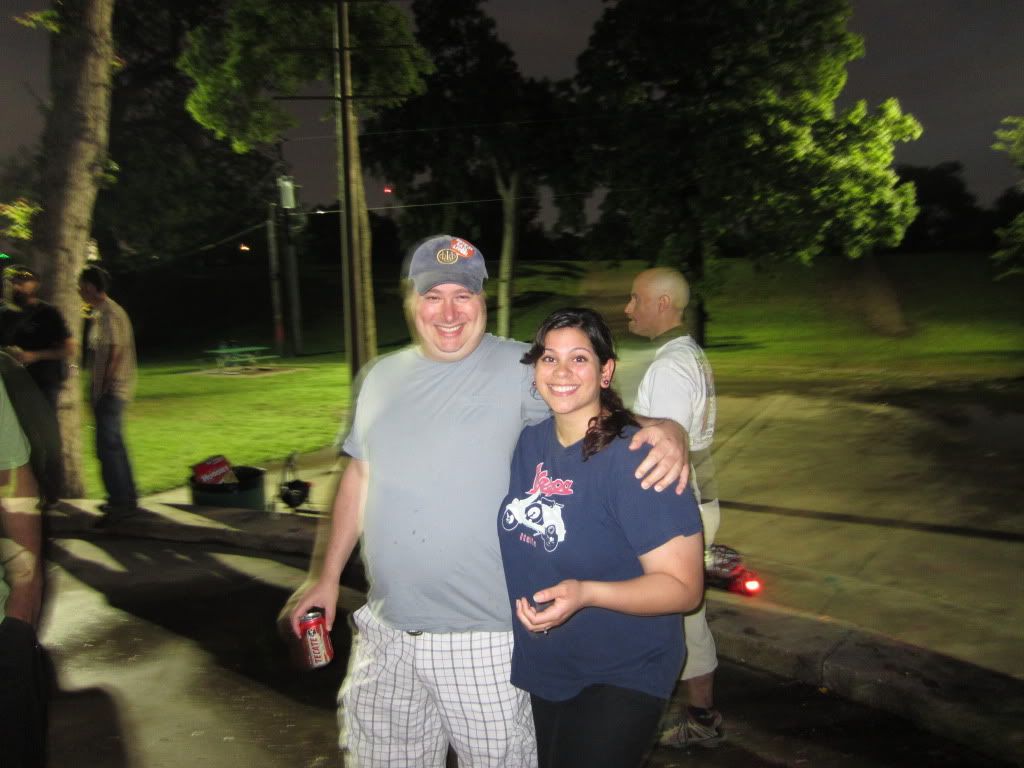 A group portrait at the shelter.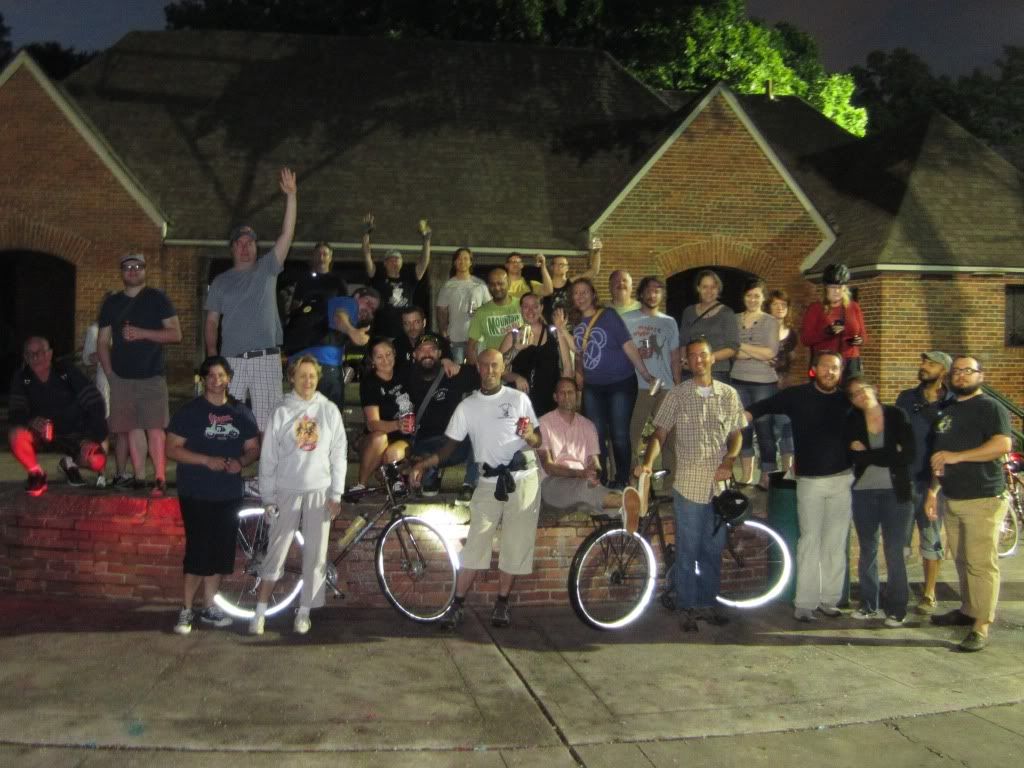 On to the next mystery stop. What have we here?
A friend converted an empty industrial shop into a velodrome! And where are the bikes we are to race: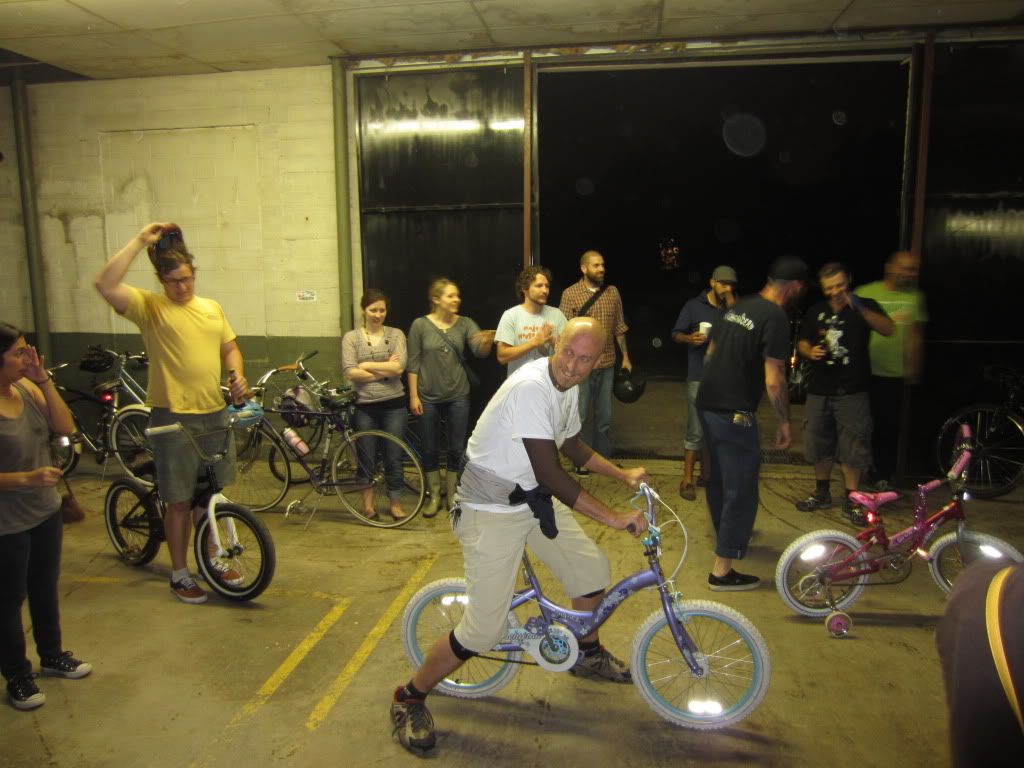 Yes... the first (and maybe last) annual Kiddie Velo Races! Complete with a transvestite race starter!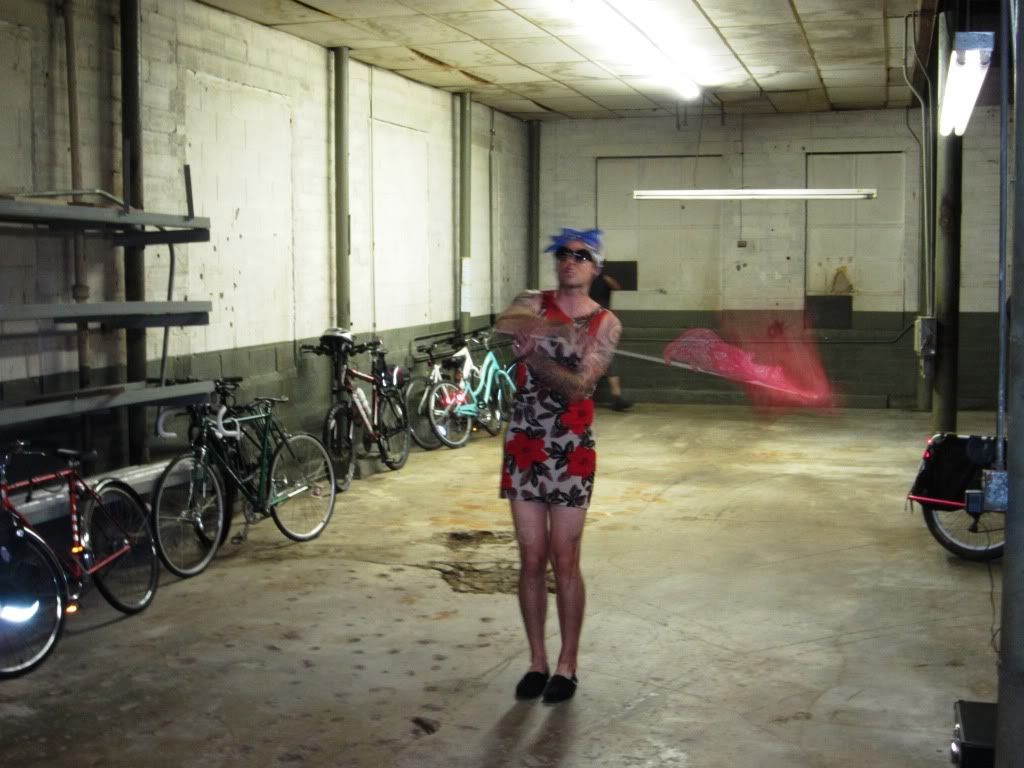 Pit stop.
Death race? Don't hit him, Tony!
Yee Haw!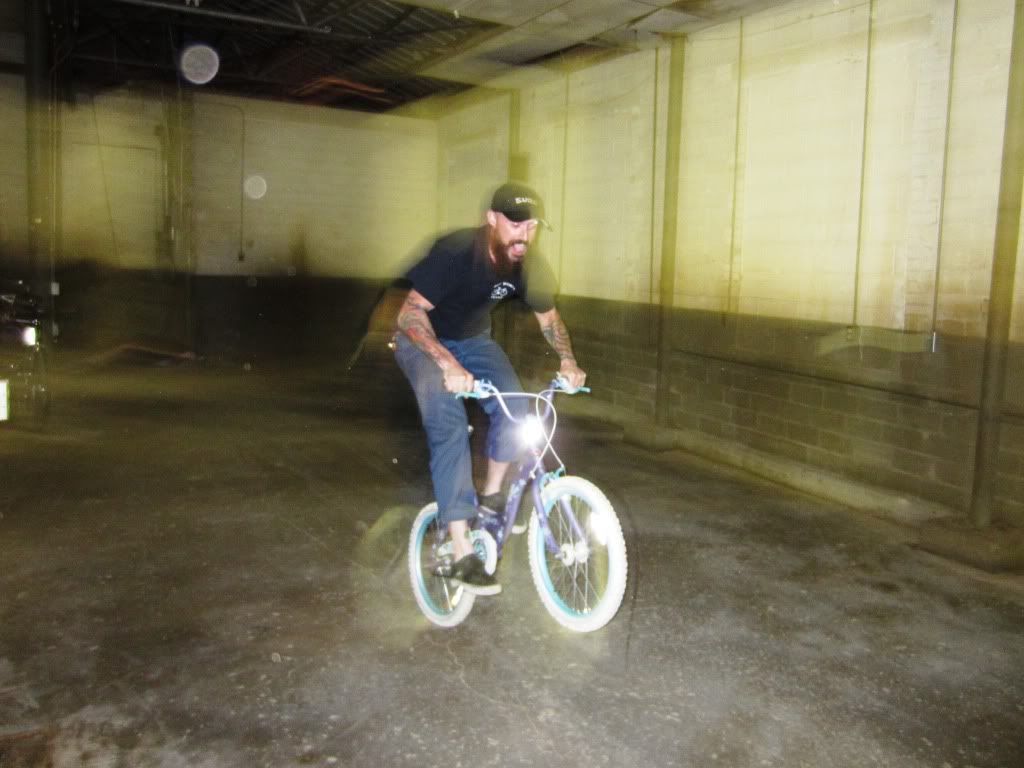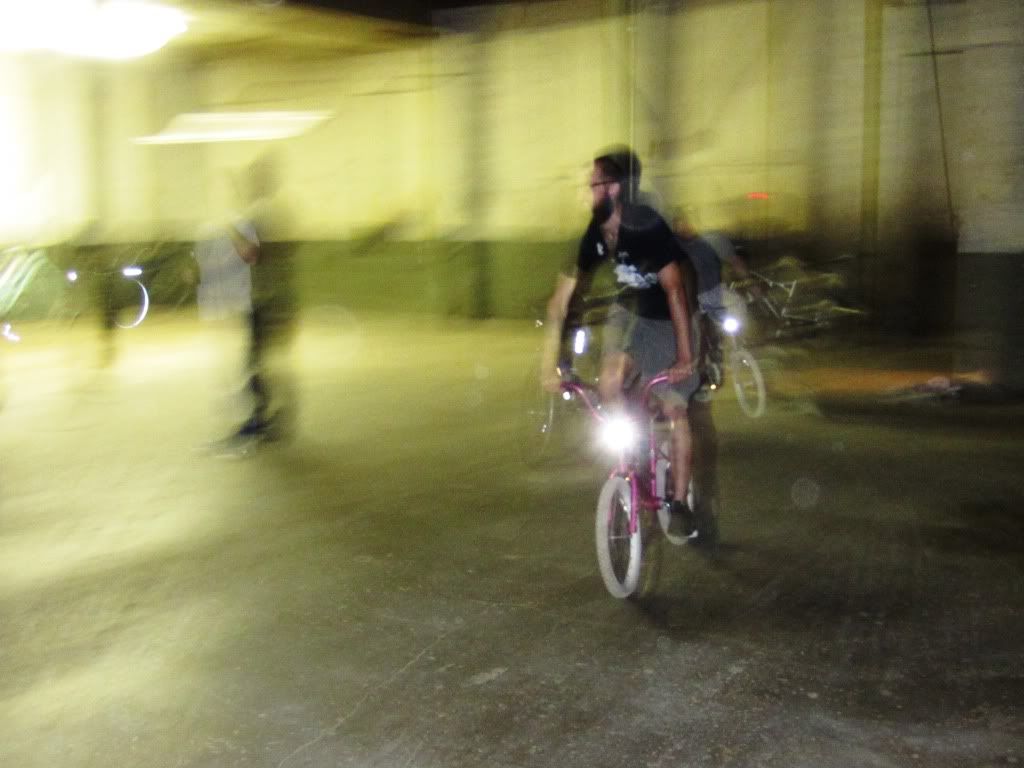 The heavy weight division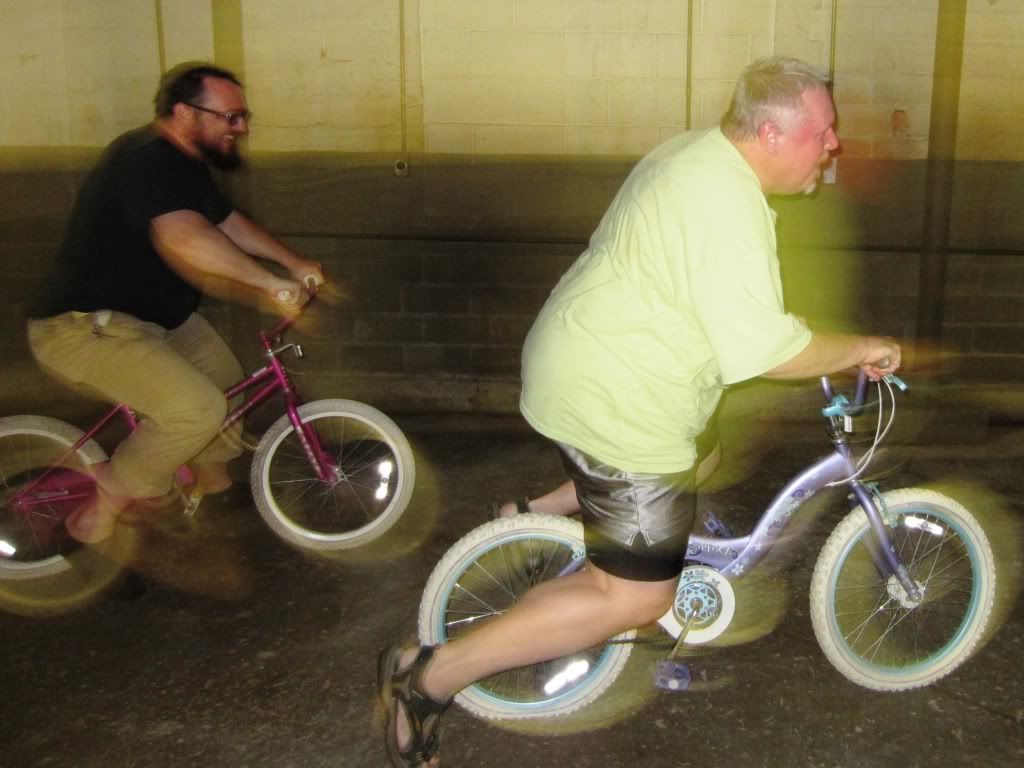 Eventually it became an open division race.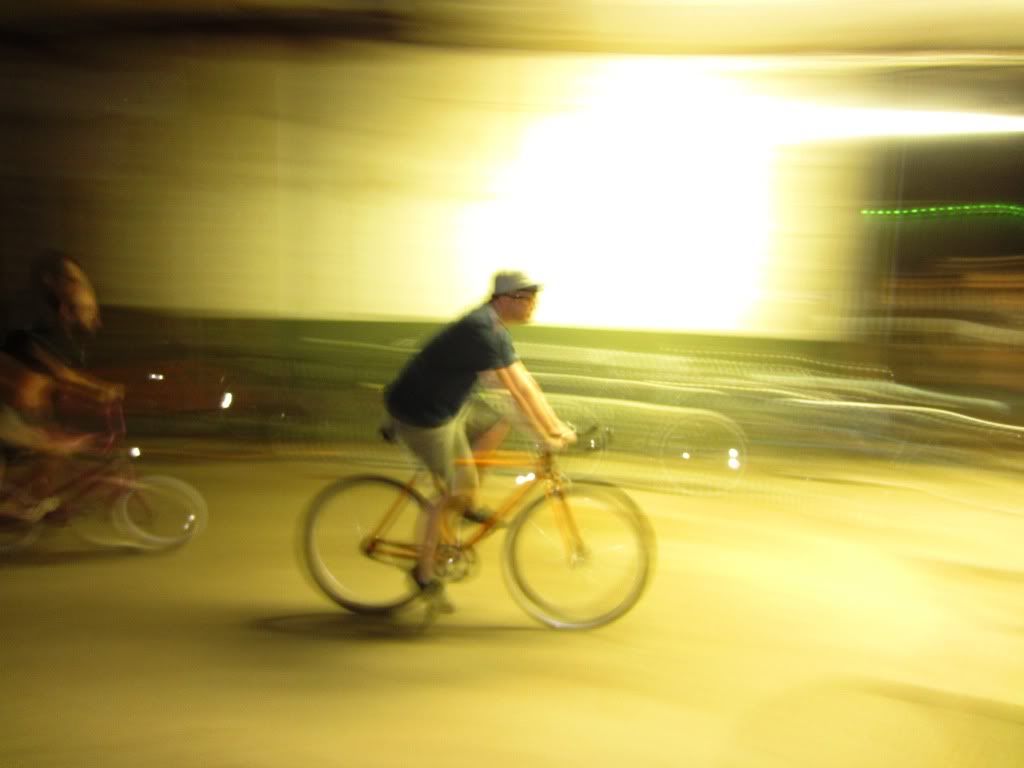 And things got downright silly.
Finally it was time to leave the fun behind.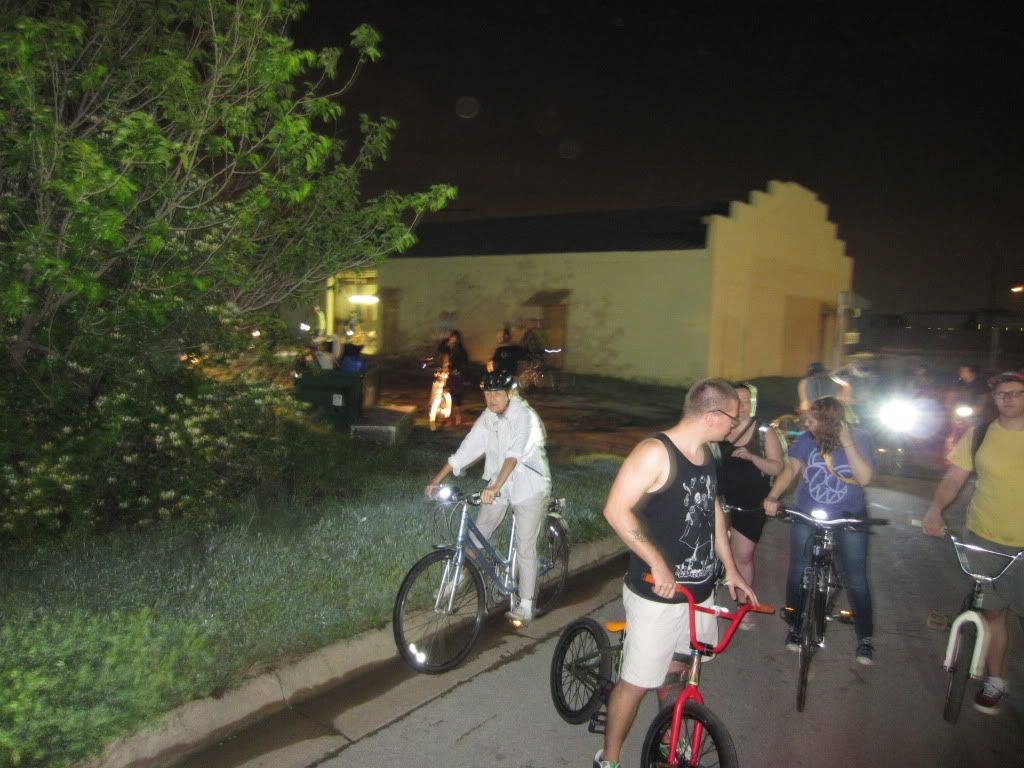 That ride worked up an appetite though, so I stopped at Tacolote.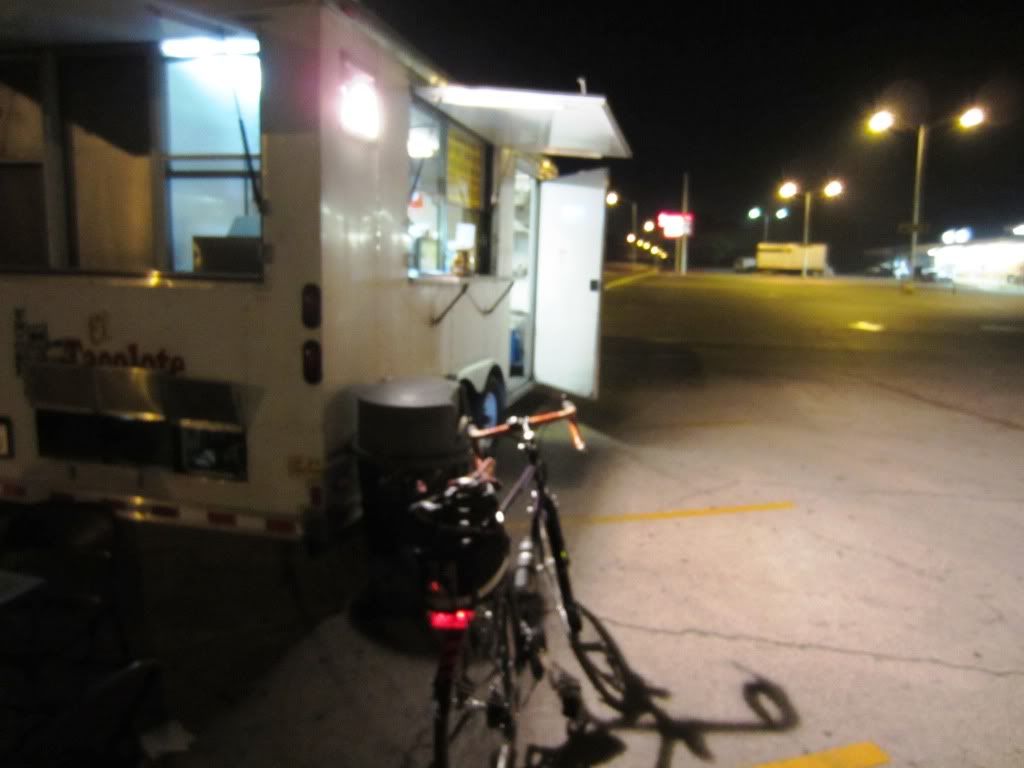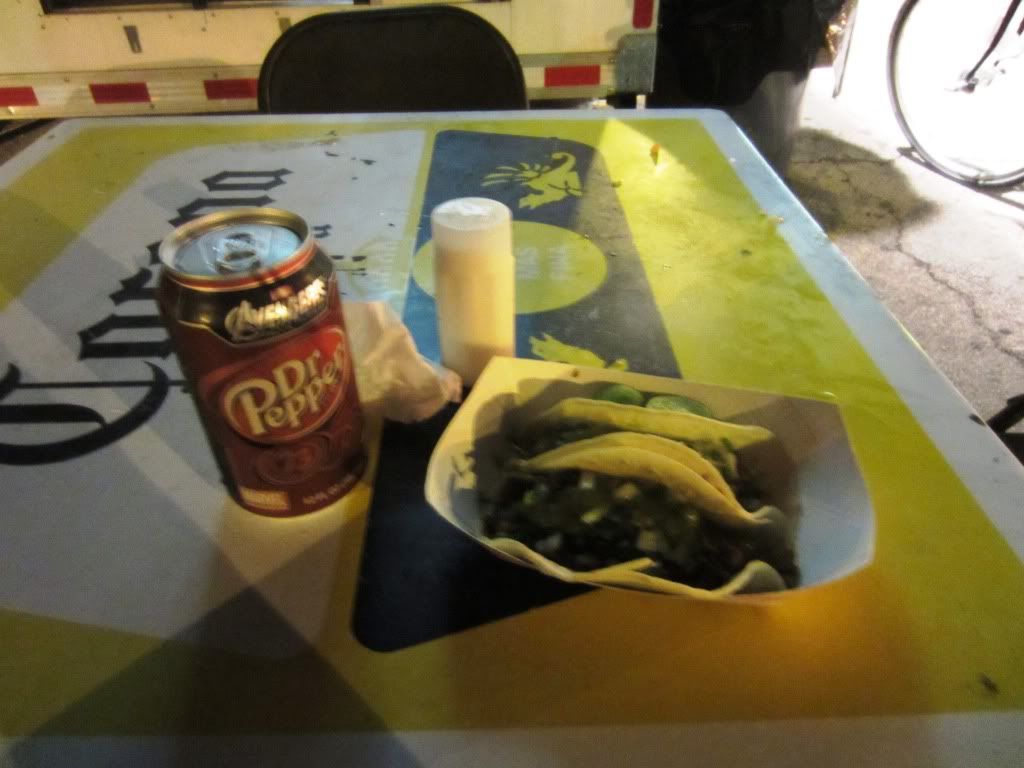 Happy Easter!