Once
again
, I'm stuck in Floriduh on a business trip. Once again we had a test failure which is extending my trip. This time, though, I realized my aunt and uncle live in Florida and decided to give them a call.
So today I drove the hour and a half from Orlando to Avon Park to visit Uncle Richie and Aunt Mickie. They moved to Florida a few years back and actually own two mobile homes in a little neighborhood of them. So I drove through the orange groves and pulled into their neighborhood nestled next to a lake. The homes are older, but well taken care of.
I pulled up to their home,
Stepped into the front patio,
And turned around to check out the view of the lake.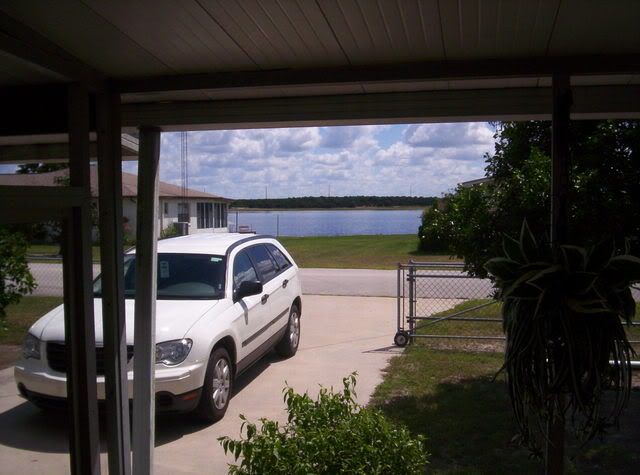 Aunt Mickie was quick to offer me a beer.
And Uncle Richie was already watching the Buffalo Bills game. (Through a happy coincidence, Buffalo was playing Jacksonville, so the game was on local TV and we could watch our beloved Bills.)
Here is Uncle Richie toasting a Bills touchdown!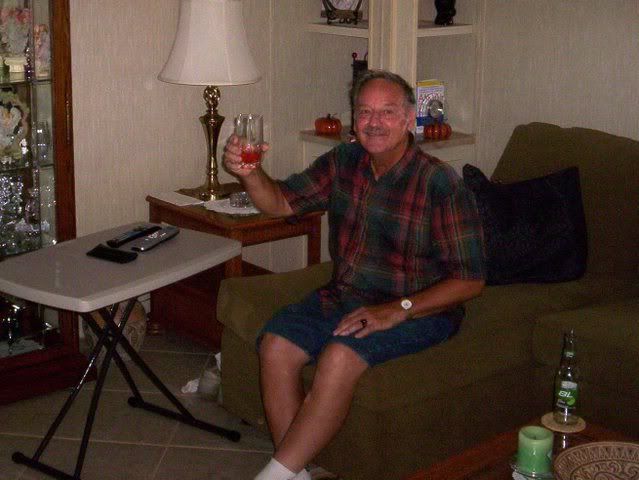 Uncle Richie took me out in the yard and gave me a tour of his garden. The oranges are growing in bunches.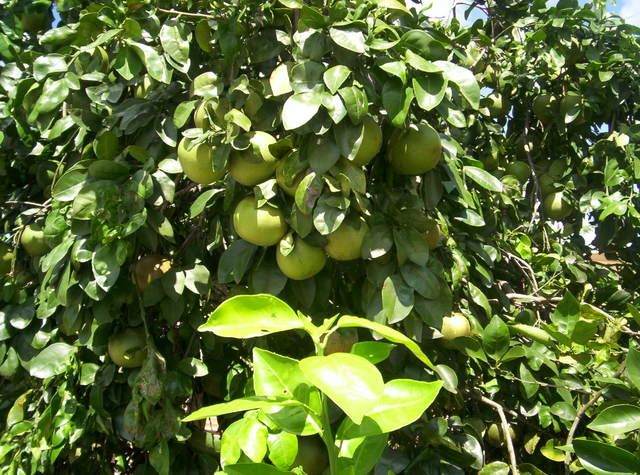 And he's got some pineapple plants going. These were started from pineapple tops from fruit bought at the grocery store.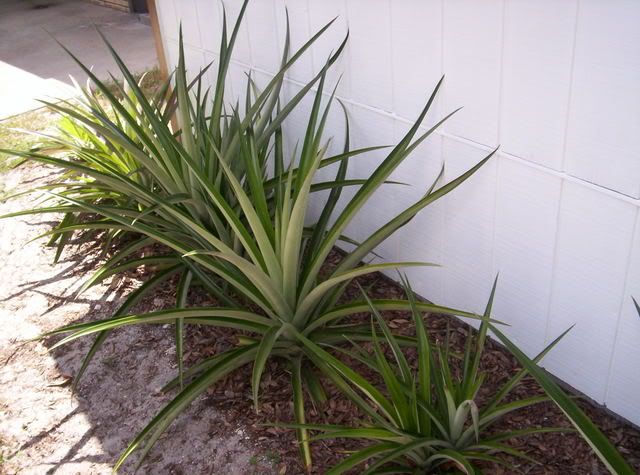 All in all, it was a good day. The Bills won. I got some great home cooking. I got a chance to do some laundry. And I also got invited back to stay with them for vacation when I have more time to hang around.